Travel Insurance
How to Go on a Round the World Trip Without Going Broke
Thinking of a taking a trip around the world? Here are 6 tips to prepare for long-term travel without breaking your budget.
As we sit, cooped up in our cubicles and offices, our minds may start to wander about what it would be like to pack our things and spend the next few months exploring the world. Unfortunately, for most of us, it is a mere pipe dream as we are kept firmly tied down to reality with bills, familial obligations, work deadlines and the trip's sheer potential cost. However, if you've got the time but not the money, there are still things you can do to be able to afford a long-term trip. Below, we discuss some of these ways, which range from long-term financial preparations to practicing wise spending habits on your long-term travel journey.
First Step: Start Eliminating Unnecessary Debt
Traveling for long periods of time usually entails either taking a sabbatical from work, quitting your job or travelling during university breaks in lieu of working. This means that during your multi-month trip, you most likely will not be receiving any income. Thus, those burdened with debt should start financially planning for their long-term trip a year or more in advance and make it a goal to pay it off before departing. Not only will it give you more peace of mind while you're travelling, but it will also make saving much easier as you start paying off your loans. While those who are lucky to have high paying jobs or supportive parents may have an easier time putting money directly into debt repayment, those who are more budget restricted may have to consider taking on a side job or finding alternative means of reducing debt.
While it may seem a daunting task, there are several ways to reduce your debt burden besides funneling as much money as you can into your loans. As a rule of thumb, you should start off with paying the loan with the highest interest first, but some research suggests paying off small, manageable loans first to help inspire a sense of accomplishment in an otherwise arduous task. For larger loans, you can start off with using a simple loan calculator to see how much you owe and what you'll have to do get rid of it before your trip. For those who need more help, a debt consolidation loan could make this process cheaper & simpler by consolidating your high interest loans into one lower interest payment.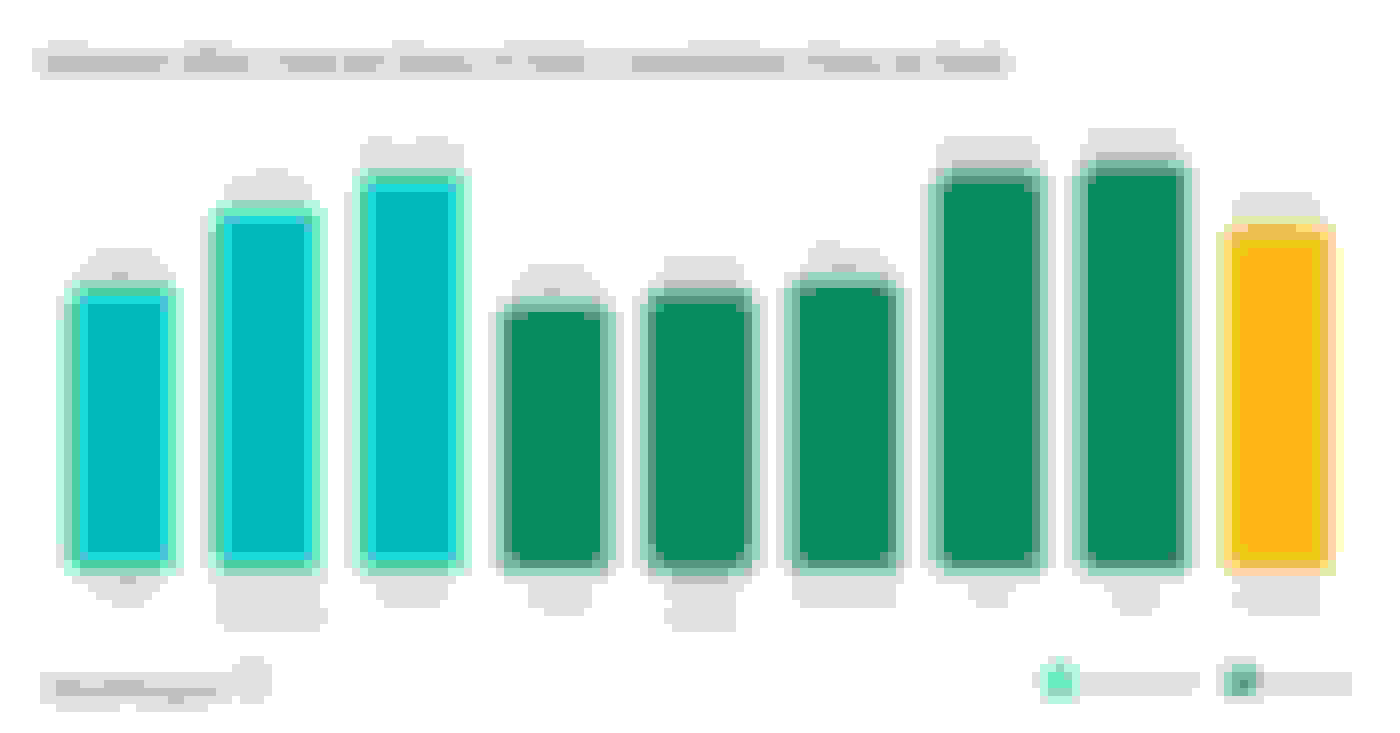 If You Have a Mortgage or a Car Loan
Unfortunately, those with mortgages and car loans may not have as easy of a time getting rid of debt as those with only personal loans. For these people, it may make more financial sense to shorten the trip down to as long as your job lets you. Otherwise, the only alternative might be to save enough money to cover your mortgage and car payments for as long as you will be away, especially since some banks obligate you to make monthly payments. Still, refinancing your home loan or car loan could alleviate the situation a little bit if you can get a better interest rate and lower your monthly payments. That way, even if you can't get rid of your debt completely for your trip, you will at least be able to reduce it by a few thousand dollars.
A Year in Advance: Start Saving & Cut Unnecessary Spending
You should say goodbye to frivolous spending if you are considering a long-term trip. In addition to reducing your debt, you also have to save a lot more than you would for a 1- or 2-week vacation. For instance, Singaporeans spends between 1.9-2.8% of their annual income on travel. For the average Singaporean, this equates to around S$2,285 per year—roughly the cost of a 1-week trip to Asia or a couple of week-long trips around the ASEAN region. On the other hand, the average cost of a year long round the world trip is around $20,000-$25,000 USD (S$27,000-S$34,000). Even if your trip is going to be shorter, you can use this number as a starting point and divide respectively (i.e. S$13,500 for 6 months, S$9,000 for 4 months).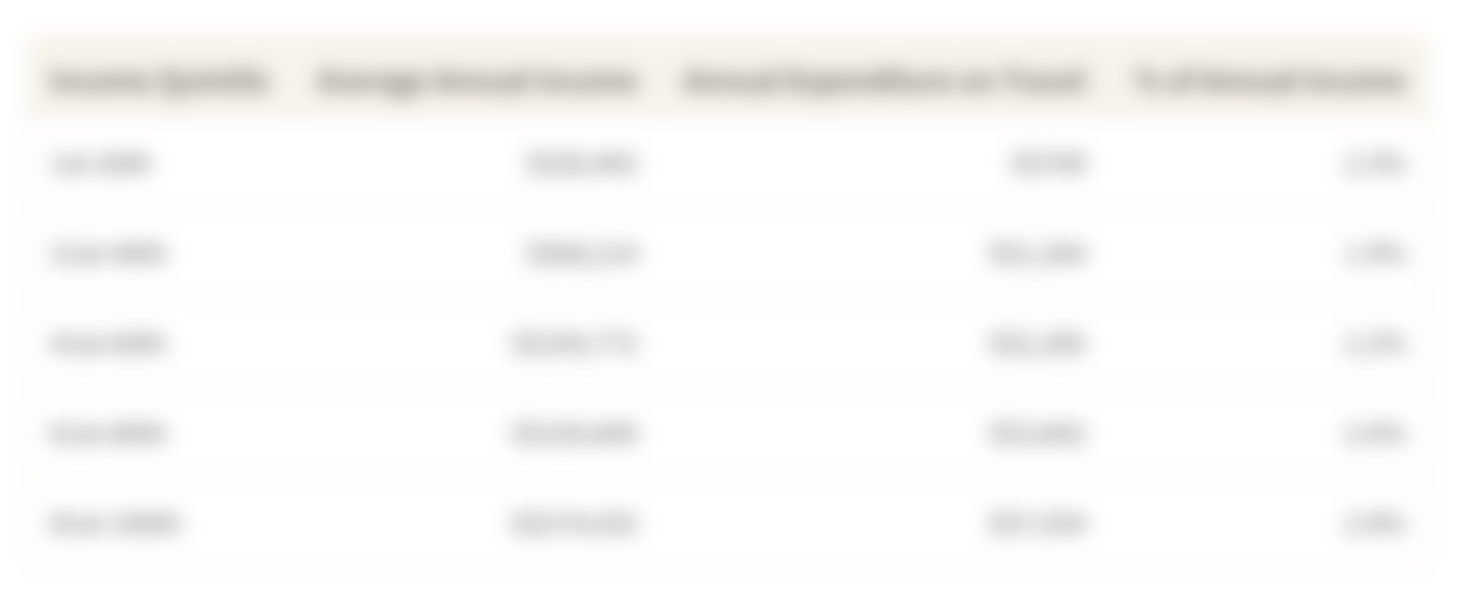 To keep your savings and costs reasonable, make a list of the countries you want to visit and try to maintain a realistic perspective. While it can be tempting to cram as many countries as possible, it's more cost effective and less overwhelming to minimise flight costs and stick to only the places you really want to visit. When you finalise your list of destinations, you can create a budget based on your choice of accommodations, food, drinks, transportation and activities. Then, you can work backwards from your estimated total to how much you should save per month. For instance, Singaporeans spend around 2.7% on their monthly income on clothing and footwear—perhaps this is an area of spending to switch to your savings. While it may vary depending on your annual income, spending patterns and desired trip duration, you should start saving at least a year in advance.
Booking Flights & Accommodations for Maximum Savings
A few months before your trip, you should start buying your plane tickets and booking your accommodations. In general, airfare is the cheapest at least 3 months before departure. Furthermore, you can also opt for a round the world (RTW) tickets. Unlike traditional roundtrip airfare, RTW tickets provide stops at multiple destinations and are more cost effective when booked through a third party. For instance, while a round trip from Singapore to 6 destinations in Asia, Europe and Africa costs between S$2,529-S$3,310, booking these tickets individually will cost around S$4,077—around a 25-60% price increase. Additionally, choosing destinations that are central to other places you want to visit can allow you to minimise travel costs by utilising cheaper ground transportations like trains or buses. For instance, a train from Paris to Brussels costs around 45 Euros, while a flight from Paris to Brussels costs around 150 Euros, with a total travel time difference of only around 30 minutes. However, you should book your train tickets well in advance as booking them last minute can lead to prices almost as, if not more, expensive as a flight.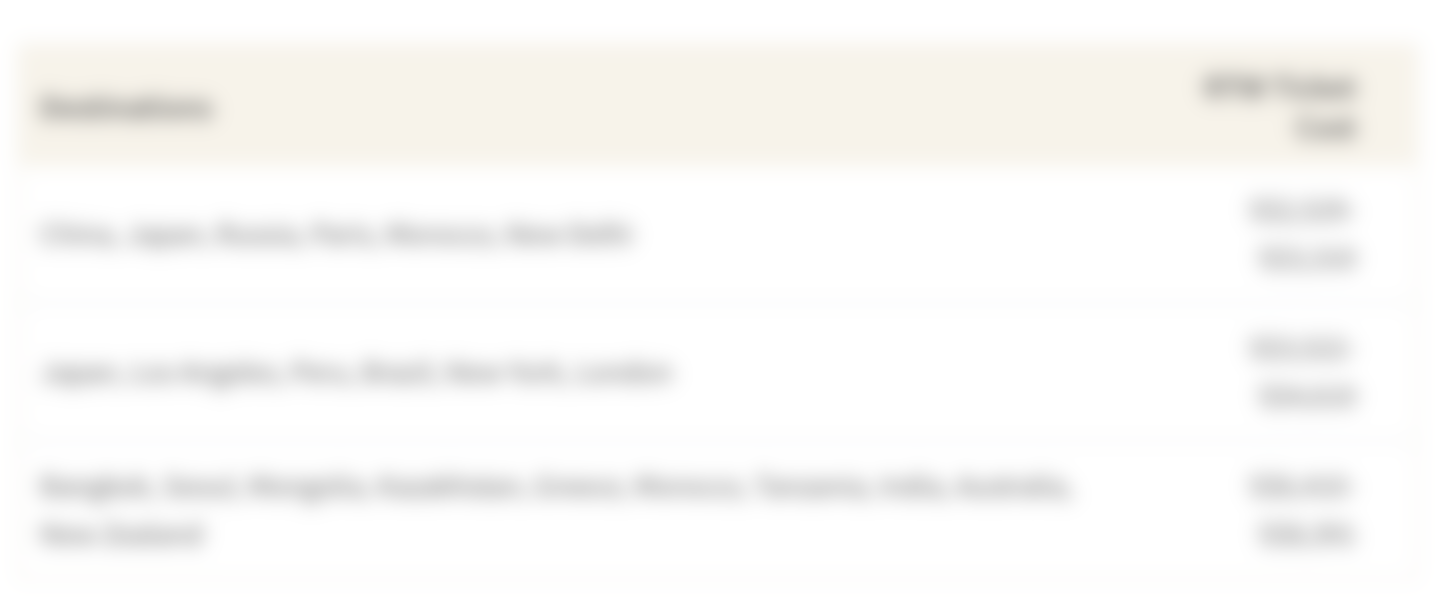 Cost of accommodations, on the other hand, depend on seasonality, not as much on how early you book them. Thus, it makes sense to organise your trip itinerary by travelling to countries in their shoulder or off-seasons to get the cheapest hotel rates. If your itinerary isn't flexible, you can also save around 20% by staying at Airbnbs or hostels. Even better if you have friends in some of the places you're travelling who will let you crash on their couch.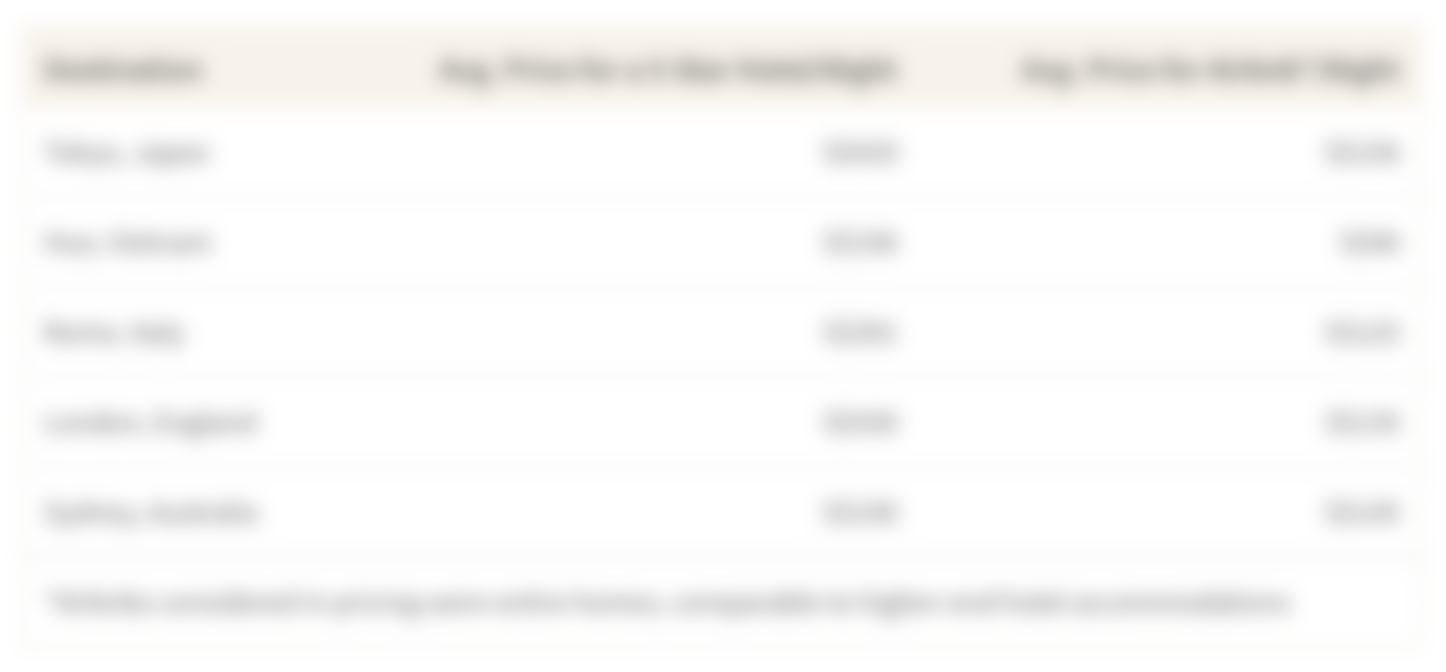 Right After Booking: Invest in Proper Protection
Once you have a rough draft of your itinerary planned out and you know which countries you'll be visiting, it's time to get as much protection as possible to avoid excess spending on medical emergencies or lost baggage. First, you should automatically look into getting a travel insurance policy. A single trip insurance policy lasts for up to 180 days (or around 6 months) and can be a good option if you are planning to make your RTW trip the only trip of the year. An annual insurance policy will cover you for a max trip length of 90 days in a row and can be beneficial if you already travel often for work and are planning on a 1-3 month worldwide trip. However, you should consider international health insurance if you are planning on going on a year or longer trip as travel insurance plans won't cover you for that long. However, you should note that international health insurance won't cover you for travel inconvenience emergencies such as trip cancellations or lost baggage. Lastly, you should also be sure to check the terms and conditions to see which countries are not covered under your plan and the maximum allowable trip duration.

In addition to protecting your trip's itinerary, you should also take care to protect your health by getting the required vaccinations. Regarding vaccinations, you should make sure if there's a maximum time from your departure date to get those done and how long it will take to get the full course. For instance, you should plan well ahead for vaccinations such as hepatitis C, which requires 2 shots, 6 months apart. You won't be able to pay for those vaccinations through Medisave but it's still more cost effective than foregoing them altogether and having to get treatment abroad. The cost of these vaccinations range from S$25 for a flu or typhoid shot to around S$175-S$198 for a yellow fever shot. You can check Singapore General Hospital's Travel Health Information page to see which vaccinations you need for your trip.
Before Leaving: Don't Overspend On Things You Can Buy Abroad
As your trip looms closer and you are starting to get the travel jitters, you should avoid the desire to over-prepare and spend money on things you may think you need, but realistically won't. For instance, you should avoid spending money on "just in case" medication as you can easily pick up medication in pharmacies during your travels. Same logic applies to things such as clothing, shoes and miscellaneous gear (unless you're camping and need camping gear). These are all things you can get abroad and can even lend themselves to be great souvenirs.
Other Money Saving Tips
There are several other things you can do to reduce the cost of your trip. For instance, as soon as you know you want to embark on a long-term adventure, consider swapping out your credit card to a card that rewards you for the things you want to save money on. For instance, consider getting a generous rewards credit card if you want to save on airfare and get other miscellaneous perks such as lounge access. You should ideally choose a card has the best rewards for overseas spending since you will be spending a significant amount of time away from Singapore. Furthermore, you should also make sure that your particular card doesn't have foreign transaction fees to save on those little fees that can end up stacking up to a considerable sum by the end of your trip.
Another way to save money is to find local eateries rather than eating at international chains. Not only will you save money avoiding tourist traps, but you will also be supporting local business and fully immersing yourself in the local culture (that's why you're there anyway).
Weighing the Costs & Benefits of a Round the World Trip
Having the luxury of taking a few months to travel the world can arguably make up for the thousands of dollars it will inevitably cost. With a lot of frugal living and finding innovative ways to cut costs, this trip can become a reality for those who are afforded the time but not the wallet. Those who have neither the time nor the budget to see the entire world in one go can spread out their dream itinerary over many but shorter trips. Though it will take you longer, you will still be able to accomplish your travel goals and hopefully get the same feeling of accomplishment from it. Where would you go if you could travel for a few months? And if you have taken a long-term trip already, what were some things you did to save money? We would love to hear from you, please share your stories and tips at [email protected]