Credit Cards
3 Things You Need To Know To Effectively Manage Your Single-Income Household
Just because your family has only one source of income doesn't mean you can't live in comfort. Here are three ways to stretch your dollar and manage your household finances.
Paying for your rent or mortgage, your children's school fees, groceries and other essentials can be difficult if your family only has one source of income. To make ends meet, you might even prioritize certain expenditures and sacrifice your savings. However, following practical advice and being aware of services offered to you can make a big difference on your balance sheets. Below, we've listed three tips to help you better manage your finances in a single-income household.
1. Budgeting Is Your Key To Financial Success
You've probably heard it before, but creating a budget and sticking to it is a great way to track your spending. If you're new to budgeting, consider using the 50-30-20 rule. This is where you spend 50% of your income on essential needs (like rent), 30% on your discretionary spending (like dining out), and 20% on your savings, investments, and emergency expenditures. With any budget you create, make sure to prioritize expenses and adjust your spending to your lifestyle so it is sustainable for you. For example, if you anticipate having to spend more money on your kids in the future, you may want to save more than 20% where possible. It's also important to note that the savings component is crucial in a single-income household, since a change in your job security has more drastic ramifications than in a household where two people bring in an income.
Online Budgeting Tools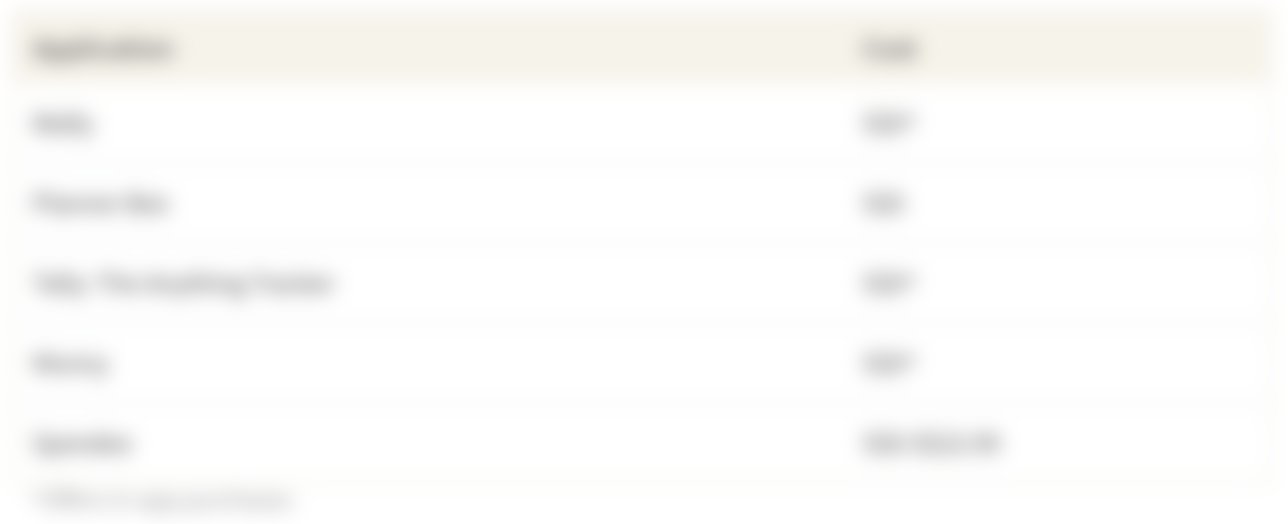 If you don't know where to start, there are a plethora of free budgeting tools online. For example, you can create your own spreadsheet on Google Sheets, use a budgeting template, or download an application on your phone or computer. Besides tracking your expenses, moreover, budgeting tools can help you visualize your purchases so you can adjust your spending if needed.
2. Certain Singaporean Programs Can Put Hundreds in Your Pocket
If your income is on the lower end, there are Singaporean programs that can help pay for your essentials. For instance, if you are starting a family, you can get a cash grant and Child Development Account benefits worth S$8,000-S$10,000. Moreover, you can get S$3,000 for each child under the CDA First Step Grant, and Dollar-for-Dollar Matching up to S$15,000. Other programs can subsidize or pay for school fees, housing, and child care through monthly payments, vouchers, and grants.
Singaporean Programs To Support Lower-Income Families
During times of economic struggle, the government may give out emergency funds and vouchers that can help your family save. For example, during COVID-19 the government gave out S$100 worth of Singapore Rediscover Vouchers to each adult to encourage people to visit popular Singaporean tourist destinations and help fuel the local economy.
3. Saving Money by Shopping Smart Is Easier Now More Than Ever
Nearly a quarter of the average Singaporean household budget is spent on food and groceries, so finding ways to save money can make a big difference over time. For example, online promotions and coupons can save you up to 50% on your grocery bills. Additionally, buying things in bulk and comparing prices of goods by kilogram is another cost-effective strategy to save money.
In addition to these, using a credit card that will give you cashback and rebates on your groceries and petrol purchases can save you hundreds of dollars each year. To get the best deal, keep an eye out for cards that offer high rebates (6-8%) on expenses you pay every day or weekly.
A Single-Income Household Doesn't Mean You Have To Sacrifice Comfort
Managing your finances in a single-income household can be challenging. However, it doesn't mean your family has to live paycheck to paycheck. For example, if your partner isn't working and has spare time, they could consider finding a freelancer job like copywriting or owning an online shop. For example, Grab drivers can earn S$30/hour during peak hours and S$25/hour on off-peak hours.
If having a supplementary income is not possible at the moment, you should stick to a budget, see if you're eligible for any assistance, and make smart shopping decisions where possible. This way, you won't have to sacrifice comfort to support your family.