Personal Finance
3 Ways to Spice Up Long Distance Relationships Without Breaking the Bank
Long distance is usually inevitable at one point or another in relationships. For some, it has become a norm; for others, a frightening new experience. Regardless, not having our loved ones next to us can be daunting. Find out how you can bridge the distance with your loved one without breaking the bank.
The advent of technology, coupled with overseas work and educational commitments have fueled an increase in long distance relationships (LDRs) around the globe. According to research shown in LDR expert Dr. Guldner's "Long distance relationships: The Complete Guide", its 60% success rate means that couples have to put extra effort into their LDRs in order for them to blossom. Join us as we discuss how to avoid LDR pitfalls and 3 affordable tricks you can utilize to spice up your relationship.
Pitfalls of Long-Distance Relationships and How to Avoid Them
A lack of physical intimacy, insecurity, loneliness and a loss of attraction are 4 factors that ultimately result in relationship pitfalls. For instance, unaddressed cravings of physical intimacy usually lead to infidelity if not dealt with. Fears over a partner's inclination to cheat also result in tiresome arguments if left unresolved. On the other hand, spending copious amounts of digital time with your partner ultimately results in a neglect of your social circle, further fueling the loneliness. Lastly, a lack of communication and reaffirmation of love will eventually lead to the loss of attraction amongst both partners.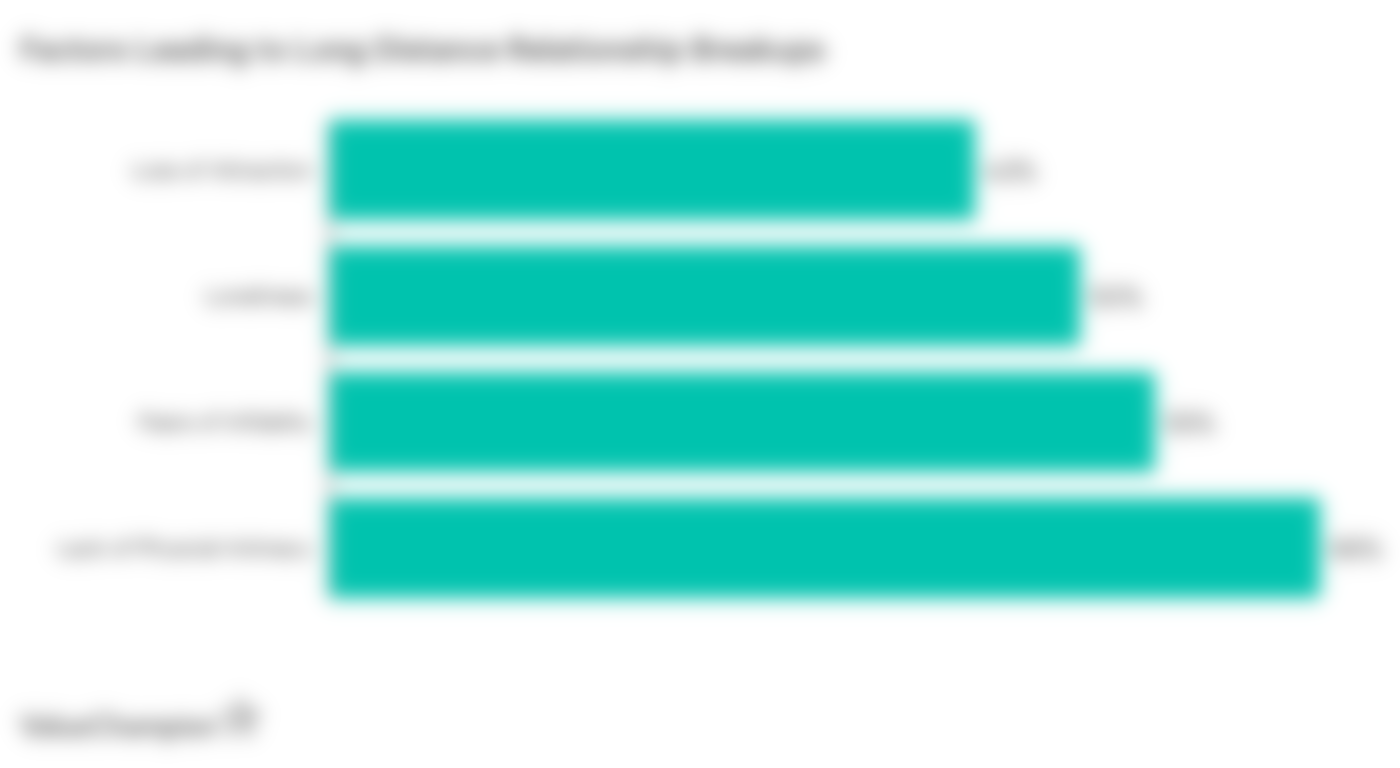 So, what can you do to avoid these pitfalls? Your best choice is to plan. Starting with your goals for the LDR, work with your partner to detail its expected duration, potential extensions and expected outcome upon reconciliation. Doing so will provide both partners with a common aim to work towards, fueling the relationship bond. Secondly, set boundaries. If your significant other is uncomfortable with you heading out on weekly alcohol-fueled parties, first determine the rationale behind their thoughts before striking a compromise. If the worry hinges on the harmful effects of alcohol for example, try bi-weekly or monthly parties instead. Setting these boundaries can provide reassurance to your partner that you care and are willing to make sacrifices for the relationship–a potent counter to insecurities. Third, set up a communication schedule. Ensure that communication is present but not overdone, with the inclusion of intimate time and consideration for time-zone differences and personal schedules.
Use Online Couple-Applications
Online couple-applications are great inspiration for new conversations and to-dos. Ranging from couple calendars for increased productivity to flight scanners for booking tickets in advance (check out your best air miles credit card options before you do), app hunting has never been more rewarding. Here are 3 cost-efficient apps to get you started:
Touchnote: This app allows you to send custom-made cards or photo gifts to your loved ones. A postcard or a greeting card costs $4 or $6.80, respectively. Their free two-card-policy allows you to first inspect the app's high quality print, customizables and delivery process without spending a single cent.
Rabb.it: Allocating time and effort for your long-distance partner in a busy work-life schedule is not easy – technological obstacles being the last thing you want to face. Rabb.it is a free app that allows you to watch videos together with the option of simultaneously video chatting your partner – say goodbye to alt-tabbing and the '3,2,1' countdowns!
Between: A free private social app for couples, Between enables lovebirds to exchange intimate messages and calls as well as romantic GIF selfies and stickers on their phones, tablets and computers. All content is securely encrypted in the cloud, allowing for simultaneous device usage. More than that, its beautifully-designed calendar widget features shared and individual calendars that can be browsed and customised by either party, and is especially good for keeping track of special dates and events for the couple.
Arrange Video Call Dates Outdoors
Studies have shown that face-to-face relationships are 'more satisfying', and that lack of this gradually weakens LDRs. This eventual loss of attraction is due in part to a lack of vocal and emotional communication. While video calls bridge these communication gaps, video call dates that encompass unique locations, activities, occasions and light-hearted conversation can further enhance the experience for both.
The following graph tabulates the average data usage (3 calls each) of 5-minute video calls on WhatsApp, Skype, Facetime through SingTel's 4G network. Apple's Facetime is the most data-conservative while Skype provides the most consistent quality (learn how you can save on your monthly telco bills here). Assuming you plan a half hour outdoor video call date twice a week through Skype, it comes up to just 744 MB of data usage in a month – a small price to pay for 8 enjoyable online-outdoor dates with your soulmate each month.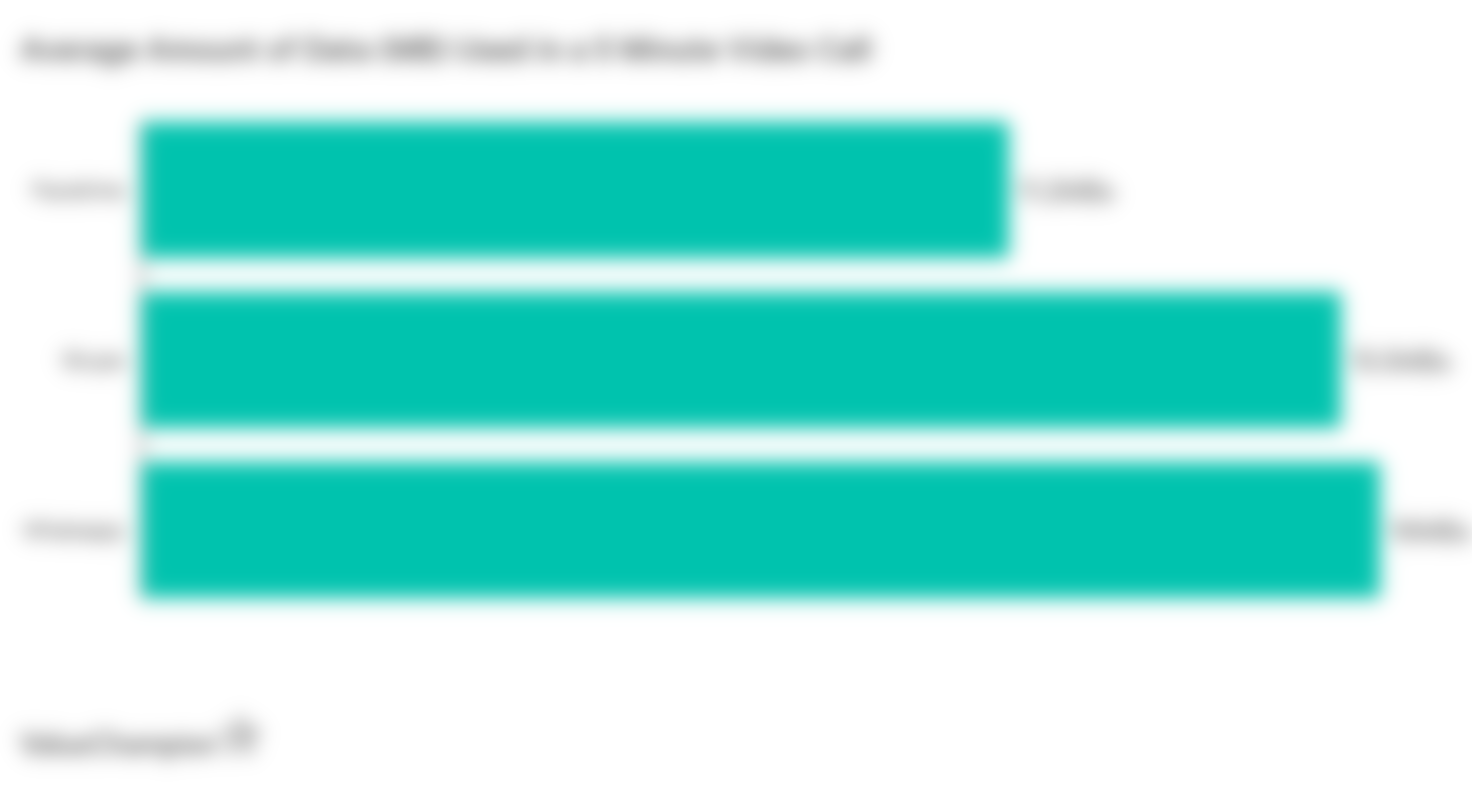 Turn to Snail Mail for More Intimate & Thoughtful Communication
In a world of fast-paced technology, romantic gestures are quickly received and forgotten. One way to express lasting sincerity is through the exchange of snail mail–including unique but inexpensive gifts and souvenirs. Tangible objects provide physical comfort while handwritten letters are a powerful source of intimacy and encouragement. List out your partner's strongest qualities that you appreciate and provide warm words of reassurance in your messages to help alleviate their tough moments. That being said, frequent postage costs can skyrocket, so here are some affordable alternatives:
Purchase your from e-commerce sites in your partner's locale– If there is an inexpensive trinket you want to send over, chances are that duplicates exist on various e-commerce websites of the region where your partner lives. Be sure to scour reviews on these webpages to ensure quality before purchasing and shipping it to your loved one.
Get a friend to do it; or do it yourself ­ - Hold on to that particular gift until either of the two options present themselves. Not only does this add anticipation value, the thought process will help you decide if this gift is truly worth the effort.
Assuming you ship a gift (delivery fee included and averaging $10) attached with a letter once every two weeks, total costs will only set you back $240 a year (learn how you can save even more as a frequent shopper). Below are Singpost's standard shipping fees and varied delivery durations to several locations for letters and small packets not exceeding 2 kilograms. Upgrades to registered mail (requires recipient's signature upon delivery and features online tracking in most countries) are available at a standard $2.50 top-up regardless of mail or region.
Cost of Overseas Shipping
| Destination | Letters/Printed Paper (Under 2KG) | Small Packet (Under 2KG) | Duration |
| --- | --- | --- | --- |
| United States | $2.35 | $4.70 | 6-8 days |
| United Kingdom | $2.35 | $4.70 | 4-6 days |
| Australia | $2.35 | $4.70 | 4-6 days |
| South Africa | $2.35 | $4.70 | 5-7 days |
| Brazil | $2.35 | $4.70 | 6-12 days |