4 Reasons Why You Should Never Get A Payday Loan
Get the Best Personal Loans in Singapore
{"applyCallToAction":"Learn More","defaultSelectedItem":"","description":"","formType":"personal-loans","title":"Get the Best Personal Loans in Singapore","options":[{"label":"Personal Loans","url":"https:\/\/www.valuechampion.sg\/best-personal-loans-singapore","value":"personal-loans"},{"label":"Personal Loans for Bad Credit","url":"https:\/\/www.valuechampion.sg\/best-personal-loans-bad-credit-singapore","value":"bad-credit"},{"label":"Personal Loans for Foreigners","url":"https:\/\/www.valuechampion.sg\/best-personal-loans-foreigners-singapore","value":"foreigners"},{"label":"Debt Consolidation Plans","url":"https:\/\/www.valuechampion.sg\/best-debt-consolidation-loans","value":"debt-consolidation-plans"},{"label":"Balance Transfers","url":"https:\/\/www.valuechampion.sg\/best-balance-transfer-loans","value":"balance-transfer"},{"label":"Personal Line of Credit","url":"https:\/\/www.valuechampion.sg\/best-personal-line-credit","value":"personal-line-of-credit"},{"label":"Student Loans","url":"https:\/\/www.valuechampion.sg\/best-education-loan","value":"student-loans"},{"label":"Education Loan for Studying Overseas","url":"https:\/\/www.valuechampion.sg\/best-overseas-education-loan","value":"education-loan-for-studying-overseas"},{"label":"Renovation Loans","url":"https:\/\/www.valuechampion.sg\/best-renovation-loan","value":"renovation-loans"}]}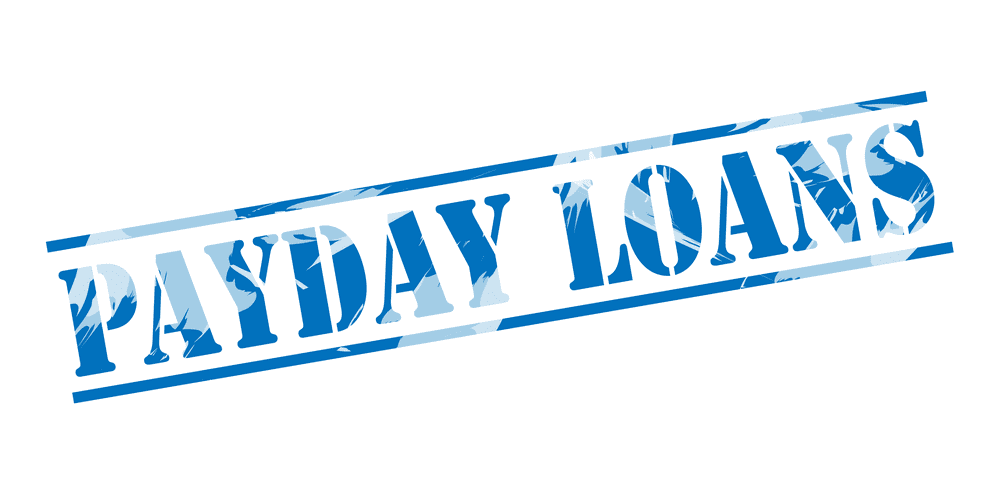 You have a bill to pay and your paycheck will only come a week later. Faced with a situation like this, what would you do? Borrow from a friend or relative? Be late on your bills, or perhaps, consider taking up a payday loan? You may have never thought that you would be put in this situation, but with the recent large medical bill you had to pay, you aren't quite sure what to do now. Borrowing from someone close can be an option, but you do not want to alarm him or her as well. 
A payday loan might look like the best solution you have, especially when what you need is simply a few hundred or thousand dollars. What's more, you assure yourself that the money will be quickly repaid, once your salary is credited to your account. Except that often, it doesn't end up that way because of the characteristics of payday loan. Here are 4 reasons why you should never get a payday loan. You can also find out about the other better alternatives you can find.
High interest rates
If there's one thing you need to know about payday loans, it is their high interest rates. This is because payday loans are short-term loans that can be disbursed quickly without even a credit check. Although moneylenders in Singapore have to adhere to a maximum interest rate of 4%  per month, the effective interest rate of payday loans are still way higher than personal loans, which come at about 1% per month of interest. 
No Instalments
Unlike a personal loan where you borrow a sum of money and repay it regularly over a fixed period of time, payday loans usually require you to pay it back in one lump sum when you receive your paycheck. The problem with this is that it may set you up in a cycle where you will be permanently short of cash. For example, you may find yourself in need of cash again right after having repaid your loan:
Get Payday Loan --> Receive paycheck --> Repay payday loan --> Not enough money for the month--> Get Payday Loan
Unless you drastically cut your spending in the following month, you may struggle to repay the entire sum of money, since it cannot be split into small instalments that are more manageable. For this aspect, a personal loan with a steady & manageable monthly payment schedule may be better to help you manage your finances. 
Habitual Borrowing
Because of the fact that there is no credit check involved, one might be tempted to borrow from multiple sources, or even renew the previous loan you've taken. This is the basically the beginning of a downward spiral especially since the high interest rates can compound quickly; layered with the other charges that moneylenders levy on your loan, you will find yourself being unable to pay the total sum in a rather short time. 
Better Alternatives
One of the top reasons you shouldn't take up a payday loan is simply you have a lot of other options that are way cheaper! Depending on your needs, there would most probably be an alternative for you. 
For fast loans, personal loans from banks can now be approved within 24 hours, and typically only charge an average of 6 to 7% per annum plus a processing fee. What's more, you will be able to get a lump sum and use it for whichever kind of payments you need, and pay it in a more manageable manner using monthly instalments. 
If you need the funds for specific needs, there are also other loans for that, including renovation loans, car loans or study loans. These typically charge an even lower interest rate compared to a personal loan.  
Even a credit card can help you in times where you need an emergency cash. Although common knowledge is that taking a cash advance using a credit card is expensive, it is still much cheaper compared to taking a payday loan! You can simply withdraw cash with your credit card at the corresponding bank's ATM, subject to a charge. The fee is around 6% of the transaction amount or $15 and the effective interest rate of 28% per annum (vs 48% per annum for payday loans) will be charged on a daily basis. So if you really need urgent cash and are able to return the amount soon, using cash advance could be much better compared to a payday loan. 
Having to resort to taking up a payday loan may be your last resort, but it also highlights deeper problems about the management of your finances. This is especially so if you end up borrowing to pay for your daily bills and necessities instead of a sudden "financial crisis". You may be able to pay down your first payday loan, but after having done it once, it is easy to be tempted to borrow in the future. So make it a point to look at more sustainable alternatives, as well as building up your own 
Written by Lynette Tan