Renovation Loans
5 Common Misconceptions of Home Renovations
Renovating can be a great way to upgrade your flat or even increase its resale value. That being said, it can also be an overly expensive affair if you aren't careful. With that in mind, what mistakes do homeowners tend to make when they renovate?
Whether you're hoping to improve your flat's aesthetics or accommodate your growing family, renovation projects can be exciting. Before you start a home renovation project, it is important to make sure you're fully prepared. To get ready, it is helpful to consider some of the common mistakes of other homeowners.
It's My Home, I Can Make Any Changes I Wish
While renovating gives you control to customise your home, it is important to be aware of some limitations to your project. First of all, HDB flat owners are subject to a range of rules and restrictions. In addition to these guidelines, the Housing & Development Board website features a long list of disallowed projects. These include, but are not limited to, plastering of ceilings, raising floor level to more than 50mmm, installation of awnings and partial or total enclosure of terrace or balconies. For more information, please refer to the Housing & Development Board website before proceeding with your renovation.
Any Contractor Will Do
Every year, thousands of homeowners file complaints against renovation contractors. The primary complaint tends to be failure to honour contract terms, especially when it comes to meeting pre-determined deadlines. This highlights the importance of finding a contractor with a solid reputation and being aware that delays are common.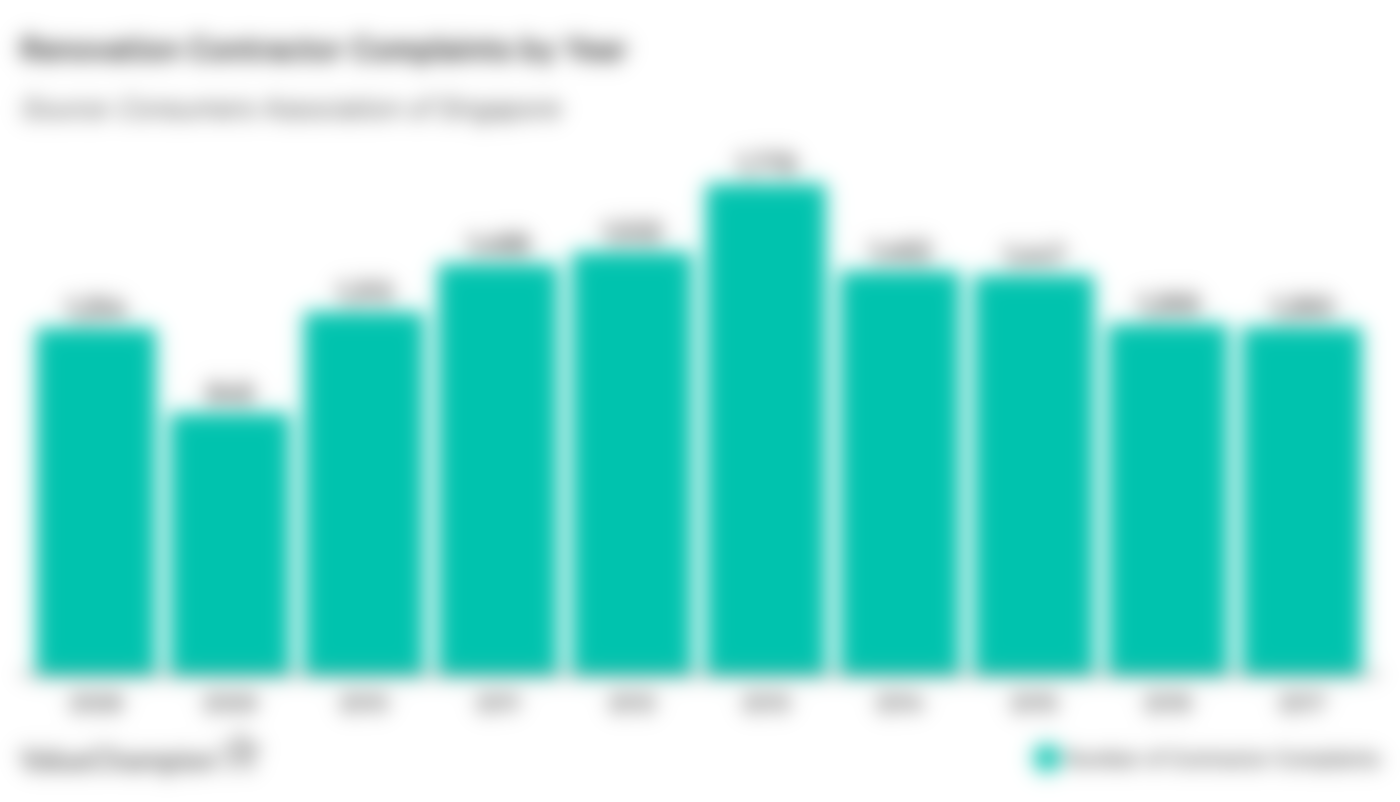 Furthermore, if you living in an HDB flat, you must hire a contractor from the Housing & Development Board's Directory of Renovation Contractor (DRC). Flat owners that do not engage with a contractor from HDB's list are subject to a S$5,000 fine. Regardless of where you live, it is important to find a contractor that you can trust and that will get the job done within a reasonable period of time.
Renovating Is Not That Expensive
While it is true that savvy homeowners can find ways to cut down their renovation costs, many individuals underestimate their project's total cost. For example, most homeowners expect to pay less than S$50,000 on their renovation project.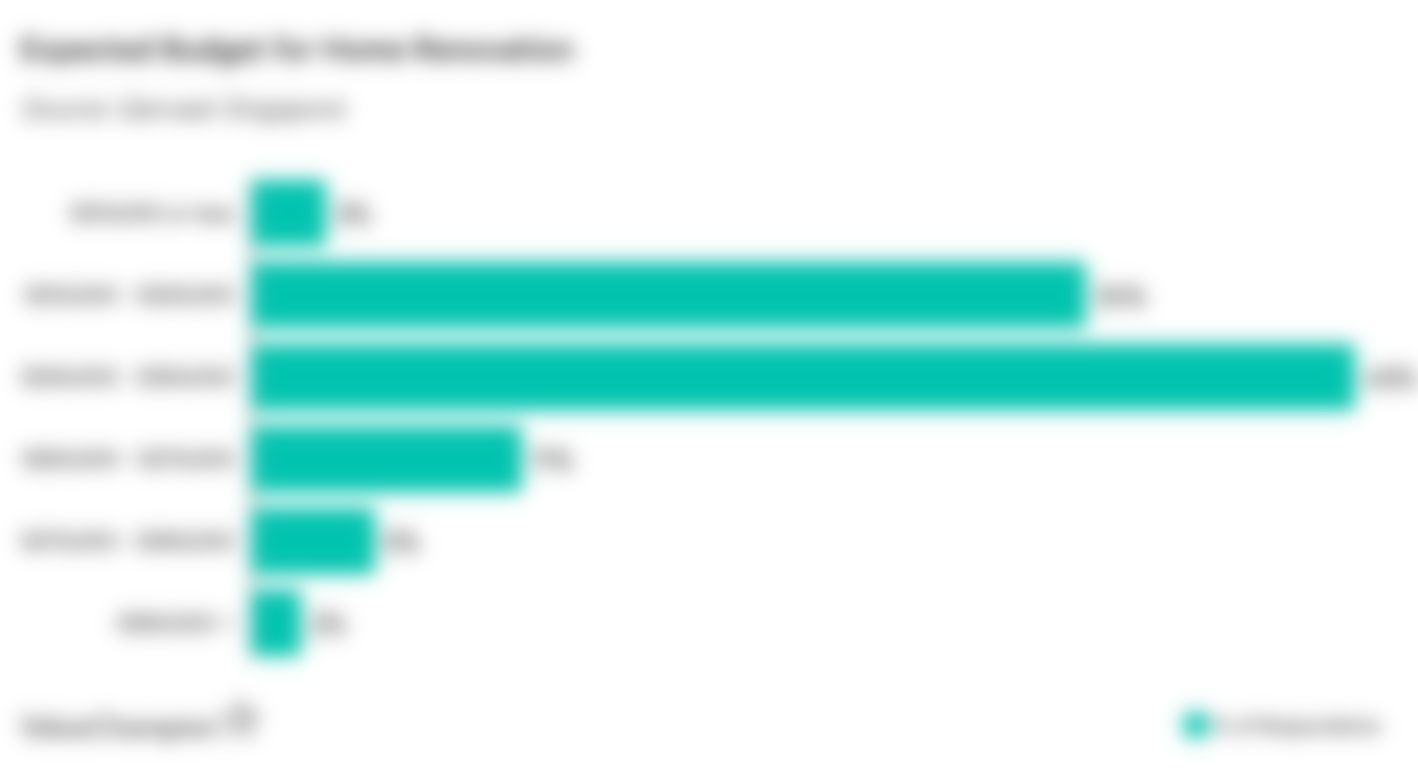 However, our research suggests that many will end up paying more than this amount. We estimate that the average renovation project costs about S$56,000, and that's before you take into account the cost of a renovation loan. Renovation loans vary in cost, but even the most affordable options will set you back about S$300 - S$1,000, depending on the loan duration.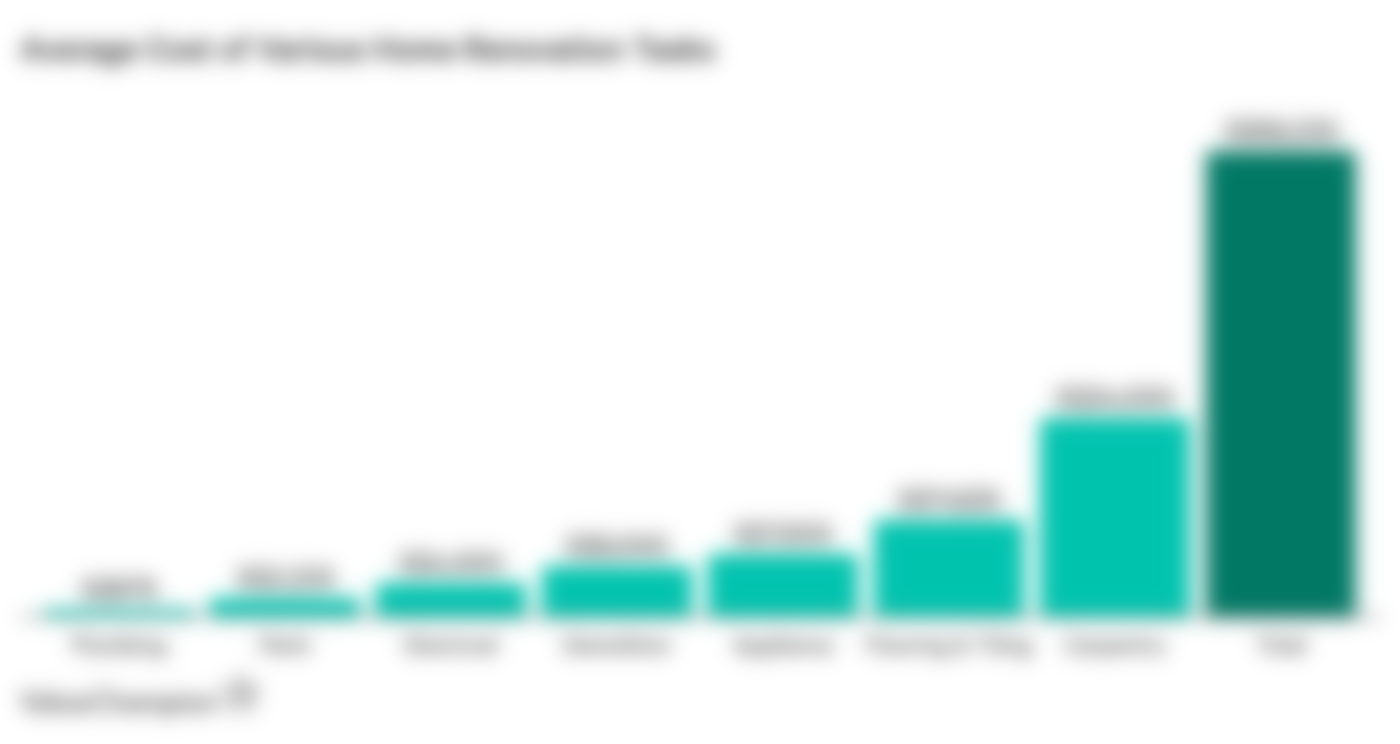 All Renovation Financing is The Same
As mentioned earlier in this article, renovation loans can be an easy way to make your dream remodel a reality. When it comes to choosing a renovation loan, it is important to actually compare the different financing offers. For example, the best renovation loans tend to save consumers hundreds of dollars compared to the market average. When comparing renovation loans, it is crucial to have a firm idea of your project's budget, the amount of savings you have to pay for the project, a desired loan amount, and a tenure for loan repayment. Once you know how much you need to borrow and how long it will take you to repay your loan, you can find a renovation loan with the best interest rate based on your financing needs. It is also important to keep in mind that most renovation loans are limited to a maximum principal of S$30,000. Therefore, those seeking to borrow a larger amount may want to consider a personal loan in addition to a renovation loan.
It Requires a Massive Budget to "Go Green"
For idealistic homeowners, including environmentally friendly features to their renovation project is an attractive idea. Unfortunately for many, it is impossible to adopt the most aggressive plans, such as generating their own renewable energy. While this is possible for some owners of private condos and landed homes, others will have to resort to smaller scale upgrades. However, these upgrades can be significant in their environmental and financial impact. For example, even inexpensive upgrades, such as slightly more efficient air conditioners, new light bulbs or a new shower head, can save you a decent amount of money over time and outweigh their upfront costs.
Make a Plan & Stick to It
Once your project is complete, you'll be able to take a big sigh of relief and enjoy your improved home. Until then, it is important to stay on top of all of the details regarding your renovation plans. By developing a thoughtful plan and sticking to it, you'll avoid the costly traps sometimes associated with renovating one's home.