Health Insurance
5 Medical Procedures With Exorbitant Out-Of-Pocket Costs
Certain life-saving procedures can also result in some of the highest hospital bills that even insurance protection may not fully alleviate. Below, we discuss the top 5 most expensive procedures and their potential out-of-pocket costs.
Healthcare is expensive in Singapore and even after taking advantage of every subsidy and insurance coverage available, Singaporeans may still be left with high out-of-pocket costs. In fact, out-of-pocket costs make up almost 37% of total healthcare expenditure in Singapore. This figure is almost 3 times as high as the high-income country average and 1.4x higher than the East Asia & Pacific average. While some procedures may only incur minor out-of-pocket costs (OOP), other procedures may end up costing the patient thousands of dollars. Below, we take a look at which treatments have a high out-of-pocket cost (i.e the amount you have to pay either with MediSave or cash) , as well as some steps you can take to reduce your financial burden.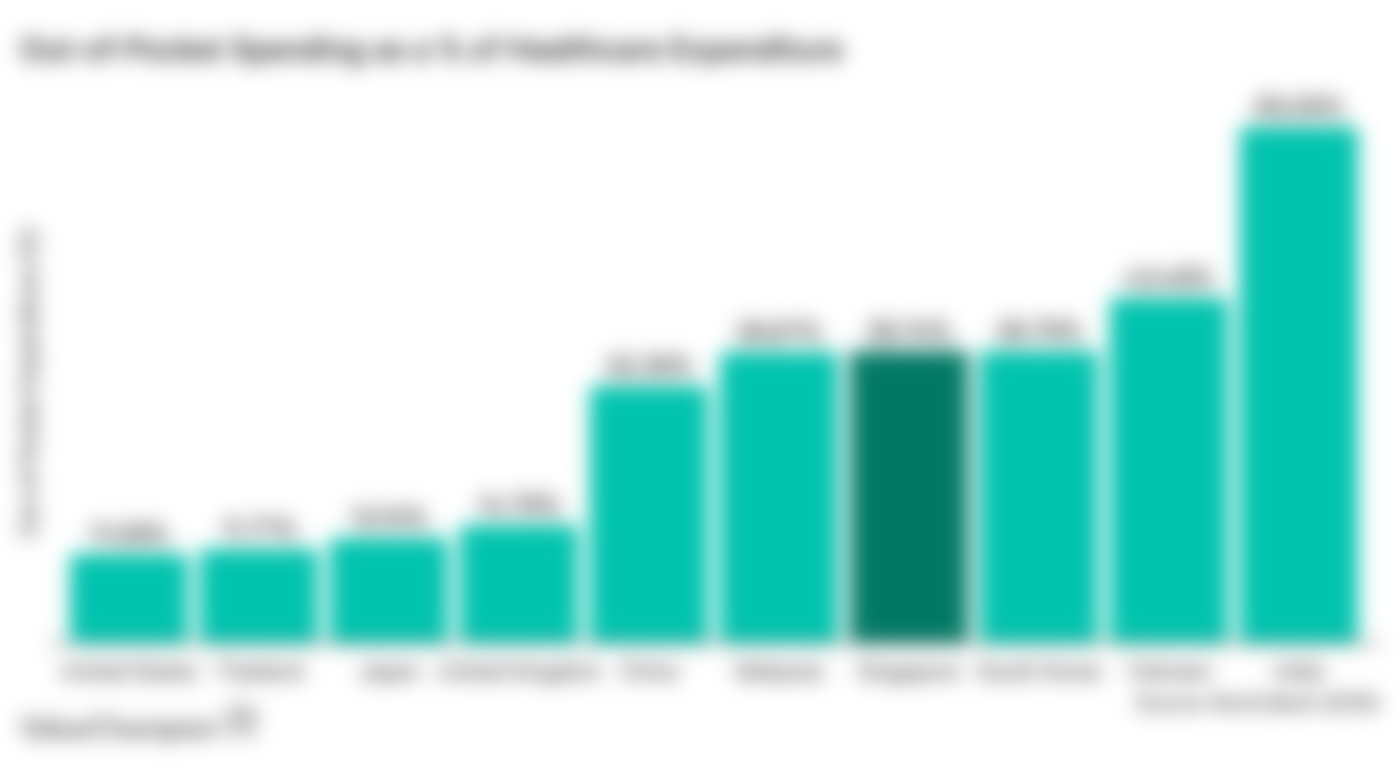 Heart Bypass Surgery
Coronary artery disease (heart disease) is one of the most common killers in Singapore, responsible for almost 30% of total deaths in 2016. If untreated, heart disease can result in blocked arteries, which may necessitate heart bypass surgery. A heart bypass surgery is a costly treatment for treating coronary artery disease and due to its complexity, it is one of the most expensive hospital procedures in Singapore. In fact, the median cost of a coronary bypass surgery at a private hospital is S$75,398. Many patients face even larger bills, with 25% of patients paying over S$88,942.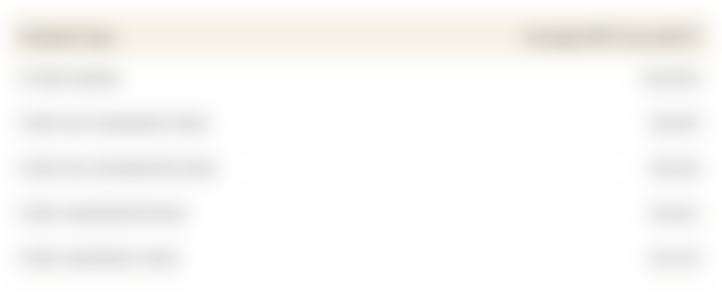 Patients with no Integrated Shield Plans (IP) who choose to stay in unsubsidised A or B1 wards may incur out-of-pocket costs of at least S$36,978, since MediShield Life only covers up to S$2,000 of surgical procedures and will prorate your claim 35%-43% for these wards. Even subsidised public hospital out-of-pocket costs can be up to S$1,943-S$2,601. However, this cost may be even greater if your operation, anesthesia and surgery fees are greater than what is covered by MediShield Life.
Spinal Implants
Spinal implants are the second most expensive procedure in Singapore. Spinal implants may be necessary to treat a variety of conditions ranging from arthritis to a broken vertebrae. On the upper end of the spectrum, the median bill for a spinal implant is S$56,039 at a private hospital. It is also an expensive procedure even at subsidised public hospital wards—half of patients may see total bills ranging between S$14,557 and S$15,485.

Out-of-pocket costs are similarly high, since you will always be responsible for the copay of the procedure and out-of-pocket outpatient costs due to the length recovery process. They may range from S$2,806 to S$8,754 if you have an Integrated Shield Plan (if you use the hospital and ward type your plan is for), However, this may just be the lower limit of your costs, since you will be responsible for any out-of-pocket costs that go beyond MediShield Life benefits.
Radical Prostatectomy
A radical prostatectomy involves removing the entire prostate and may be a necessary procedure for prostate or other pelvic cancers. Prostate cancer is one of the most common cancers, occurring in 13% of all male cancer patients. It is also the 6th most deadly type of cancer among men as well, making a radical prostatectomy an expensive but possibly life-saving procedure. The median bill for this procedure is S$53,326 at a private hospital and between S$10,196 and S$26,244 at public hospitals, depending on your choice of ward. If you take into consideration cancer treatment as a whole, the pre and post-hospitalisation costs of this procedure can add a significant amount to your overall cost of treatment as well if your cancer treatment is not fully covered by your insurance.

While not as expensive as procedures that may also require permanent implants, you may still find yourself paying between S$2,370 and S$8,833 out-of-pocket if you have an Integrated Shield Plan (IP). Prostatectomies usually require a day or two of hospitalisation, so most of your claim will be for the surgery. If you do not have an IP, you will be responsible for paying any amount greater than the S$2,000 MediShield Life covers which can range between S$2,010 to S$16,705 depending on your ward type. When you add in your deductible and coinsurance responsibilities, this can go up to S$26,000 if you stay in an A ward.
Spine Lesion Decompression/Interbody Fusion
Coming in with a median subsidised C ward hospital bill of S$11,916 to a private hospital bill of S$53,072, spine surgery to remove bone and insert implants (interbody fusion) is the 4th most expensive hospital procedure. However, unlike the prior procedures on our list, surgical fees for B2 and C wards seem to be below the MediShield Life limit, so even patients with no IP may actually end up only being responsible for the coinsurance and deductible. However, patients who stay at private hospitals will be responsible for paying an average of S$8,457 in out pocket costs. Spine lesion decompressions and fusion procedures may be necessary for people with chronic back pain, which can come on due to age or injury.

Anterior Resection of Colon
Colorectal cancer is the most common cancer in Singapore. One of the ways to treat colorectal cancer is to remove the diseased portion of the intestine or rectum, also known as an anterior colon resection. This surgery can prevent the need to get a permanent colostomy.
It is also one of the most expensive procedures in Singapore at private hospitals, with out-of-pocket costs averaging S$7,882 for individuals with Integrated Shield Plans. However, the cost at B2 or C wards at public hospitals is quite manageable, with the average surgeon or operating costs costing below the MediShield Life limits. Thus, your out-of-pocket costs for this surgery will be only the annual deductible (if you haven't met it yet) and the co-insurance. For a hospital stay of 7 days, this can cost between S$1,780-S$2,357.
Tips to Minimising out-of-pocket Hospital Costs
With the current healthcare insurance system, highly complex surgeries or long-term care will usually result in some sort of out-of-pocket costs. The more complex the procedure or the less it is to be covered by insurance, the more you should expect to pay either in cash or with your Medisave. You can start by putting money aside for emergency medical funds If you are worried you do not have enough in our Medisave or you think the amount you can take out will not be enough to cover your out-of-pocket costs. That way, you will not be bound by Medisave withdrawal limits and you may not end up with a heft credit card bill.
You can also attempt to reduce your healthcare costs by not staying in wards that are not fully covered by your insurance plan. Since staying in a different ward than what you are insured for will reduce your claim by a set percentage, you will not be able to claim for the full amount and pay even more than you would if you stayed at your designated ward. You can also protect yourself with a critical illness plan if you are worried about paying for illnesses like cancer. These plans will give you a lump sum of cash upon diagnosis, which can then be used towards paying for your hospital bills or as a means to sustain yourself throughout your treatment.
Lastly, if you have no other option but to either take out a personal loan or pay for your medical bill with a credit card, then we recommend comparing products that have low interest rates (at least for a certain amount of time) or cashback rewards beyond the typical credit card cap to get some sort of rebate on your hospital bill. However, this should be done after you have checked your eligibility for Medifund or any other government subsidies, since the interest can accumulate quickly if you are unable to pay off your credit card or loan within a short time frame. You should keep in mind that these costs were made using available hospital bill data, average duration of stay for the procedure and the upper claim limits allowed based on ward type for MediShield Life or Integrated Shield Plans. Your personal bill may be different based on the hospital and ward you chose, subsidies you qualify for and your medical needs.