Travel Insurance
5 Travel Essentials For The New Normal
The experience of travelling is different from what it used to be. Here are 5 essential items that you should pack when going abroad in the new normal.
Travel is slowly coming back into our lives but that doesn't mean that we're returning to pre-pandemic times. In this new normal, we still have to take safety precautions so that we don't contract or spread the COVID-19 virus, especially when visiting a different country. In addition to vaccinations and polymerase chain reaction (PCR) tests, there are a few safety measures that travellers can take to feel more secure during their trip abroad. Here are 5 travel essentials that you should add to your list, including how much you can expect to pay for them.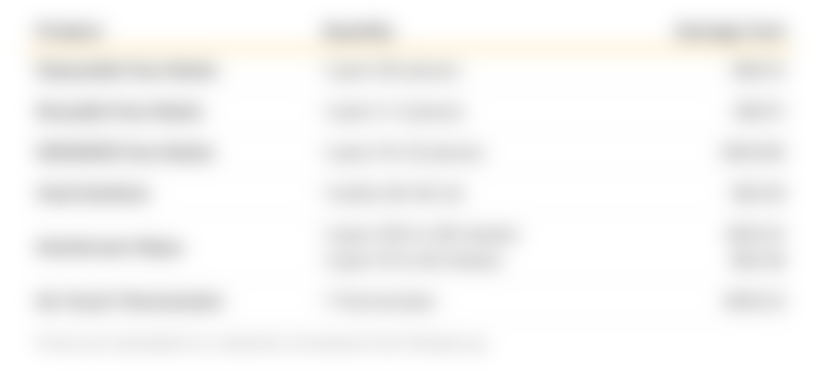 Face Masks
Before you travel, make sure that you have enough face masks to last the duration of your trip. Masks are still required in many places and you'll most definitely have to wear one on public transportation like a plane or train. Even if you prefer to wear reusable masks, it's a good idea to bring a few back-ups. In fact, experts recommend that you wash your reusable mask everyday, so keep this in mind as you're packing some masks for the road. A 1-2 pack of reusable face masks runs for an average of S$5.51 online, while a 50-piece pack of disposable face masks costs approximately S$6.22. While there are some differences in their makeup, both types of masks filter out 95% of particles in the air. Thus, you can expect to pay an average cost of S$20.66 for 10 to 25 pieces of either type, depending on the provider.
Hand Sanitizer
Regular hand washing has been proven to prevent the spread of germs. However, you might not always have access to water and soap on the plane or on your trip. For backup, carry a bottle of hand sanitizer with you in your handbag or check-in bag. The most-effective hand sanitizers are those with 60% or more alcohol content, which are priced at an average of S$2.09 per 50-60ml bottle online. When you're comparing hand sanitizers online, it's best to stay away from the all natural or alcohol-free sanitizers. If you're concerned about drying out your hands, you can buy a sanitizer with a moisturizing effect or carry a small bottle of hand lotion.
Disinfectant Wipes
Airlines are saying that their planes are the cleanest that they've ever been. While this is comforting news for people returning to travel, it is also important to stay vigilant. To ensure the utmost cleanliness of your surroundings and belongings, add disinfectant wipes to your packing list. With these wipes, you can disinfect the toilet seat of an airplane bathroom or sanitize the doorknobs of your hotel room. Similarly, you can use alcohol pads to clean your phone, which scientists have found to carry high levels of bacterial contamination. It's a good idea to carry a couple of packs of disinfectant wipes in your handbag as well as check-in luggage. A large pack of 100-160 sheets costs approximately S$13.41 online, while a smaller pack of 10-60 sheets runs for about S$2.38. Depending on the deal you find online, you may be able to save money by buying multiple small packs, as opposed to a few large packs.
No-Touch Thermometer
A fever is still one of the tell-tale signs of COVID-19, so it's smart to keep track of your vitals when you travel. Many businesses around the world still do temperature checks before allowing people into their establishment but you can get a head start on tracking symptoms with your own thermometer. If you don't want the fuss of disinfecting a contact thermometer, then a no-touch thermometer is your best option. If used correctly, a no-touch thermometer can be as accurate as an oral thermometer. It can also provide faster readings without the risk of cross-infection between multiple users. These cost an average of S$16.23 online, but you can find no-touch thermometers at retail shops between S$6.00 and S$50.00. Your final price will vary depending on model, accuracy, and battery life.
Travel Insurance Plan
As a final addition to your packing list, travel insurance is key to protecting you financially when it comes to any disruptions to your trip. If you're looking for an affordable option consider DirectAsia, where individual travel insurance plans start from as little as S$14. Travel insurance can protect you from the high medical cost of disease or injury accrued when overseas as well as theft or damage to your belongings. If you are looking for comprehensive coverage, here are a few reasons to consider DirectAsia's DA 500 plan:
Up to S$500,000 for medical expenses while overseas
Up to S$5,000 for loss or damage to personal belongings
Up to S$15,000 for trip cancellation and curtailment
Up to S$1,500 in case of travel delay
Pack Your Bags For The New Normal
What we once thought would last a few months turned out to change the way we live and travel. As the effects of the pandemic continue, we should take precautions and be prepared for anything that comes our way. Before you travel, make sure you have the right amount of personal protective equipment and hygiene products. Similarly, all-inclusive coverage like DirectAsia's travel insurance plan will give you confidence knowing that you are financially protected in case you do come across uncertainty during your travels.
Read Next