5 Ways To Indulge In Great Food In Singapore Without Paying The Full Price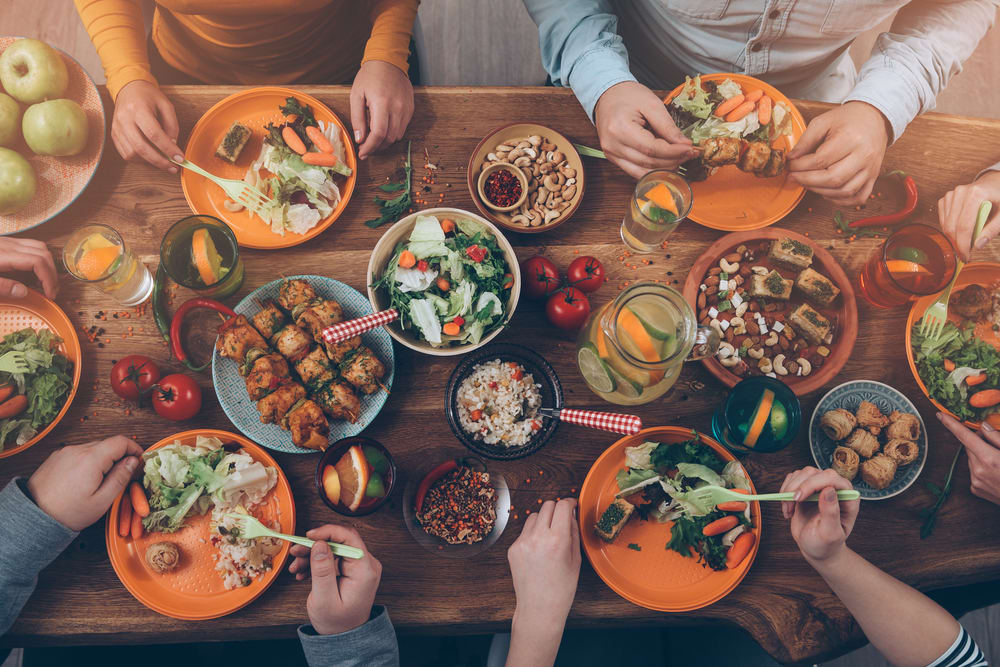 Singaporeans are well-known foodies, and that's also a reason for the thriving food & beverage industry here. The great thing about the little red dot is that food is relatively cheap compared to many other countries, and you get lots of variety as well. Because of the stiff competition, many food outlets are fast partnering with companies that provide mobile apps and special membership to diners to get discounts off their food spending. Here's a look at how you can make use of these special discounts so that you never have to pay the full price for filling your stomach with yummy food again:
1. Eatigo 
Eatigo is a mobile application that offers both restaurant discovery and discounts. Unlike many other applications that only allow you to reserve your seats in advance, Eatigo takes it a step further to show you the amount of discount you can get at certain allotted times. The app started out as a mechanism to help restaurants fill their seats outside peak hours. The key advantage for diners is that if you are the type who dine at 'weird' timings like having lunch at 2 p.m or like to have a late dinner at 9 p.m after your gym, you get rewarded with a higher rate of discount at such off-peak times. It is not uncommon to find offers of 30 to 50% discounts for off-peak dining, and you get at least a 10% discount even during peak hours when using the app. 
2. Restaurant Week
Organised by DiningCity.com, Restaurant week has been held twice annually in Singapore for the last 6 years, providing great value fine-dining meals to foodies here. Basically, during a one-week period in March and October, diners will be treated to a 3-course high-quality menu at an affordable fixed price. Lunch menu usually cost around $30 and dinner menus are slightly more expensive at about $40. While it may not look like it is extremely cheap, it is the quality of the restaurants featured that make the difference here. Many of these restaurants belong in the fine dining category, which means that a normal meal here would likely cost double or triple the price compared to the listed price during this special week. 
A word of advice though – you'd need to make your reservations way in advance since the event has been gaining traction over the years and many diners pre-book their reservations to secure their dining spots. 
3. Michelin Singapore Street Food
Aren't we all glad that the renowned Michelin Guide is officially available in Singapore? What's even more wonderful is that Singapore is also home to the cheapest Michelin-starred eateries. The headlines of having not one, but two hawker stalls here making their mark on the Michelin guide is a world first, and great news for those who love good food, not matter where you eat them. If you haven't heard, the two stalls are Hill Street Tai Hwa Pork Noodle and Hong Kong Soya Sauce Chicken Rice & Noodle. Although you can have a very fulfilling meal at less than S$5, be prepared to spend 1 to 2 hours queueing for them! 
We are glad that eating at a Michelin-star eatery no longer means you need to burn a hole in your pocket. In fact, out of the 200 listed food outlets in the Singapore guide, 62 of them are actually street food stalls so go ahead and have your fill! 
4. Entertainer
The Entertainer is a mobile app that features offers that include food deals, hotel discounts, as well as special discounts for beauty salons and leisure activities. To differentiate from other apps that offer discounts, the offers you find on the Entertainer App is always Buy One Get One Free and valid even on weekends. The Singapore app costs you $85, which may not seem cheap for some; but the fact is by utilising its offers twice, you would already offset the amount you've paid for the app. Most of the dining places featured are mid-priced restaurants, so you can be sure you are getting value-for-money by purchasing the app. 
5. Credit Cards
Singaporeans are not new to utilising their credit cards for dining rewards, discounts and cashback. Catering to the local crowd who love to wine and dine, most credit cards rolled out by banks here come with lots of dining discounts that are not just card-specific, but available to all cards from these banks. You only need to check out the individual bank's website or mobile app to see the huge array of dining privileges available to their cardholders. Special mention also goes to CIMB's Visa Signature card and Citibank's Cashback Card. CIMB Visa Signature has the highest reward rate in Singapore on dining with 10% cashback on all dining expenses. It also charges no annual fee, unlike most other rewards credit cards available in Singapore. Citibank Cashback Card is another great rewards credit card for dining. Though it charges an annual fee of $192.6 (waived for the first year), it comes with 8% cashback on grocery and dining, as well as other rewards like a promotion of S$120 welcome gift and 21% off on petrol.
Article written by Lynette Tan