6 Hidden Credit Card Fees in Singapore You Should Be Aware Of
Get the Best Credit Cards in Singapore
{"applyCallToAction":"Learn More","defaultSelectedItem":"","description":"","formType":"credit-cards","title":"Get the Best Credit Cards in Singapore","options":[{"label":"Rewards","url":"https:\/\/www.valuechampion.sg\/best-rewards-credit-cards","value":"rewards"},{"label":"Cashback","url":"https:\/\/www.valuechampion.sg\/best-cashback-credit-cards","value":"cashback"},{"label":"Miles","url":"https:\/\/www.valuechampion.sg\/best-travel-credit-cards","value":"miles"},{"label":"Promotions","url":"https:\/\/www.valuechampion.sg\/best-credit-cards-promotion-and-bonus","value":"promotions"},{"label":"No Annual Fee","url":"https:\/\/www.valuechampion.sg\/best-no-fee-credit-cards","value":"no-annual-fee"},{"label":"Petrol","url":"https:\/\/www.valuechampion.sg\/best-petrol-credit-cards","value":"petrol"},{"label":"Overseas Spending","url":"https:\/\/www.valuechampion.sg\/best-credit-cards-overseas-spending","value":"overseas-spending"},{"label":"Grab Rides","url":"https:\/\/www.valuechampion.sg\/best-credit-cards-grab-rides","value":"grab-rides"},{"label":"Shopping","url":"https:\/\/www.valuechampion.sg\/best-shopping-credit-cards","value":"shopping"},{"label":"EZ-Link","url":"https:\/\/www.valuechampion.sg\/best-ez-reload-credit-cards","value":"ez-link"},{"label":"Student","url":"https:\/\/www.valuechampion.sg\/best-student-credit-cards","value":"student"}]}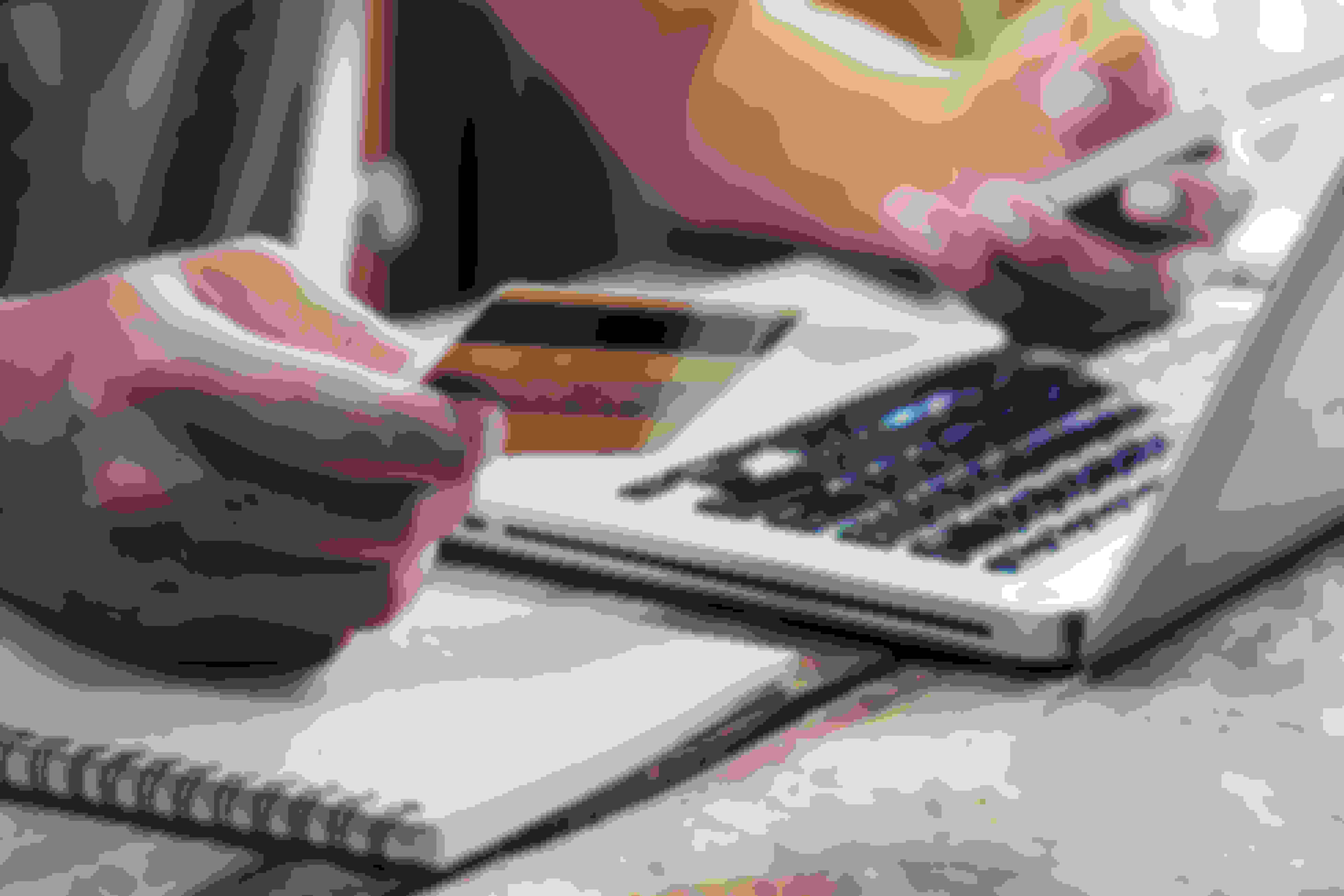 Credit cards are no doubt one of the most convenient forms of payment methods available. It essentially grants you a 30-day interest-free credit to purchase anything up to your credit limit, and you only need to pay the bill at the end of the month. But we also know that nothing in life is for free, so what's the catch when we use credit cards?
The fact is banks are taking a bet by issuing credit cards. They earn certain fees along the way when you use the cards – some of them absorbed by merchants, others paid by you without you being quite aware of it. So here's a comprehensive list of credit card fees you should be aware of before you whip out your card the next time.
Interest On Purchase
Beyond the monthly credit card cycle, you would need to pay an interest rate on your credit card balance. That's fair, given that the bank is actually lending you the money first before you pay for it. But credit cards aren't actually the cheapest way to get a "loan" - they charge users between 26 to 28 percent interest per annum.
What's scary is that the interest charges are levied on a daily basis and compounded. Interest will usually be charged on the outstanding balance from the statement date and on any new amounts charged to your credit card. Assuming that you have an outstanding balance of S$1,000 on your credit card statement and you only pay the minimum sum of S$50 at 5% (minimum payment = 5% X $1,000 = S$50).
If you do not charge anything new on your credit card during the month, the estimated interest charges = 2% X $1,000 = S$20. The minimum payment will be used to pay the interest charge first, which means that after deducting $20 to pay down the interest, S$30 is left to pay down the outstanding balance. Even if you do not charge any more new amount to your credit card and you continue to service just the minimum payment each month, it would take more than 2 years to pay off your credit card debt of $1,000, plus $290 worth of interest charges.
The best way to ensure that you are not charged these hefty interest rates is to simply pay your bill on time. Now, those with multiple credit cards from different banks will know that each bank has their own monthly due date, so what you can do is to either set them up to be automatically paid by Giro, or simply charge them all to one single credit card so that you only need to take care of one bill.
Minimum Monthly Repayment
Most credit cards require the card user to pay a minimum of 3 to 5 percent of the total balance or S$50, whichever is higher. A 3 percent interest will be levied on the total balance of any overdue amount.
Late Payment Charges
Depending on the bank, this charge is usually between S$60 to S$80 if minimum payment is not received by the payment due date.
Cash Advance Fees
Did you know that you can withdraw cash from the ATM? Obviously, if you have got your bank card, it's best to use that instead. But if you are overseas and need cash, you can actually use your credit card to get cash from the ATM through a cash advance, not without expensive charges though. Cash advance on credit cards can be extremely expensive, with interest rates going up to 30% in some cases.
You will be charged with a 6 percent rate on the amount withdrawn per transaction, or a minimum of S$15. Other than that, there will also be an interest rate charge of around 28 percent per annum, subject to compounding if the charges are not repaid in full on the amount withdrawn. This will again, be chargeable on a daily basis from the date of withdrawal until receipt of full payment.
Overseas Transaction Fees
More and more people are shopping online and many credit cardholders reach for their cards conveniently to pay for their online purchases. But do you know that there are a number of fees associated with these purchases if you are buying from an overseas website? Similar fees apply when you use your card to pay for purchases when you are overseas.
There are two types of fees that are charged when you shop overseas:
Foreign transaction fee
Dynamic currency conversion fee
When your purchases are made in a foreign currency, they will be first converted to US dollars and then to Singapore dollars. This will incur a 1 percent charge by the card association and a bank administrative fee of around 1.5 to 2 percent of the foreign transaction amount. You can read more in our guide on foreign transaction fee for credit cards in Singapore.
So for instance, if you bought a dress online for US$100 and assuming an exchange rate of S$1.40, you will be charged S$140+(S$140 x 3%) = S$144.20.
Dynamic currency conversion is a common service that online merchants or foreign websites use. As long as the settlement is in a foreign country, depending on the currency cardholders opt to pay with, you will be charged either the dynamic currency conversion or foreign exchange rate.
For instance, with the US$100 dress, the price is converted to Singdollars using the merchant's exchange rate, which can sometimes be up to 8 percent higher than what a card network charges. The solution? Always say no to paying in Singapore dollars when you are overseas or shopping online! If not, there is also the CIMB Platinum Mastercard which waives its administrative fee on all foreign currency transactions and online shopping.
Annual Fees
For most credit card holders, annual fees are the least of your concerns since most banks do make public how much it card costs. In fact, it's somewhat an open secret that most credit card annual fees can be waived with just a call. So the next time you receive your card statement with the annual fees charged, try calling the bank to ask for a waiver. You never know because that call could probably save you more than a hundred dollars!