Pet Insurance
All You Need to Know About Pet Insurance in Singapore
Are you looking to adopt a pet? Worried about the unexpected vet bills that you might incur in case your pet falls ill? Read ahead to find out how enrolling in the best pet insurance plans will give you added peace of mind when you bring your fur baby home.
(Giveaway: ValueChampion is partnering up with SoyCraft to give away a its signature Cloud Pet Carrier worth S$180. You can check out ValueChampion Singapore's Facebook Post to find out more.)
Did you know that the Covid-19 pandemic brought about an increase in the number of pet-owning households? People felt lonely due to isolation and work-from-home arrangements. Hence, many adopted pets for companionship and emotional support. In fact, research has shown that pets helped improve mental health during the Covid-19 pandemic.
For most pet owners, we embrace our furry companions as family members. Some costs come with raising a pet. From pet food to pet treats and chews, these costs quickly add up to one's monthly expenses. Unfortunately, we also incur veterinary expenses if our fur babies fall sick. These unexpected vet bills can cause a financial burden on your family. Hence, you should guard against the cost of unforeseen vet bills with pet insurance for your precious dogs and cats in Singapore. But what is pet insurance all about? Read ahead to find out more.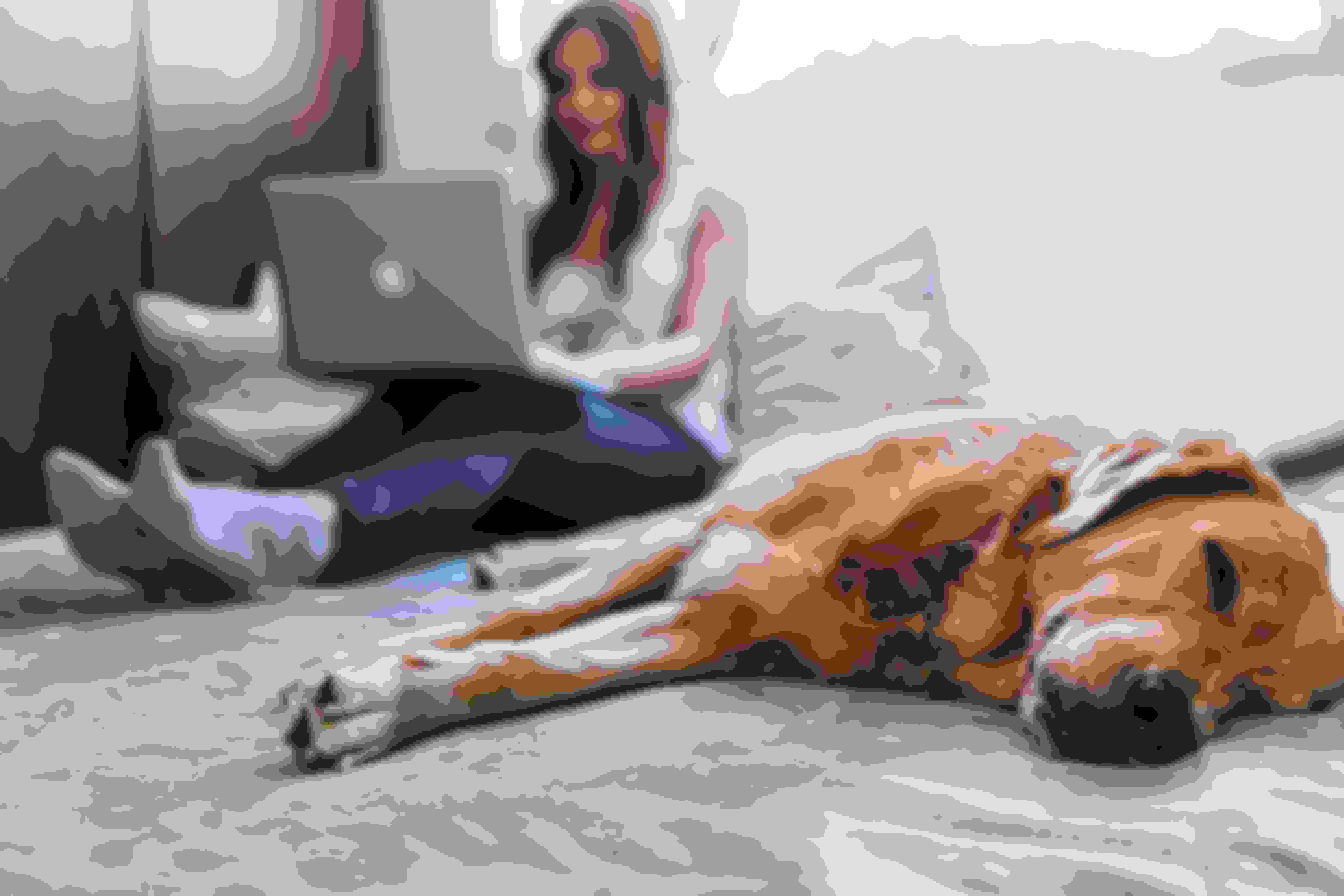 What is Pet Insurance?
Simply put, pet insurance is similar to human health insurance. Pet insurance is an insurance policy that helps to reduce the overall cost of unexpected, hefty veterinary bills. It acts as a financial safety net for pet owners as it covers veterinary expenses either entirely or in part. There is usually an out-of-pocket deductible payment that you have to pay before the policy begins its coverage. After deductibles, most pet insurance policies reimburse up to 80% of costs.
You should compare and analyse different pet insurance plans, as cost and coverage are highly dependent on a myriad of factors.
What Does Pet Insurance Typically Cover?
In Singapore, pet insurance coverage ranges by insurance provider and plan. Usually, most pet insurance policies will cover:
Physical accidents (E.g. Poisoning, Cuts, Fractures)
Surgical treatment
Non-surgical treatments
Cancer treatments
Post-surgery treatment and care
Chemotherapy
Vaccinations
Spay/neuter operations
Third-party liability
Theft (If your dog goes missing due to theft)
Why Should You Buy Pet Insurance in Singapore?
1. To Have Added Peace of Mind
In Singapore, emergency surgery for your pet can set you back a few thousand dollars. These sudden and unexpected costs can cause financial stress on pet owners. However, with pet insurance, owners will be relieved of financial stress. You can also focus on finding the best care for your pet and ensure that it recovers quickly. Moreover, you do not want to be in a situation where you might have to euthanise your pet because you cannot afford the vet bills.
2. Making Claims Are Quick and Easy
Are you worried about the hassle you'll have to go through should you need to make a claim? Fret not, as it is a simple process. Typically, you can make a claim in three simple steps.
Firstly, when you visit the vet, you pay them directly.
Secondly, you need to complete a pet insurance claim form.
Thirdly, you submit the completed form with the relevant supporting documents to the insurer for reimbursement.
With the advancement of technology, you can easily make your claim online through an app or a portal. Best of all, if there is a pre-approval agreement between your insurer and veterinarian, lodging a claim and reimbursement would be an even quicker process.
3. You Can Pick Your Own Veterinarian
When your pet falls ill, surely you would want to find the greatest care for them. Quality care is essential to nurture your pet back to pristine health. For pet insurance, you can pick the veterinary clinic that you are comfortable with to provide the best treatment for your pet. After treatment, all you need to do is make a claim with your insurance company.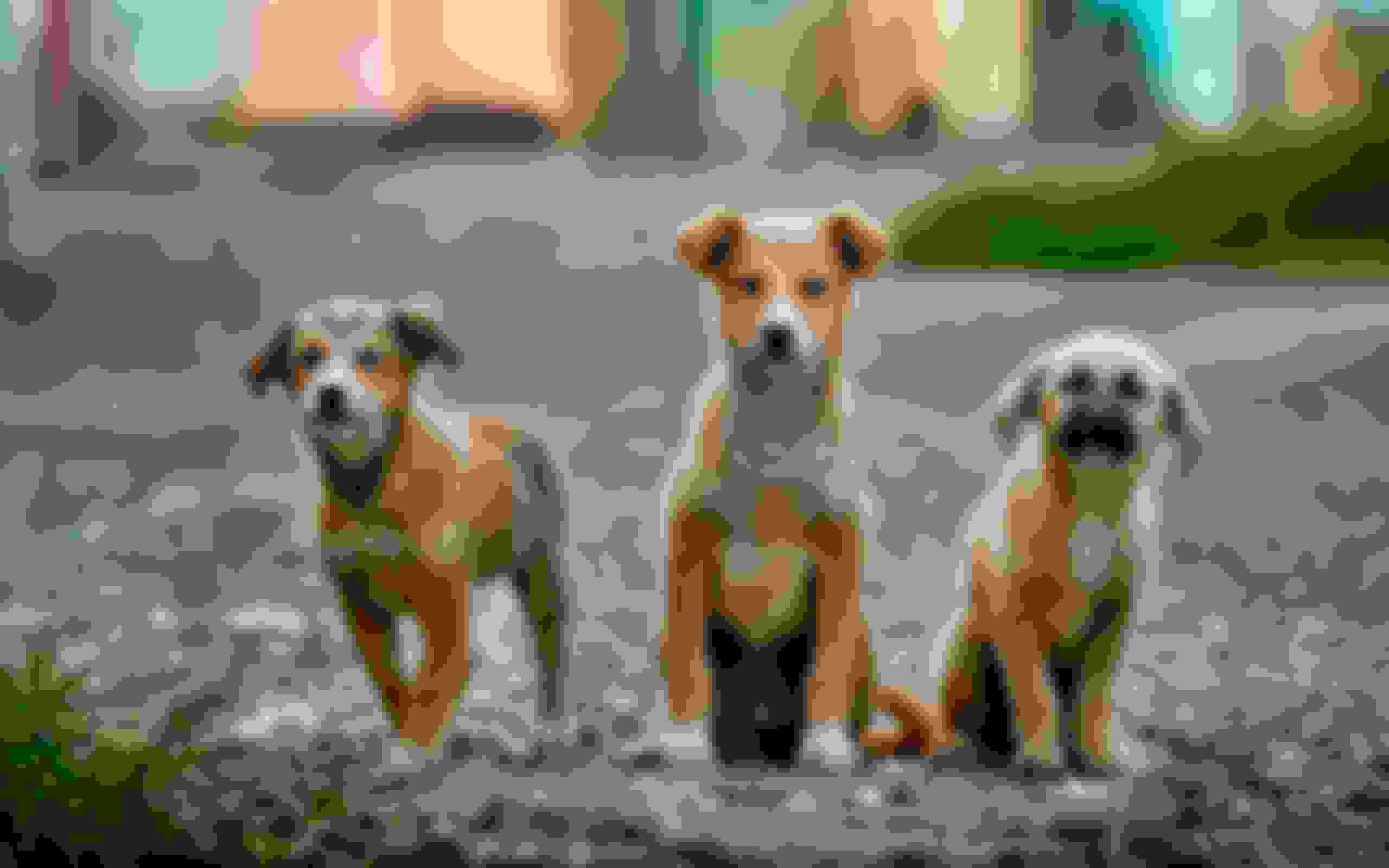 Drawbacks of Pet Insurance in Singapore
1. You Need to Buy Pet Insurance When Your Pet Is Young
Some pet insurers will not insure your pet if your pet has passed a certain age. For most insurers, the age limit for new policies is ten years old. Hence, you should enrol in pet insurance for your pet when it is still young. The best time to buy pet insurance is within your pet's first year of its life. Purchasing insurance early also guarantees lower monthly premiums. After your pet crosses a certain age, you will have significantly fewer policies to select. Moreover, these policies are normally more expensive and do not cover pre-existing conditions.
2. Your Claim Might Be Denied
Unfortunately, there might be instances where your claim gets rejected. It could be due to terms and conditions that your claim does not meet. To avoid such frustrating situations, you should carefully go through the terms and conditions of any policy before purchasing one. Clarifying doubts with your insurer when you buy a new insurance policy for your dog or cat in Singapore will also help prevent such situations from arising.
Are There Any Dog and Cat Breeds That Are Not Insurable?
If you didn't know, pet insurance only covers dogs and cats in Singapore. However, not all dog breeds are insurable, regardless of how well-behaved they are. These breeds are:
Mastiffs
Bull Terrier
Staffordshire Bull Terrier
Pit Bull
American Pit Bull
Argentina Dog
Canary Dog
American Bulldog
Wolfdogs
Doberman Pinscher
Rottweiler
German Shepherd & related breeds (e.g. Belgian Shepherd)
Mixed Dogs of Aforementioned Breeds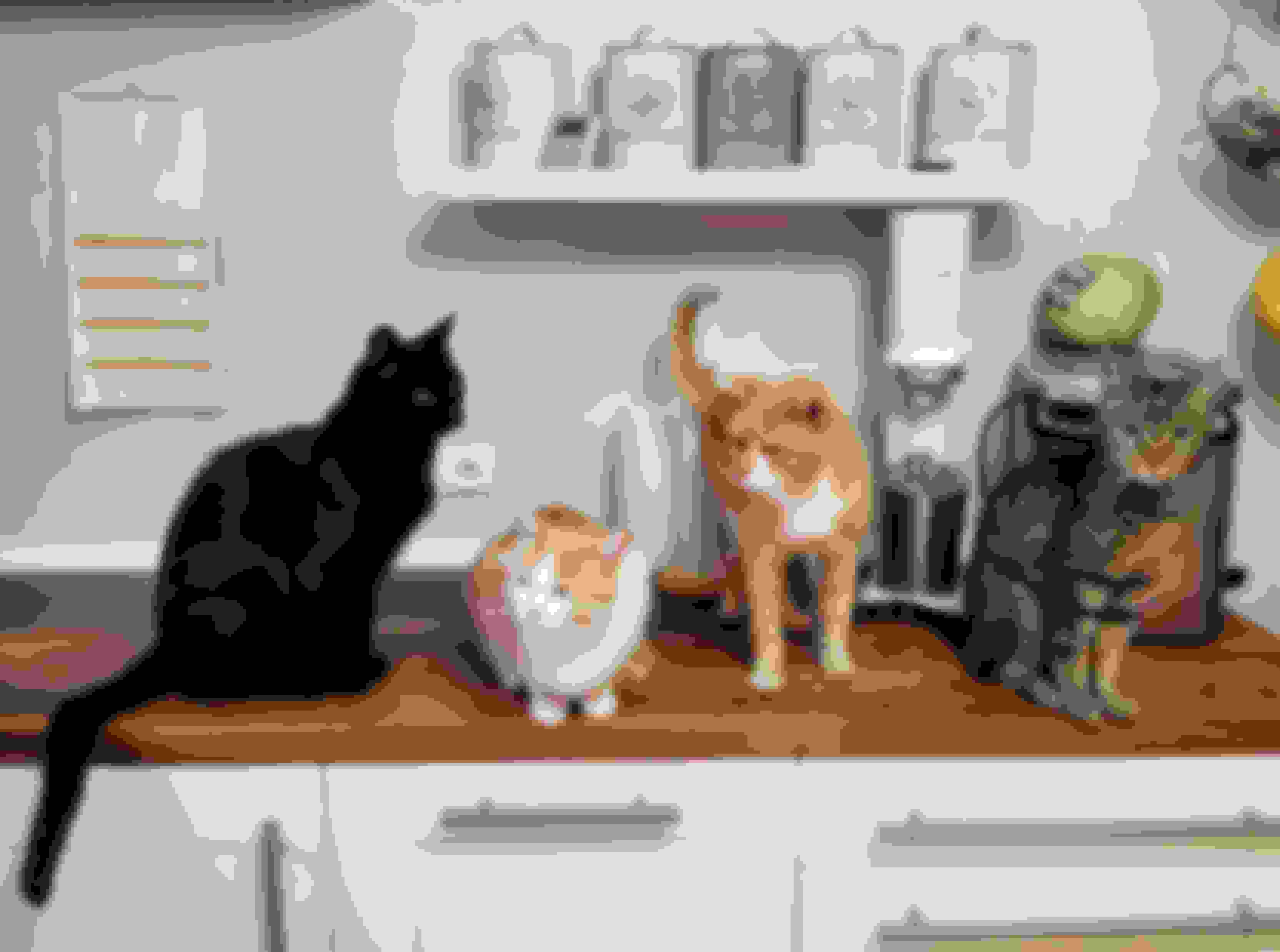 How to Determine if Pet Insurance Is for You
Unsure if pet insurance is right for you? To help in your decision-making process, we suggest that you:
Consult your veterinarian. Ask your vet if there are any ailments your pet might develop later on in life. Do ask about the cost of these treatments too.
Take out insurance early. As much as possible, try not to wait till your pet has developed pre-existing conditions before purchasing pet insurance for them.
Compare quotes from different pet insurers. Comparing quotes will help you eliminate plans that do not cover your pet's needs. For example, some insurers require you to microchip your dog.
Read policy wordings carefully. Have an adequate understanding of the benefits and exclusions you might be responsible for when enrolling in pet insurance.
Consider what you can afford to pay. It might be tempting to go for the cheapest option, but it might not be adequate for your pet.
Best Pet Insurance To Consider in Singapore
1. Liberty Pet Insurance
Promo: Use "ValueChampion5" at checkout for 5% off and 3% cashback
Consider this if
you are willing to spend extra for a comprehensive pet insurance plan.
| | Standard Plan | Enhanced Plan | Superior Plan |
| --- | --- | --- | --- |
| Annual Premium | S$350 | S$450 | S$750 |
| Injury Deductible | S$50 | S$50 | S$50 |
| Liability Deductible | S$500 | S$500 | S$500 |
| Non-Surgical Illness Co-Pay | 50% | 50% | 50% |
| Surgical Illness Co-Pay | 30% | 30% | 30% |
| Accidental Death | S$1,000 | S$2,000 | S$3,000 |
| Accidental Injury | S$500 | S$750 | S$3,000 |
| Theft (Cats Excluded) | S$300 | S$500 | S$1,250 |
| Illness (Non-Surgical) | S$500 | S$750 | S$3,000 |
| Illness (Surgical) | S$1,500 | S$2,000 | S$10,000 |
| 3rd party Liability | S$100,000 | S$250,000 | S$500,000 |
Pet owners without budgetary constraints may find Liberty's PetCare plans to be a good match. Though the plans are the priciest on the market, they are the only plans to offer both medical and accident coverage. Furthermore, all breeds of cats and dogs are covered, unlike some plans which may exclude certain breeds from coverage.
You can purchase this plan for pets as young as 8 weeks old (the youngest eligibility on the market), with coverage continuing until the pet turns 13 years old. In terms of coverage, all plans provide accidental death and injury, theft, surgical/non-surgical medical coverage. However, it is important to note that there is a 50% co-insurance for non-surgical medical bills and 30% co-insurance for surgical bills.

2. CIMB My Paw Pal
Promo: 15% off My Paw Pal
Consider this if
you are on a budget and want an affordable accident plan.
Benefit
Limit
Accidental Death
S$1,500
Medical Expense (Accident)
S$1,500
Cremation/Burial (Accident)
S$300
3rd Party Liability
S$250,000
Optional Coverage
Dog Theft
S$1,500 for S$32.10
Medical & Cremation Expenses (Illness)
S$3,000 for S$321
CIMB's My Paw Pal plan may be a good option for pet owners on a budget. The plan costs S$74.90 per year, which is the cheapest on the market before taking into account the current 15% off promotion. My Paw Pal covers accidental death/injury, theft, and 3rd party liability coverage for cats and dogs. One thing to note is that while the plan is affordable, it does come with a 30% co-insurance for accidental injury treatment, which is higher than any other accidental injury co-insurance responsibility.
A particularly unique feature is that you can also purchase a couple of plan extensions if you want to customise your coverage. The first extension is a combination of medical expense and cremation/burial expense coverage of up to S$3,000. The second benefit is a S$1,500 theft benefit in case your dog gets stolen. However, while the theft add-on is fairly affordable, costing S$32.10, the medical add-on costs S$321 — about as much as other plans on the market. This means that if budget shoppers are not satisfied with the benefits included in the core plan, it may be better to seek a medical pet insurance plan with another insurer.

3. AIA PawSafe
| Benefits | Limits |
| --- | --- |
| Accident Death | S$1,000 |
| Vet Fees (Accidents) | S$1,000 |
| Cremation/Burial (from Accident) | S$250 |
| Loss of Dog due to Theft | S$1,000 |
| 3rd Party Liability | S$1,000,000 |
Dog owners of common breeds looking for a cheap plan that protects against accidents and damages done to 3rd parties may find what they're looking for with AIA PawSafe. It is one of the cheapest dog insurance plans on the market, costing less than S$100 per year for both chipped and unchipped dogs. Furthermore, while CIMB's premiums technically cheaper, AIA's deductible is much lower, meaning owners will pay less overall than with CIMB for the same coverage. AIA's coverage includes accidental death and injury, dog theft and the highest 3rd party liability coverage on the market.
Unlike other pet insurance plans that focus on medical coverage, this plan may be of more use to dog owners who are looking mainly for accident expense coverage. This can make PawSafe a good choice for healthy, but potentially unruly, dogs that may be at risk for getting into accidents.
However, while this plan can be a good option for pet owners looking for liability and theft coverage, it may not be a good option for pet owners who want medical expense coverage due to PawSafe's limited benefits in that arena. Furthermore, while 3rd party liability coverage is generous, it comes with a S$1,000 deductible, which can be a hefty sum for budget-constrained consumers. Lastly, it doesn't cover cats and certain dog breeds. Owners with excluded pets can consider CIMB's My Paw Pal as a comparable alternative.

4. Aon/Income HappyTails Purrfect
Promo: Use your policy number for 1 free consultation with Zumvet
Consider this if
you want a pet insurance plan for your cat that offers good value for money.
| | HappyTails Purrfect |
| --- | --- |
| Annual Premium* | S$280.19 |
| Deductible | S$250 |
| Coinsurance | 20%-40% |
| Annual Limit | S$5,000 |
| Surgical Limit | S$3,800 |
| Chemotherapy | S$1,200 |
| Room & Board | S$380 |
| 3rd Party Liability | S$250,000 |
Premiums subject to pet age. Premiums shown for a 1-year-old domestic shorthair.
Aon's HappyTails plans provides the best value for the average dog owner who is looking for a combination of comprehensive coverage and competitive premiums. Aon's coverage expenses include chemotherapy, surgery, diagnostic testing, room and board and post-surgery follow-up treatment. Furthermore, Aon is the only pet insurer to provide lifetime coverage and cover certain hereditary and congenital conditions such as hip dysplasia, glaucoma, and Invertebral Disk Disease (IVDD). In addition to these unique benefits, the plans cost up to 60% less per year compared to similar plans on the market, making it a high value option as well. Furthermore, you can also earn up to a 15% no claims discount (NCD). Lastly, Aon's partnership with ZumVet provides even more savings as you get 1 free consultation to discuss any issue your pet may be facing or get prescribed medication that will be delivered right to your door.
There is a potential drawback however, which is that Aon does not insure very young pets. Unlike other insurers who will start insuring your pet from as young as 8 weeks, Aon requires pets to be at least 16 weeks to receive coverage. Furthermore, Aon does not provide theft coverage, so owners looking for this benefit may fare better with other pet insurers. Lastly, the co-insurance can go up to 40% depending on what age the dog is when you buy these plans, thus owners with dogs older than 6 may have to pay more out-of-pocket.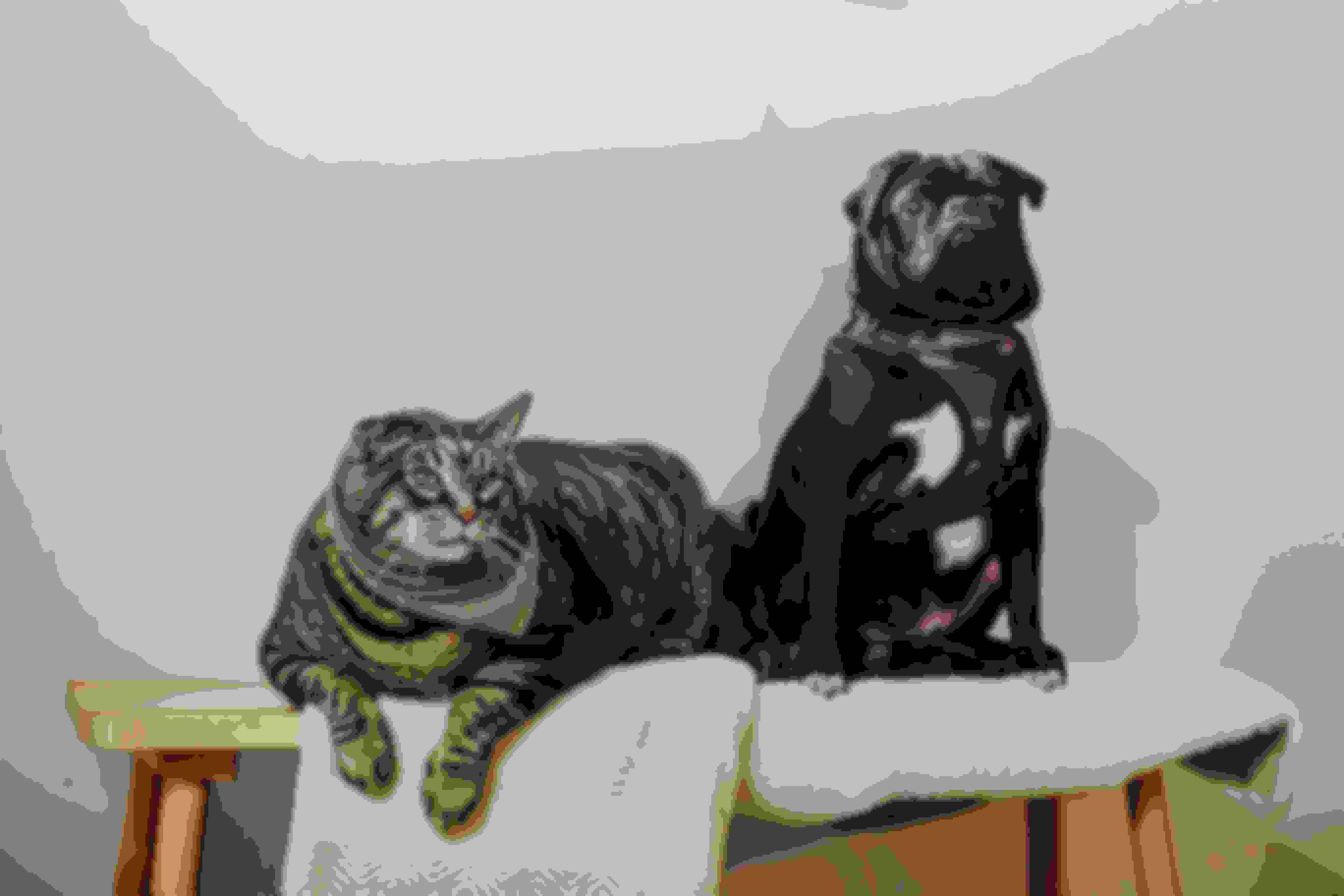 Protect Your Cherished Dogs and Cats With Pet Insurance in Singapore
Seeing your beloved pet fall ill is every paw-rent's worst nightmare. Pet insurance coverage could save the life of your pet. You do not have to worry about unanticipated vet bills with comprehensive pet insurance. Having good coverage provides an added source of financial security should your pet unexpectedly fall sick or get injured. Get a quote for the best pet insurance in Singapore today!
Giveaway Special
From 23 Mar 2022 until 6 Apr 2022, one lucky ValueChampion reader can get a chance to walk away with a Cloud Pet Carrier worth S$180. It's not only an average pet carrier but doubles up as a pupper car seat as well with D-ring hooks made to secure the bag to car and restaurant seats.
The pet carrier set comes with 1x pet carrier, 1x detachable shoulder strap (adjustable length), 1 velcro shoulder pad and 1 dust bag; perfect for bringing your beloved furbaby out for a sunny day out.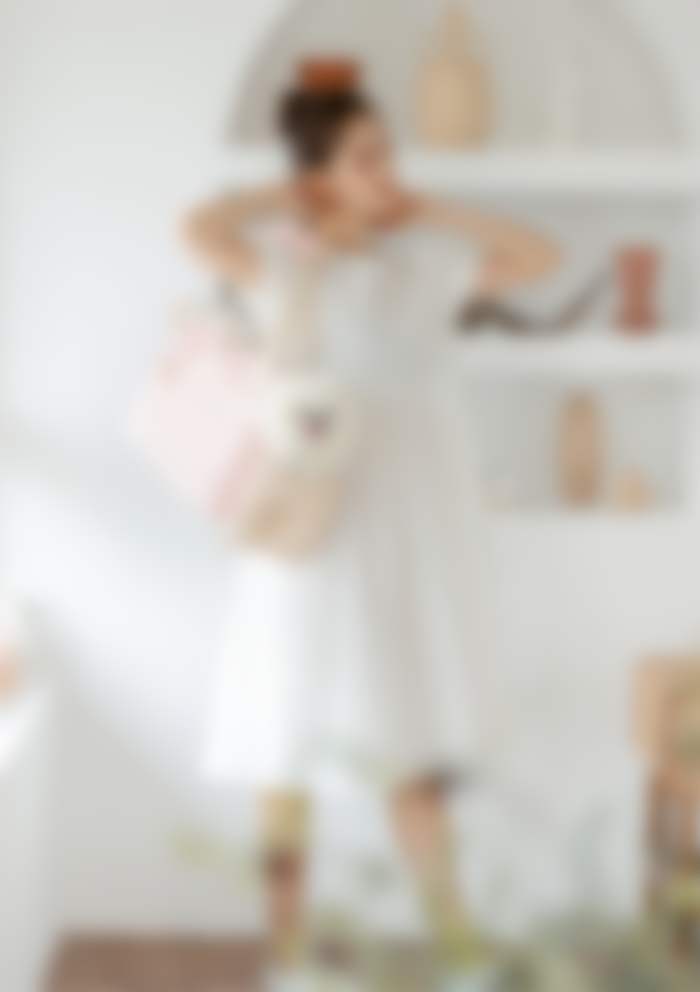 It can carry a puppy up to 4.4kg (8.8 lbs) and comes in two colours -- Rusted Rose or Frosted Blossom. You can find out more details about the carrier here.
To qualify for the giveaway, simply like and share ValueChampion's Facebook Post, and follow SoyCraft Facebook Page and ValueChampion Singapore's Facebook Page