Credit Cards
Are Online Grocery Delivery Services Actually Cost Effective?
During the Covid-19 circuit breaker, consumers are urged to remain in their homes unless absolutely necessary. This makes grocery delivery services quite helpful. Are these services worth the cost?
Online grocery shopping has become increasingly popular over the years due to the convenience and hassle-free delivery services that come along with it. Amid the coronavirus pandemic, even more people are choosing to buy their groceries online, in order to heed the government's advice to stay home and avoid crowds. Reportedly, grocery shoppers have been buying 4 to 10 times more food staples during this outbreak. Pandemic aside, there are significant advantages to shopping online. For families, online grocery shopping can free up time spent on visiting the supermarket. For individuals, especially those who do not own a vehicle, delivery services allow them to purchase without the restrictions of weight or transportation.
However, many still wonder if the convenience is worth the while, after all, there are delivery costs and possibilities of missing out on good deals in the stores. In this article, we will explore the viability of adopting online grocery shopping and whether we stand to benefit from this growing trend.
Convenience Even for Those with an Average Grocery Bill
Many online grocery stores offer free delivery with reasonable minimum purchase amounts. The minimum order can be as low as S$40, and considering that most families spend around S$350 to S$475 per month on groceries, many shoppers can easily meet such minimum order requirements.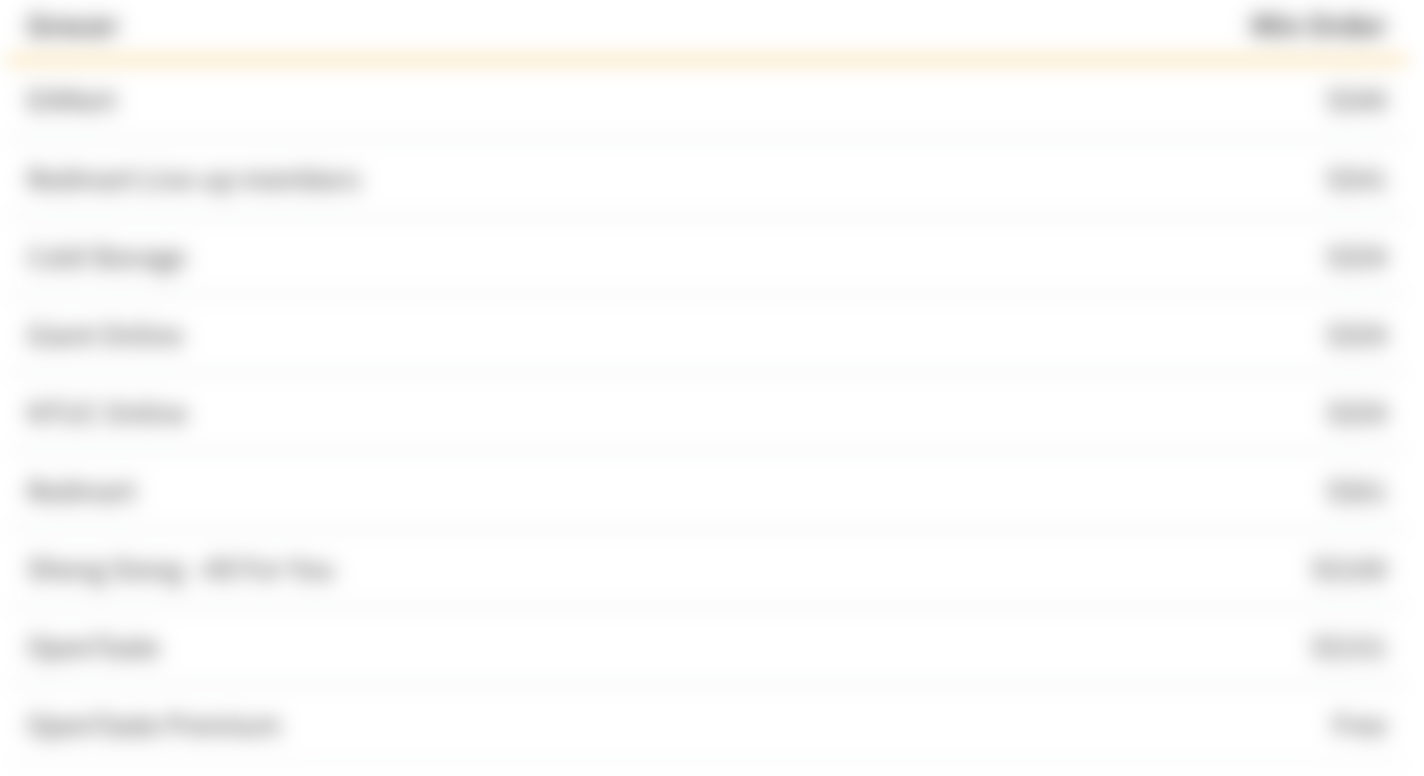 A Viable Option for Busy Individuals
Even for individuals who incur smaller grocery bills, online grocery shopping can still be an attractive option because it provides convenience and time-saving, which are factors that busy individuals may value highly. For instance, the fees for most services typically range from S$5 to S$10 per delivery.
Value of Grocery Delivery

A rough calculation suggests that this figure is well worth the cost. If we consider that the median monthly income is S$4,563, we can estimate that the average hourly income is about S$24. We get this by multiplying the median monthly income by 12 (months in a year), dividing it by 52 (number of weeks in a year) and dividing it by 44.7 (average weekly paid hours 2019). Even if your grocery shopping takes only 30 minutes, the delivery service theoretically offers a positive return on investment.
Keep an Eye Out for Online Deals
If you're worried about missing out on in-store promotions, it's worth checking out the deals offered by online grocery shopping sites. For example, they offer bundle deals, bulk discounts and giveaways on a regular basis. For instance, Open Taste and Redmart offer bulk discounts for the purchase of heavy items and order of more than one quantity of the same item. Additionally, Cold Storage also offers weekly deals while EAMart offers a 5% rebate for a monthly minimum spend of S$150 and lifetime referral fee of 1% rebate when registered users shop at the site. The online grocery business can be very competitive, as grocers are frequently giving out exciting offers to retain their current customers and attract new ones. As an online grocery shopper, doing a bit of research will help you save.
Extra Perks with Grocery Credit Cards
The online grocery shopping experience can be even cheaper by using specific credit cards that offer exclusive deals at grocers' sites. For example, some cards offer rebates for spending on groceries of up to 3-8%. If you are among the consumers that have found themselves spending more on groceries each month, it may be worth applying for a credit card that offers an elevated rewards rate on these purchases.
Many Benefits to Online Grocery Shopping
There is no doubt that online grocery shopping is a growing trend and there are multiple benefits that online shoppers can reap as compared to conventional shopping. The convenience of being able to shop from home 24/7, the hassle-free experience of not having to look for a parking lot or lug the heavy bags home are added perks for shopping online. If well planned, online grocery shopping on the right grocer platform and with the appropriate credit card can even reward you with attractive rebates and incentives. More importantly these days, online grocery enables many of us to get a steady food supply without putting ourselves at risk.