Credit Cards
Here Are The Best Cards To Pay Income Tax With (Based on Miles Accumulation)
Paying your income tax can be a dull task, but here is how you can earn big by paying with the best air miles credit cards on the market.
One of the best ways for you to benefit from your daily expenses is through credit cards that reward you with miles every time you spend.
With income tax season right around the corner, miles credit cards would be the perfect way to earn big even when making your annual income tax payment.
The only problem, however, is that IRAS doesn't allow you to pay your income tax with your credit card – so how can you still earn miles through your income tax payment?
While IRAS restricts income tax payment methods to GIRO, internet banking, or payments made through their personalised tax portal, this doesn't mean that credit cards are completely out of the question.
There are still two main ways for credit card payments:
Make a direct income tax payment through the CardUp platform
Make an indirect tax payment through your bank's tax facility. In this case, your payment amount will be credited to your bank account, after which it is your responsibility to arrange for payment directly to IRAS.
We will look at both of these methods in-depth below.
Income Tax Payments with CardUp
There are some payments – such as your rent, insurance, and tax payments – that traditionally cannot be paid with your credit card. CardUp is a highly secure payment platform that transforms your payment experience by allowing you to now make these big payments with your credit card.
For expenses as essential as your income tax payment, using CardUp is a clever and convenient way to earn huge miles with just a few clicks.
How CardUp Works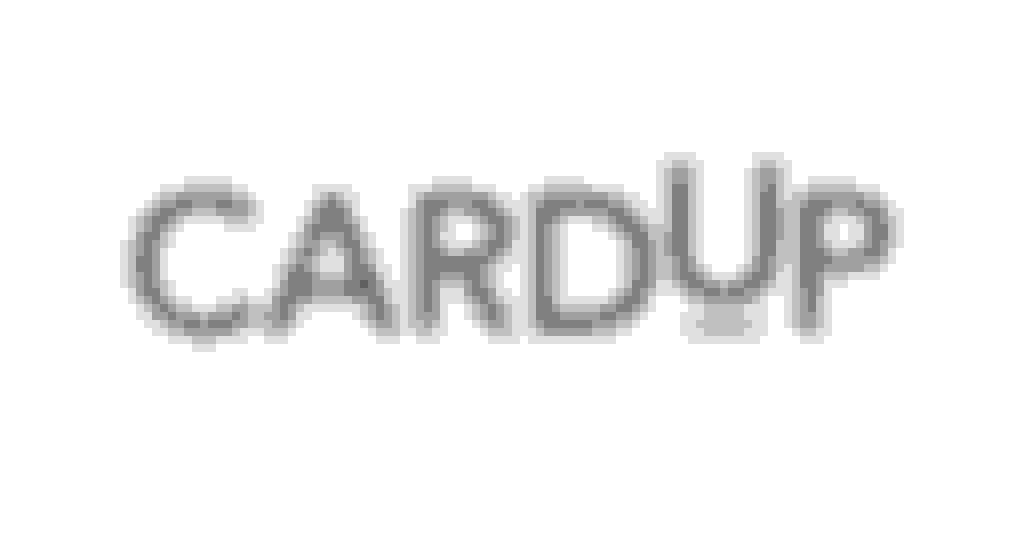 In order to make your income tax payment through CardUp, you need to begin by signing up for an account on their website.
You will then need to schedule your payment by selecting your payment type and the recipient, before inputting payment details such as your card information and payment amount.
Customers are also required to upload an up-to-date copy of their Statement of Account that clearly shows their: Full name NRIC Outstanding balance Date of outstanding balance
With CardUp, you can choose to either split your tax payment into monthly installments or pay them through one annual payment.
While other payment methods that allow you to split your payments into monthly installments (like GIRO) do not offer you rewards for your payment, CardUp lets you enjoy spreading out your income tax payments while at the same time enjoying the benefits that come with using your credit card.
Credit card payments made through CardUp also come with a standard processing fee of 2.6% (for cards issued in Singapore) or 3.3% (for cards issued outside of Singapore). But do take note that CardUp always offers promotional prices that can drastically improve these fees.
CardUp Promotions:
Currently, CardUp offers a promotional service fee of 2.25% (U.P. 2.6%) on all personal payments until 31 December 2022. This promotion is applicable to Visa, Mastercard, and China UnionPay cards.
ValueChampion Exclusive Promo Codes:
ValueChampion has also partnered with CardUp to offer an exclusive promotion that gives you S$30 off your first CardUp scheduled payment with the promo code VALUECHAMP. For Mastercard or China Unionpay Cardholders, you can use this for your income tax payment.
For Visa Cardholders, however, you can access a special rate 1.75% fees for income tax payment with the promo code VCTAX22. This promotion is available until 31 Aug 2022 and cannot be used concurrently with the earlier mentioned S$30 off promotion.
Best Miles Credit Cards for CardUp
While the miles rewards rates offered by each card is undoubtedly one of the main factors to consider when choosing your miles credit card, it is also important to think about other aspects such as the validity period and transferability of the earned miles or the other travel benefits that come with each card.
Considering these factors, here are some of the most beneficial and popular air miles credit cards to use with CardUp:
1. UOB PRVI Miles credit card
UOB's PRVI Miles Card offers some of the highest travel rewards on the market, with 1.4 miles per S$1 local spend and 2.4 miles per S$1 overseas spend, including online shopping websites. Although the miles earned expire within 2 years from the date they were earned, there is no minimum spend or cap imposed on the rewards, making the UOB PRVI Miles one of the most rewarding miles cards out there.
While cardholders can choose from Visa, Mastercard, or American Express for this card, it's worth noting that the American Express version has the highest benefits, with up to additional 20K bonus miles and complimentary airport transfers offered to cardholders.
2. Citi PremierMiles Card
The Citi PremierMiles card offers cardholders 1.2 miles per S$1 local spend, which includes transactions made through the CardUp platform. The selling point of this card lies in how its miles never expire. They can also be redeemed at over 60 airlines worldwide, making this card one of the most flexible options in the market.
3. Maybank Visa Infinite Card
With the Maybank Visa Infinite card, cardholders can earn 1.2 miles for every S$1 spent locally. Miles earned under this card will never expire due to cardholders' complimentary enrollment into the Rewards Infinite programme/
This card's strength also lies in the range of extra travel benefits that it offers. Cardholders are entitled to complimentary two-way airport limousine transfers, complimentary use of JetQuay, as well as exclusive Priority Pass membership access to over 1,300 VIP airport lounges around the world.
Calculate Your Rewards
You can also use the CardUp rewards calculator to find out the exact service fee and miles rewards that you will earn for your unique payment amount.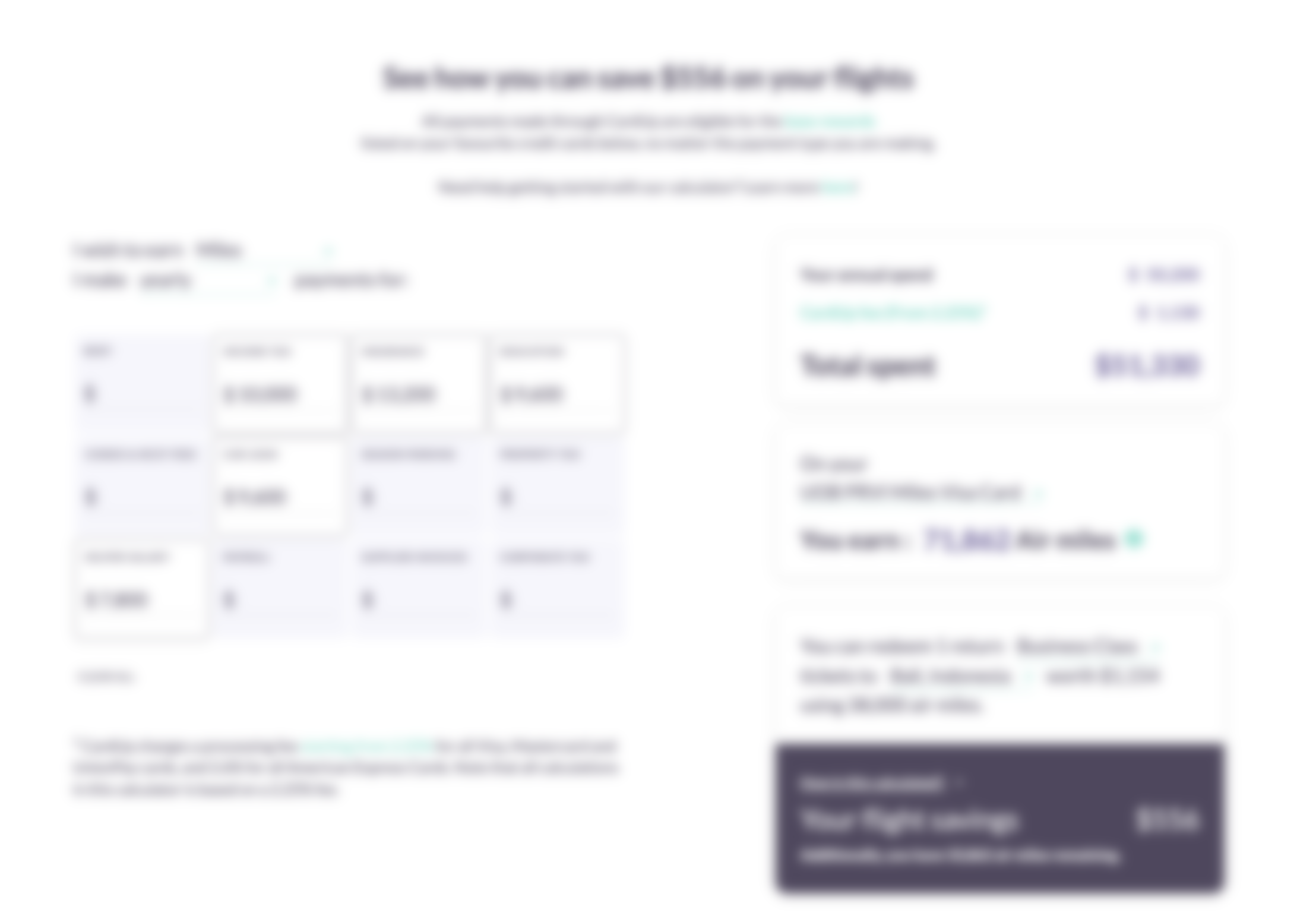 For instance, if you were to make a one-time S$10,000 income tax payment with your UOB PRVI Miles Visa Card, you would incur a 2.25% CardUp fee worth S$1,130 and earn nearly 72,000 miles.
The CardUp rewards calculator also estimates the type of trips that you could redeem with your earned miles, making it easier for you to estimate your benefits.
Income Tax Payments Through Your Bank's Tax Facilities
Another way for you to pay your income tax with your credit card is to use the tax paying facilities that your bank might offer.
However, do take note that in most cases, this payment method doesn't allow you to make a direct tax payment to IRAS.
You will need to first complete your application process by submitting relevant documents such as your Notice of Assessment (NOA), following which your credit card account will be debited for your income tax payment amount. This amount will then be credited to your bank account.
It is important to note that it is then your responsibility to arrange for another payment with IRAS to ensure that your income tax payment reaches IRAS.
You will be rewarded with air miles for the tax payment amount that has been charged to your credit card. However, do take note that all banks impose an administration fee on your transactions.
The current administration fees of banks with tax facilities are as follows:
| Bank | Admin Fee |
| --- | --- |
| HSBC | 0.7% (HSBC Revolution) or 1.5% (HSBC Visa Infinite) |
| Standard Chartered | 1.6% |
| DBS | 3.0% |
| Citibank | 2.0% |
Best Miles Credit Cards for Income Tax Payments
While some credit cards offer high air miles rewards, their relatively high service fees might lower the overall benefits of using these cards. Here are the best credit cards that balance both of these aspects to offer some of the best rewards for cardholders:
1. DBS Altitude Visa
DBS Altitude Visa offers cardholders 1.2 miles per S$1 local spend, inclusive of income tax payments made through the bank's tax facility. Cardholders are also offered additional perks such as complimentary airport transfer services and bonus miles when you spend on select hotels or airlines worldwide.
However, the special thing about DBS is its instalment plan, which allows cardholders to split up their income tax payments into monthly instalments spread over up to 24 months.
2. SCB Visa Infinite
Standard Chartered's Visa Infinite card has some of the highest miles rewards rate in the market, at 1.4 miles per S$1 spent on income tax payments for those who have spent over S$2,000 monthly. This translates to just 1.14 cents per mile. Cardholders also receive 35,000 welcome bonus miles in addition to other additional travel perks, such as free travel insurance, 6 free lounge visits annually, discounted green fees, and more.
3. HSBC Visa Infinite
HSBC has one of the cheapest admin fees at just 1.5%. Cardholders can earn 1 mile per S$1 local spend, inclusive of their income tax payments, and this reward rate can increase to 1.25 miles per S$1 local spend once cardholders spend over S$50,000 annually. This means that HSBC cardholders can earn miles for as little as 1.20 cents per mile, which is much cheaper than the actual value of these miles.
In addition to its low service fee and high miles rewards rate, HSBC also offers other travel perks like unlimited airport lounge access, complimentary limousine transfer, and expedited immigration clearance, making it an excellent choice for frequent travellers.
Conclusion
Making your annual income tax payment can be a dreary task, but choosing the right payment method can be a great way to benefit from this big, mandatory payment.
Paying with the best air miles credit card through payment platforms like CardUp is an easy and straightforward way to earn huge amounts of miles through a payment that you will be making anyway.
Looking for a more detailed list of the best cashback or air miles credit cards to use for your tax payments? Check out our comprehensive list here.
Read Also