Home Loans
Can PropTech Save You Money?
Innovative companies have disrupted industries from hospitality to finance. Is real estate next?
Across the entire economy, every company is trying to leverage technology in some way to expand their business. Therefore, technology has become an important factor in promoting efficiency and economic growth. In addition to the emergence of e-commerce and fintech companies in Singapore, there has been a recent emergence of proptech (or real estate technology) firms. One such technology-based platform, Ohmyhome, was launched to provide one-stop, do-it-yourself property services directed at buyers and sellers of HDB and private properties. Established in 2016, the platform has been offering free online property services that bypass the traditional approach of engaging property agents who typically command a 1-2% commission fee. Ohmyhome has already facilitated a total of 4,500 online and offline transactions in the past two and a half years. So, do firms like Ohmyhome offer potential savings to consumers?
The DIY PropTech Marketplace
Ohmyhome is a platform that intelligently combines the tech-savviness of modern-day buyers and sellers, and innovative digital functions to enhance their customers' transactional experience. Using features such as image classification, enhanced search capabilities, and seamless purchasing processes, the online marketplace connects homeowners directly to potential buyers for negotiation. The buyers can browse the platform (similar to shopping on the Carousell app) for their ideal home and get in touch with the homeowner via the chat function, cutting out real estate agents altogether.
Ohmyhome does not make money from the listings, as it is the business's intention to offer free services to the mass market. However, homeowners seeking more comprehensive services can take advantage of Ohmyhome additional services for an additional fee, such as an assessment of the client's financial outlook, dedicated agent services, and legal conveyancing during the sale. The platform also offers free mortgage advisory services to help clients review their financial plans before purchasing their next home. The service packages range from S$588 to S$4688. Whether you are a homeowner engaging their services to sell a home or a buyer needing assistance in documentation, Ohmyhome offers a mix of services through its team of 20 agents and 40 staff members in Singapore.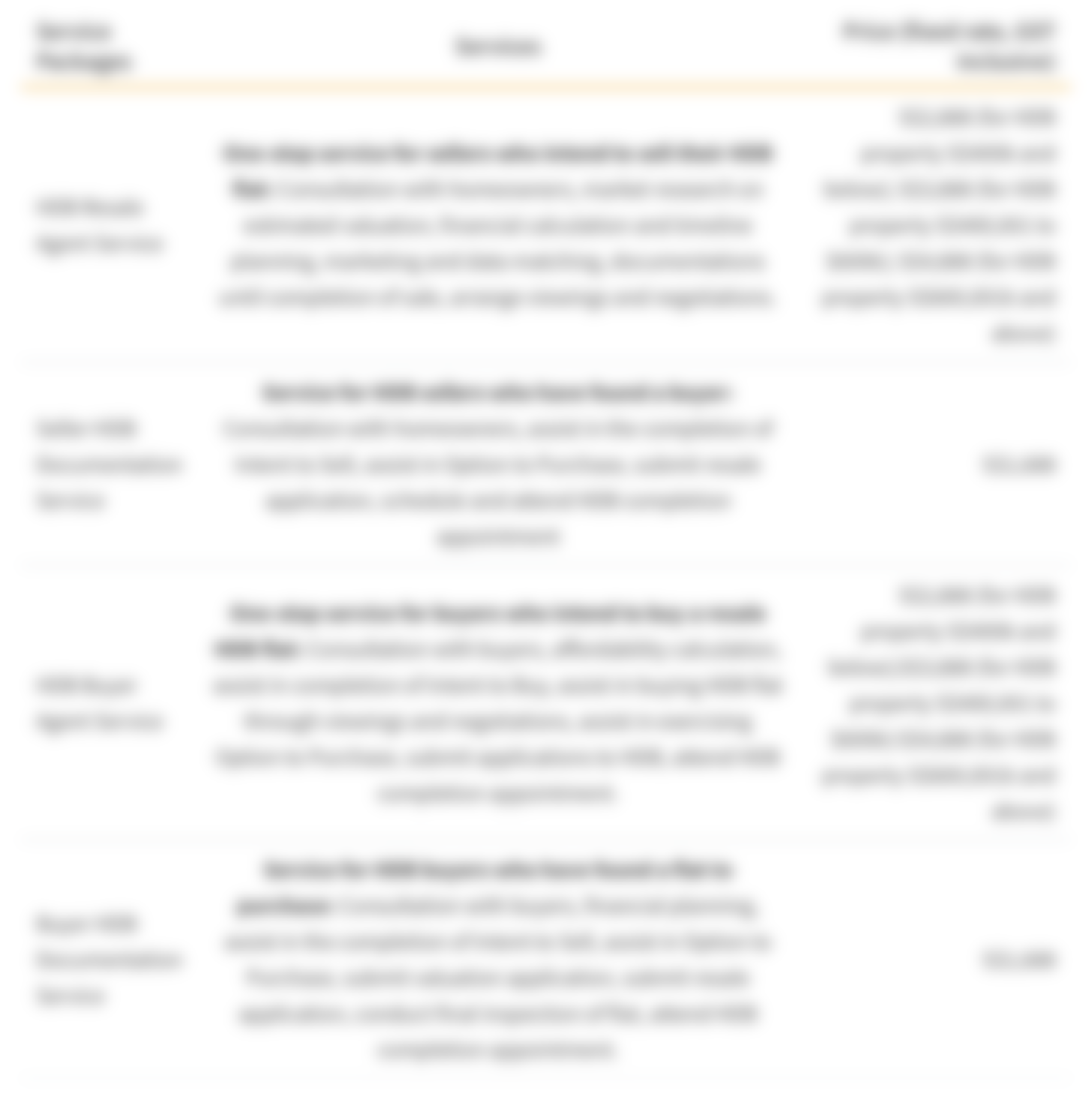 Can Ohmyhome Actually Save You Money?
At one glance, engaging with a proptech platform really seems like a cost saving avenue for any homeowner and buyer. But how much does it actually cost to use one of these platforms instead of going with a property agent?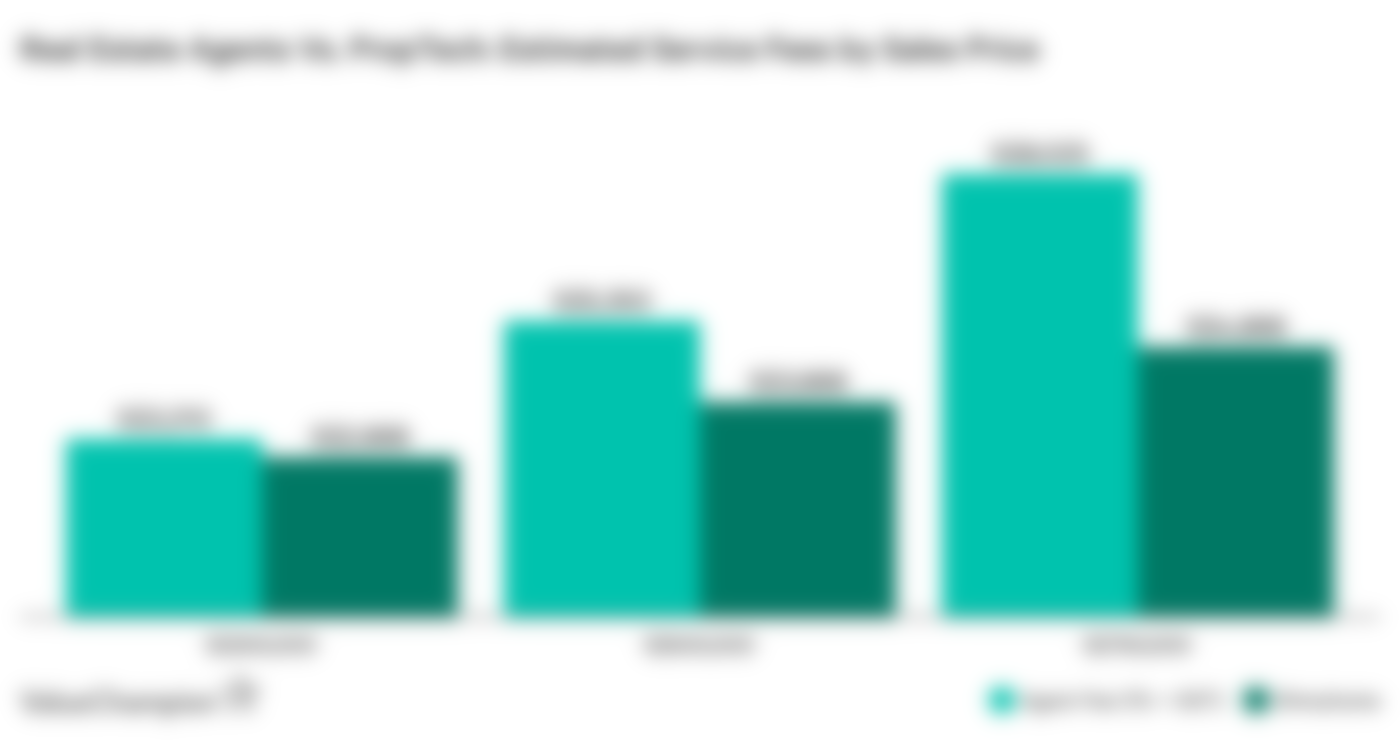 Some simple calculations suggest that proptech platforms, like Ohmyhome, can actually save homeowners and homebuyers a significant amount of money. For example, even with a conservative estimate of a 1% real estate agent fee (buyer or seller), Ohmyhome's platform is cheaper at most sale prices. Furthermore, when real estate agent's fees are even higher, which is often the case for home selling fees, Ohmyhome's platform becomes even more affordable in comparison.
Of course, we strongly recommend that consumers carefully review all of their options before signing up for either of these services. Similarly, we urge prospective homeowners to compare Best Home Mortgage Loans before purchasing a home, as the best rates can actually save you tens of thousands of dollars over the course of your mortgage. For those that already own a home, it is useful to periodically look into home loan refinancing options, as banks will often offer lower rates to those currently borrowing from their competitors. To learn more, check out ValueChampion's free guide to home loan refinancing in Singapore.
Embracing Technology for Property Transactions
Changing the traditional approach of transacting properties in Singapore will definitely require more education and time, but with the country's mandate towards building a Smart Nation, it is an inevitable change. From the comparisons in the article, it is not hard to see that using proptech service does have its merits. Not only do they provide HDB buyers and sellers with convenient choices, but they also create cost saving avenues that are beneficial to the mass market.