Credit Cards
Can the Zero-Waste Movement Save You Money?
Sometimes it can be expensive to be environmentally conscious. However, the zero-waste movement can actually save consumers money. In this article, we examine a few ways shoppers can reduce their environmental footprint without breaking the bank.
According to the World Bank, the world generates 10 times more waste than a century ago. Furthermore, waste production is expected to increase in the coming decades.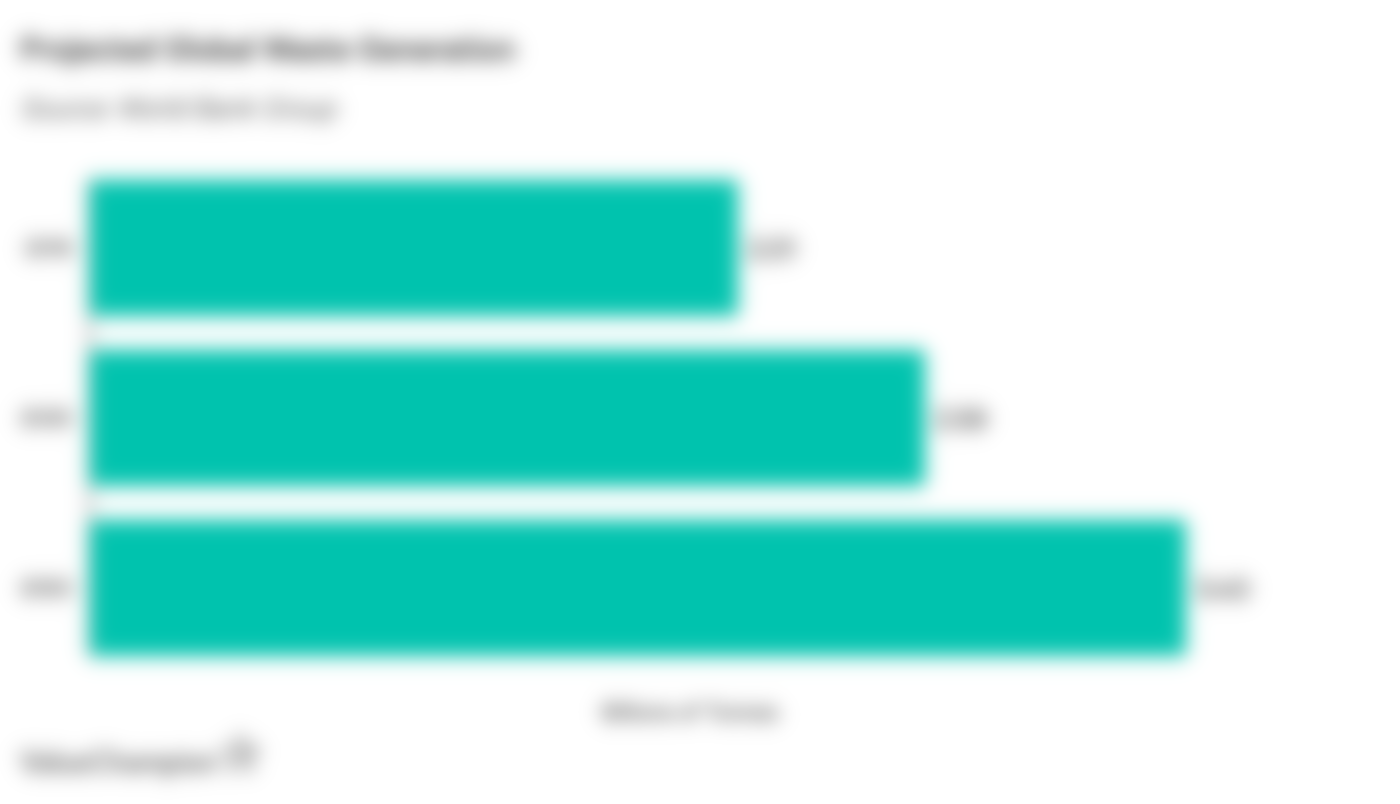 By this point, we are all familiar with the environmental benefits of recycling. However, in an effort to reduce the amount of waste generated in the first place, the "Zero-Waste Movement" has started to become a commonly understood phrase. What are the benefits of this movement and how will it affect your personal finances?
What is the Zero-Waste Movement?
The Zero-Waste Movement is the practice of eliminating one's solid waste output. While most people find it difficult to avoid generating any trash at all, it is important to understand that a little effort can really go a long way. Exercising mindfulness when making purchases, taking conscious steps to reduce waste in our daily lives and even reducing the use of plastic products are some ways of starting a zero-waste movement. Bear in mind that adopting such habits can be both environmentally friendly and financially savvy. Below are some ways that you can start participating in the Zero-Waste Movement.
Bring Your Own (BYO) Containers
An easy way to start a personal zero-waste initiative is to adopt the Bring Your Own (BYO) habit. This means bringing your own reusable bags, bottles or containers when making a purchase. Perhaps surprisingly, these BYO efforts can actually result in savings for consumers. For example, many retailers offer discounts to consumers that bring their own reusable products.
Retailers With BYO Incentives
| Retailers | Rewards | Estimated Savings |
| --- | --- | --- |
| Toastbox | BYO cup for S$0.10 discount | S$0.10 per cup |
| Common Man Coffee Roasters | BYO cup for 10% off takeaway coffee | S$0.60 per cup |
| Starbucks | Bring your own cup for S$0.50 off drinks | S$0.50 per cup |
| Coffee Bean & Tea Leaf | BYO cup for S$0.50 off drinks | S$0.50 per cup |
| SaladStop! | BYO container for extra topping | S$0.50 to S$2.00 (per topping) |
| Pastamania | BYO cup for S$0.50 off drinks | S$0.50 per cup |
| The Rabbit Hole Salad & Juice | BYO container for 2 salad toppings | S$2.00 per salad |
| Aloha Poke | BYO container for additional superfood | S$1.00 |
| Mr. Bean | BYO cup or tumbler to get S$0.10 off | S$0.10 per cup |
| Joe & Dough | BYO cup or tumbler to get S$0.10 | S$0.10 per cup |
| Café Melba | BYO cup or tumbler to get S$0.50 off takeaway coffee | S$0.50 per cup |
| The Coffee Academics | BYO cup to get S$0.30 | S$0.30 per cup |
| Jones the Grocer | BYO cup for S$0.50 off coffee / hot drinks | S$0.50 per cup |
| Cold Storage | BYO bag for 10 Tap-For-More Passion Card Points | S$0.07 |
| Market Place | BYO bag for 10 Tap-For-More Passion Card Points | S$0.07 |
| Jasons | BYO bag for 10 Tap-For-More Passion Card Points | S$0.07 |
Assuming the price of a stainless-steel tumbler about S$20 and a glass food container is S$10, we can easily recoup the money spent and probably save even more if we adopt the BYO habit.
Recycling Programs in Singapore
Many retailers are also incorporating recycling programs as part of their zero-waste initiatives. Such programs usually require customers to bring recyclable products or containers, that they would typically throw away as trash, for rewards.
Retailers Rewarding Customers for Recycling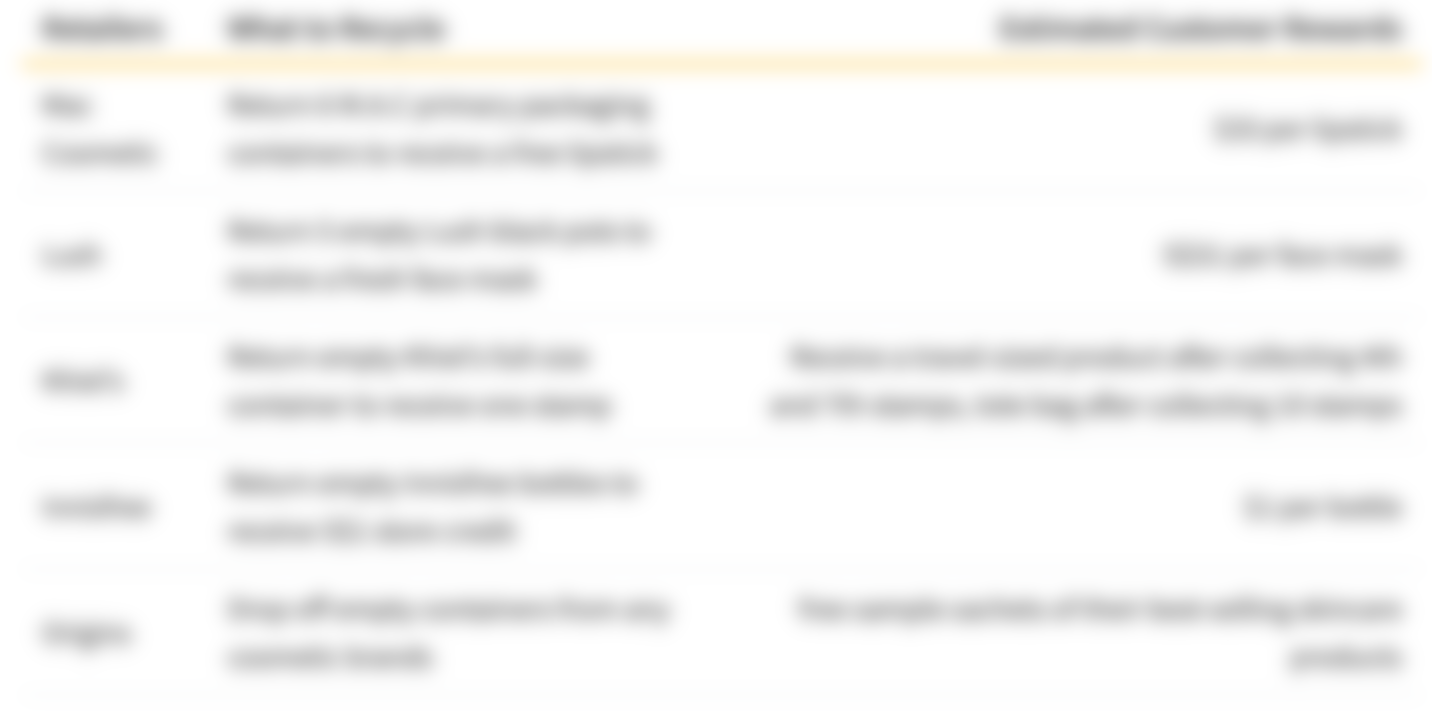 Shop Second-Hand
Buying second-hand goods is a great way of reducing waste and discouraging overproduction, which is one of the main causes of pollution. If you are willing to search through second-hand shops and even online platforms like Carousell, you will discover deals that are pretty irresistible. For example, a brand-new Lenovo GTX 1050 laptop which is retailing at S$1,499 can be found on Carousell at S$1,300, nearly S$200 difference.
Alternatively, you can often rent clothing for special events and avoid purchasing an outfit that you might only wear once or twice. These rental prices tend to be just 20-50% of the cost of purchasing the item. To save even further, we strongly recommend a credit card with in-store or online shopping rewards or cashback. For example, the best cards available allow shoppers to earn 4 miles per dollar spent. The miles that you accumulate over a year or two can come in handy when booking travel.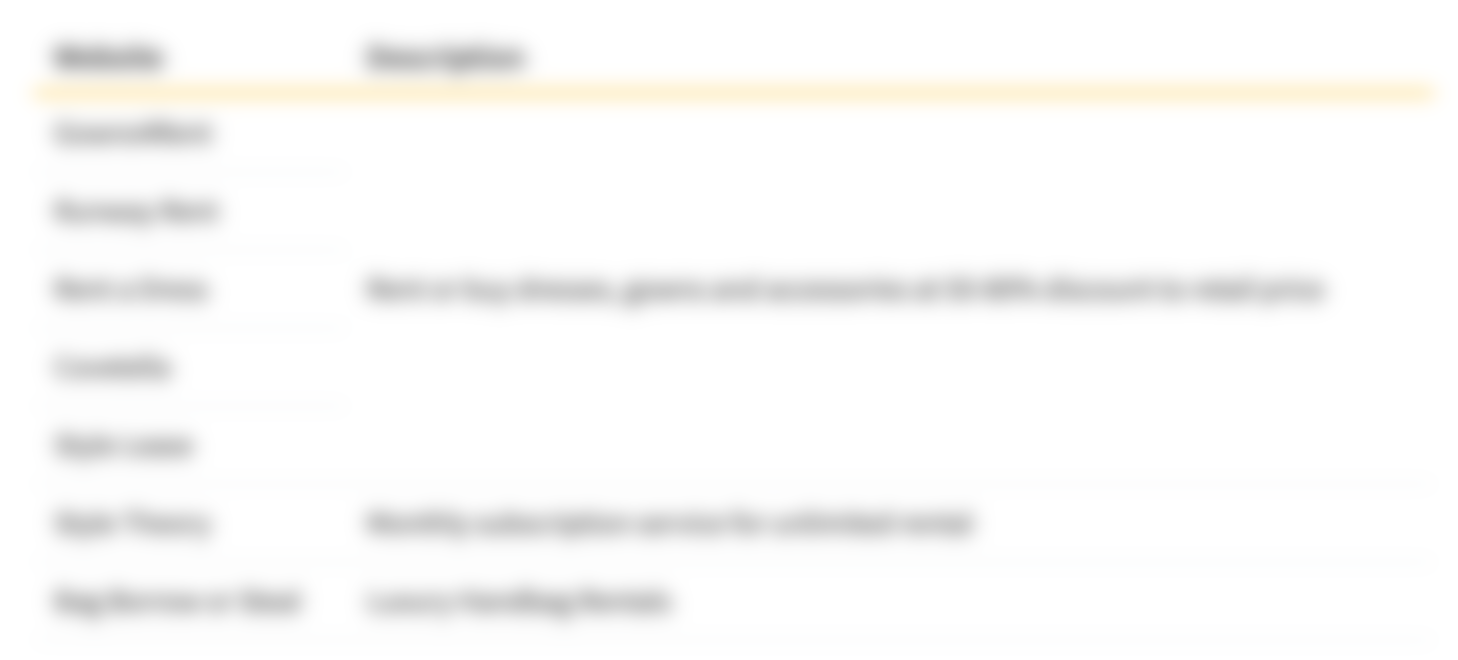 Be a Zero-Waste Saver
The main intention of adopting a zero-waste habit is to minimise pollution and create a more sustainable society in the long-run. But if we can derive more joy by participating in such efforts with added incentives and benefits, it will make the journey more rewarding and long lasting. The truth is, consumers can stand to save quite a bit of money if we make more conscious decisions. If this effort can translate to a sustainable society and great financial gains for our wallets, then participating in such retail programs is well worth the effort.