CIMB Platinum MasterCard Credit Card: Should You Apply?
No-Fee Cashback on Wine & Dine, Medical, Petrol and Travel
CIMB Platinum MasterCard Credit Card: Should You Apply?
No-Fee Cashback on Wine & Dine, Medical, Petrol and Travel
Pros
Awards cashback for global transport
Cashback for medical expenses and travel spend in foreign currency
No annual fee credit card
Cons
Doesn't award cashback on everyday essentials
No cashback on online spend
UPDATE: CIMB has ceased issuing new CIMB Platinum Mastercard Credit Cards as of 31 May 2021.
CIMB Platinum MasterCard is a stand-out option, allowing consumers to easily maximise cashback–even at relatively low spend levels–on medical, transport & petrol, dining, overseas travel, and electronics & furnishings expenditures. Each of these categories earns 10% rebate, which is quite remarkable, given few cards reward spend on health or home improvement at all. After S$800 minimum spend, cardholders have the potential to earn up to S$100/month, which is quite high as per market standards. Finally, there's no annual fee, so CIMB Platinum MasterCard can easily be paired with a flat rebate or everyday card for broader coverage.
CIMB Platinum MasterCard Features and Benefits
Annual Fee: None, Waived for 3 years
Income Requirement: S$30,000 for citizens & PRs, N/A for foreigners
Key Features:
Annual fee: free for life
10% cashback on dining, medical, transport, petrol & overseas travel
10% cashback on select electronics/furnishings vendors
Unlimited 0.2% cashback on all other spend
CIMB 0% Interest i.Pay Instalment Plan
What Makes CIMB Platinum MasterCard Stand Out
CIMB Platinum MasterCard is one of the best options on the market for medical and transport spend, especially if you're looking for a low-maintenance or supplementary card. In addition to these categories, cardholders earn a 10% rebate on global dining, travel transactions in foreign currency, and purchases with select electronics & furnishing vendors. In fact, cardholders can earn up to S$100/month, one of the highest rewards potentials on the market.
Rewards categories are also quite comprehensive, allowing CIMB Platinum MC to outshine competitors. While few credit cards reward spend on health at all, CIMB Platinum MC provides cashback on everything from doctors visits to personal care facilities. In addition, cardholders earn on transport and petrol worldwide (at market-leading rates, nonetheless). These categories do come with a few exclusions, however, that may limit earnings for consumers with certain spending habits.
Category
Eligible Transactions
Rebate Rate
Category Cap
Total Cap
Transport & Petrol
Buses, trains, private hires, taxicabs, limos, ferries, petrol kiosks (excludes EZ-Link & Transitlink)
10%
S$20
S$100/mo
Travel
In Foreign Currency Only: Airlines, hotels, travel agencies, railways (excludes cruise lines)
10%
S$20
Medical
Nursing & personal care facilities, doctors, dentists, optometrists, opticians, chiropractors (excludes government hospitals, polyclinics)
10%
S$20
Dining
Caterers, bars, lounges, clubs, fast-food outlets, eating places (excludes food delivery, ie. foodpanda, Deliveroo)
10%
S$20
Electronics, Furnishings
Select Local Vendors: Harvey Norman, Best Denki, Challenger, IKEA, Courts, Parisilk
10%
S$20
Transactions are eligible both locally and overseas, unless otherwise stipulated
CIMB Platinum MasterCard also may be limiting to those with unbalanced or higher budgets. Each of its 5 spend categories' rewards are individually capped at just S$20/month, which is quite low. In fact, spending just S$200 on any one area will max out that category cap. In addition, consumers who don't spend at least S$200 on each of the 5 categories won't be able to reach the S$100/month rewards potential. As a result, those with higher or more focused spend might earn more with alternative cards with less-restrictive caps.
Nonetheless, these low caps aren't detrimental to all consumers. In fact, cardholders with smaller budgets can take advantage of CIMB Platinum MC's market-leading rates and make more of their moderate-to-low category expenditures. Alternative cards may have higher caps, but offer lower rates, decreasing potential earnings per S$1 spend.
Differences in Spend by Category Budget (Dining)
| | CIMB Plat MC | Citi Cash Back | CIMB Plat MC | Citi Cash Back |
| --- | --- | --- | --- | --- |
| Spend Level | S$200 | S$200 | S$325 | S$325 |
| Rewards Rate | 10% | 8% | 10% | 8% |
| Category Cap | S$20 | S$25 | S$20 | S$25 |
| Rewards Earned | S$20 | S$16 | S$20 | S$25 |
Finally, CIMB Platinum MC can be extraordinary even if you're an irregular spender. There's no annual fee, so owning the card is both low-risk and low-maintenance. Every charge you make within the categories is essentially a 10% discount, whether it's on a restaurant bill or doctor's fee, and there's no need to worry about extra bank fees. There is an S$800 minimum spend requirement to access these rates, but given the categories, this may not be especially difficult. And, if you have a large enough budget to reach another minimum spend, you may want to consider pairing CIMB Platinum MC with a flat rebate credit card to broaden your coverage.
How Does CIMB Platinum MasterCard Rebate Program Work?
Use our quick and easy-to-read guide below to learn how you can redeem CIMB Platinum MasterCard rewards.
Every 1 dollar of cashback earned is equal to S$1
Cashback is credited to the cardholder's account monthly
Cashback is automatically forfeited and is non-transferable when an account is closed
CIMB Platinum MasterCard Rewards Exclusions
Some credit card expenditures are ineligible for cash back or rebate. We identify these exclusions in the table below.
| Exclusion Category | Description |
| --- | --- |
| Bank Fees | Interest charges, late payment charges, cash advances, quasi-cash transactions, balance and/or funds transfers to or from the Card Account, any credit card transaction that was subsequently cancelled, voided or reversed for any reason, any fees payable to the Bank (or any other third party) for transfer of any debit balance on any other credit card to a Card, any other interest/fees/charges (including without limitation, cash advance, annual or monthly fees or charges) imposed by the Bank from time to time, and any other transactions that may be prescribed by the Bank |
| Transfers & Bill Payments | Any payments for utilities (this includes but is not limited to electric, gas, heating oil, sanitary and water utility bill payments), payments done via any AXS network |
| Institutional Payments | Payments to government institutions (this includes but is not limited to government services, government related postal services, government related purchases, court costs, fines, bail and bond payments and tax payments), insurance companies, and donations or payments to non-profit organisations (this includes but is not limited to religious and charitable organizations and social services) |
| Betting or Gambling | Any gambling-related transactions |
How does CIMB Platinum MasterCard Compare Against Other Cards?
Read our comparisons of CIMB Platinum MasterCard with other cards and learn what makes each card unique in their own way. We compare and contrast each card to highlight its uniqueness to help you identify the card that you need.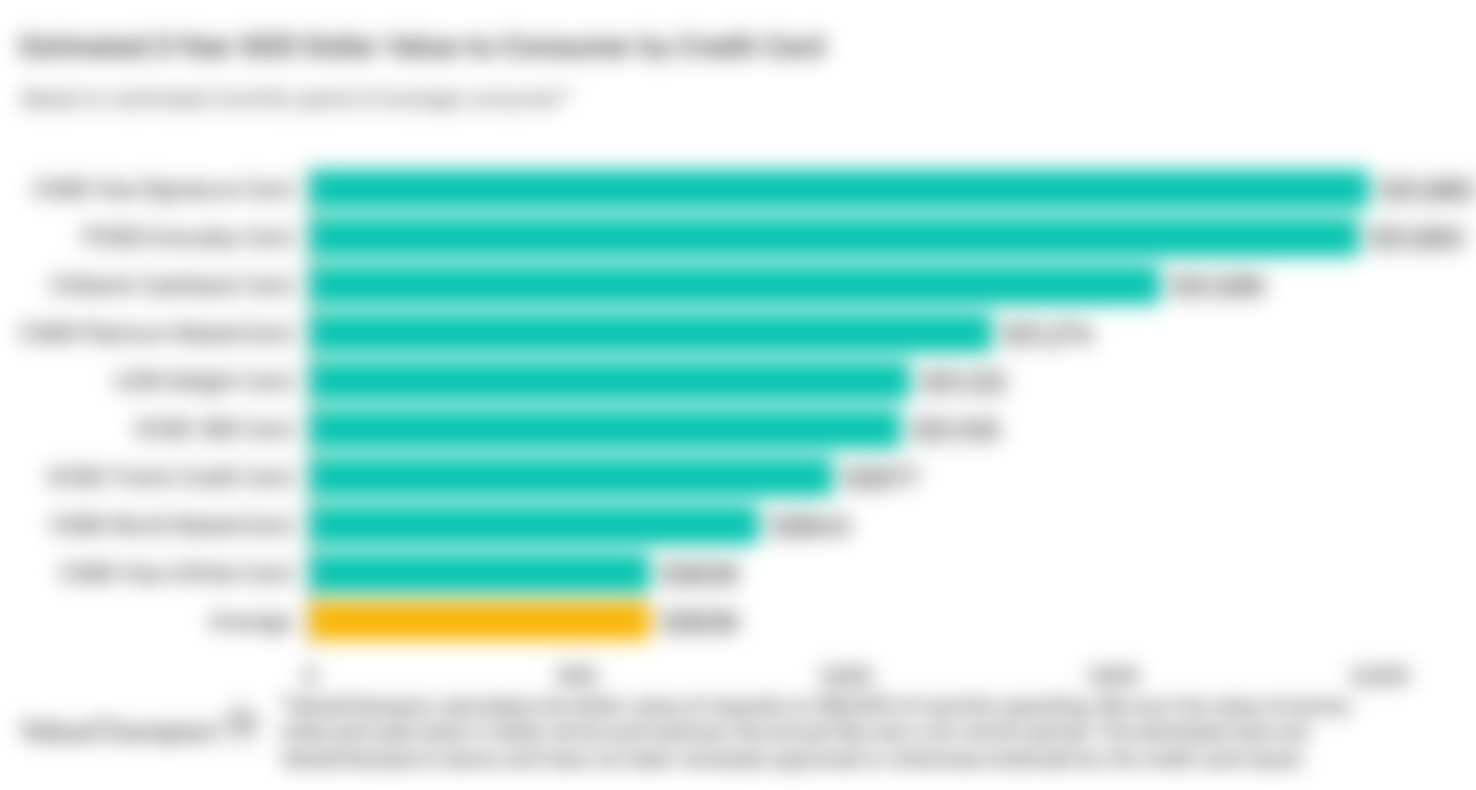 CIMB Platinum MasterCard v. CIMB Visa Signature
CIMB Visa Signature Card is a great no-fee cashback card for consumers who buy groceries and have high discretionary spend. Cardholders receive a 10% rebate on groceries, beauty, online retail shopping, pet care, and cruise lines, up to S$20/month each. This adds up to a potential S$100/month, which is quite high by market standards. However, this card isn't especially functional and benefits a very specific kind of consumer–one who has pets, goes on cruises and regularly spends on leisure. More functional consumers can earn cashback in more common categories with CIMB Platinum MasterCard.
CIMB Platinum MasterCard v. Citi Cash Back Card
Citi Cash Back Card is great for consumers seeking cashback rewards for spend on food and petrol. The average spender can unlock rates of 8% cashback on dining, groceries, and petrol after a moderate monthly minimum spend of S$888. While this qualifying spend is accessible to consumers with a monthly budget of S$2k, consumers also need to pay an annual fee of S$192.60, waived only the first year. Citi Cash Back is a great fit for average spenders looking for high cashback on essentials, but those who prefer no-fee cards and prioritize travel and health, CIMB Platinum MasterCard is a strong alternative.
CIMB Platinum MasterCard v. POSB Everyday Card
Moms and families who primarily spend on everyday essentials can maximise their cashback with POSB Everyday Card. Cardholders earn rebates of up to 10% on online food delivery, dining, groceries, utility bills, personal care, and petrol. The annual fee of S$192.60 is only waived the first year, however. Consumers who prefer a no-fee option and who spend on overseas travel might consider the CIMB Platinum MasterCard instead.
CIMB Platinum MasterCard v. CIMB Visa Infinite Card
If you are an average or above average spender who travels frequently and prefers no-fee cashback to mile rewards, CIMB Visa Infinite Card might be a fit for you. The card stands out by appealing to travellers with 2% unlimited cashback on all travel, overseas, and online foreign transactions (1% on all other retail) instead of offering miles. There's no annual fee and cardholders receive travel perks like lounge access and dining discounts. However, the minimum qualifying spend to unlock the 2% rate is a hefty S$2,000, which isn't accessible for everyone. Consumers who spend mostly on travel and can hit this monthly minimum stand to benefit a great deal from CIMB Visa Infinite. Those who travel and spend a bit less per month and also spend on dining and transport might prefer CIMB Platinum MasterCard.
CIMB Platinum MasterCard v. CIMB World MasterCard
CIMB World MasterCard is a great no-fee cashback card for individuals who enjoy golfing throughout SE Asia. Beyond discounts on green fees across 40 golf courses in 7 countries, CIMB World MasterCard also offers unlimited 1.5% cashback on general spend and 2% on dining, entertainment, recreation, automobile, petrol and duty-free purchases–all with no minimum spend requirement. Cardholders also enjoy regional dining and lifestyle privileges, plus discounted access to airport lounges worldwide. While this is a great card for golfers, frequent travellers might prefer CIMB Platinum MasterCard.
Read Also: