Citi PremierMiles Credit Card: Why Is It So Popular?
Best Miles Credit Card for Average Consumers
Citi PremierMiles Credit Card: Why Is It So Popular?
Best Miles Credit Card for Average Consumers
Pros
Frequent traveler perks
Low fees
Flexible miles redemption
Cons
Lacks luxury perks
Not suitable for occasional travel
Citi PremierMiles Card is the best travel credit card available for people who travel often – and would like a few perks – but aren't willing to pay a high fee for them. Cardholders earn a respectable rewards rate of 1.2 miles per S$1 local spend and 2 miles overseas. Unlike some competitors, miles earned never expire and can be flexibly redeemed with over 60 airlines and 8,000 hotels. Even more, cardholders enjoy 2 free airport lounge visits/year and travel insurance – plus an added bonus of 10,000 renewal miles each year (worth S$100). This easily offsets the S$194.40 fee, making Citi PremierMiles Credit Card one of the most affordable ways to earn miles and enjoy perks.
Citi PremierMiles Card Features and Benefits
Annual Fee: S$194.40, Waived for 1 year
Income Requirement: S$30,000 for citizens & PRs, S$42,000 for foreigners
Key Features:
Annual fee: S$194.40 (first year - waived)
10,000 bonus annual renewal miles (worth S$100)
2 miles/S$1 spend abroad and 1.2 miles/S$1 on local spend
Miles earned never expire
Customers can redeem miles with points or for cash
2 free lounge visits & free travel insurance
Promotions for Citi PremierMiles Card:
What Makes Citi PremierMiles Card Stand Out
Citi PremierMiles Card is an excellent miles-earning card for average spenders who enjoy travel perks, but aren't interested in spending a huge annual fee. Citi PremierMiles Credit Card works well for earning miles from daily purchases. All local spending earns 1.2 miles per S$1 spend, and overseas spend earns 2 miles, which is fairly standard. However, through promotions with travel booking sites like Agoda and Klook, Citi PremierMiles Credit cardholders can often get huge savings for their money. Citi PremierMiles cardholders also enjoy great redemption flexibility with over 60 participating airlines and 8,000 hotel properties. Also, miles never expire, unlike for many other travel cards, allowing consumers to earn and redeem trips at their own pace. In the meantime, consumers can enjoy free travel insurance and up to 2 complimentary lounge visits per year.
While Citi PremierMiles Credit Card has a lot to offer, it does charge an annual fee of S$192.6, waived only the 1st year. While there are other cards on the market allowing consumers to earn miles without paying an annual fee, Citi PremierMiles Card offers a depth and breadth of privileges not available with these no-fee options. In addition, consumers later receive another 10,000 miles when they renew their membership and pay their annual fee.
Finally, Citi PremierMiles Credit Cardholders have access to the Citi PayAll programme. Consumers can earn miles at the standard card rate for paying their taxes, rent, condominium management fees, school fees, and electricity bills, as long as they're willing to pay a 1.5–2% service fee. As this service fee is slightly higher than the rewards rate, Citi PayAll primarily offers a way to buy miles at a "discounted rate" (in other words, their redemption value is higher than their "cost"). Overall, consumers willing to spend a moderate annual fee for travel perks and the opportunity to earn miles across diversified spend would be well-served by Citi PremierMiles Card.
How Does Citi PremierMiles Card's Rewards Program Work?
Use our quick guide below to learn how you can actually redeem Citi PremierMiles Card's rewards.
Citi Miles do not expire
1 Citi Mile = 1 mile when redeemed
There is an administrative fee of S$25 per redemption
Each mile redemption must be in multiples of 2 miles (min. blocks of 500, max 100k mi/day)
Citi PremierMiles Card's Rewards Exclusions
The following credit card expenditures are ineligible for cash back or rebate.
Annual fees, interest charges, late payment charges, GST, cash advances, instalment/easy/extended/equal payment plans, preferred payment plans, balance transfers, cash advances, quasi-cash transactions (remote stored value load, money transfers, truck stop transactions), wire transfer money orders (WTMOs), foreign currency money orders, travelers cheques, debt repayment, all fees charged by Citibank or third party, miscellaneous charges imposed by Citibank (unless otherwise stated in writing by Citibank)
Funds transfers using the card as source of funds, bill payments (including via Citibank Online or via any other channel or agent); any top-ups or payment of funds to payment service providers, prepaid cards and any prepaid accounts; all transit-related transactions; any stored value card purchase/reload; utilities (electric, gas, water, sanitary); payment to merchants including (but not limited to) AXS, Banc de Binary, BUS/MRT, EZ-Link, MoneyBookers, OANDA, PayPal, SAM, Saxo Cap Markets, Skrill, SKR, SkyFX, TL-ABT, Transitlink, Youtrip
Member financial institutions (merchandise & services); securities brokers & dealers; insurance sales, underwriting and premiums/direct marketing insurance services; gambling and betting (lottery tickets, casino gambling chips, off-track betting, wagers at race tracks & more); education (schools, elementary and secondary colleges, universities, professional schools and junior colleges/schools, correspondence schools, business and secretarial schools, trade and vocational schools, any other educational services); charitable/religious organizations; political organisations; court costs including alimony & child support; fines; bail bond payments; tax payments; government services (including postal services) & intra-government purchases
Nondurable goods (not elsewhere classified); quasi-cash merchants; real estate agents & managers; cleaning, maintenance & janitorial services; automobile parking lots & garages; cigar stores and stands
How does the Citi PremierMiles Card Compare to Other Cards?
Read our comparisons of Citi PremierMiles Card with other cards and learn what makes each card unique in their own way. We compare and contrast each card to highlight its uniqueness to help you identify the card that you need. On a related note, Citi PremierMiles American Express Card is no longer available to new applications.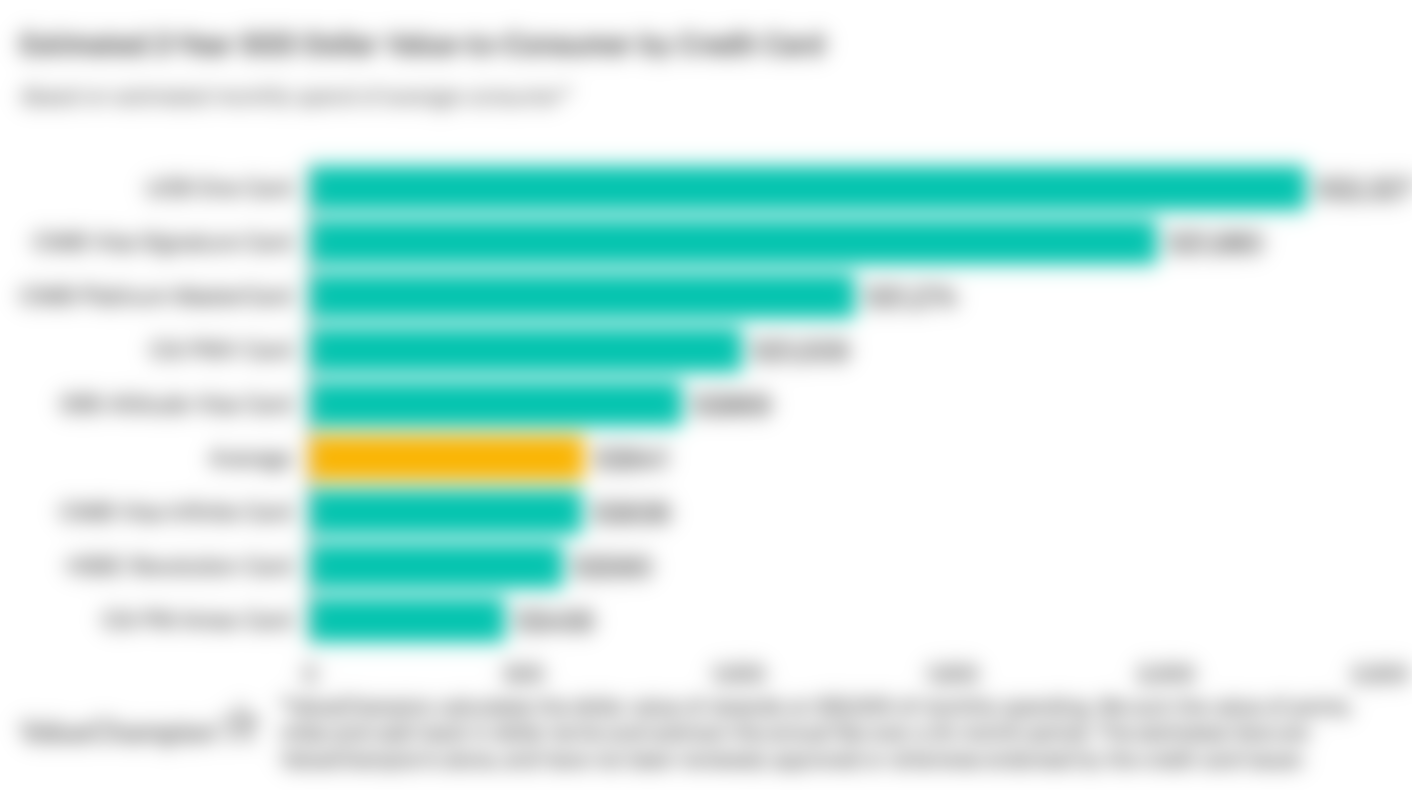 Citi PremierMiles Credit Card v. DBS Altitude Card
Consumers looking to earn miles while avoiding an annual fee might want to consider DBS Altitude Card. While DBS Altitude Card does have an annual fee of S$194.40 at face value, this fee is waived for every year wherein the consumer spends S$25,000. Coming out to about S$2,100 in spend per month, it would be fairly easy for an average spender to avoid annual fees completely with the DBS Altitude Card. The card itself comes with great benefits. Cardholders earn 1.2 miles for every S$1 local spend, 2 miles per S$1 overseas spend and 3 miles per S$1 spent on online fight and accomodation transaction. You are even able to earn up to 10 miles per S$1 spend with select parters (Expedia and Kaligo) While other travel cards only offer higher miles per spend for online bookings as part of a promotion, DBS Altitude Card offers this as part of the card's policy. In addition, miles never expire. For consumers looking to avoid an annual fee while earning miles, DBS Altitude Card is one of the best options out there. Citi PremierMiles Credit Card might be better for those who'd like a few more travel perks and are willing to pay a moderate annual fee for them.
Read Our Full Comparative Analysis

Citi PremierMiles Credit Card v. UOB PRVI Miles Amex Card
UOB PRVI Miles Amex Card is the absolute best card on the market for high-spenders looking to rapidly accrue miles. Cardholders earn a market-leading 1.4 miles per S$1 locally, 2.4 miles overseas and up to 6 miles with major hotels and airlines. Even more, promotional rates often elevate rewards in categories such as online shopping, transit and grocery spend. Perhaps UOB PRVI Miles Amex Card's best feature is its fee-waiver. While most travel cards with similar rates charge S$488+/year, UOB PRVI Miles card waives its already moderate S$256.8 fee with S$50k annual spend. This amounts to approximately S$4,167/month, which is reasonable for most high spenders. At this level, cardholders also receive a 20,000 miles renewal bonus worth S$200+.
UOB PRVI Miles Card does not come with many perks, however. While it does offer up to 8 free limo transfers per year, cardholders must spend at least S$1k overseas per quarter just to unlock this benefit. Citi PremierMiles Card may have lower rates, but it offers more accessible luxury perks. These include 2 free lounge visits/year and one of the most comprehensive free travel insurance plans on the market. Overall, UOB PRVI Miles Card is ideal for affluent travellers focused on miles accrual, while Citi PremierMiles Card is a better fit for average consumers seeking affordable luxury.
Read Our Full Comparative Analysis

Citi PremierMiles Credit Card v. American Express Singapore Airlines KrisFlyer Card
Singapore Airlines loyalists and consumers who value promotions might want to consider American Express Singapore Airlines KrisFlyer Card. This card is one of the best travel cards on the market for earning bonus miles. Consumers earn a rewards rate of 2 miles per S$1 spend on SingaporeAir online, SingaporeAir mobile app, SilkAir online and KrisShop (in-flight and online), with no cap. Overall, when considered alongside access to American Express Selects discounts and Hertz Gold Plus Rewards privileges worldwide, Amex KrisFlyer Card offers travellers access to bonuses and special rewards while they earn miles. However, Citi PremierMiles Card is a better fit for consumers seeking flexibility in miles redemption.
Citi PremierMiles Credit Card v. HSBC Revolution Card
HSBC Revolution Card is a great option for average spenders seeking an affordable miles card that rewards social behavior, even if at the expense of travel perks. Cardholders earn 2 miles for every dollar spend on local dining and entertainment as well as online purchases, including airline transactions and insurance premiums. While all other purchases are rewarded at 0.4 miles per S$1, the card itself has no minimum qualifying spend so consumers begin earning rewards immediately. The annual fee of S$160.5 is waived for two years, and then subsequently for every year wherein the consumer spends S$12,500. HSBC Revolution Card is great for medium to lower spenders who would like for their social lifestyles to be rewarded with miles, without paying an annual fee. However, if consumers spend a bit more per month and are willing to pay a moderate annual fee for travel perks, it might be worth considering Citi PremierMiles Credit Card instead.
Citi PremierMiles Credit Card v. Citi Prestige MasterCard
Affluent consumers, especially Citibank customers with Citigold status, would benefit from Citi Prestige MasterCard if they're looking for a travel card with high rates for earning miles as well as luxury perks. Cardholders must earn at least S$120,000 per year and pay a non-waivable annual fee of S$535, so this card isn't for everyone. However, higher spenders who meet these requirements receive access to exclusive travel deals and privileges that legitimize the card's price, such as unlimited complimentary access to airport lounges worldwide, free hotel and resort stays, limousine transfers, golf privileges, and more. Cardholders earn 1.3 miles per S$1 local spend, and 2 miles per S$1 overseas spend, while Citigold status members earn even higher mile rewards. For consumers that are willing to pay for luxury perks while earning miles might consider Citi Prestige MasterCard. However, consumers who are satisfied with standard perks for a moderate annual fee, and value flexibility in redeeming miles, Citi PremierMiles Credit Card could be the best miles credit card for you.
Read Also: