Fairmont Hotel Stay: The Perfect Luxury Accommodation for a Relaxing Getaway
Nestled in the heart of Singapore's busiest district, Fairmont Hotel is one of the city's most renowned luxury hotels.
Fairmont Hotel Features
Key Features:
Extensive range of 13 restaurants and bars
World-class service and amenities
Play
A wide range of award-winning food options for all within and surrounding the hotel
Convenient access to one of Singapore's largest spa
A visually aesthetic Instagram worthy hotel with a local twist
Work
Open spacious co-working space with a picturesque view of the Singapore Skyline
World-class service and amenities all at your fingertips
A luxurious change from a usual work environment
With its wide selection of lavish rooms and luxury amenities, Fairmont lives up to its 5-star title and serves as the perfect accommodation choice for diverse customers ranging from international business travellers to local guests.
What makes the Fairmont Hotel so special? And is it worth every dollar you're paying for it? Read on to find out about my experience of the hotel's service, amenities, and dining experiences.
Fairmont Hotel Prices: Above-Average Rates For Weekend Stays
Fairmont Hotel boasts a vast collection of different room types, starting from Fairmont Rooms that are priced at just over SGD200 to the Presidential Suite that costs nearly SGD3,000. They also have a selection of Gold Rooms and Suites, which come with special benefits such as access to the hotel's Gold Lounge.
Despite its standing as a luxury hotel, I found that Fairmont's lower-tier rooms are also highly affordable options for middle-class guests looking to splurge on a weekend getaway. With over 770 rooms, there is an option for almost everyone.
Room Type
Rates per Night
Features
Fairmont King / DBL DBL
From $237

45 sqm/484 sqf
1 king bed OR 2 double beds
1 private balcony
[GOLD ver.] Access to Fairmont Gold Lounge

Deluxe King / DBL DBL
From $251

45 sqm/484 sqf
1 king bed OR 2 double beds
1 newly renovated private balcony
[GOLD ver.] Access to Fairmont Gold Lounge

Signature King Suite
From $321

56 sqm/603 sqf
1 king bed
2 private balconies
[GOLD ver.] Access to Fairmont Gold Lounge

Ambassador Twin / King Suite
From $671

90 sqm/968 sqf
1 king bed OR 2 double beds
Newly renovated large suite
Separate lounge
2 private balconies
Access to Fairmont Gold Lounge

Governor Suite
From $1,071

135 sqm/1453 sqf
1 king bed
Newly renovated large suite
Separate lounge and dining
3 private balconies
Access to Fairmont Gold Lounge
1-way limousine transfer

Royal Suite
From $1,471

152 sqm/1636 sqf
1 king bed
Newly renovated large suite
Separate lounge and dining
4 private balconies
Access to Fairmont Gold Lounge
2-way transfer
The experience of staying at Fairmont is immaculate from start to end. Upon check-in, I was greeted with a generous welcome gift consisting of a fruit basket and chocolates.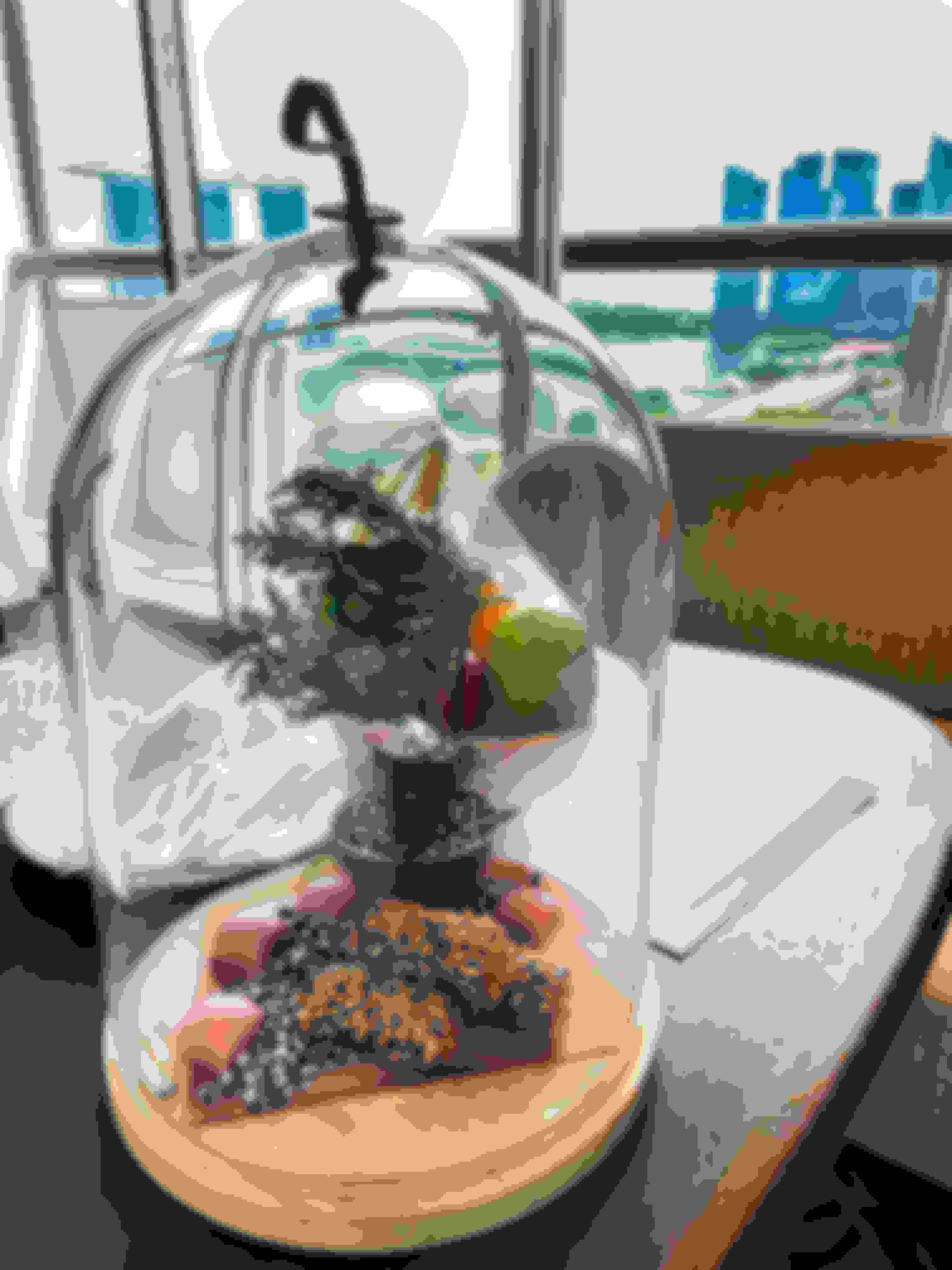 The rooms are also gorgeous and spotless, with a stunning view of Marina Bay gracing the guests through large, glass-panelled windows.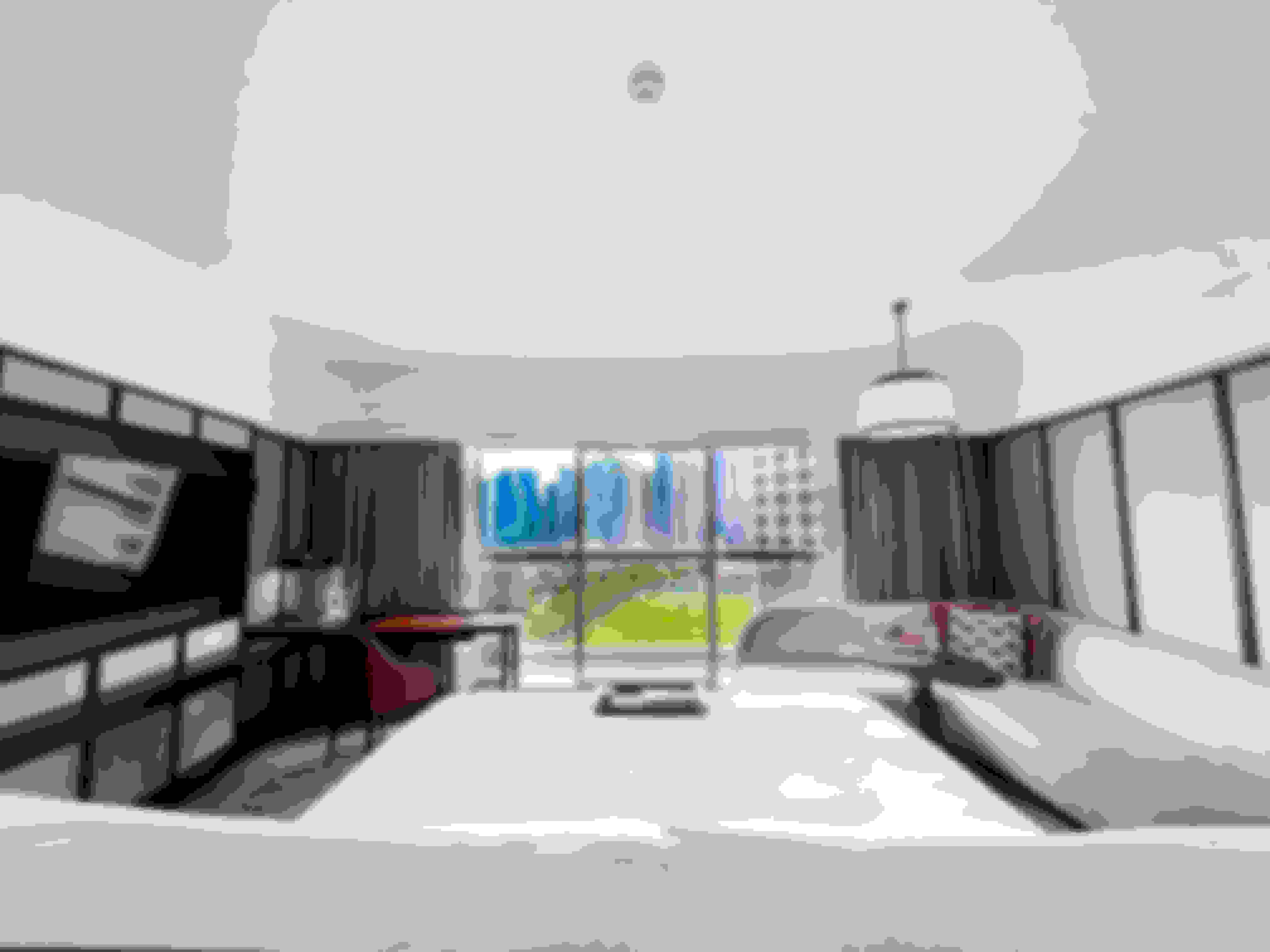 The bathroom is well-furnished with a large, well-designed bathtub as its centrepiece that is perfect for a relaxing soak to wash all of your daily stress away.
Guests are also provided with Le Labo's Rose 31 shampoo and lotion set that will leave you feeling pampered and refreshed.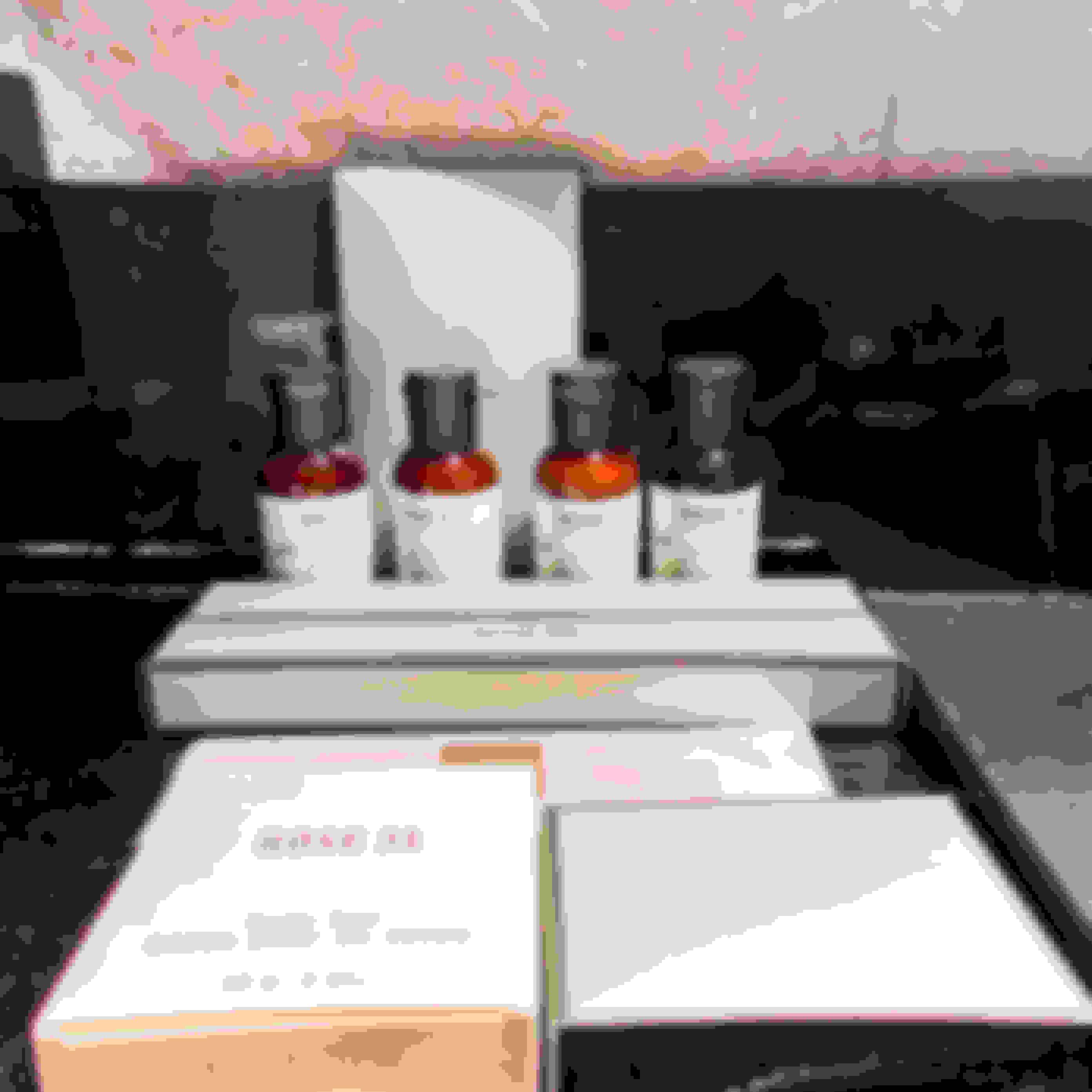 During my stay at Fairmont Hotel, every staff I interacted with, including the bellhop and staff at the service counter, were friendly and happy to help.
I had a chance to order room service during my stay there and a staff was quick to arrive and set things up for us.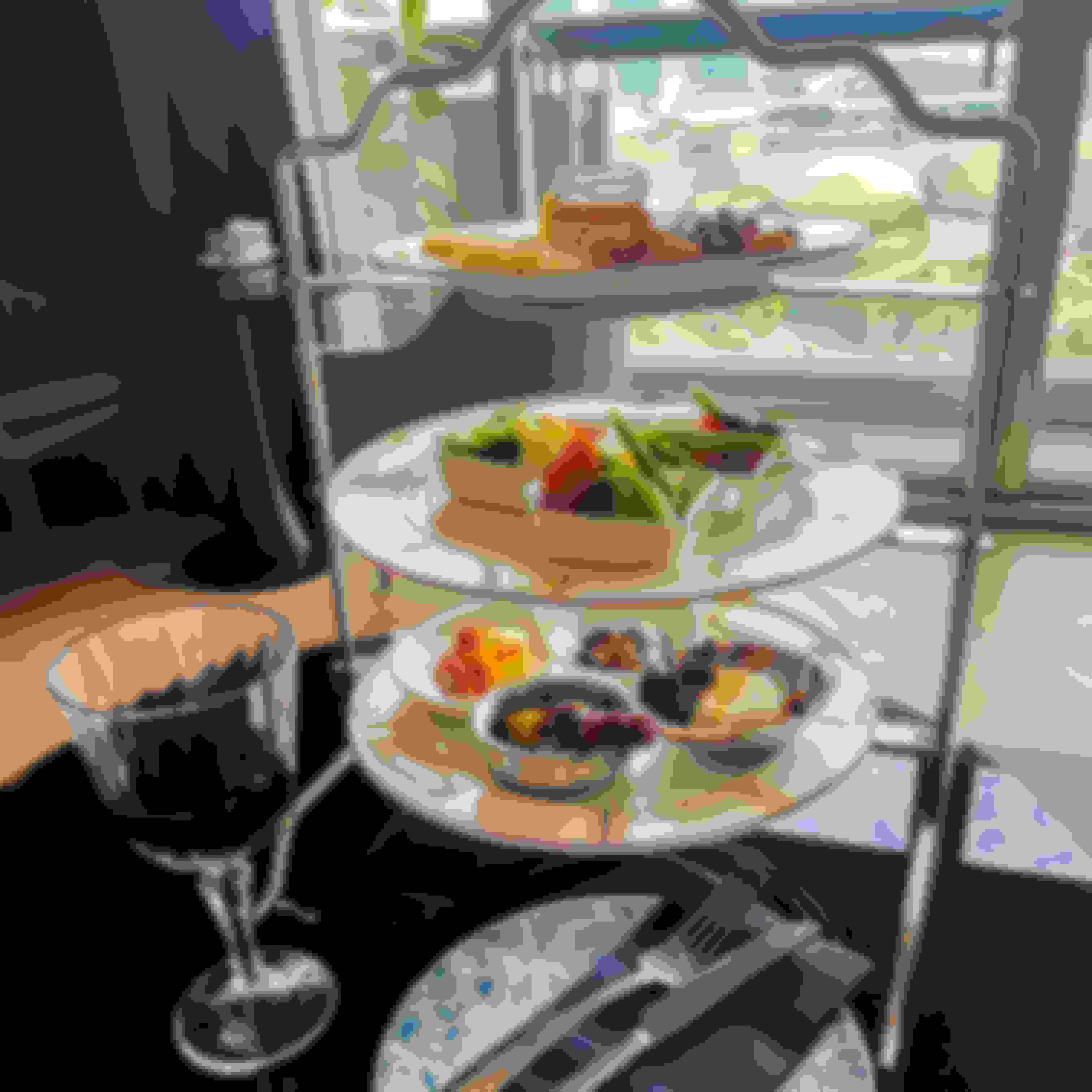 A Singaporean Touch
I especially enjoyed how the hotel's interior pays homage to the local Singaporean culture with its tastefully curated paintings and decorations.
The moment you walk into the concierge area, you are greeted by Diversity by Claudia Claviezel: a breathtaking painting that reflects the rich mix of Singapore's culture and history through its vibrant colours.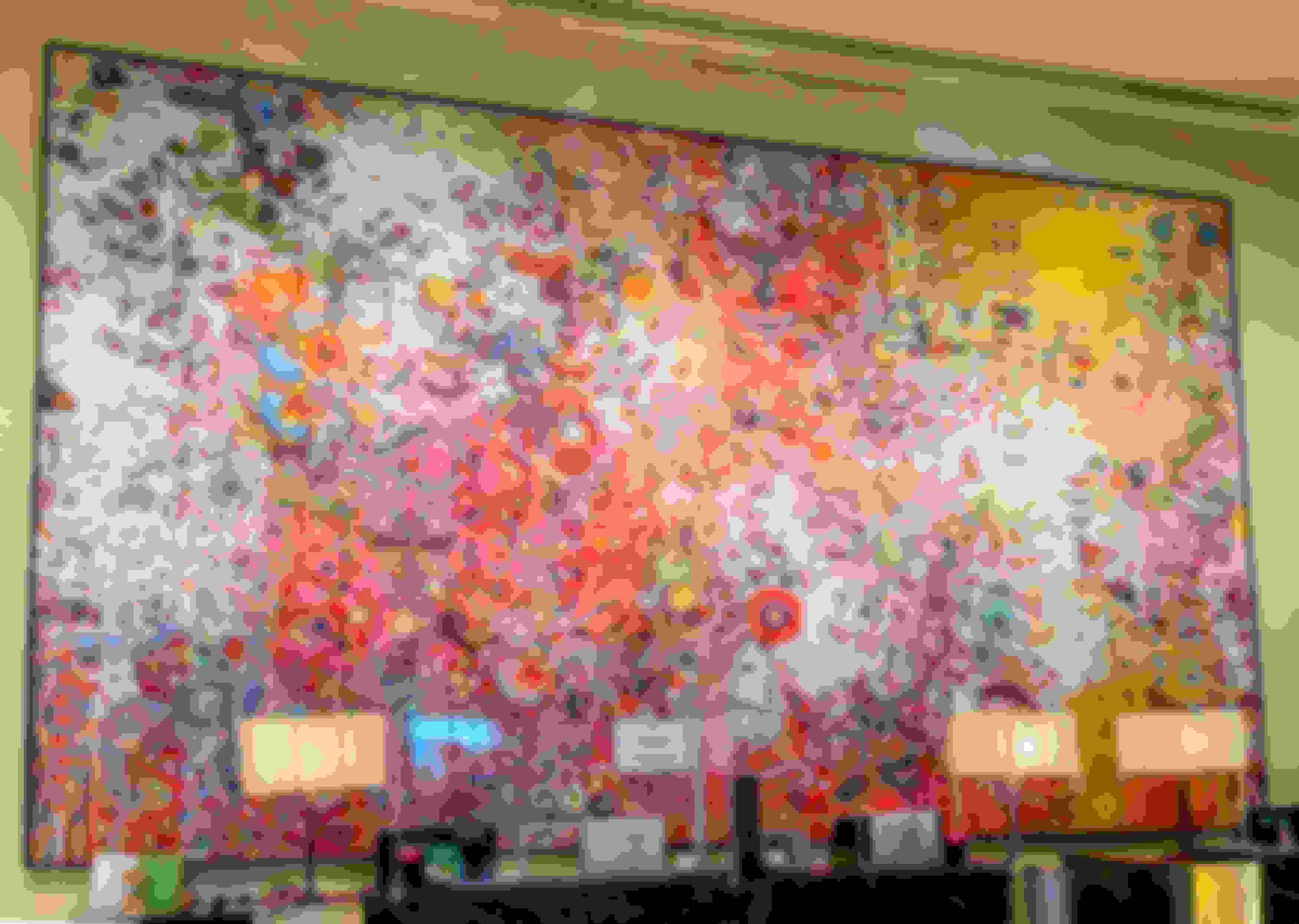 The rest of the hotel similarly draws inspiration from the local culture, making you feel like you're home away from home.
The hotel lobbies, hallways, and rooms are adorned with Peranakan crafts, which make for a modern mosaic design when combined with the sleek and classic design of the hotel's interior, completing the whole hotel experience when walking back to your room.
Workation
If you're looking for comfortable and well-equipped accommodations for a workation, Fairmont Hotel is it.
With its well-lit and spacious interior, I found that Fairmont's rooms are great for working in. This is especially true if you are staying at one of Fairmont's Gold rooms and have access to the Gold Lounge.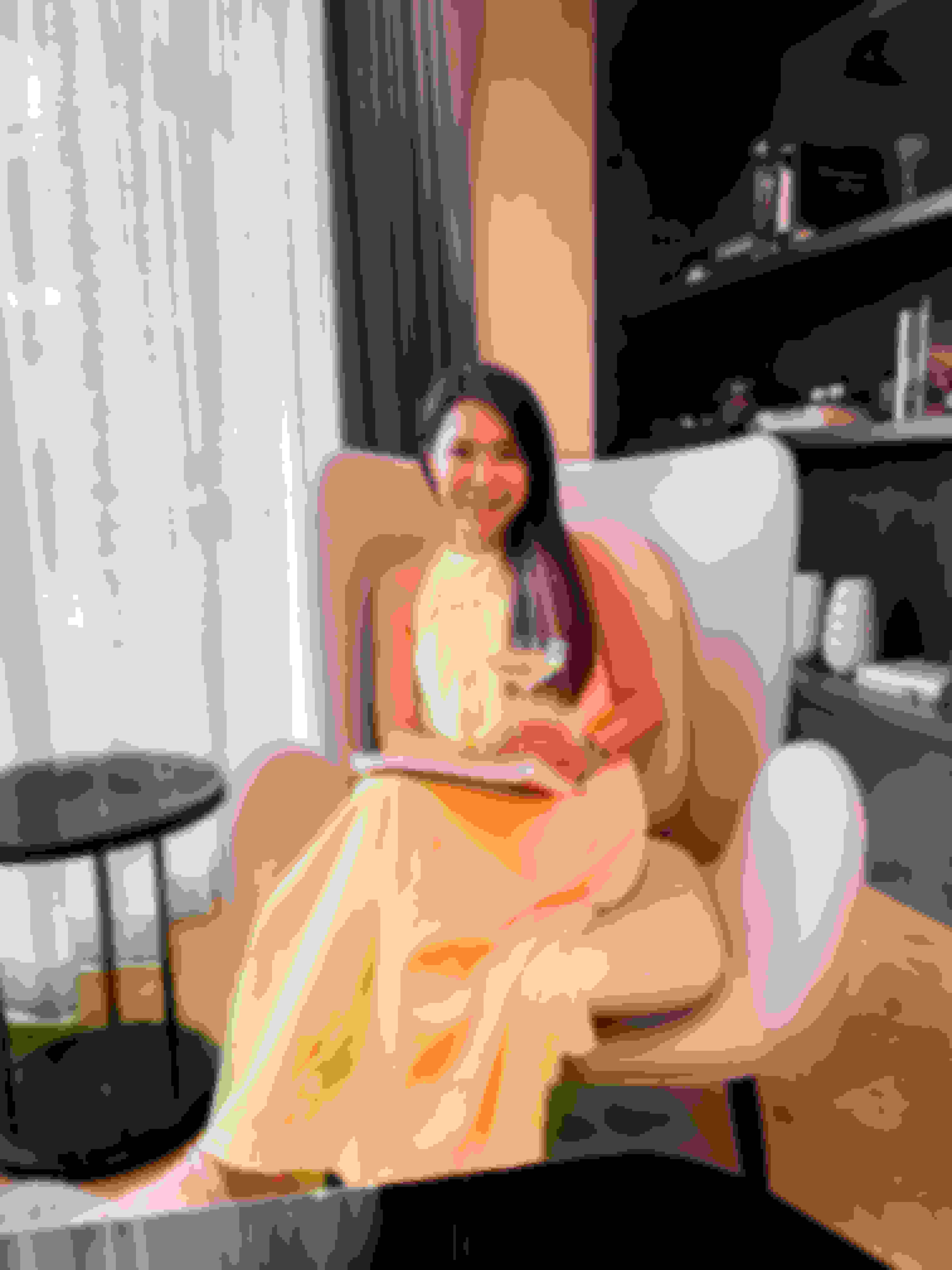 The Gold Lounge is a great space where guests can focus on their work with its conducive tables and computer stations.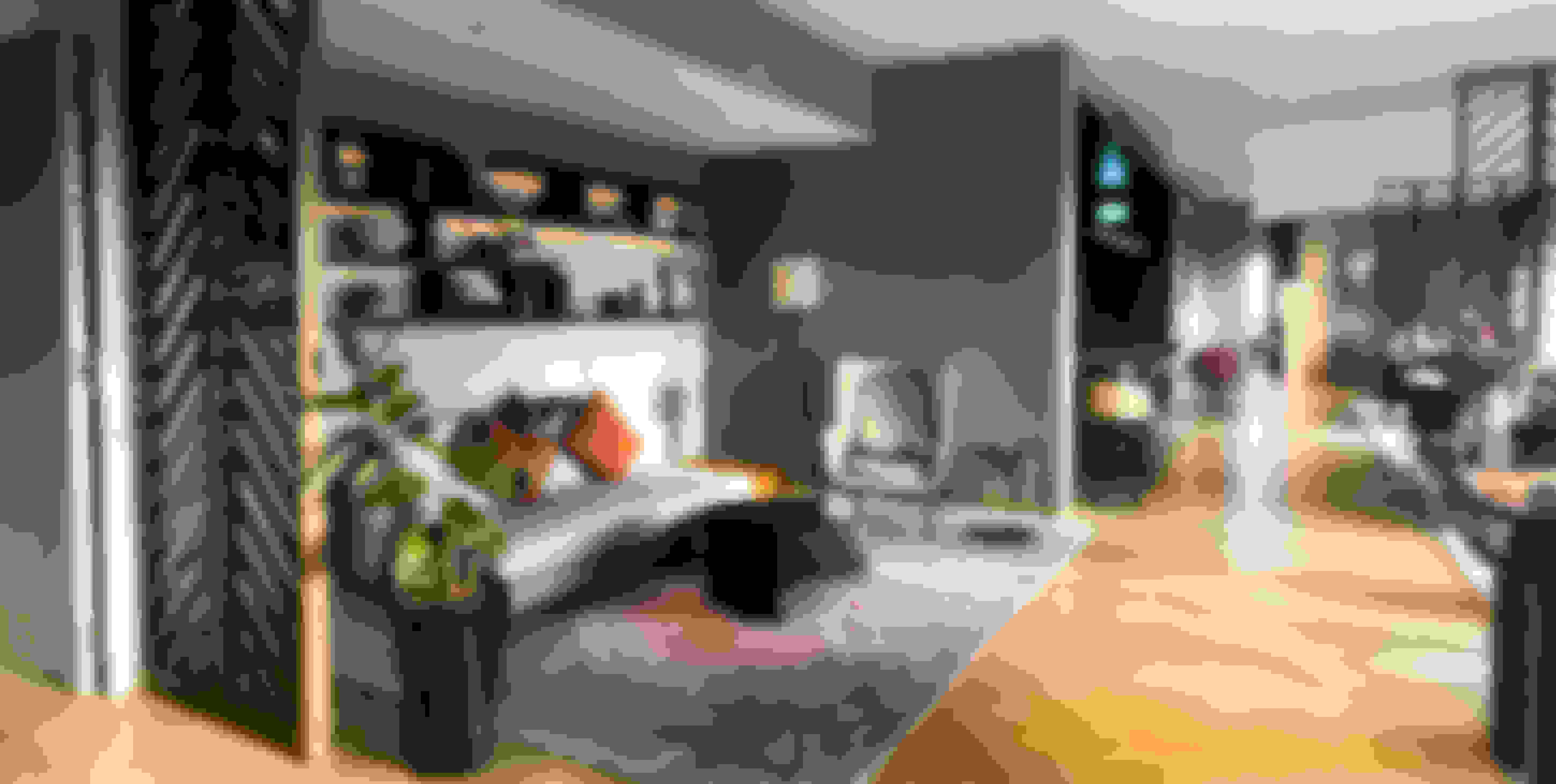 There are also plenty of spaces for you to make work calls comfortably.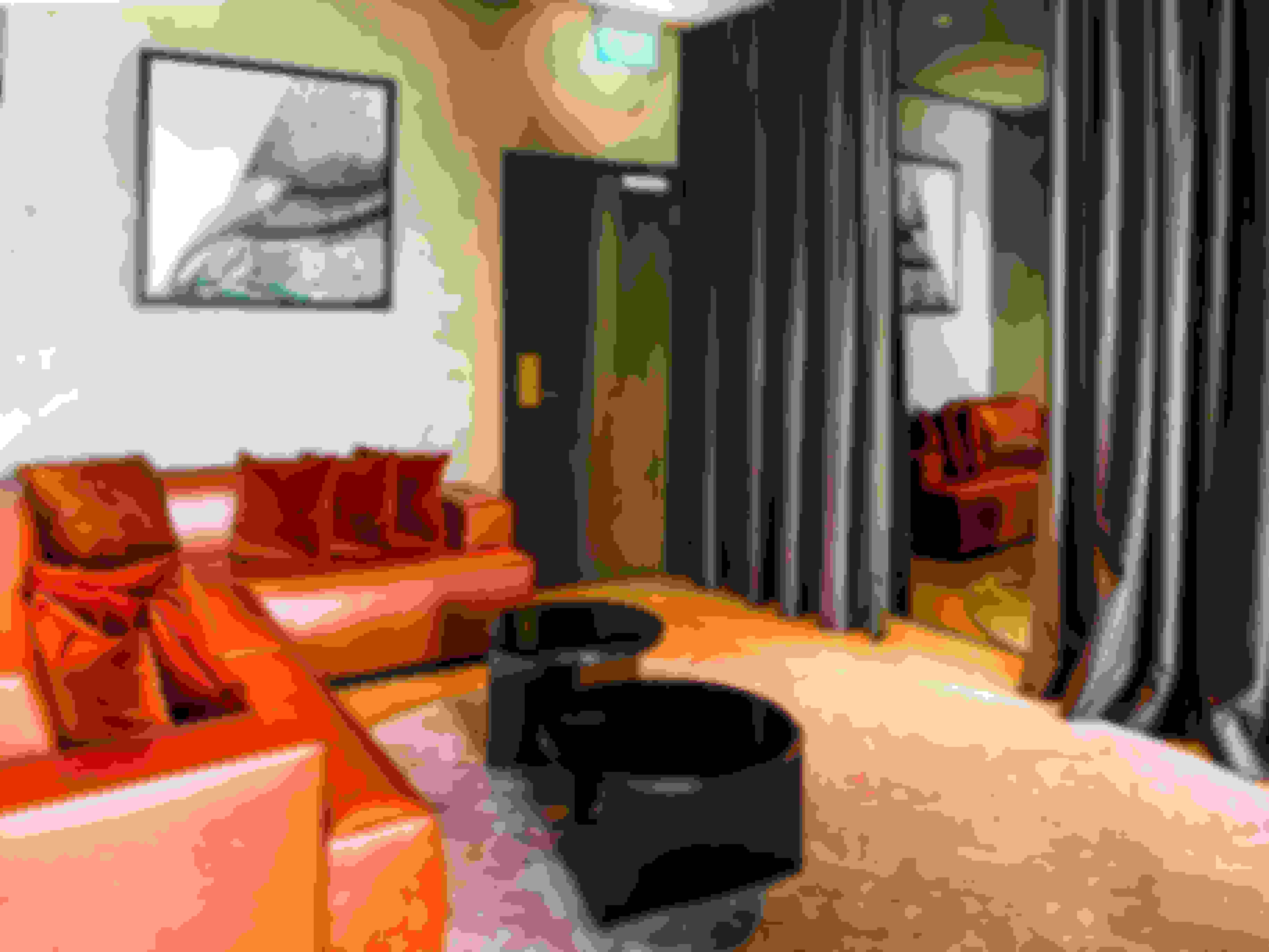 And the complimentary WiFi provided at Fairmont Hotel is more than enough for you to do your work and make calls with ease,
Located at level 25 of the hotel, the Gold Lounge also rewards guests with a stunning view of the city whenever you feel like taking a short break from work.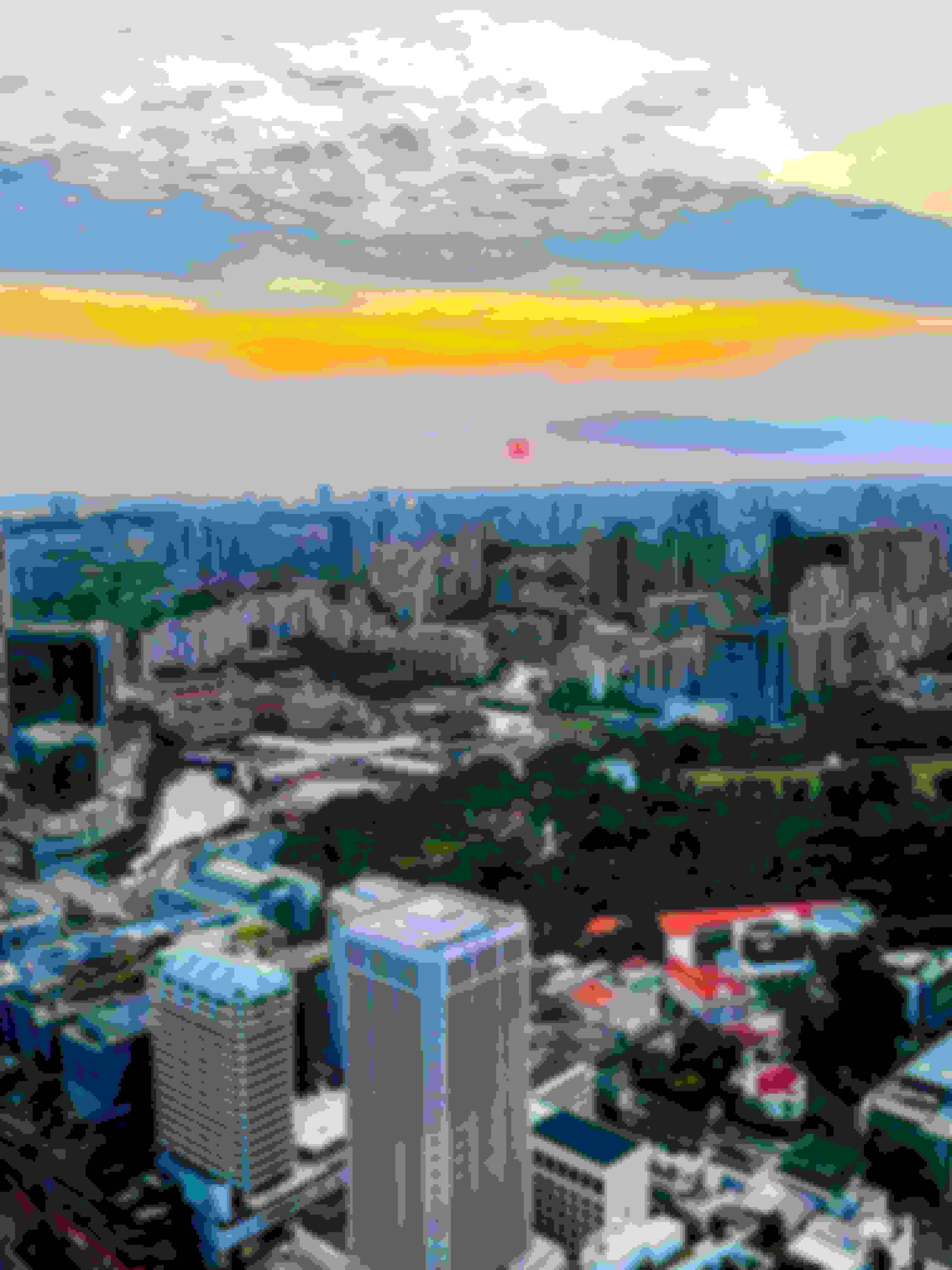 Other than work, the Gold Lounge is also great for guests to simply relax at with a well-stocked open bar and pantry.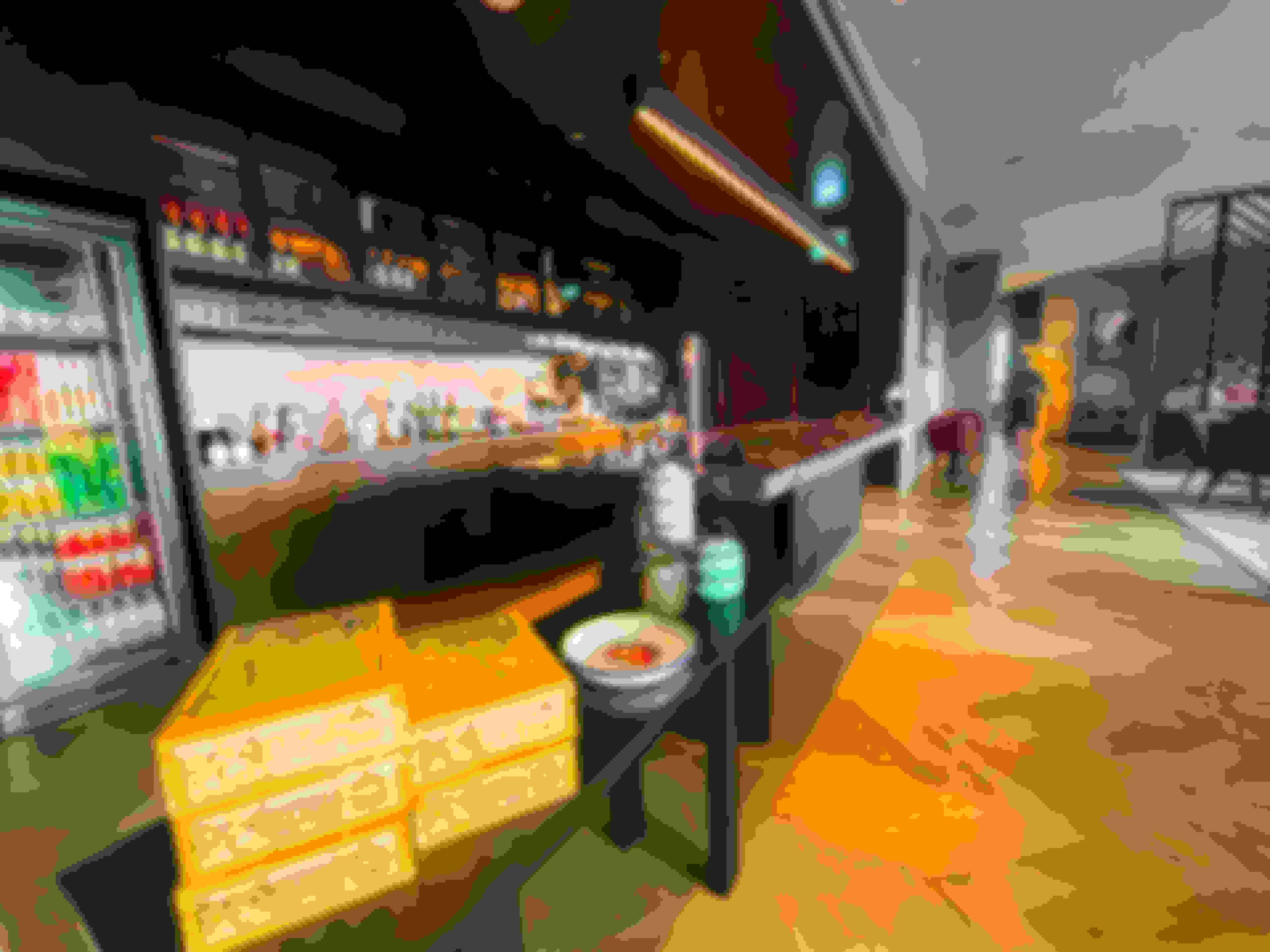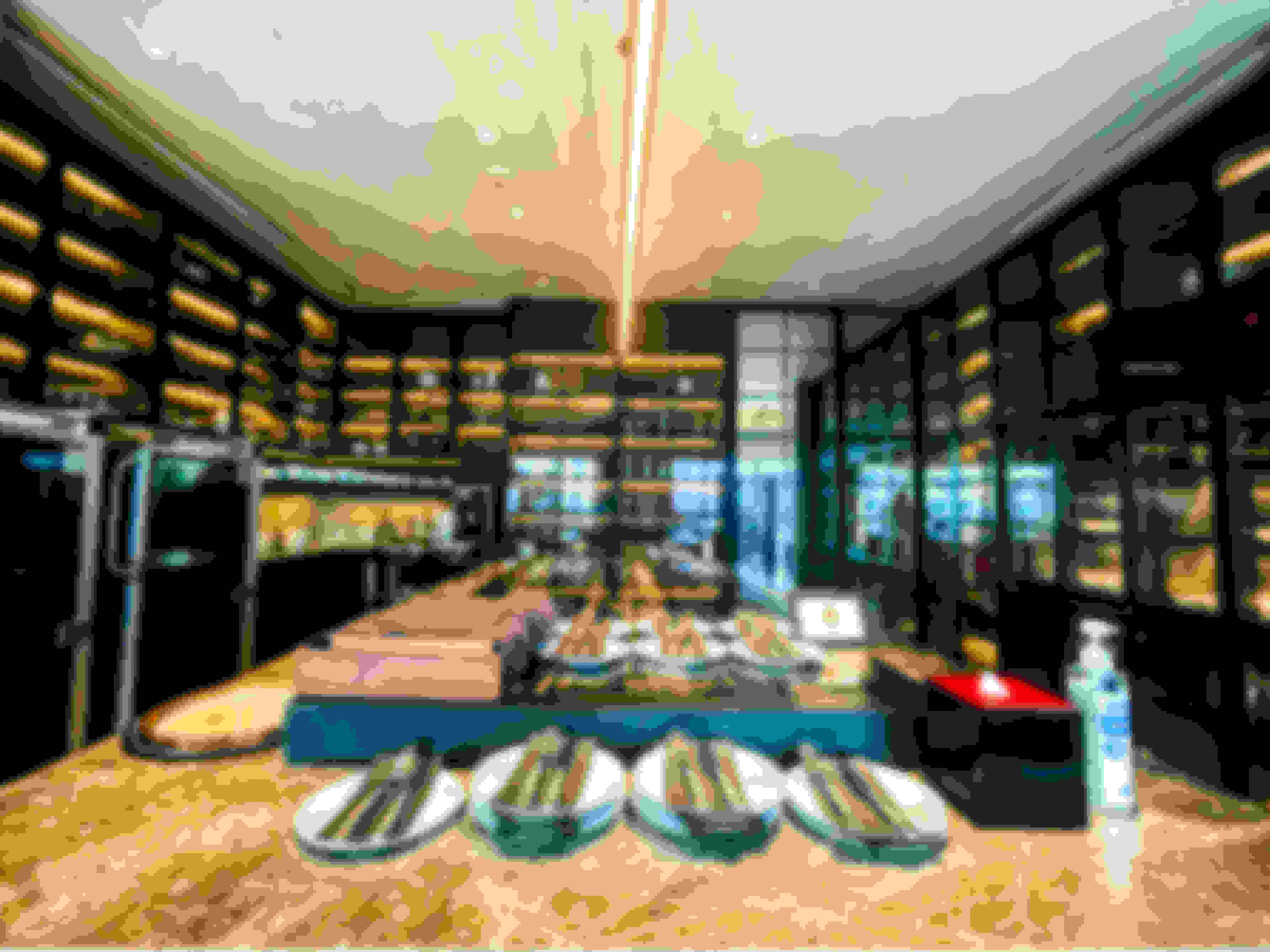 Guests who have access to the lounge can enjoying daily breakfast and evening cocktails with hors d'oeuvres at the exclusive Fairmont Gold Lounge.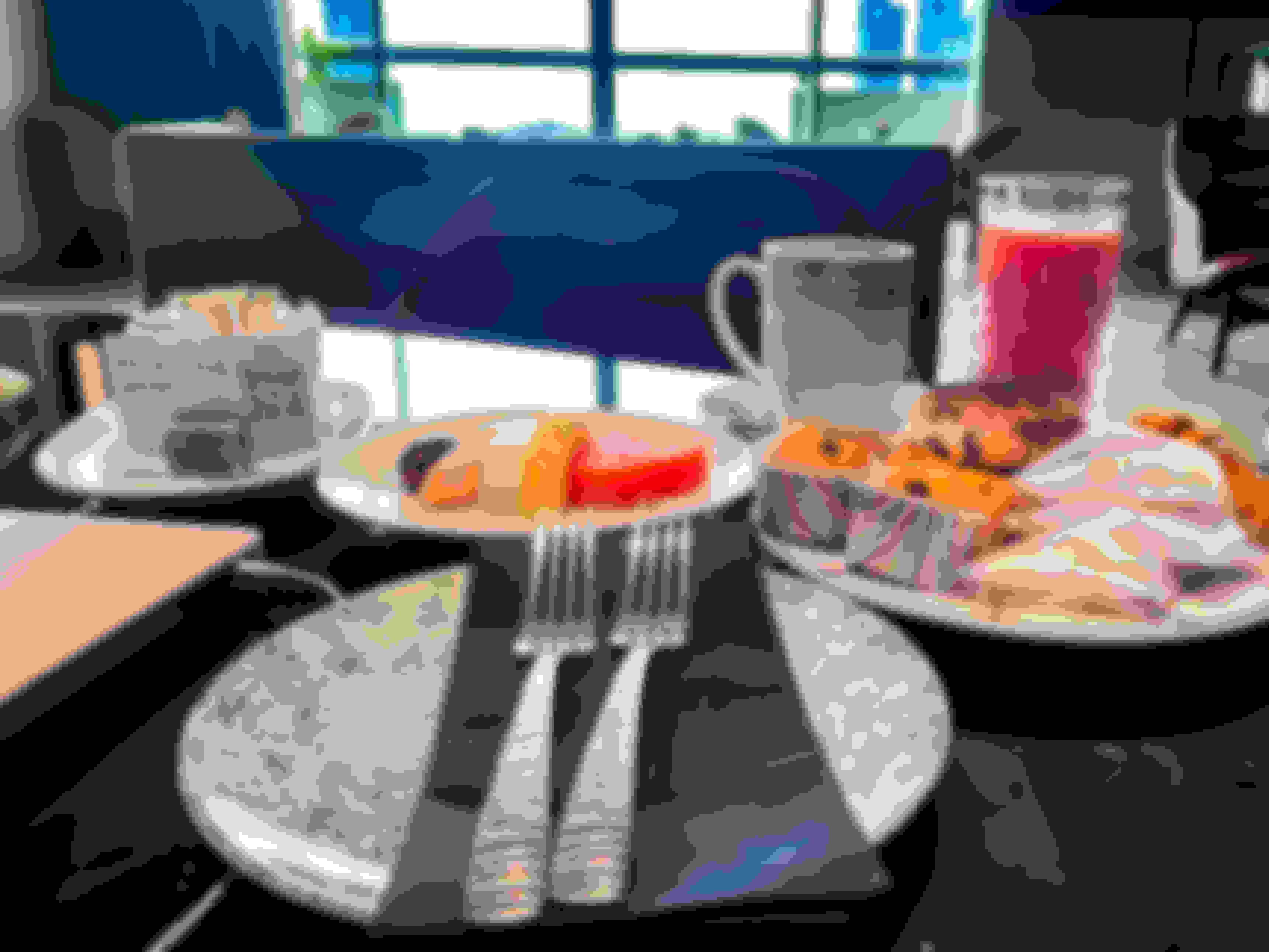 There's even a corner with comfortable seats where you can lounge at with a fireplace crackling just beside.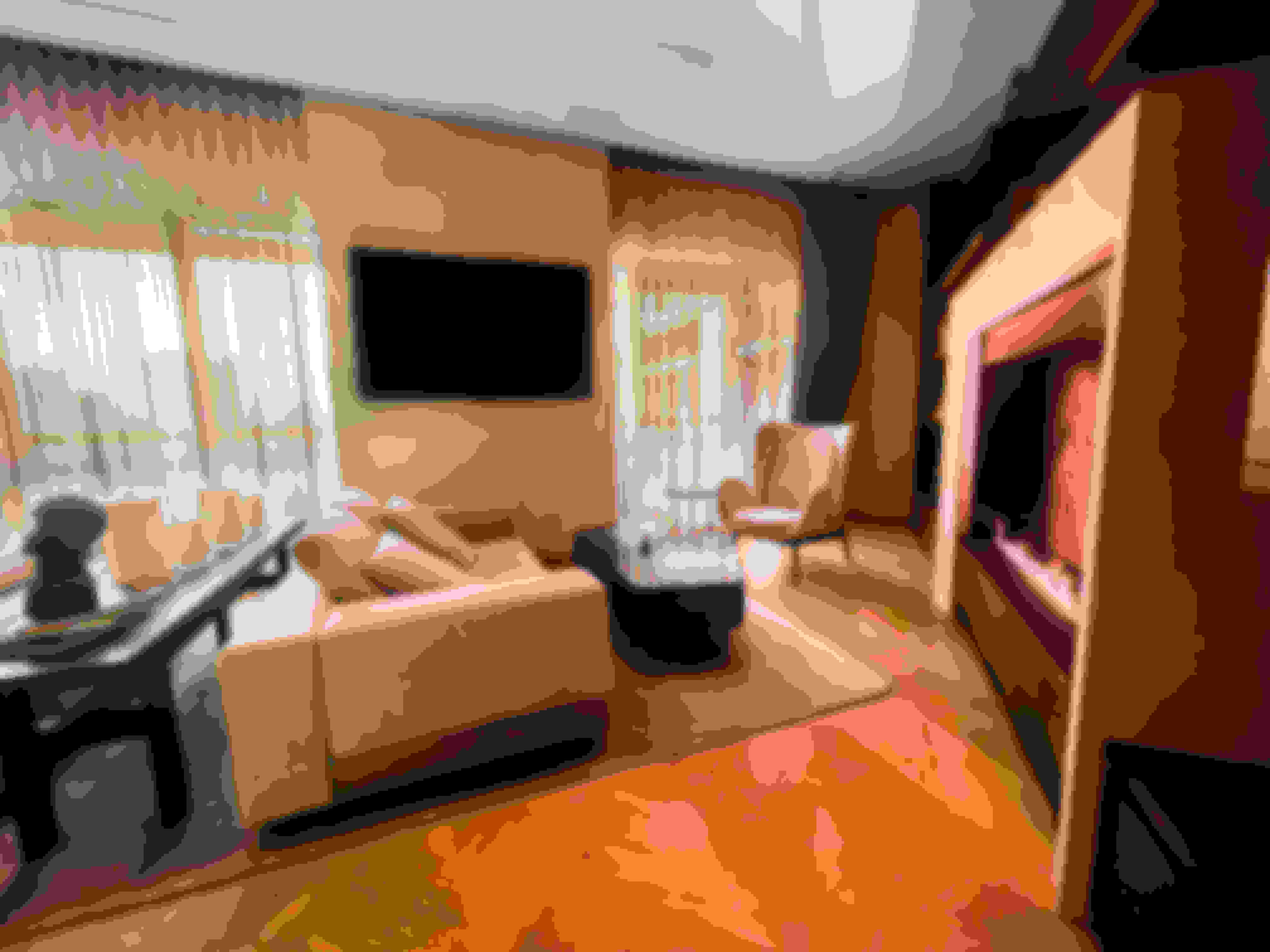 For guests who do not have access to the Gold Lounge, you're not left out. You can make your way to the Business Centre at Level 4 of the Raffles City Convention Centre for access to secretarial services like printing or faxing.
There's also a gym and an open swimming pool available for you to visit between work if you need a quick pick-me-up between meetings.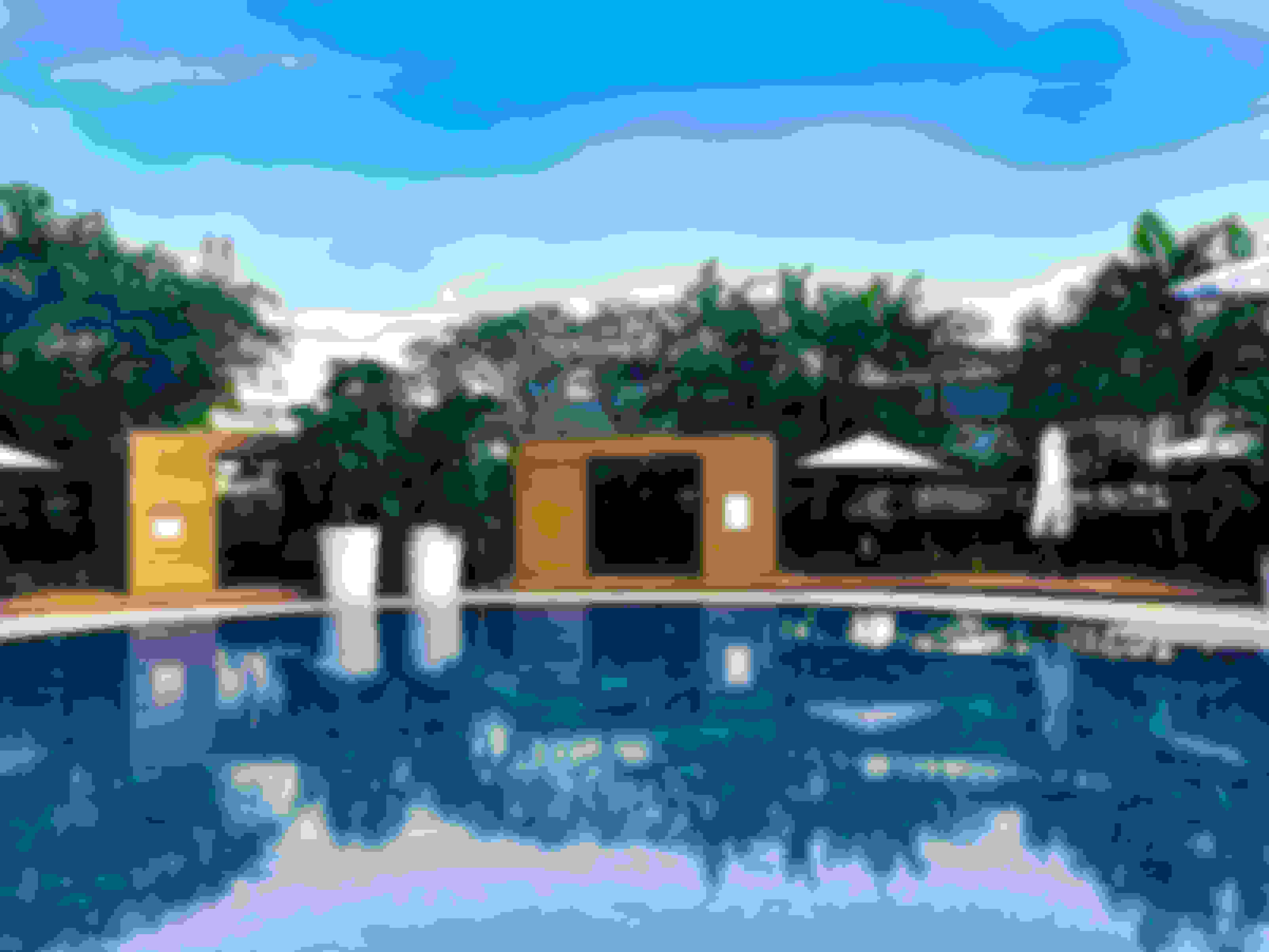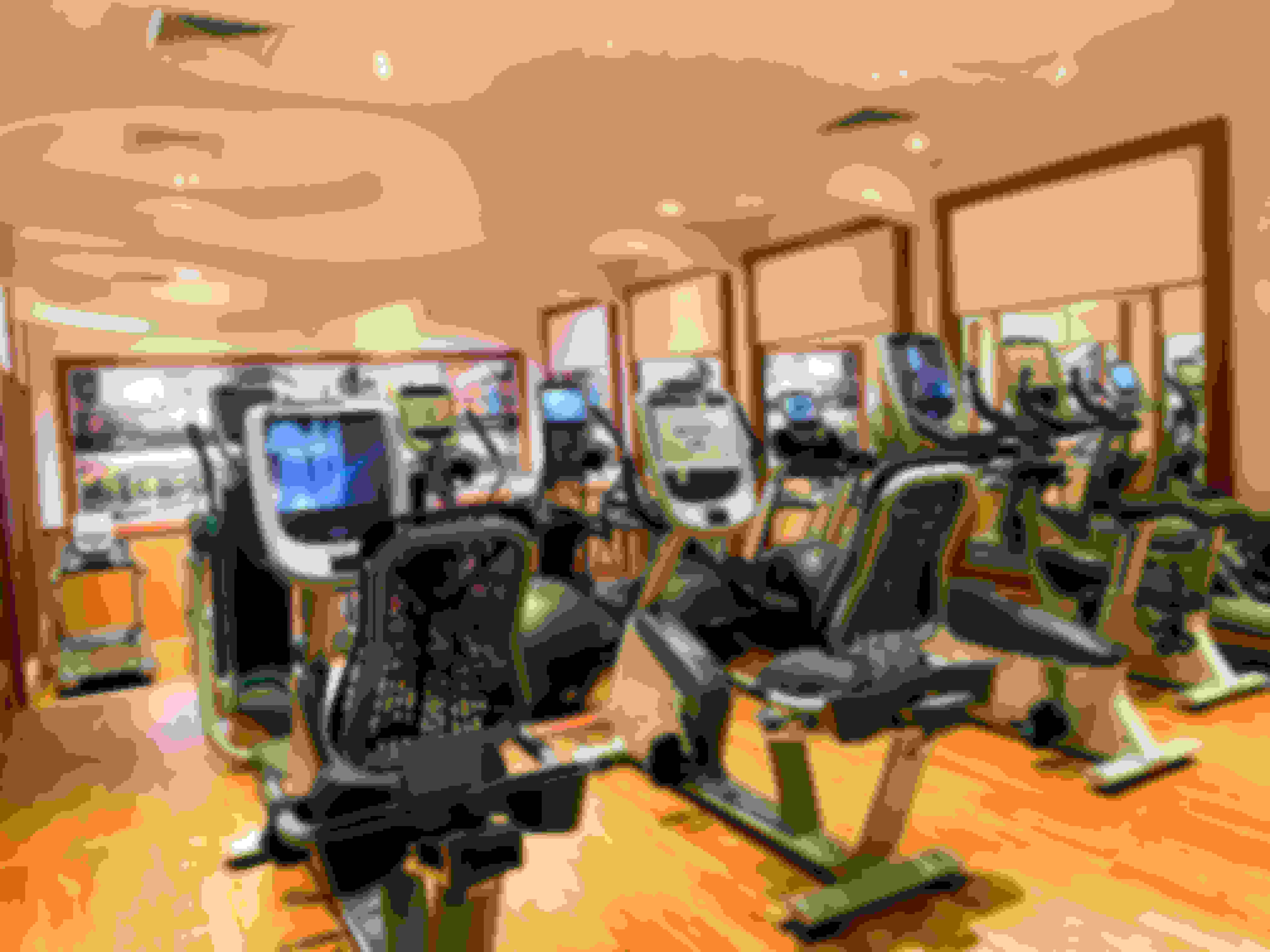 My interaction with Fairmont's staff is also a pleasure; when you're there on a stay, you can expect 24-hour bell staff, friendly and energetic reception desk attendees, and lightning-speed room service.
This makes it extremely convenient and comfortable for a working vacation as the assistance and service provided by the hotel staff allows you to focus completely on your work.
Dining
Fairmont Hotel houses an extensive range of 13 restaurants and bars that offer assorted cuisines from Asian flavours to Italian and other Western tastes.
During my stay, I had a chance to dine at SKAI Bar, with its modern and luxurious design and carefully curated food selection.
Located on the 70th floor of Swissôtel The Stamford – which is adjacent to Fairmont Hotel – SKAI Bar has breathtaking views of the Singapore skyline, especially in the evening.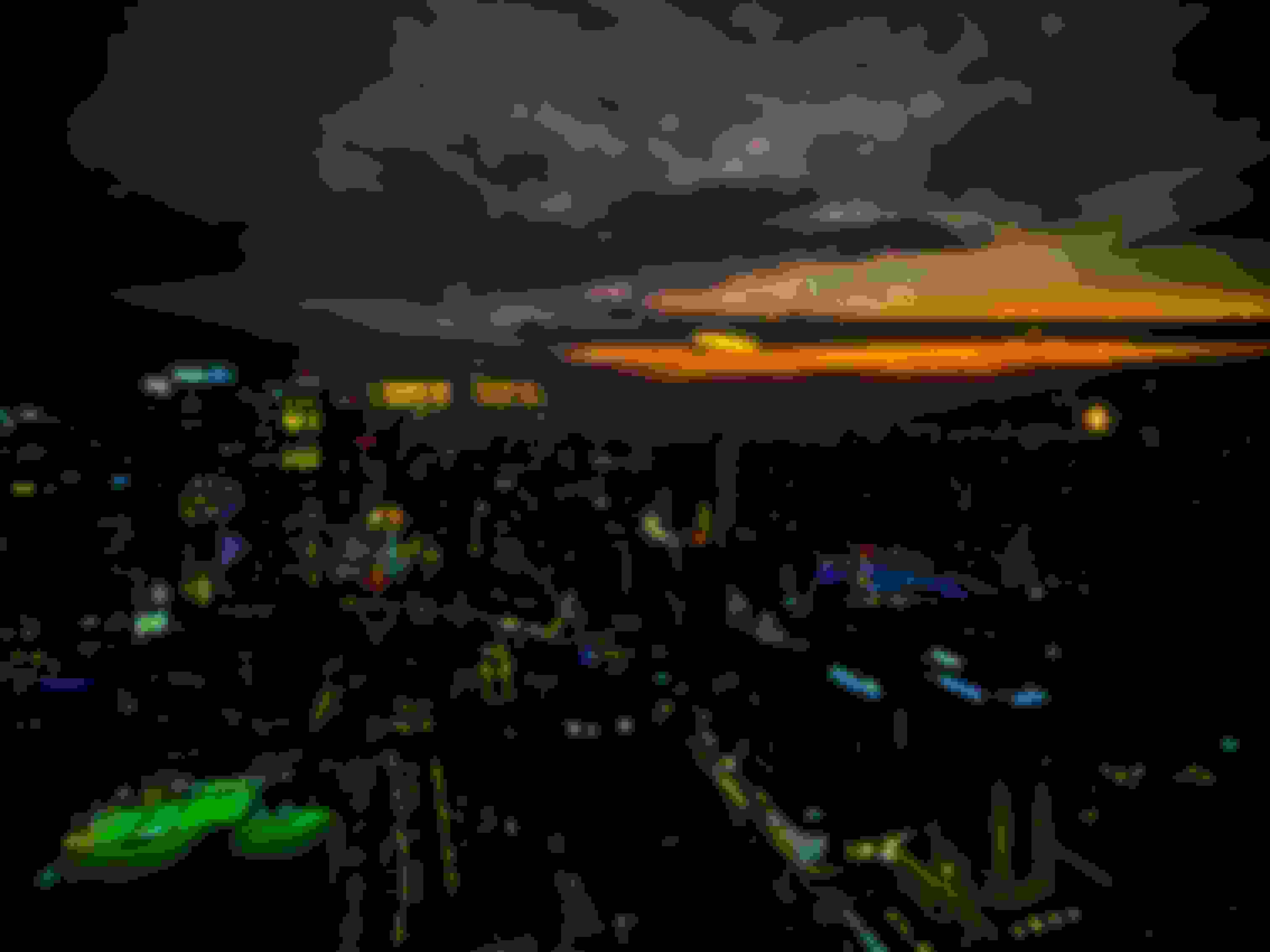 Its modern and luxurious decor makes for a romantic ambience that is perfect for dinner dates, and the attentive service provided only elevates the experience to something truly divine.
1. Miyazaki Wagyu Beef, A4 ($135)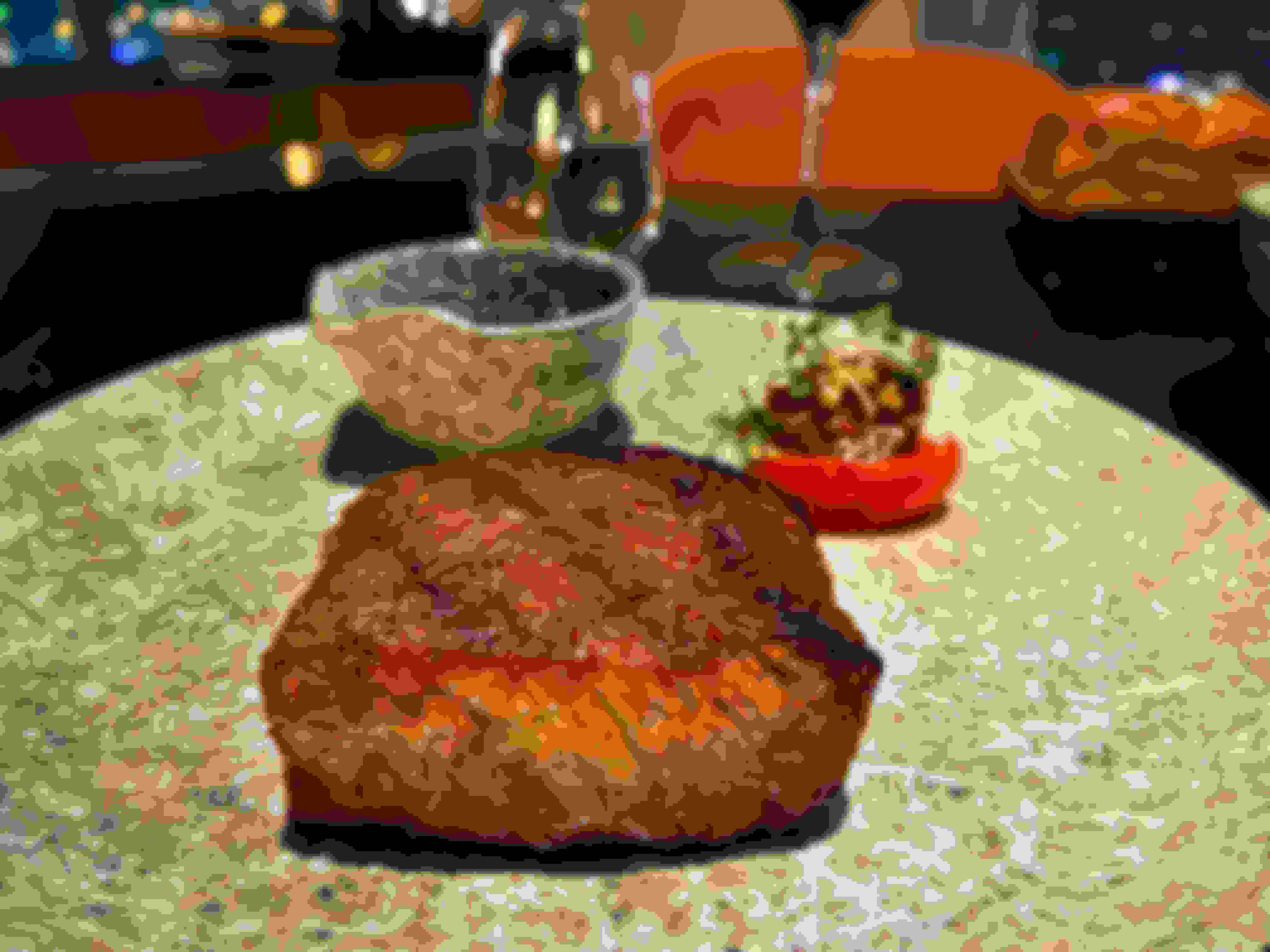 This 100% purebred Japanese Wagyu is cooked to perfection, with heavenly snowflake-like marbling that melts in your mouth.
It is served with cauliflowers, mushrooms, and truffle, and it is a delight not just to eat, but to also look at.
2. Kaviari Oscietre Caviar 15g ($75)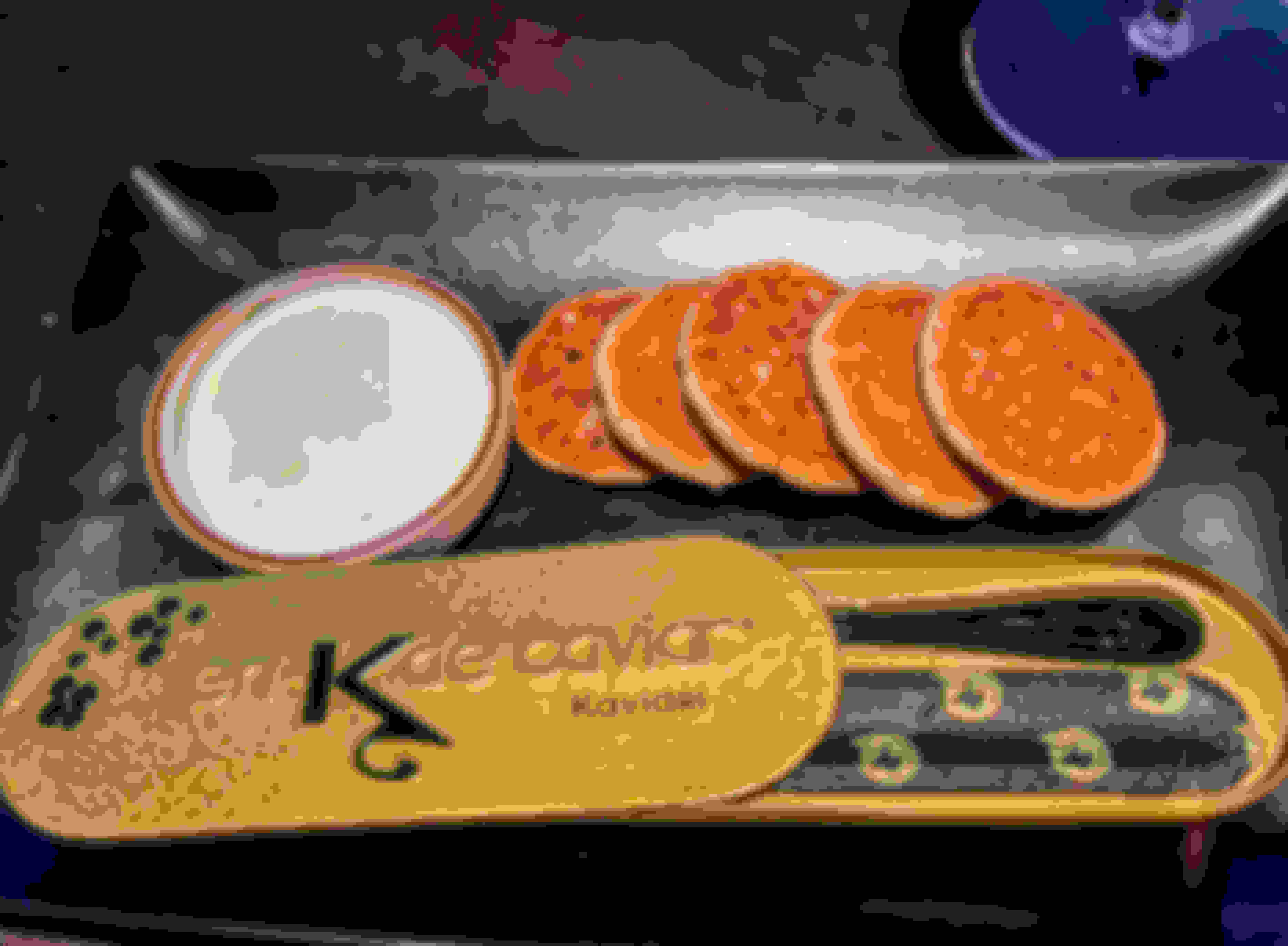 The Kaviari Oscietre Caviar is prestigious caviar that comes plated with a carefully chosen butter that complements the high-quality caviar.
Sourced from the Caspian sea, this smooth, Iranian Caviar is subtle and rich in flavour, making for a delightful dining experience.
3. Irish Oysters Two Pcs ($20)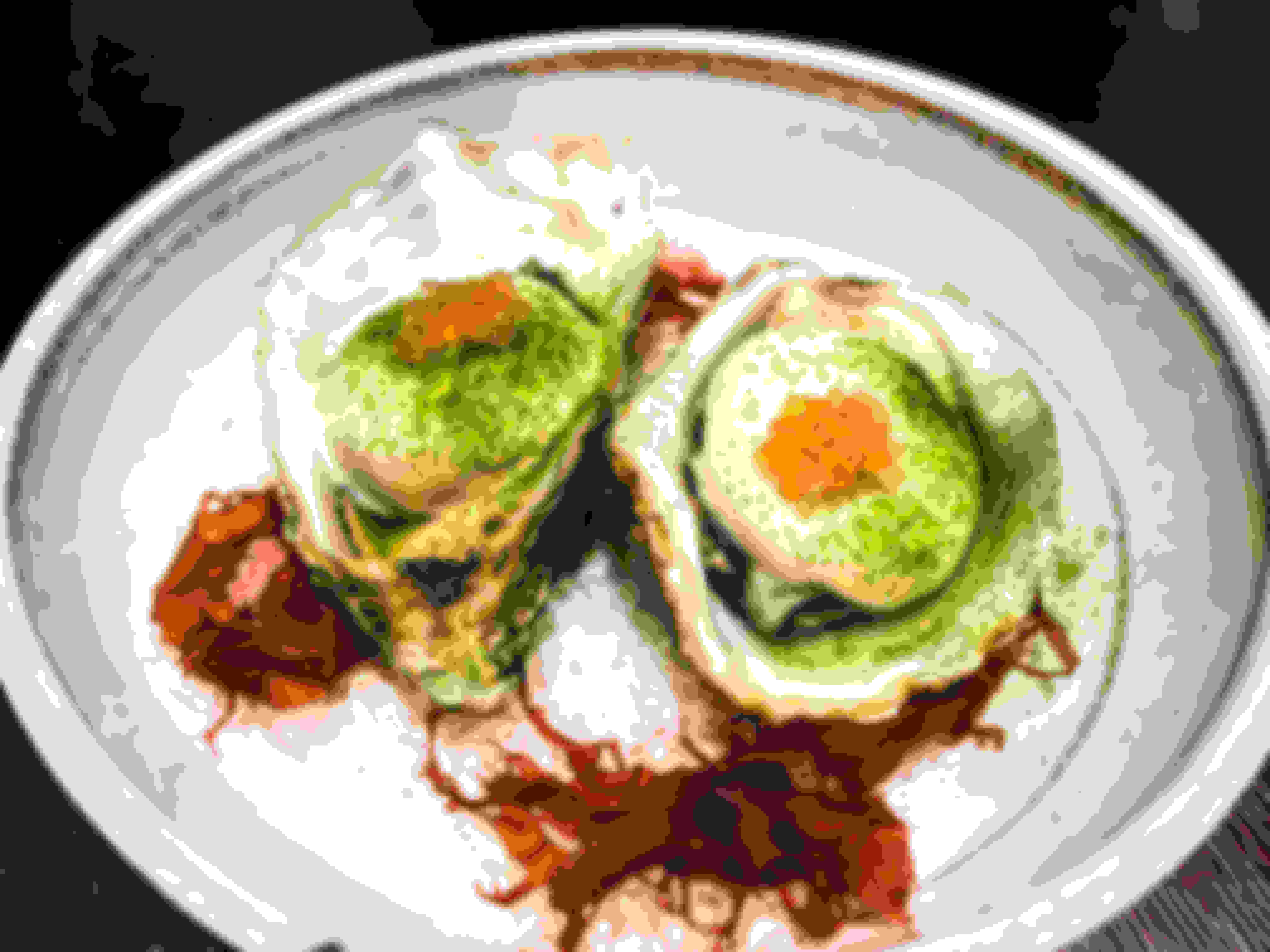 If you love fresh seafood, the Irish Oysters cannot be missed. The fresh oysters come accompanied with poached eggs and wasabi, creating a harmonious taste that simply melts in your mouth.
4. Cured Scallop ($28)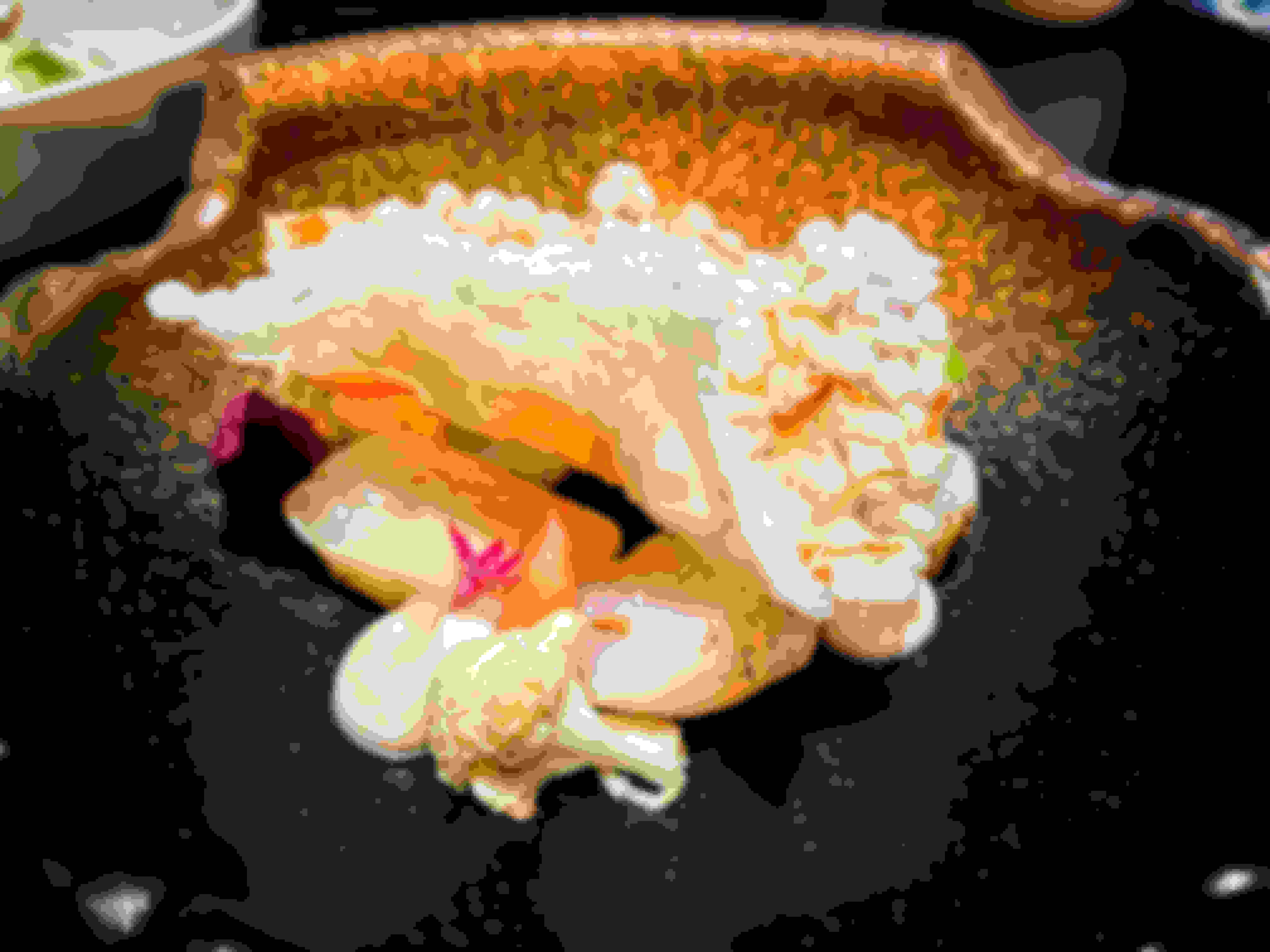 While the name might be humble, the dish itself is anything but. Tastefully plated, the pink grapefruit and caramelised cauliflower combined beautifully with the cured scallop, enhancing the sweet and buttery flavour of the dish.
The Bustling City Centre of Singapore
In addition to its immaculate amenities and services, Fairmont Hotel is also extremely convenient in terms of its prime location.
Located in the bustling heart of Singapore, the hotel is located above the City Hall and Esplanade MRT stations and is only a 20 to 30-minute drive from Changi Airport.
Both the Raffles City Shopping Mall and CHIJMES are also just a stone's throw away from the hotel, which means that guests have countless shopping options and leisure activities to choose from without having to travel much more than a few minutes.
If you are hesitant to splurge on any of the hotel's higher-end dining options or would like to try something new, there are diverse dining options right outside Fairmont Hotel.
For international travellers looking to get a feel of the local history and culture (or even for local guests who wish to rediscover Singapore), the WAR Memorial Park can also be found near the hotel.
Verdict
As a well-known luxury hotel, Fairmont Hotel lives up to its 5-star rating with its world-class service and amenities.
If you are looking for a luxurious and unique experience to pamper and recharge yourself from the daily grind, Fairmont Hotel, with its reasonable rates, could be the next destination for you.
Even though travel is opening up for people in Singapore, individuals who want to adopt a wait-and-see approach when travelling overseas would find Fairmont Hotel perfect for a short staycation.
The hotel is also a great option for international business travellers who might not have time to explore the city.
Fairmont Hotel offers a comfortable stay with complimentary wifi and spacious work areas that will help you focus on your work.
The Singaporean theme of its interior design will also give guests a little peek into the lion city's culture and history without having to leave the comfort of your lodgings.
For more financial tips and guides on navigating modern-day life in Singapore, you can check out our website here.
Read Also: