Global Landscape of Ride Hailing Apps: Is the Dust Settling?
Several ridesharing companies around the world are planning to list their stocks publicly in 2019. But how are they actually faring, and do they have a chance at becoming profitable? We analysed their download rankings and market conditions to assess the situation.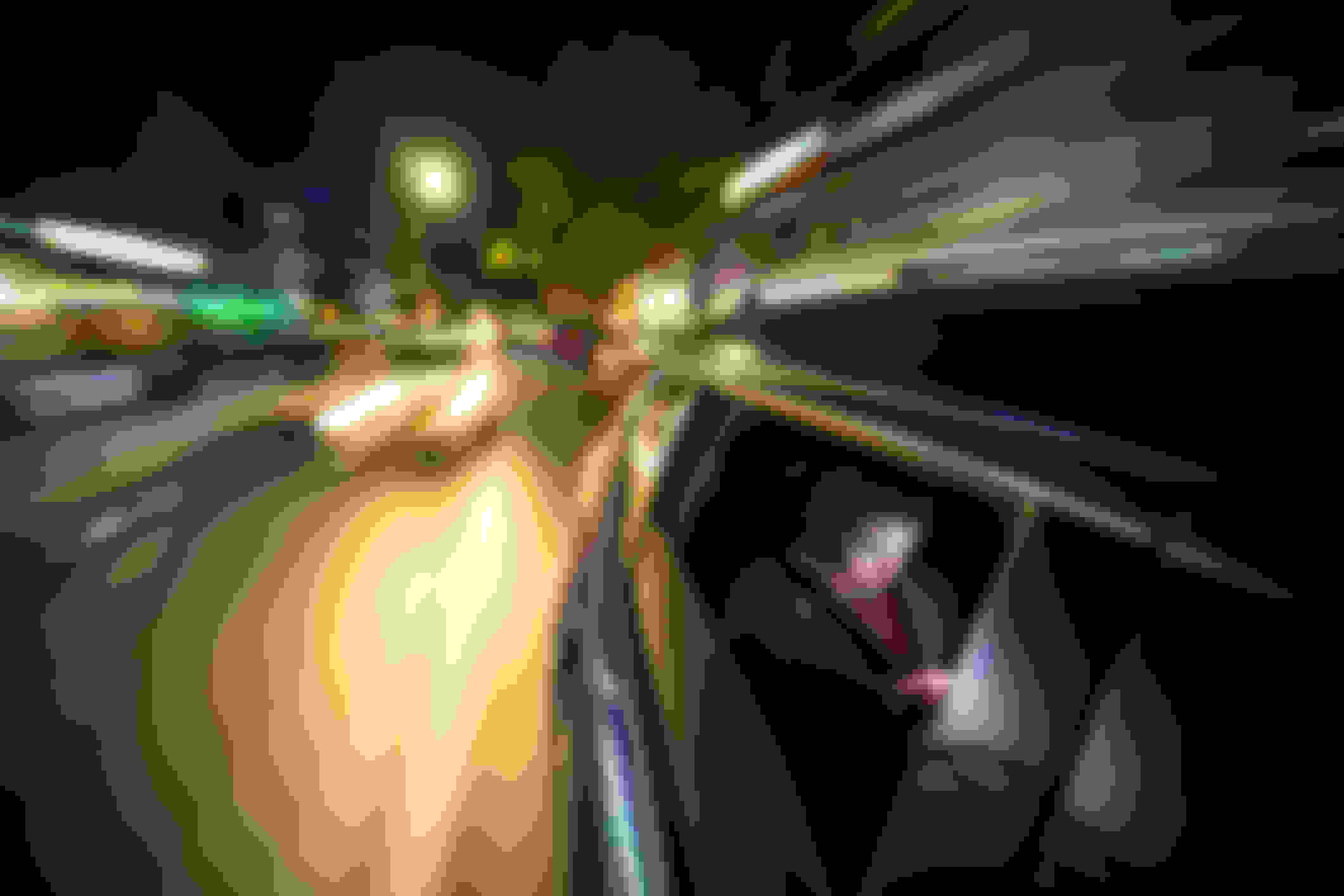 Ridesharing companies are starting to come to the public market in 2019. With Lyft planning an IPO in March, and Uber and Didi also preparing for an IPO this year, it's important for interested investors to understand the competitive dynamics in this industry around the world. A number of major players around the world have raised billions of dollars to compete fiercely in their respective regions, a dynamic that has resulted in heavy losses for every company involved. For example, Uber reportedly lost $1.8bn in 2018, with Didi also losing about $1.6bn in China largely due to rider & driver subsidies, drawing concerns whether these businesses will ever generate enough profit to justify their high valuation.
In this regard, we believe there are 2 main factors (outside of self-driving cars) that will impact the profitability of ride sharing apps around the world. First, the competitiveness of each company's market will heavily impact their profit levels. If markets are maturing and a clear leader emerges, profitability will gradually improve as smaller players find it more difficult to compete on subsidies alone due to scale differences. Secondly, the funding environment will also impact how aggressively these companies can spend to compete. If funding is readily available, companies will not shy away from spending to grow and capture market share; if funding becomes scarce, they will conversely have to be more conservative about the way they subsidize rides.
To help interested investors to assess where each of the major players lie regarding these 2 factors, we've surveyed each app's popularity in 28 different markets to assess whether the extremely competitive ride hailing industry has begun to mature.
Key Findings:
Most of developed markets are consolidating under 1 player dominating the country (i.e. Uber in the US & Europe, Ola in India).
Emerging markets are still seeing some stiff competition, especially in China and SE Asia.
VC market has been trending towards mega-rounds, with more capital flowing to bigger companies.
Given this dynamic, Uber may have an opportunity to start reducing subsidies and improve its profitability, while other services will have to find ways to further consolidate the market before doing so.
Solidifying Regional Hegemony in Large, Developed Markets
After a series of deals between Uber and its Asian counterparts, the ridesharing industry has been becoming more mature in developed markets, with one player emerging as the clear winner in each region. For example, Uber has consistently ranked as the top travel app in the US and Canada, while Lyft has not been able contest for the #1 spot. Similarly, Uber has solidified its leading position in most of Europe, Australia, HK and Taiwan, with very distant #2's like mytaxi, BlaBlaCar and Cabify in each of the regions. This bodes especially well for Uber, as it is becoming the de facto leader in most of its major markets.
January Apple App Store Daily Average Download Rankings (Travel Category)
| Country | Leader (rank) | Follower (Rank) |
| --- | --- | --- |
| US | Uber (1.0) | Lyft(2.0) |
| Canada | Uber (1.0) | Lyft (2.1) |
| UK | Uber (1.3) | ViaVan (28.9) |
| France | Uber (2.2) | BlaBlaCar (9.3) |
| HK | Uber (8.7) | Grab (12.6) |
| Taiwan | Uber (1.3) | Taiwan Taxi (4.8) |
| Australia | Uber (1.0) | Ola (8.5) |
In many parts of Asia, we saw a similar trend. Ola has been comfortably maintaining its top position in the App Store's travel category ahead of Uber for the past 4 months (though it is struggling to gain traction elsewhere), while Uber continues to lead markets like Taiwan and Hong Kong (Uber kept these two markets in SE Asia). In Korea, Japan and Russia, markets that have been extremely difficult for foreign companies, local apps like KakaoTaxi, JapanTaxi and Yandex.Taxi have been consistently reigning as the ridesharing champions.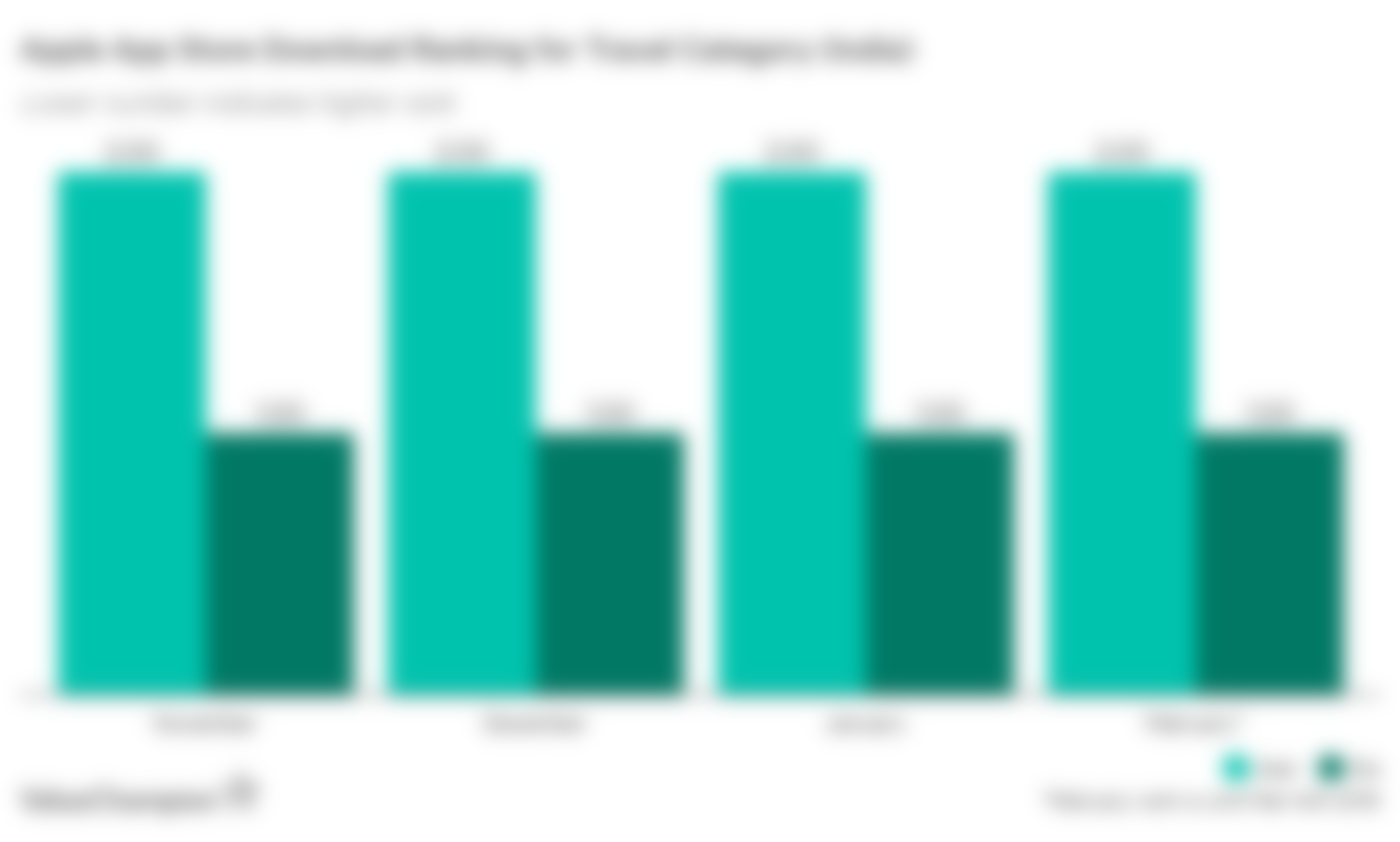 Fierce Competition in Emerging Markets, Especially in China
In many of the emerging markets, however, the picture isn't as clear yet. For example, although Grab acquired Uber's SE Asia business in 8 countries and has been maintaining dominance in markets like Philippines, Vietnam and Thailand, it is now facing stiff competition from Go-Jek, an Indonesian company with Tencent's backing. In fact, their download rankings in each other's home markets (Indonesia and Singapore) are neck and neck already, hinting at the vicious competition between the two firms.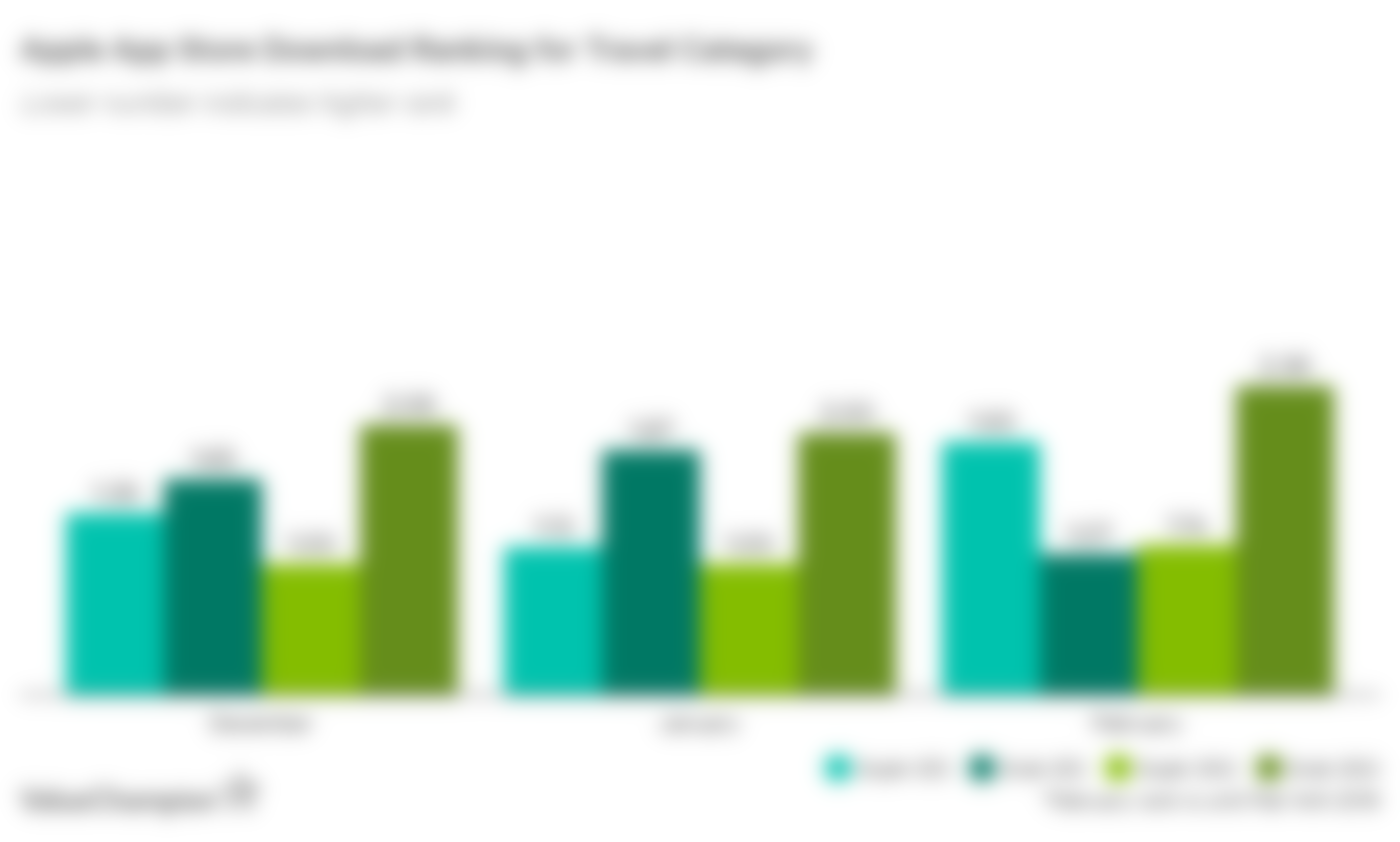 Also, Didi Chuxing in China has been facing difficulty in fending off competition from Dida Chuxing. In fact, Dida's download ranking in the Apple App Store has been surpassing that of Didi's most of the past few months. This is rather surprising given that Didi has already consolidated the market significantly after merging with Kuaidi and acquiring Uber's China business. This seems to be largely driven by Didi's series of PR disasters related to murders of its customers by drivers, a problem similar to the one that Uber experienced when its PR problems resulted in tougher competition from Lyft few years back. While Didi should be able to maintain its dominance if it solves this quickly, Dida could be a sore thorn in its side if Dida is able to exploit this opportunity raise a large amount of capital.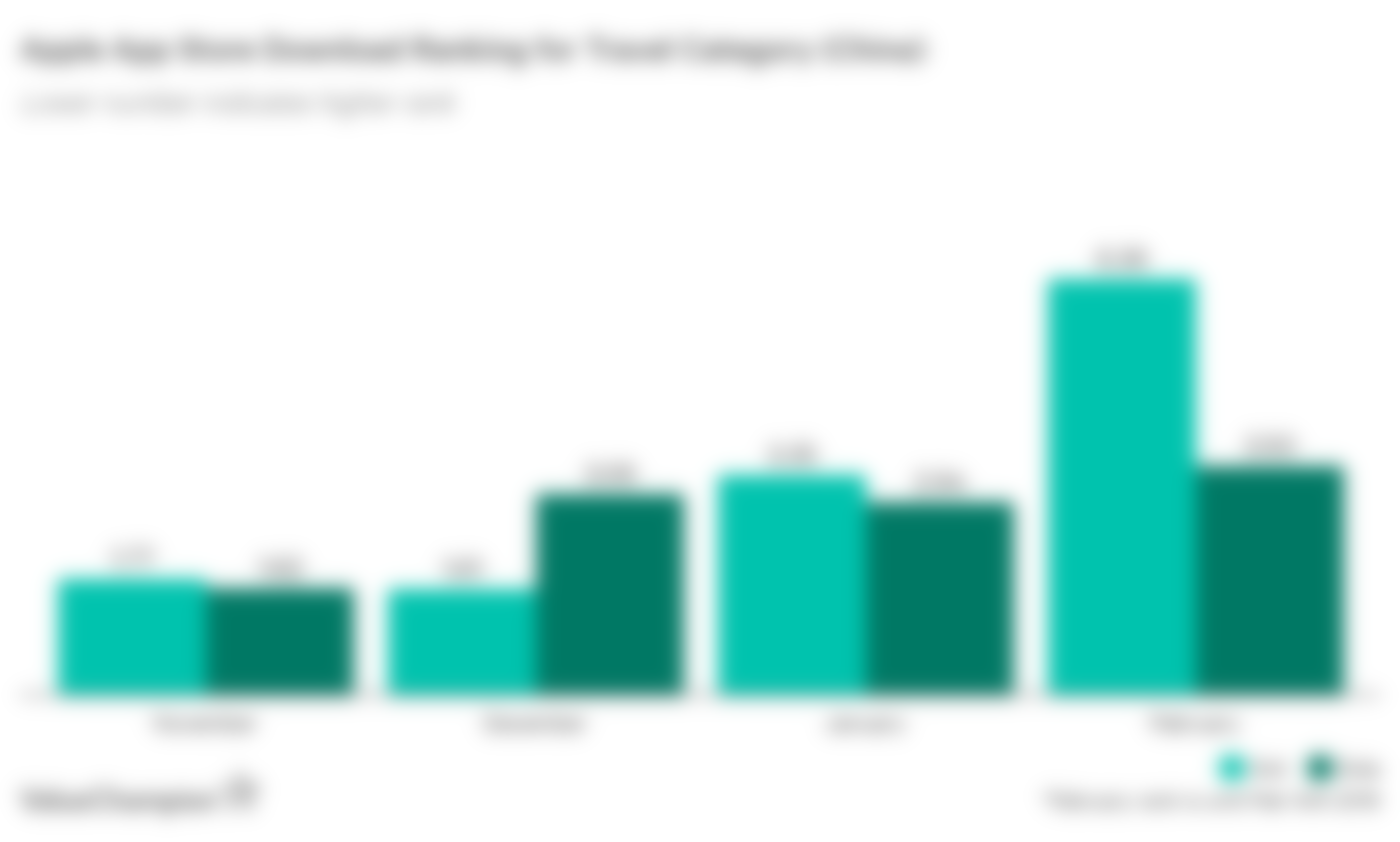 In other regions around the world, Uber is still facing stiff competition from companies like inDriver (Colombia), Beat (Peru), Didi (Mexico), Taxify (South Africa & Nigeria) and Careem (Saudi Arabia, Pakistan), though it has been able to dominate some of the big emerging markets like Brazil and Argentina.
Venture Capital's Appetite for Mega Rounds
In terms of financing, the VC market has been showing an increasing amount of appetite for mega deals. For instance, both the total VC funding and average deal size nearly tripled from Q4 2016 to Q4 2018, according to Pitchbook, driven by massive financing rounds ranging in the hundreds of millions. Essentially, while availability of funding still seems ample overall, it has been the quintessential "rich get richer" when it comes to successful startups. In other words, investors are showing clear signs of preferring the leading companies over their competitors.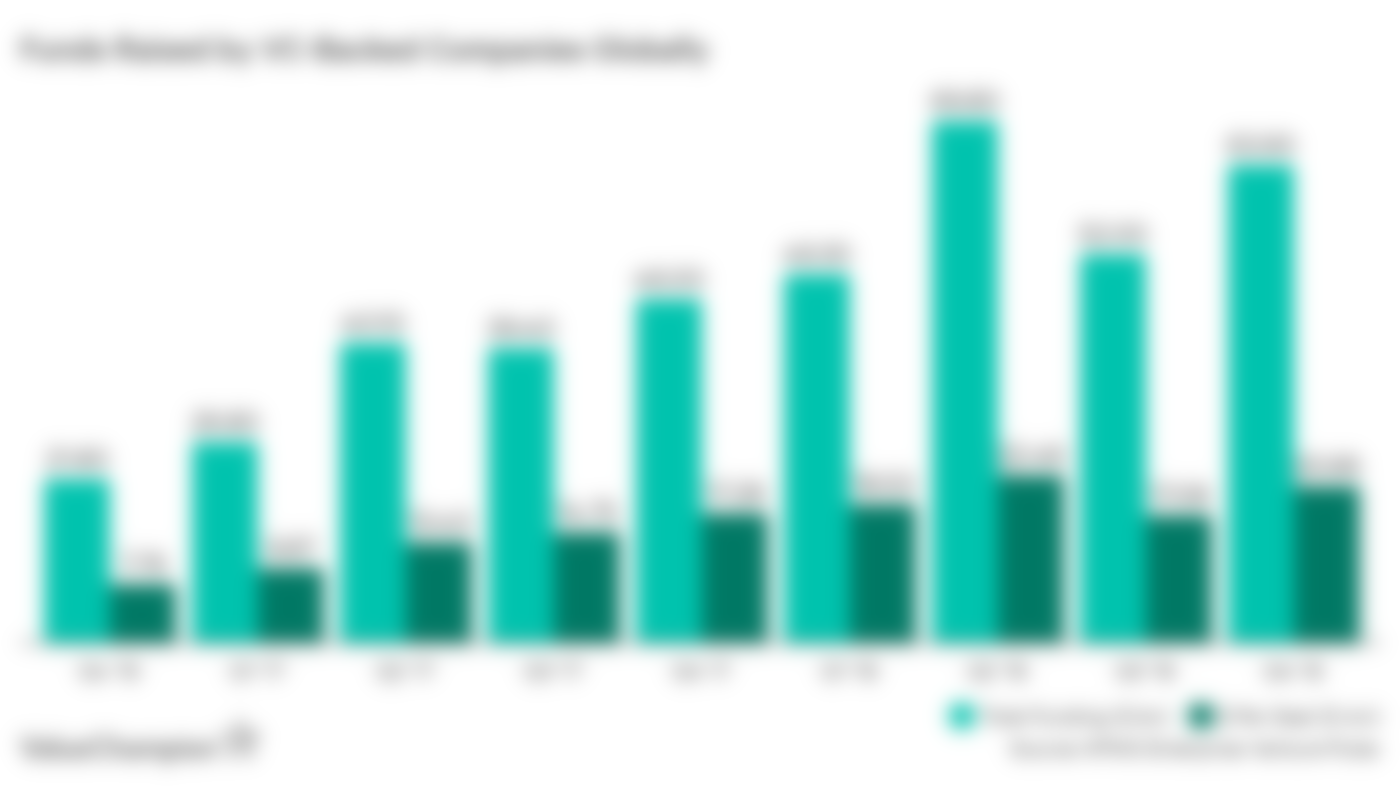 For ridesharing companies, this means that the winners will find it easier to raise money than their smaller competitors. With a bigger warchest, leaders can more easily tolerate losses while waiting for their smaller competitors run out of money, and could even consider acquiring them.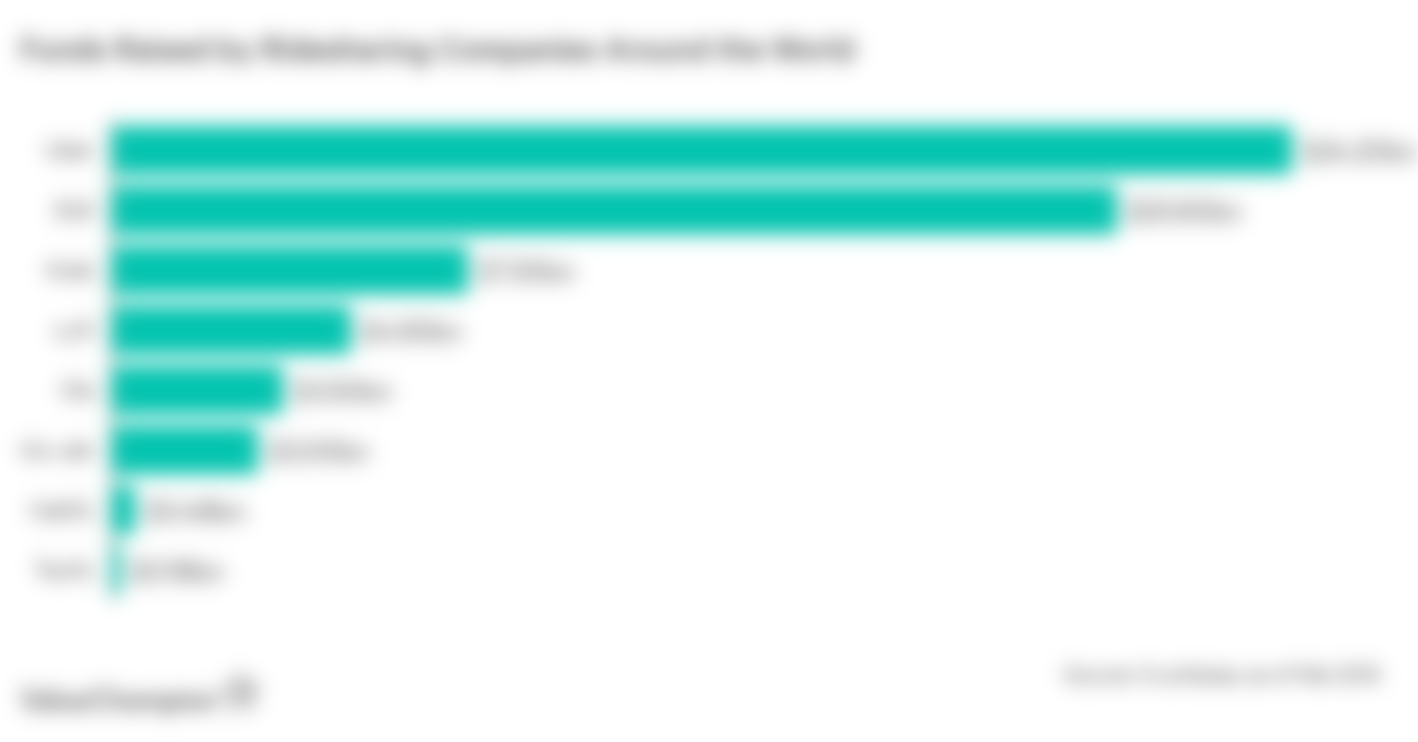 What Does All of This Mean for Major Ridesharing Companies Around the World?
For Uber, our findings is quite positive. It doesn't have a real challenger in most of its major markets, and the dynamics of VC market is also favorable to the biggest player in the world. In such circumstances, it could potentially start reducing subsidies to increase its profitability; if it does, its smaller competitors (i.e. Lyft) have incentive to follow the leader especially if they are concerned about their own finances. Afterall, even the US is now essentially a 2-player market where one is significantly larger than the other.
This also helps to explain why Lyft is in a hurry to complete its IPO before Uber. Investors are showing clear signs of preferring the biggest player in an industry, and Lyft's best bet might be to be the only publicly available stock in the space before Uber also becomes public. One possible implication of this rationale is that Lyft's goal may not necessarily be to aggressively spend its newly raised capital to compete.
For other ride sharing companies, the future is still somewhat unclear. Grab and Go-Jek seem to be having a knife fight that are being funded by immense pockets (Tencent invested in Go-Jek, while Softbank invested in Grab). In India, Uber is still a close #2 to Ola, creating a lot of uncertainties in the competitive dynamic due to Uber's global financing prowess (update Feb 22nd 2019: the rumor that Uber is in talks to sell its UberEats business in India actually suggests that it may be pulling out of the country the way it has done from China and SE Asia, a positive news for Ola). Even in China, where Didi still has the biggest market share & warchest, Dida's sudden rise raises a lot of questions, albeit it was after Didi's PR disaster in 2018. Therefore, these companies likely will need to rely on either M&A as Uber, Didi and Grab have done or hope to out-compete other companies with better financing and execution.