Great Eastern Travel Insurance: Is It a Good Deal?
Great Eastern's uncompetitive pricing for most types of trips and its lackluster coverage makes it unappealing for the deal-savvy consumer, even with its extra perks.
Great Eastern Travel Insurance: Is It a Good Deal?
Great Eastern's uncompetitive pricing for most types of trips and its lackluster coverage makes it unappealing for the deal-savvy consumer, even with its extra perks.
Pros
TravelEasy is competitively priced for single trips
Offers sports and golf coverage
Cons
Basic plan is expensive compared to its peers
Elite plan is expensive for ASEAN travellers but offers below average medical coverage
Great Eastern has 4 separate different policies to choose from, only one of which (the TravelEasy) has competitive pricing. Additionally, all of its policies have below average coverage for everything from medical expenses to trip delay coverage. This makes Great Eastern's travel insurance less than ideal for consumers who want to find a great deal on travel insurance and maximise its coverage. Even the TravelEasy plan may only benefit those who are shopping exclusively based on price, as its coverage is also far from comprehensive.
Table of Contents
Great Eastern Insurance Quick Facts
Current Credit Rating (S&P): AA-
Great Eastern Travel Insurance: What You Need to Know
Great Eastern's travel insurance may disappoint those who are looking for cheap or high value plans due to its mostly uncompetitive premiums and lackluster coverage. Depending on the level of coverage you need, Great Eastern has a few different policies to choose from: the TravelEasy plan is its basic-tier plan, and TravelSmart Premier's Classic and Elite plans are its mid-tier and top-tier equivalents. There is also the TravelSmart Basic plan, which offers the basic medical, terrorism, trip inconvenience and golf coverage for trips to Malaysia and the Batam/Bintan islands. For all plans, you can purchase annual or single-trip plans for individuals, families or groups.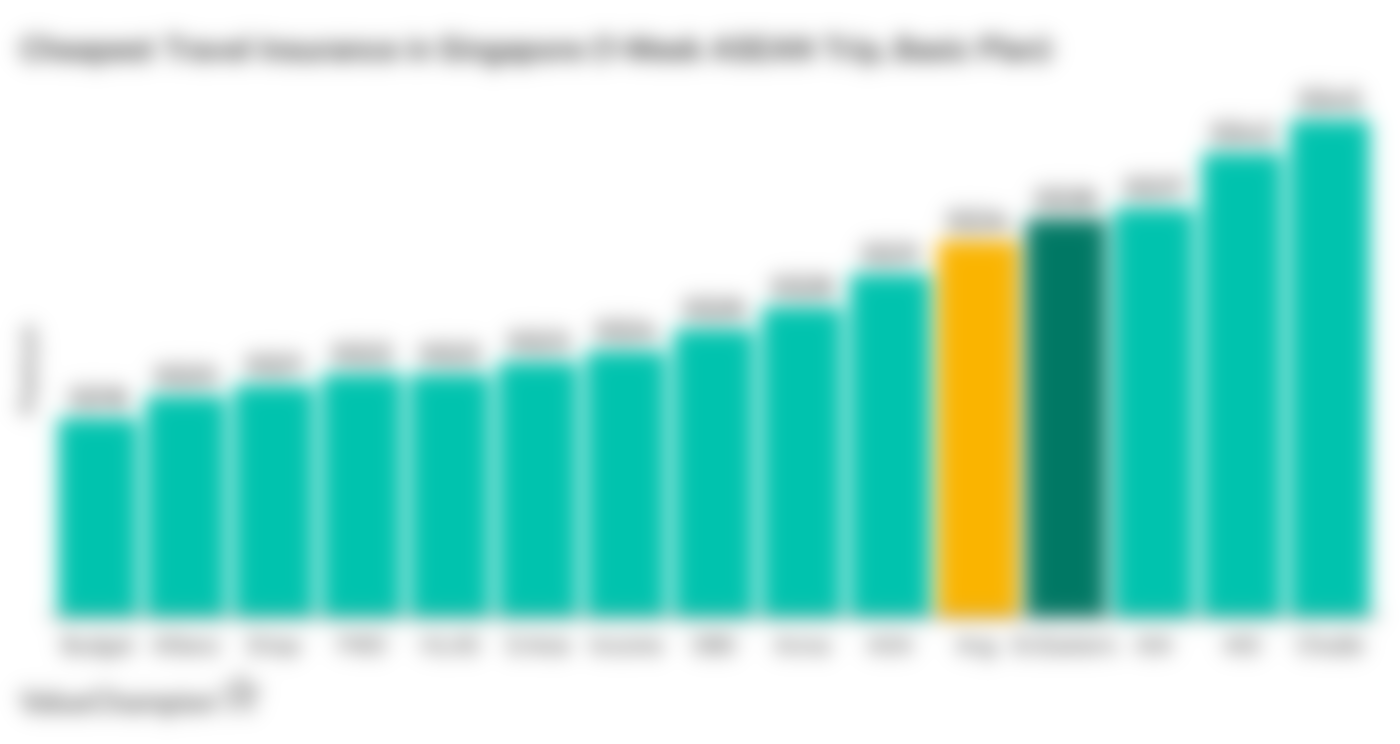 Those looking for comprehensive coverage won't be impressed with what Great Eastern offers, as it consistently falls below average for medical and trip inconvenience coverage. Additionally, though Great Eastern offers adventure sports and golf covers, they are only available for the Classic or Elite plan, both of which cost considerably above average. Other benefits include terrorism coverage for all plans and rental vehicle excess and home contents coverage for the Travel Easy, Classic and Elite plans. However, even with these additional benefits, it is difficult to recommend Great Eastern's travel insurance either to the average consumer who wants to maximise value or to the consumer who needs specific coverage, as all the plans offer below average coverage across the board.
Great Eastern TravelSmart Basic Plan
The TravelSmart Basic plan had the potential of standing out by being the only Malaysia/Batam/Bintan plan that was available for annual coverage. However, it ends up being very pricey compared to other basic-tier plans, which can cost up to 60% less for annual and single trip policies while having better coverage. Not only that, it costs roughly double what other insurers charge for Malaysia-specific plans. For these reasons, we wouldn't recommend this plan, as you can get either better priced Malaysia/Batam/Bintan plans from other insurers like Chubb or Ergo, or get cheaper ASEAN plans from Budget Direct and Etiqa.
Great Eastern TravelEasy Plan
Great Eastern's TravelEasy plan may entice consumers looking for cheap single-trip plans as it ranks consistently as being one of the cheapest regardless of destination. For instance, for a 1-week global trip, the S$35.77 premium is almost 40% cheaper than the basic-tier plan average. However, with its low price comes below-average coverage, making these plans beneficial only to those who want basic, no-frills coverage. You will have S$200,000 in medical coverage, S$100,000 in personal accident coverage and S$10,000 total of trip inconvenience coverage (for things like trip cancellations, baggage delays and trip delays). There is also no golf or sports cover. At similar to lower price, either FWD or Budget Direct would be better options to consider.
Great Eastern TravelSmart Classic & Elite Plans
Great Eastern's Classic plan is quite expensive for the coverage it provides, giving consumers a low value plan and leaving those who either want top coverage or great prices unimpressed. Although it includes golf and sports coverage—which may seem like a great deal at first because most other plans charge extra for these benefits—other mid-tier plans still end up being cheaper even with the extra cost to add on these sports coverages. The Classic Plan's medical and personal accident coverage are also below average and the its cancellation, trip delays, baggage loss and baggage delay coverage hover around the mid-tier average. If you want as much protection as possible for itinerary/baggage incidents, we would recommend Allianz's Silver plan. If you are looking for a plan that excels in medical coverage or has great sports coverage, we would recommend looking at Aviva's Plus plan. Both plans are cheaper than Great Eastern's Classic plan but provide thousands of dollars more in benefits.
Great Eastern's Elite plan is similar to the Classic plan in terms of who it would—or wouldn't—attract. For ASEAN travellers, it is one the most expensive options costing 15% above average. For trips to Asia and Global destinations, its prices are around average. However, the Elite Plan's medical coverage is around half of what most top-tier plans offer, while its coverage for your belongings and trip postponements are 30-50% below average. Additionally, just like the classic plan, it also includes sports and golf cover, terrorism cover and home contents cover. If you are looking for a top-tier plan because you want the best coverage possible for your trip, then we would recommend Aviva or Allianz, as they both have extremely high medical and travel inconvenience coverage, and include all of the extra benefits Great Eastern includes such as sports, golf, jewellery and home contents coverage.
Notable Exclusions
Great Eastern has the standard exclusions for both the TravelEasy and TravelSmart plans, including no cover for events relating to pre-existing conditions, war, mental disorders and pregnancy.
| Medical Exclusions | Trip Inconvenience Exclusions |
| --- | --- |
| Medical Expenses for pre-existing conditions | Engaging in sport for compensation |
| Pregnancy-related events | Items taken by customs officials |
| Suicide and mental illness | Baggage sent separately or items left unattended |
| Cosmetic or elective surgery (unless necessitated by injury) | Fragile articles |
| Travelling when you are medically unfit | Inability to travel due to business or contractual obligations |
| Travelling for medical purposes | War, riots, rebellions |
Sports Coverage
Great Eastern offers fairly comprehensive golfer's coverage that includes equipment, unused green fees and hole-in-one. You will additionally be covered for medical and accident expenses occurring from leisure adventurous activity if you buy either the Classic or Elite plans. The sports covered include helicopter rides, jet skiing, mountaineering (below 3,000 metres), paragliding, parasailing, skiing/snowboarding, skydiving and underwater activities up to a depth of 30 metres.
| Golf Cover | Classic | Elite |
| --- | --- | --- |
| Damage of Equipment | S$500 | S$500 |
| Unused Green Fees | S$250 | S$250 |
| Hole-in-One | S$250 | S$250 |
Claims Information
To submit a claim with Great Eastern, you can either contact their emergency services number (in case of an emergency while on your trip), contact your insurance adviser or mail a claim form along with the appropriate documents.
| | Contact Information |
| --- | --- |
| Customer Service | (65) 6248 2211 |
| 24-Hour Emergency Assistance | (65) 6339 2155 |
| Address | Great Eastern General Insurance Limited, 1 Pickering Street, #01-01, Great Eastern Centre, Singapore 048659 Attn: General Insurance Claims Department |
| Claims | Online |
Great Eastern Travel Insurance Details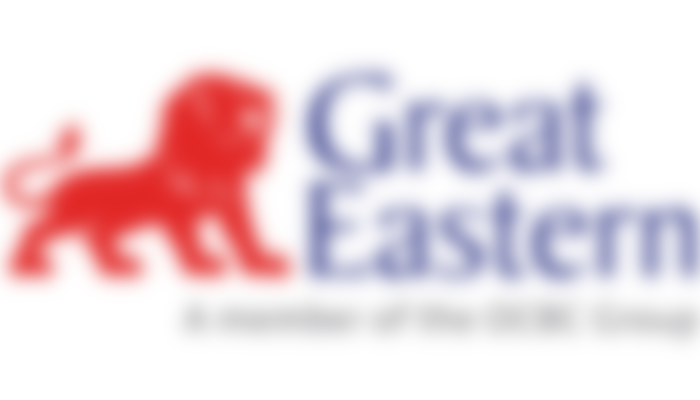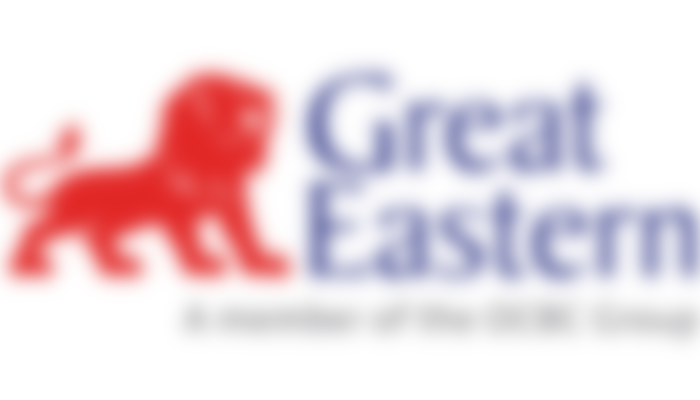 When you get a great deal on your travel insurance, you'll end up maximising your peace of mind while not breaking the bank. Below, you'll find a summary of Great Eastern's coverage and premiums, as well as how they compare to the industry averages. If you'd like to see how Great Eastern's plans compare to other plans on the market, you can read our guide to the best travel insurance plans in Singapore.
| | TravelEasy | Classic | Elite | Industry Average |
| --- | --- | --- | --- | --- |
| 1-Week ASEAN | S$35.75 | S$50.40 | S$61.60 | S$46.00 |
| Annual ASEAN | S$202.50 | S$270 | S$324 | S$248.00 |
| 1-Week Asia | S$35.70 | S$50.40 | S$61.60 | S$56.00 |
| Annual Asia | S$202.50 | S$270.00 | S$324 | S$264.38 |
| 1-Week Global | S$51.50 | S$72.10 | S$86.80 | S$78.00 |
| Annual Global | S$263.70 | S$351.00 | S$421.20 | S$355.00 |
| 1 Week ASEAN Value Ratio | 0.58 | 0.70 | 0.79 | 1.00 |
| Annual Global Ratio | 0.59 | 0.76 | 0.90 | 1.00 |
| Coverage Benefits | TravelEasy | Classic | Elite | Industry Average |
| --- | --- | --- | --- | --- |
| Personal Accident & Death | S$100,000 | S$200,000 | S$300,000 | S$329,300 |
| Medical | S$200,000 | S$300,000 | S$500,000 | S$781,000 |
| Emergency Medical & Repatriation | S$1,020,000 | S$1,050,000 | S$1,110,000 | S$1,043,000 |
| Trip Cancellation | S$5,000 | S$10,000 | S$15,000 | S$12,900 |
| Trip Delays | S$1,000 | S$1,200 | S$1,200 | S$1,300 |
| Baggage Loss Damage | S$3,000 | S$5,000 | S$5,000 | S$5,700 |
| Baggage Delay | S$1,000 | S$1,000 | S$1,200 | S$1,100 |
Read Also: