Credit Cards
3 Ways to Save This GSS 2022 Besides Cashback Credit Cards
Want to shop till you drop without breaking the bank? Read on to learn a few ways to make the most of your money this GSS!
The Great Singapore Sale (GSS) is already underway and you might be eyeing a few things to add to your cart. Before you press the checkout button though, take a minute to read about a few amazing ways you can get the most bang for your buck, without using a cashback credit card.
From rewards cards to buy-now-pay-later (BNPL) applications, there are many ways to save while you splurge this GSS. Here are three ways to maximize your savings while shopping.
1. Keep Up With Your Promotions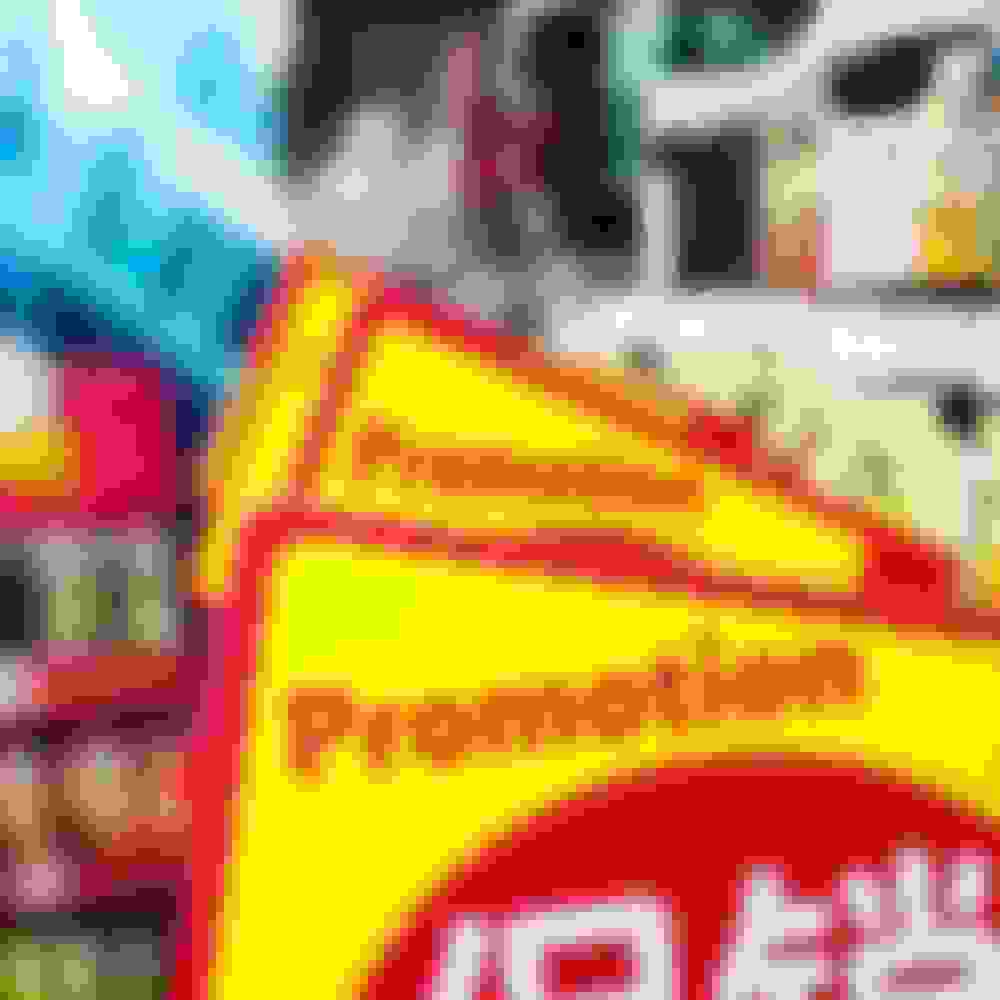 Not only does shopping during the sale help you save, but packing on promo codes onto your purchases can decrease your spending hugely.
With the sale season already in progress, there are tons of promotion discounts available on popular retailers like Shopee, Lazada, Shein, and more. Local boutiques and physical retailers also have their fair share of discounts going around so do keep a lookout for them.
However, do beware the specific rules sites have of stacking coupons. Some e-commerce sites, such as Shopee, have terms and conditions set within their vouchers. One of the most common ones is that the voucher cannot be used with other ongoing promotions. So be sure to read carefully and maximize your savings with coupons.
Keep a lookout for flash deals as well. These can be up to 50% off retail price and are easily one of the best deals this GSS. Deals like these can occur for small ticket items like home organization compartments but also can take the form of massive electronics like a PRISM monitor or a new phone.
If there is something you have been looking to purchase for a while, or you are the kind of person that just enjoys a good bargain, make sure to stay up to date with all the flash deals going on.
2. BNPL (Buy-Now Pay-Later) Apps
Buy-Now Pay-Later apps have been all the rage recently. With over 1.1 million people in Singapore having used this tool, BNPL has become a solution for those who wish to divide their purchases into smaller payments over a period of time.
The massive benefit of these BNPL applications is that you can split payments across a few months while incurring no transaction fees and no interest rates. The table below shows the fees for some of the most popular BNPL apps like Atome, Pace, Hoolah, and more, and most do not have processing fee or interest rates.
| Company | Repayment Schedule | Processing Fees | Interest Rate |
| --- | --- | --- | --- |
| Rely PayLater | Four payments, every two weeks | 0% | 0% p.m. |
| Rely Installment | Once a month for 3 months | 0% | 0% p.m. |
| Hoolah | Once a month for 3 months | 0% | 0% p.m. |
| LatitudePay | Once a month for 3 months | 0% | 0% p.m. |
| Atome | Once a month for 3 months | 0% | 0% p.m. |
| Pace | Once a month for 3 months | 0% | 0% p.m. |
| Grab PayLater | Once a month for 4 months or pay full amount the month after purchase | 0% | 0% p.m. |
In these GSS times, these can be even more helpful. BNPL apps are super convenient for when you don't have the funds for something straight away but cannot pass on a very good deal.
Currently, new users of Atome can enjoy up to S$10 their first purchase at checkout when using the Atome app. Hoolah also offers new user vouchers as well as referral perks for both the people involved. LatitudePay also offers some great merchant specific coupons, so check out their page here.
BNPL apps can be a good way for you to make full use of this GSS. However, this is akin to taking a small loan, so do be sure that you can pay back the amount in full during the stipulated time frame.
3. Credit Card Rewards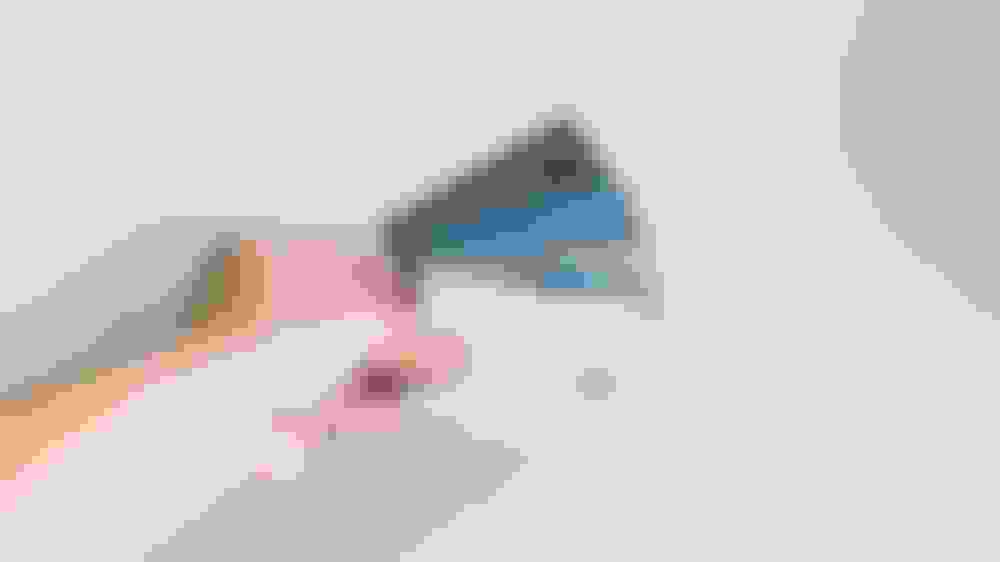 Apart from cashback cards, there are other credit cards that provide you with great benefits, especially if you're planning to splurge this GSS.
There are so many options out there, each suited for a different type of person. From shopping rebates and low exchange fees, to payment splits and miles, there is a credit card for everyone.
If you're planning to spend sometime soon, getting a credit card in line with your needs can be a great option. We have listed down a few of the best below for you:
Rewards Credit Cards for Avid Shoppers
Citi Rewards Card
Promotions:
Receive an Apple iPad 9th Gen (worth $499) or Xiaomi Mi Robot Vacuum-Mop 2 (worth $549) or Samsonite Straren Spinner (worth S$600) or S$350 Cash within 30 days of card approval.
Promotion is valid from 16 - 31 August 2022
If you're a spender on fashion or online shopping, this card is the perfect way to maximize your rewards when doing what you love.
Cardholders earn 10 points which is about 4 miles per S$1 on fashion retail such as clothing, bags, shoes & more. You will earn regardless of where you spend, be it online, offline (including department stores), locally or overseas.
What's more, it comes with significant perks like travel insurance, which many competitors lack.
UOB KrisFlyer Card
If you are going to be spending the big bucks on online shopping soon, consider getting a UOB KrisFlyer Card to boot.
In one purchase make full use of the GSS to shop till your heart's content while also gaining 3 miles per S$1 transaction on online fashion shopping by spending at least S$500 with SIA brands within the year.
The annual fee of this card is also waived the first year, so you don't have to worry about incurring costs of owning the card anytime in the foreseeable future.
Cards for Big Spenders
DBS Woman's World Master
If you are going to make a big purchase that you would like to pay over time, this card is a great option for you. Cardholders earn 4 miles per S$1 on online shopping, 0.4 miles for local spend.
Furthermore, they can split transactions as low as S$100 into installments across up to 12 months via DBS' My Preferred Payment Plan. This has no interest or processing fee that you have to worry about.
UOB Lady's Card
PROMO: GET UP TO S$218 CASH CREDIT
If you're on the way to leading that luxury lifestyle, this card is worth considering. First, the card gives customers a chance to earn 10X UNI$ on your card spend, enabling you to have some savings. Other than that it also has one extra key feature that makes this unique.
UOB Lady's LuxePay Plan comes with this card and you can use this to better manage your month-on-month cash flow and avoid the burden of a lump-sum payment. With this programme, you can put your new luxury purchase(shoes or bags) worth S$500 or more on a 6 or 12-month installment plan that is absolutely free.
Cards for Overseas Shopping
If you're saving up for a trip or are looking to buy from Taobao instead of spending locally, there are some great choices for that.
YouTrip MasterCard
Consider this if
you are a frequent flyer
The YouTrip MasterCard is great for individuals who spend a lot of money overseas.
This card is linked to a digital wallet that allows you to hold and spend in 150 different currencies. There are also no fees on the foreign exchange, compared to traditional credit cards which can charge a heavy conversion rate. The card also allows you to withdraw cash at a flat fee of $5.
With this card in your pocket, you can freely shop internationally without having to worry about any additional fees.
OCBC 90°N MasterCard
Cardholders earn in Travel$, which can each be redeemed for 1 air mile or S$0.01 cash rebate. In other words, every S$1 spend earns 1.2 miles (or 1.2% cashback) locally and 2.1 miles (2.1% cashback) overseas.
One bonus feature of this card is that users do not have to pay foreign exchange conversion fees making this card perfect for those of you looking to finally go on holiday this summer. And what's more, your rewards will never expire.
Conclusion
Shopping using alternative methods to save is a huge benefit. Not only can you get the most for money but you also can stack these to receive maximum savings. From credit cards to BNPLs, we believe that these are some of the best ways to shop and save this GSS.
Read Also: