Maternity Insurance
Having a Baby? Here Are 4 Unexpected Costs To Know
If you're pregnant, you may have already started budgeting for your baby. Here are five unexpected costs to factor in so you can be completely prepared.
Expectant parents are busy preparing to bring their children into the world by supporting them through any means possible. Such support inevitably includes financial support, which can add stress for many parents-to-be, considering that prenatal care alone can cost over S$6,000. However, while you may expect a rise in your utility and grocery bills as a result of being pregnant, there are several other not-so-apparent costs in having a baby. To help you best prepare, we've compiled a list of the top four things you should know and how to budget for them.
1. Costs of Unscheduled Doctor's Visits
When you're pregnant, you'll be making weekly, semi-monthly, and monthly visits to the doctor's office depending on how far along in the pregnancy you are. In some cases, like unexpected bleeding or frequent pain, you may need to visit the doctor more regularly. While the average cost of prenatal care for 9 months is S$6,393, making additional visits could cost an extra S$500 per public hospital visit or S$2,000-S$2,500 for a private OB-GYN clinic. You may also find out that you need to get a genetic disease test, which can cost an additional S$643-S$1,336.
To help offset unexpected medical costs, you should adjust any budgeting guidelines you follow to fit your situation. For instance, if you follow the 50-30-20 rule, you may want to reduce your discretionary spending (ie, non-essential goods like dining out) from 30% to 25% and increase your savings to 25% each month to accommodate for medical costs.
2. Your Delivery May Not Be Fully Covered
You also need to plan for unexpected costs that can happen during your delivery. For instance, MediShield Life and your private health insurance don't cover uncomplicated deliveries. Instead, you can use the Medisave Maternity Package (MMP) to subsidise up to S$3,000 for a vaginal delivery or S$4,250 for a C-section delivery. While staying in a B2 or C Ward can significantly reduce your out-of-pocket costs thanks to the MMP, you may be in for a surprise bill if you want to deliver your baby in an A Ward or private hospital, where hospital bills can increase to over S$12,000. Furthermore, while MediShield Life covers 24 pregnancy and childbirth-related complications, the hospitalisation and child delivery coverage limits of up to S$700 per day for normal Ward hospitalisation and up to S$1,200 per day for ICU hospitalisation may not be enough depending on the hospital and Ward you will be staying in.
Complications Covered Under the Ministry of Health's Medishield Life Plan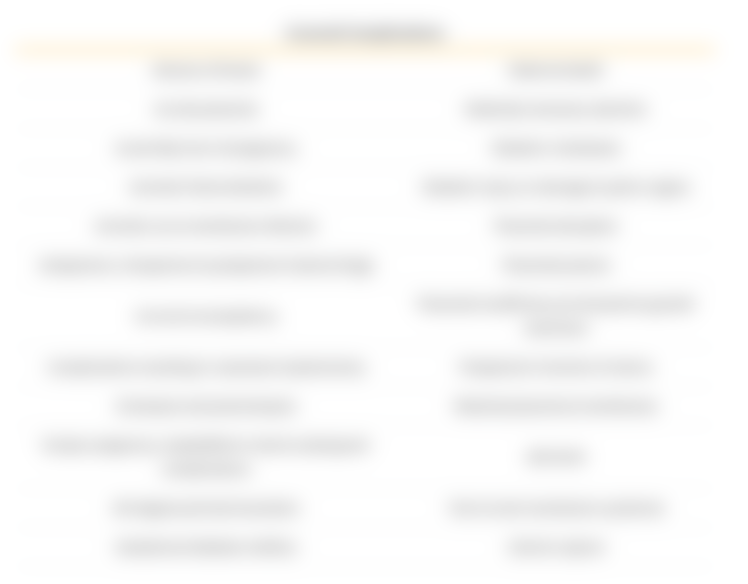 To protect against complications that aren't covered by MediShield Life or your private health insurance plan, you can consider maternity insurance. This policy will payout for pregnancy complications, a range of congenital illnesses, and your or your baby's death. Even more, some maternity insurance policies, like Great Eastern's Flexi Maternity, will give you and your baby coverage for up to three years after your baby is born. While it won't provide a payout for routine pregnancy bills, it is a good contingency plan to avoid large hospital bills that arise out of pregnancy complications. You should just make sure you read the policy wording carefully so you know what conditions won't be covered.
3. Baby Showers Can Cost Hundreds of Dollars
While baby showers can be an exciting way to celebrate your pregnancy, throwing a party could quickly become an expensive and stressful event. For instance, you may wish to rent out a venue, which can cost an average of S$154.62 per hour. Many venues include the option to cater your party, but if they don't have that option, then you could pay an extra S$15-S$50 per person. Finally, a specialty cake can cost on average S$52 to feed a group of 10.
Cost of Throwing a Baby Shower in Singapore
If you want to save money on the baby shower, try comparing different vendors, incorporating D-I-Y decorations, and limiting the number of guests. You can also find affordable baby shower decorations on Shopee or Lazada, where you can find balloons as cheap as S$2.69 for a set of 6-8 balloons and sets of balloons, banners, lanterns, cake toppers, and other decorations for under S$25. If you're more conscious of costs at the moment, you could even host a small gathering at your house or a friend's house and encourage guests to bring food for a "potluck" instead.
4. Sleep Deprivation Can Lead To Simple Tasks Being Outsourced
Another unexpected cost is the physical and emotional toll that having a baby will put on you. Pregnant women on average get only 5 hours of sleep a night. This lack of sleep can lead to lack of concentration, health problems, and loss of work productivity, which can cost hundreds, if not thousands, in medical bills, work wages lost and other costs.
If you're sleep-deprived, doing everyday tasks can also be difficult. To alleviate the stress and discomfort, you may need to outsource some activities. For instance, you may find that you have to outsource your laundry duties, which can cost upwards of S$22.50 for a 5kg load. You may also not have enough energy to cook, which means you'll end up spending money on takeout, which can cost at least S$15 per meal. However, while these costs can put pressure on your budget, they are modest in size compared to other unexpected costs and provide an opportunity to pamper yourself as you are preparing for your baby.
To Prepare for These Costs, Make Informed Budgeting Decisions
Welcoming your little one into the world is an incredibly exciting time. However, you may find yourself in a tight pinch as costs rise. Even once you have your child, you can expect to pay around S$1,500 each month.
Before you dip into your savings, you should make sure to create a budget that works for you and factor in a certain amount (like 5-10%) for unexpected costs. Within this budget, you should also try to devote time and money to self-care during your pregnancy. Lastly, Singapore gives out subsidies and grants to expecting and new parents. Thus, you should check to see if you qualify for bonuses such as the Baby Bonus and Childcare Basic Subsidy to receive thousands of dollars in additional funds.