Bank Accounts
How to Avoid Bank Scams in Singapore Using a Secure Savings Account
How does the recent spate of bank scams in Singapore affect you? What can you do about it? Find out in the article below.
With the recent spate of bank scams in Singapore, find out how it affects you and how you can prevent such unfortunate mishaps through the use of a secure savings account.
On 20 February 2022, the Singapore Police Force made an announcement. They had arrested 13 people suspected to have been involved in a recent series of bank phishing scams. These scams had ensnared nearly 800 OCBC Bank users and inflicted on them a total of $13.7 million in losses.
OCBC is not alone in facing such scams. With other banks such as Maybank experiencing scams as well, perhaps it is time to explore ways to avoid falling prey to such scams and losing your money. From signs that you have been scammed to how having secure bank accounts with a strong security system can prevent a scam, we have it all covered.
In this article, we will explore how your choice of savings bank accounts in Singapore, as well as some measures you can take, can help you to avoid falling prey to such scams and losing your money.
Why Are Bank Scams on the Rise in Singapore?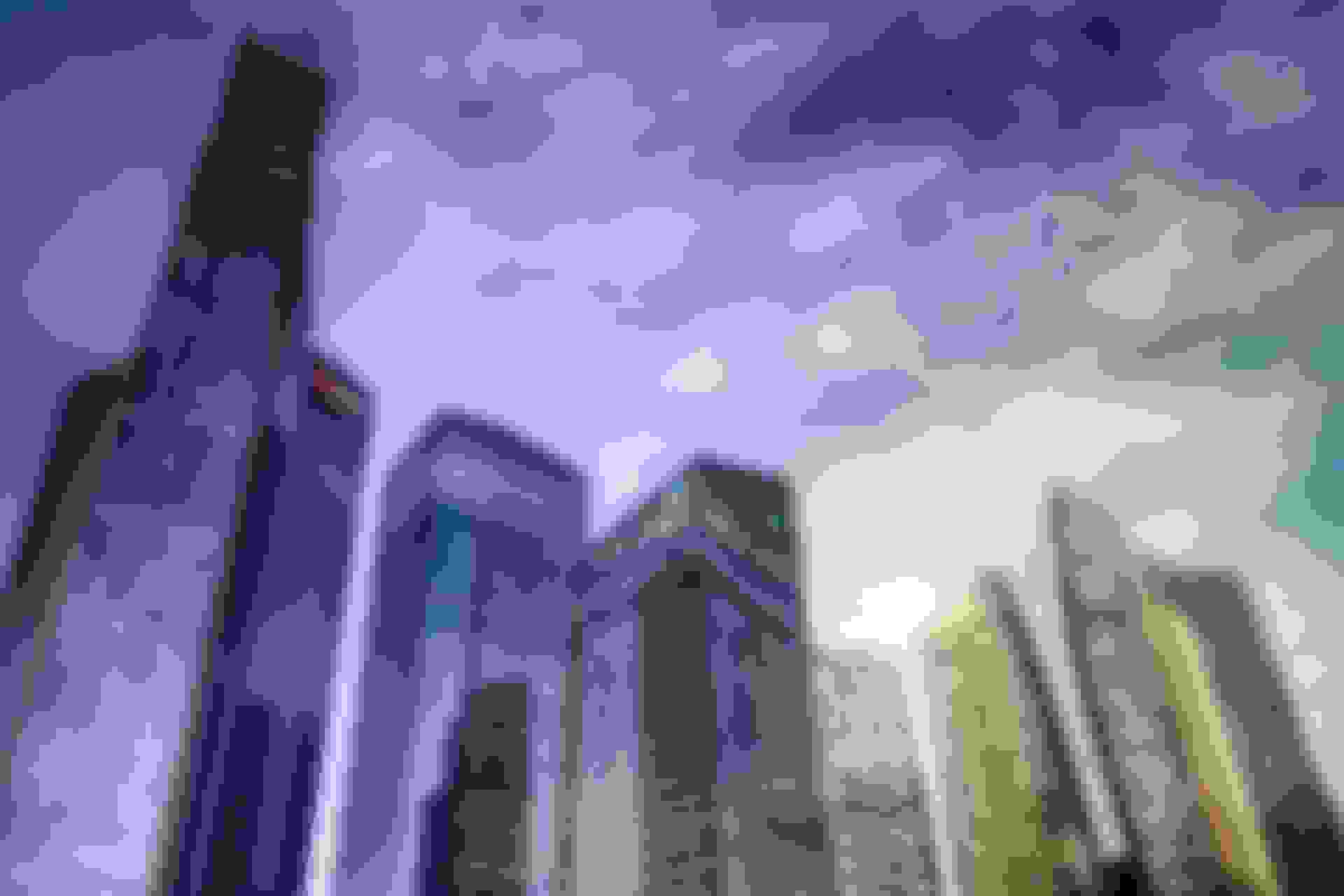 As Singapore moves towards a "cashless society", more and more monetary transactions are going online. Some transactions, which in the past could only be done at a physical bank location, can now be done from anywhere through an Internet-connected device.
The increased reliance on digital services means those unfamiliar with the new technology (and even some of those who are) are more vulnerable to online scams. For example, in the recent OCBC phishing scams, users received an SMS that looked similar to ones that the bank had sent previously - however, the link in the SMS did not lead to the bank's official website. The scam victims were unable to tell the real and fraudulent links apart, although a keener eye might have been able to.
While advances in technology have made bank transactions much more convenient, they have also assisted scammers. For example, in a few recent cases, scammers used Google Ads to direct Maybank users to a fraudulent customer service hotline. Scammers have also sent SMS messages in the same SMS thread that is used by a bank to send legitimate messages. Online banking scams have become more sophisticated and present an increased threat to banks and their customers.
In response to the surge in cases, both the Monetary Authority of Singapore (MAS) and the Association of Banks in Singapore (ABS) have released a set of additional security measures on 19 January 2022. The measures include the removal of clickable links in SMSes and more which will be discussed later in the article.
How Do I Know If I'm Being Scammed Online?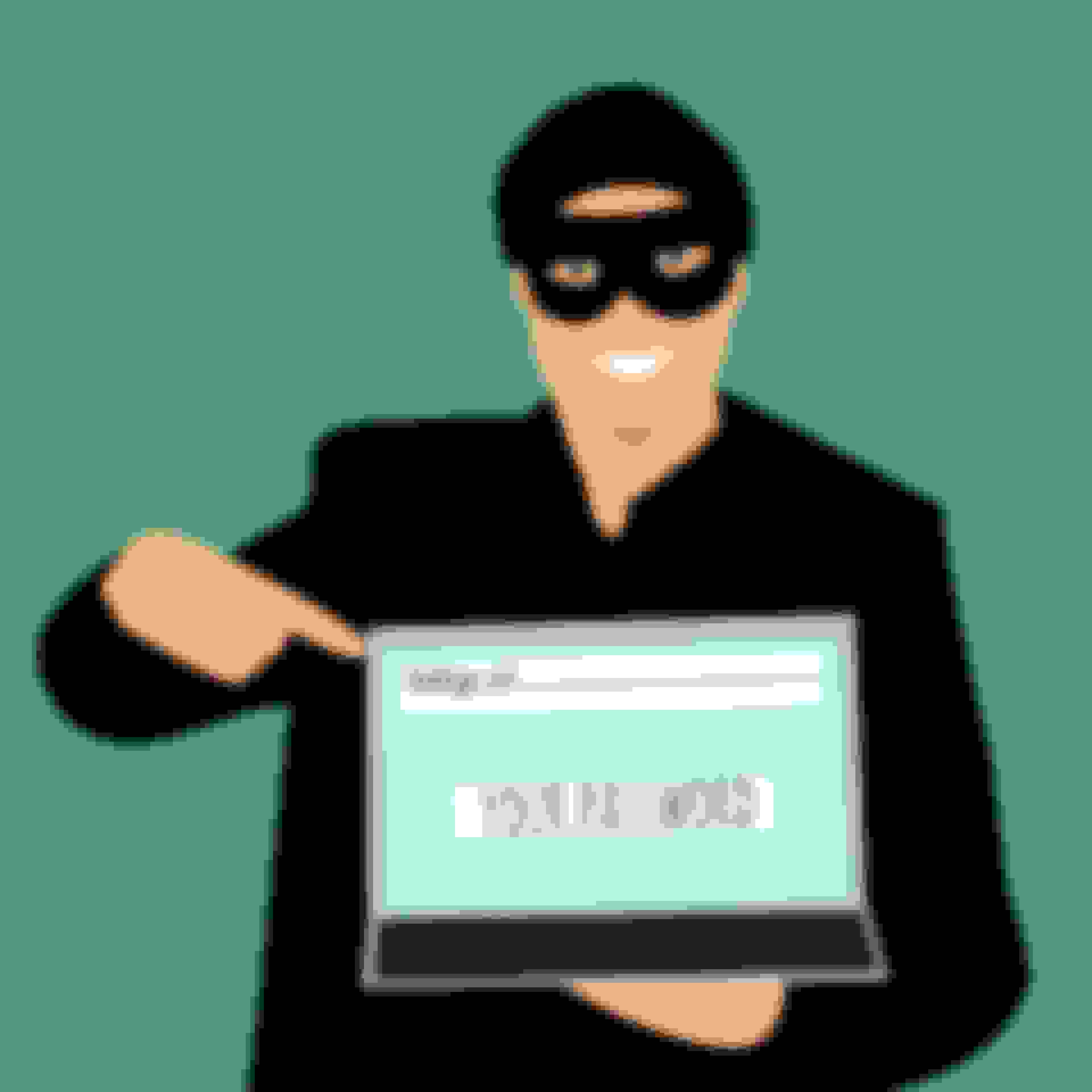 While it might often be hard to tell if you're being entrapped by an online banking scam, there are some signs that can help you identify them. If you are unsure whether you are facing a scam, you can call the hotline on your bank's official website to verify the authenticity of the message or email you received.
The table below lists the following bank's 24/7 Customer Service/Scam Hotlines.
Bank
Hotline
OCBC
1800 363 3333 or +65 6363 3333 (if you are overseas)
DBS
1800-339-6963 or 6339-6963
Singapore Quick Links for Self-Service:
https://www.dbs.com.sg/personal/bank-with-ease/contact-us
Maybank
1800-629 2265 or +65 6533 5229 (if you are overseas)
UOB
6255 0160
CIMB
+65 6333 6666
Citibank
1800-374-9700
Standard Chartered
1800-255-0000
Bank of China
1800 66 95566 or +65 677 95566 (if you are overseas)
Alternatively, you may also call the National Crime Prevention Council (NCPC) anti-scam hotline at 1800-722-6688 that is available from Monday to Friday, 9am to 5pm or email [email protected].
SMS Contains a Suspicious Link
Many online banking scams involve a victim receiving an SMS, then clicking a link in it which takes them to the phishing site. Similar to fishing, scammers essentially use a bait such as free money to "fish" for credit card, bank and other details. Made to fool one into believing that it is a legitimate website, phishing sites are a domain similar in name and appearance to the official website.
In recent times such as during the infamous OCBC Scam, scammers have also been able to send such links through the official bank SMS threads. As clicking on such links could potentially compromise your account and data, it is advisable not to click on links in these messages, especially "shortened" links, such as bit.ly links.
We acknowledge that it is sometimes extremely difficult to differentiate between what is a scam and what is legitimate. As such, we recommend that you access your account using the bank's official payment app or website.
The best and safest option is to access your account through your bank's official banking or payment app, or to go directly to the site through your device's internet browser. You can then carry out your transactions in the app. For example, DBS has a digibank mobile app and a Paylah mobile payment app.
Protected with multi-factor authentications such as facial recognition, the likelihood of unauthorised access to your accounts is significantly reduced. Yet, it is not foolproof. There are still cases where people fall prey to scams and give up their personal information such as passwords and passport information to the scammers. Evidently, solely relying on authorities and your bank is insufficient. Instead, to prevent yourself from falling prey to scams, it is equally important that you remain vigilant.
As an added level of security, consider directly typing in the URL into the browser instead of clicking on the links provided and using a secured network when accessing such platforms.
SMS Contains a Request for Credit Card Details, Account Details or One Time Password (OTP)
If you receive an SMS or email asking you to divulge your credit card or account details or a One-Time Password (OTP), it's most likely a scam. Common reasons that the scammers provide are that they need these details to verify or unlock your account, or that you have won a prize and you need to submit your details to redeem it.
For example, in the Maybank Google Ads banking scam, the scammers convinced victims that their accounts were frozen as part of a police anti-scam initiative. To unfreeze their accounts, the victims were told that they had to transfer money to a new account. This resulted in the victims losing their money.
To prevent yourself from falling prey to such scams, remember that official bank mobile applications and websites now typically do not require the following details to verify or unlock your account: Credit card details SMS or email OTPs Digital Token approvals
Website That You Are Directed to Have a Suspicious Domain Name/URL
Before entering your details on a bank's webpage or making any transactions, verify that you are on the bank's official website. You can do so by checking the URL bar for the website's domain name. Phishing sites tend to have URLs that are unrelated to the bank or that are a variation of the bank's name.
Take the DBS Rewards Site for instance.
Comparison
Fake
[word].ursreward.com
Real
dbs.com.sg
Furthermore, the URL of official bank websites should contain the following:
"https://" and not "http://"
A lock icon before "https://"
Typographical or Design Errors in the SMS and Website
As an official bank with a reputation to uphold, a lot of effort has gone into crafting the website and SMS. In a bid to improve a user's online banking experience, designers and User Interface (UI) experts have been employed. As such, the SMS sent or websites should not contain any typographical or design errors. The grammar used should not have any mistakes and the graphics displayed should be sharp.
If the website that you have been directed to does not fit into the above description, you have probably clicked on a phishing link.
What You Can Do if You Have Fallen Prey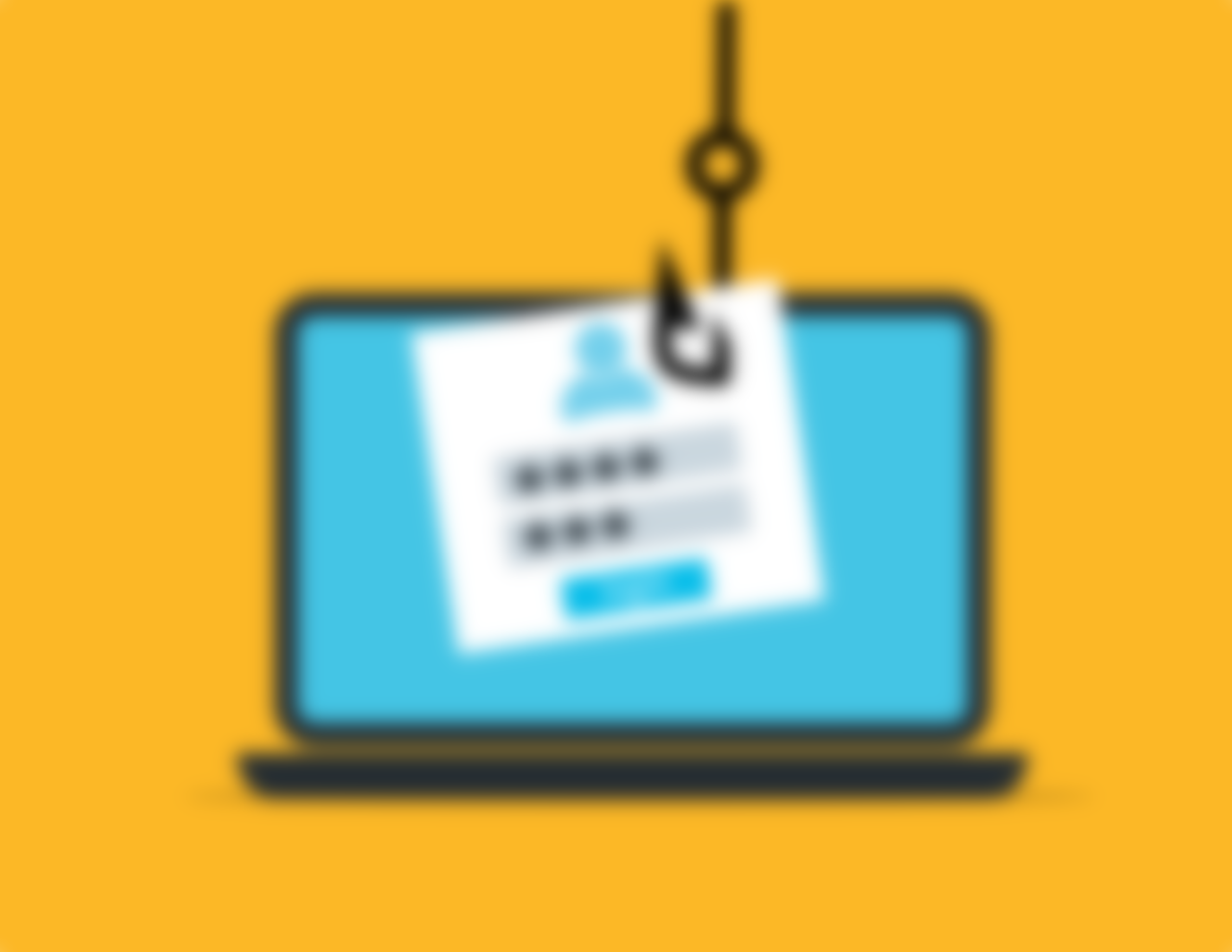 In the unfortunate event that you have indeed fallen prey, try not to get flustered. Here's what you should do.
Lodge a Police Report
When you have discovered that you have been scammed, you should lodge a police report immediately. Doing so will allow investigations to begin.
Inform Your Bank
Apart from lodging a police report, be sure to call your bank's hotline. Informing your bank will allow them to reverse the charges and temporarily suspend all transactions. You may submit the police report to support your case.
When informing your bank, do remember to prepare the following information:
Approximate Date & Time of the alleged scam or fraud,
Channel Used (Phone, SMS, E-mail, E-commerce Platform),
A copy of the scam or fraud message if available.
Thereafter, the bank will then investigate your case. Should they deem your report to be valid, you will not be charged.
How to Avoid Bank Scams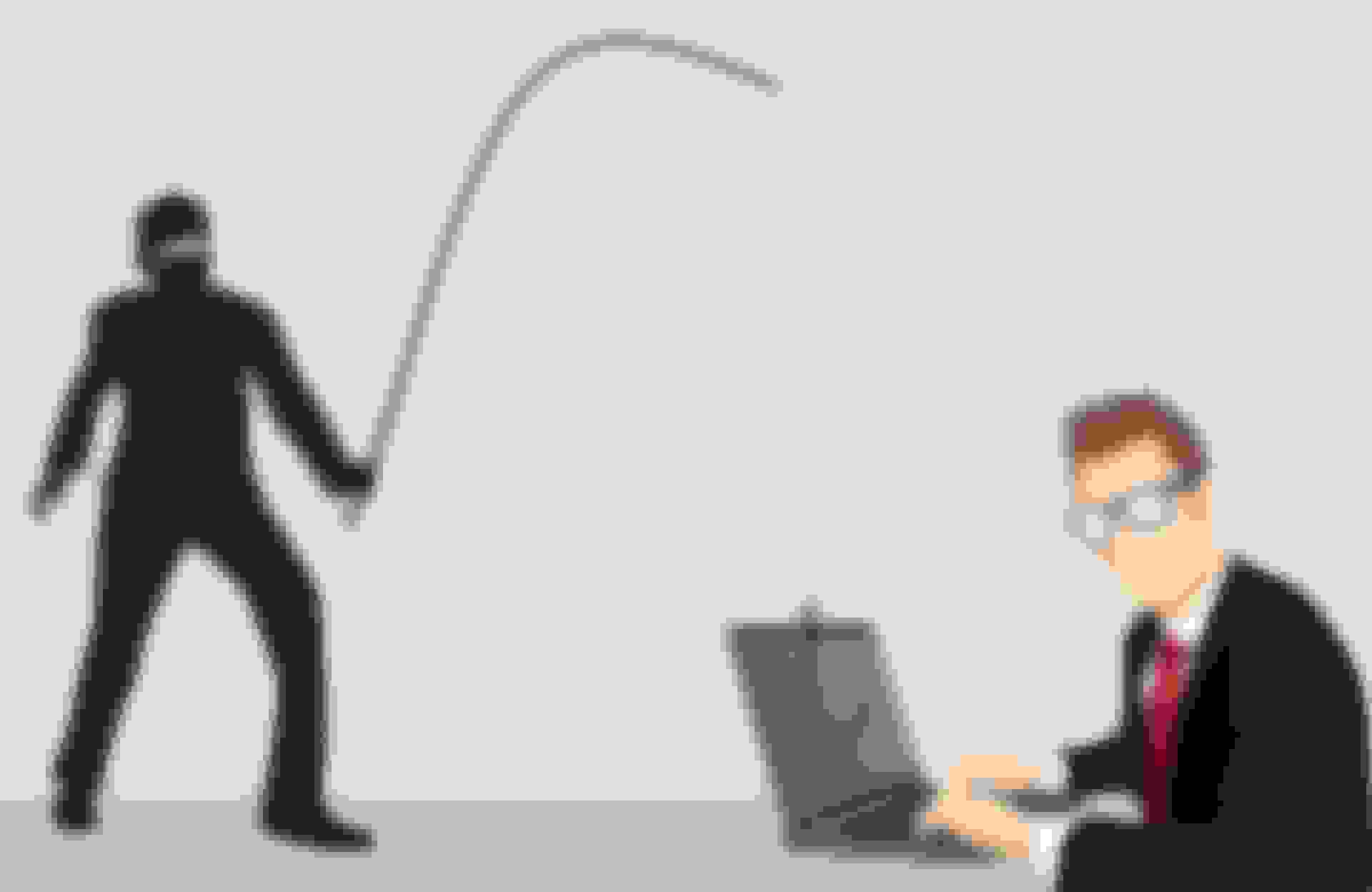 Unfortunately, the reality is that bank scams can happen to almost anyone. As such, the only protection you have is finding tips and tricks to avoid it.
How Can a Secure Savings Bank Account Protect You?
In light of the recent spate of banking scams in Singapore, banks in Singapore have been implementing measures to protect customers. These measures are aimed at making it more difficult for scammers to obtain the personal details of users, as well as buying time for breaches to be resolved. Some of the measures that banks in Singapore have agreed to implement are:
Introducing a delay of minimally 12 hours before you can activate a digital soft token for your account
Removing clickable links in SMS messages and emails sent to retail consumers.
Having specialised customer service teams on hand to swiftly respond to scam incident reports.
Reinforcing their anti-scam education outreach.
Implementing a cooling-off period before allowing major changes to an account, such as changes to the user's contact details
Understanding that it is insufficient to rely solely on your bank, anti-scam education outreach will raise awareness amongst customers on ways to better protect their assets and more importantly, avoid bank scams.
To further curb the banking scams, the banks are also considering new measures like biometric authentication and empowering customers to freeze their accounts without contacting their bank.
What Are the Best Secure Savings Bank Accounts?
With the measures implemented in response to the recent scam cases, bank savings accounts in Singapore are now more secure. Having seen the devastating impacts of a bank scam, you are probably well aware that having a secure savings account with high levels of security is imperative in avoiding a scam.
To better protect your assets, here are some of the best high interest savings accounts and saving plans in Singapore you might want to consider.
OCBC 360 Account: Competitive Interest for Incremental Savers
Standard Chartered Bonus$aver Account: Highest Effective Interest Rate
Market-Leading Effective Interest Rate: DBS Multiplier Account
Download ScamShield
Developed by the National Crime Prevention Council (NCPC), ScamShield is a mobile application that works in the background to filter scam messages and calls from numbers used in illegal activities. The numbers blocked will follow the database of blocked numbers managed by NCPC as well as the Singapore Police Force (SPF).
What's Next?
While it is comforting to know that banks in Singapore are trying their best to step up their security measures, it is not enough to solely rely on the bank's anti-scam measures to avoid bank scams.
It is important that bank users also practise discretion and remain alert to avoid falling for them. Through being more aware of what to look out for and the steps to take to avoid falling for a bank scam, such measures will decrease your chances of getting into a scam significantly.
Want to better protect your hard-earned assets? Find the most secure savings accounts using our comprehensive analysis on savings accounts available in the Singapore market!