Investments
All About Investing In Singapore – Temasek's Top Investment Destination
The value of Temasek Holdings' net portfolio has risen to above $400 billion for the first time amidst all the volatility. Singapore is also now the top investment destination in Temasek's portfolio, replacing China.
Is Singapore one of the most attractive places to invest in? What does being the top investment destination mean for us? Let us discuss more on investors and investments in Singapore.
Table of Contents:
What Does This Mean For Singapore?
Temasek, being our state investor, having a well-performing portfolio with investments exceeding $400 billion sounds impressive. But, what's in it for the common Singaporean?
The Singapore economy has been doing well in its recovery, due to the relaxation of Covid-19 restrictions and encouragement of consumer demand. Their investment in unlisted companies and assets, such as SP Group, have also delivered steady returns for the company's portfolio. As such, Singapore assets now make up 27% of Temasek's portfolio, overtaking China's 22%. Temasek also invests consistently in assets generating sustainable returns in the long run, that adhere to 4 main trends – digitisation, sustainable living, future of consumption and longer lifespans.
Temasek's investments help to benefit the average Singaporean through their contributions to the annual Budget, via the Net Investment Return Contribution (NIRC) scheme.
There are 3 institutions which make investment decisions relating to Singapore's financial reserves, and they are – Temasek, GIC and MAS. Under the NIRC, the Singapore government can spend up to 50% of the expected long run investment returns from these 3 institutions. With Temasek generating high returns from their investments, it means that more spending on infrastructure and programmes can be expected in the near future.
Why Do Investors Like Investing In Singapore?
Singapore has long had a reputation for being a great place to invest. But why is this so? Let's delve into some of the factors that have moulded Singapore into becoming one of the most financially attractive and conducive cities in the world.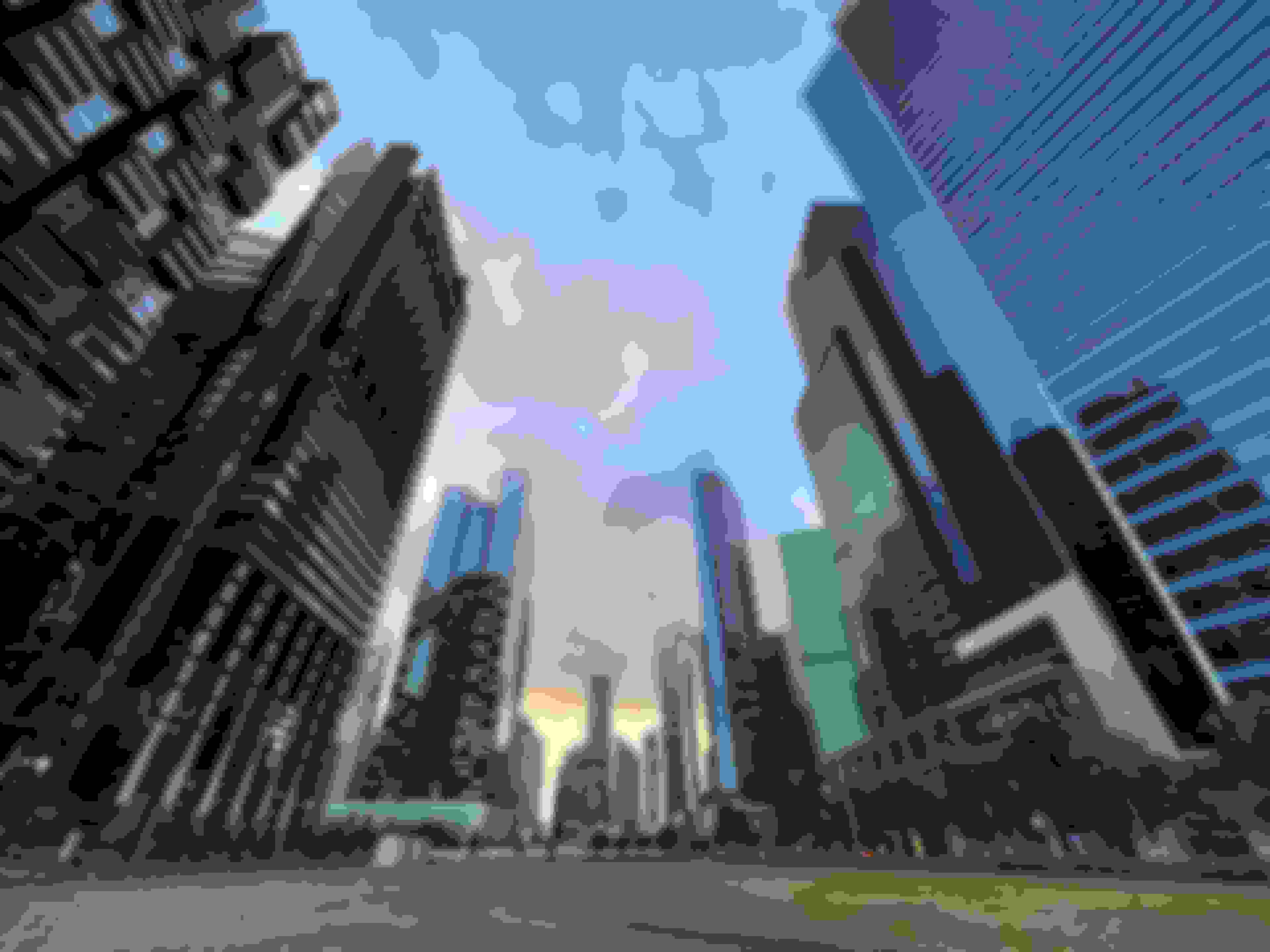 First of all, the Singapore government has a strong stance on promoting investments and businesses, with policies and infrastructure positioning our city as an economy that is open to trade and inflows. Some examples of this include our progressive income tax system, a low corporate tax rate of 17%, as well as not imposing any taxes on capital gains coming from investments.
With the effective regulatory frameworks for incorporating businesses here in Singapore, we have seen an influx in many multinational companies setting up their Asian headquarters here on our shores. This makes it much easier for Singaporean individuals to invest in these companies.
With Singapore's strategic location and ties to many other key markets in Asia, we have positioned ourselves as one of the leading financial hubs in Asia.
So Where Can You Invest In Singapore?
Sure enough, Singapore is definitely a conducive place to invest. But budding investors may be wondering – even with Singapore bustling with investment opportunities, where and what should I invest in? There are so many options to choose from, and below, we have a full and comprehensive guide on the different types of investments you could choose from, as well as whether they are suitable for you.
Online Brokerages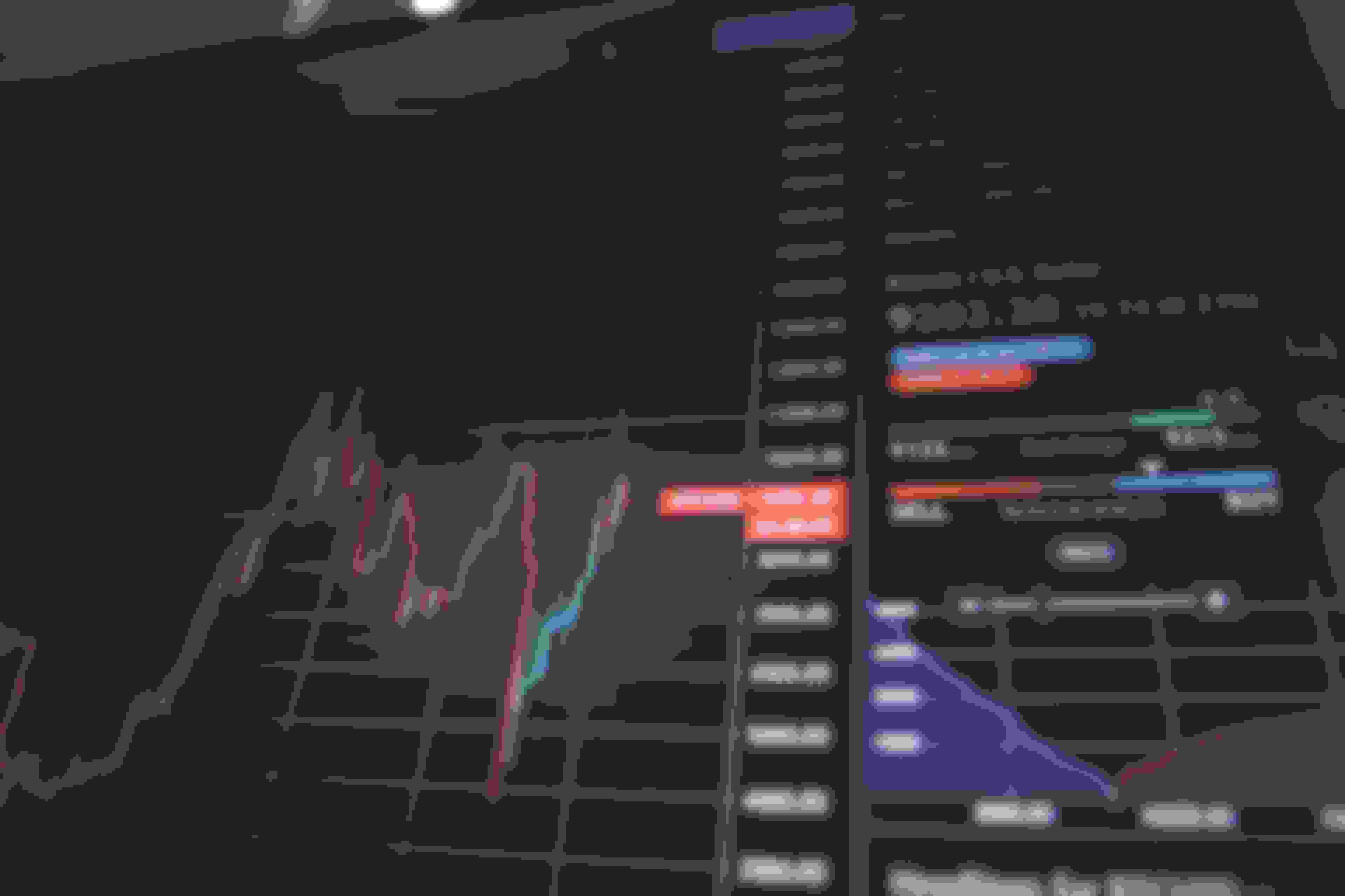 Anyone in Singapore can invest with online brokerages, as they are one of the most comprehensive platforms allowing individuals to to buy stocks, bonds, unit trusts, ETFs, options and a whole plethora of other investment and financial products.
However, the hard part may be to decide on which online brokerage platform gives you the best bang for your buck? This would boil down to suitability, as many trading platforms each have their own pros and cons. To help you, we have assessed other important factors and characteristics of online brokerage platforms for you to consider when you choose the one for you.
1. Average Commission Fees
One of the most important factors that most people would take into account would be the commission fees imposed by each brokerage platform, as this could have a significant impact on your returns of investment. If you are conscious about these fees, be sure to be on the lookout for some platforms which charge 0 fees, or charge competitive fees for comprehensive solutions and perks!
2. Diversity and Coverage
Another important thing to note when it comes to online brokerages would be the range of market access you would get to enjoy, as well as the number of investment opportunities and products offered for investing on the platform. Savvy investors usually have a well-diversified portfolio, and an online brokerage platform that can help you to achieve this goal would be the best one for you.
Online brokerages and trading platforms allow users to buy and sell a number of different financial products on the market and make investments through their platforms.
Best Overall Investment Platform
Saxo Markets
If you are an investor who wants to access more global markets, Saxo Markets is an online brokerage that stands out as one of the best overall online trading platforms in Singapore.
It offers low-cost investing with lower commission fees than most other competitors and a user-friendly interface. If you invest a lot and would like to subscribe for their higher-tier monthly plans, fees can also be waived with points, hence proving that they boast a good rewards system. The market access is also wide and impressive, allowing investors on Saxo Markets to trade in 60 exchanges worldwide!
Cheapest Investment Platform
Moomoo
For both beginner and seasoned investors, moomoo is one of the best online brokerage platforms in Singapore as it is the cheapest online trading platform for SG, US and HK markets. It is the only trading platform which offers $0 platform fee, $0 market data fee and lifetime $0 commission for US stocks.
Seamless access to SG, US and HK forex and stock markets is guaranteed with moomoo. With no minimum initial investment or deposit imposed, moomoo is indeed a great choice for either the newbie investor or the experienced one.
PROMO: Transfer your assets to Moomoo SG and receive up to S$1,000* in rewards!
Consider this if
you want to trade on the cheapest platform
Robo Advisors - Artificial Intelligence Investment Platforms
Robo advisors are investment platforms that use AI or computer algorithms to allocate your funds into various investments, effectively managing your investment portfolio on your behalf.
Since Robo Advisors are mostly automated, who is this investment type most suitable for?
1. New And Beginner Investors
Beginner investors who do not have much experience with investing in markets may prefer to steer clear of risky investments such as stocks and options. However, with the help of robo advisors, you may be able to gain more exposure to these high-reward investments while being hedged from major risk due to the company's optimised strategies and algorithms, which usually allocates funds to allow for a more diversified portfolio.
2. Working Parents And Adults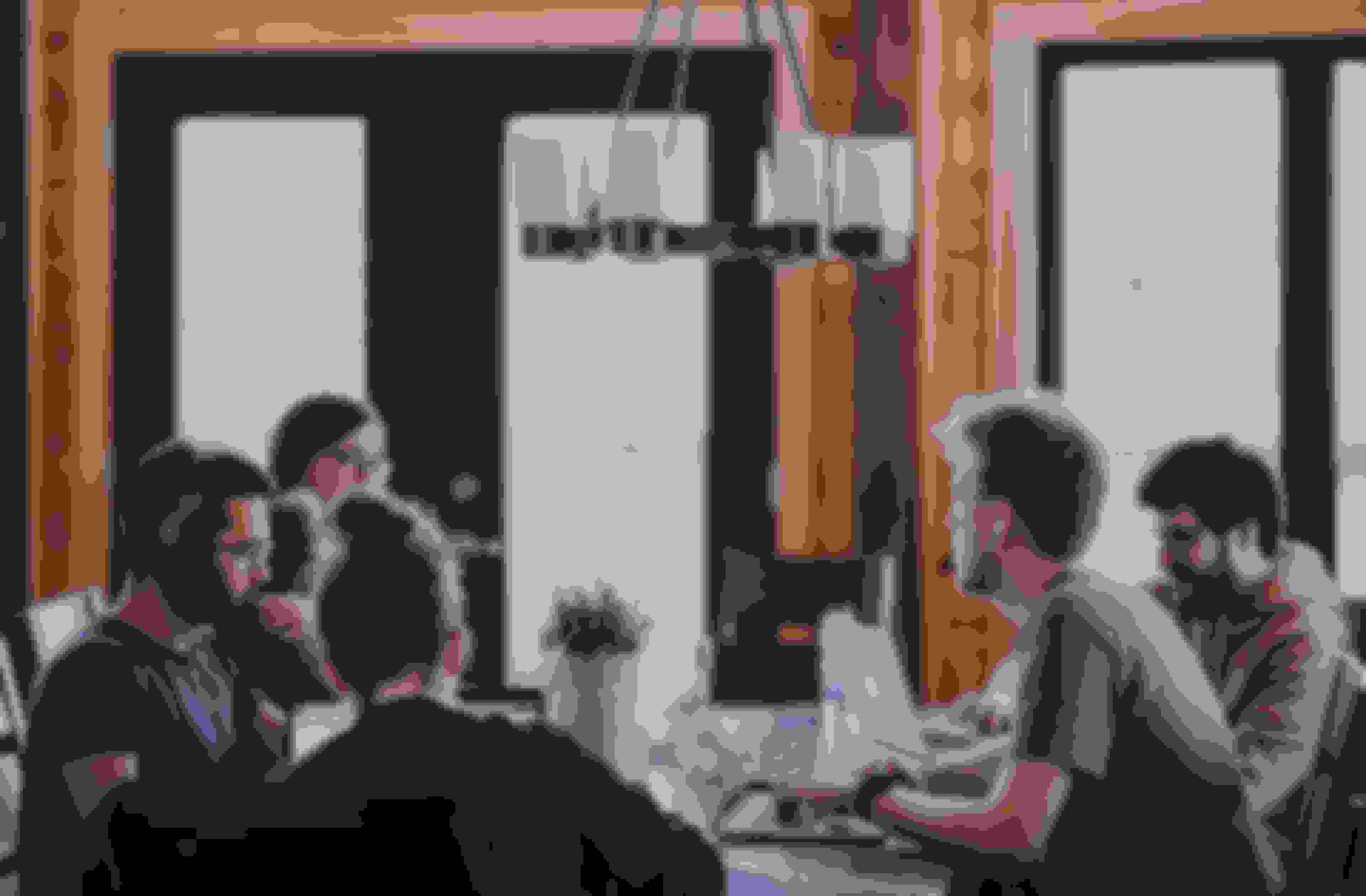 For many of us, life is packed to the brim with overflowing meetings and schedules. It is indeed challenging to find time to analyse the market and observe trends and stock prices. Robo advisors make it easier for you by making the investment decisions for you, while you can sit back,relax and watch your money grow.
3. Emotional Investors
Some of us are greatly affected and influenced by emerging market trends or headline news. Whenever a new company is the talk of town, or whenever there is a company scandal, we may be tempted to buy or sell according to what we see on social media and other platforms. However, this may not always be the wise decision. Robo advisors help to take away the emotional aspect of investing by conscientiously following their optimised indexed algorithms and strategies to ensure that returns are maximised.
Best Overall Robo Advisor Platforms
Endowus
Robo Advisors can be one of the best ways for one to grow their wealth in Singapore, especially if time is a major constraint deterring you from real-time daily trading activities.
One of Singapore's top robo advisors faring well in all aspects is Endowus. It allows investors in Singapore to invest with either cash, CPF or SRS, and offers competitively low fees as well. It charges low management fees of 0.25% - 0.60% (Cash) & 0.4% (CPF & SRS) and has 0 trailer fees or sales commissions. There are also no fees charged for transfers, withdrawals, account openings or closures.
With its low fees, low minimum investment requirements and overall great accessibility, Endowus is certainly a robo advisor that one should consider when it comes to maintaining and growing their wealth with ease and convenience.
Cheapest Robo Advisor Platforms
Kristal.AI
Kristal.AI is a robo advisor that charges the lowest fees across all robo advisors in Singapore, making it a very affordable and attractive option for investors looking for the cheapest robo advisor platforms.
It does not charge any management fees to those with account balances of less than $50,000 and charges a flat 0.3% for its standard investment accounts. This makes it ideal for investors who may be just starting out on their investment journeys and are not planning to invest huge sums of money.
Kristal.AI's accessibility is also high as investors can join this platform with a minimum investment of just S$10, making it particularly suitable to many individual investors in Singapore.
Investing In Crowdfunding/P2P
Crowdfunding is a method for companies seeking funds from the public to finance their projects. Investing with crowdfunding is a relatively newer way of investments, but it can be interesting and show good returns too. Who should invest in crowdfunding then?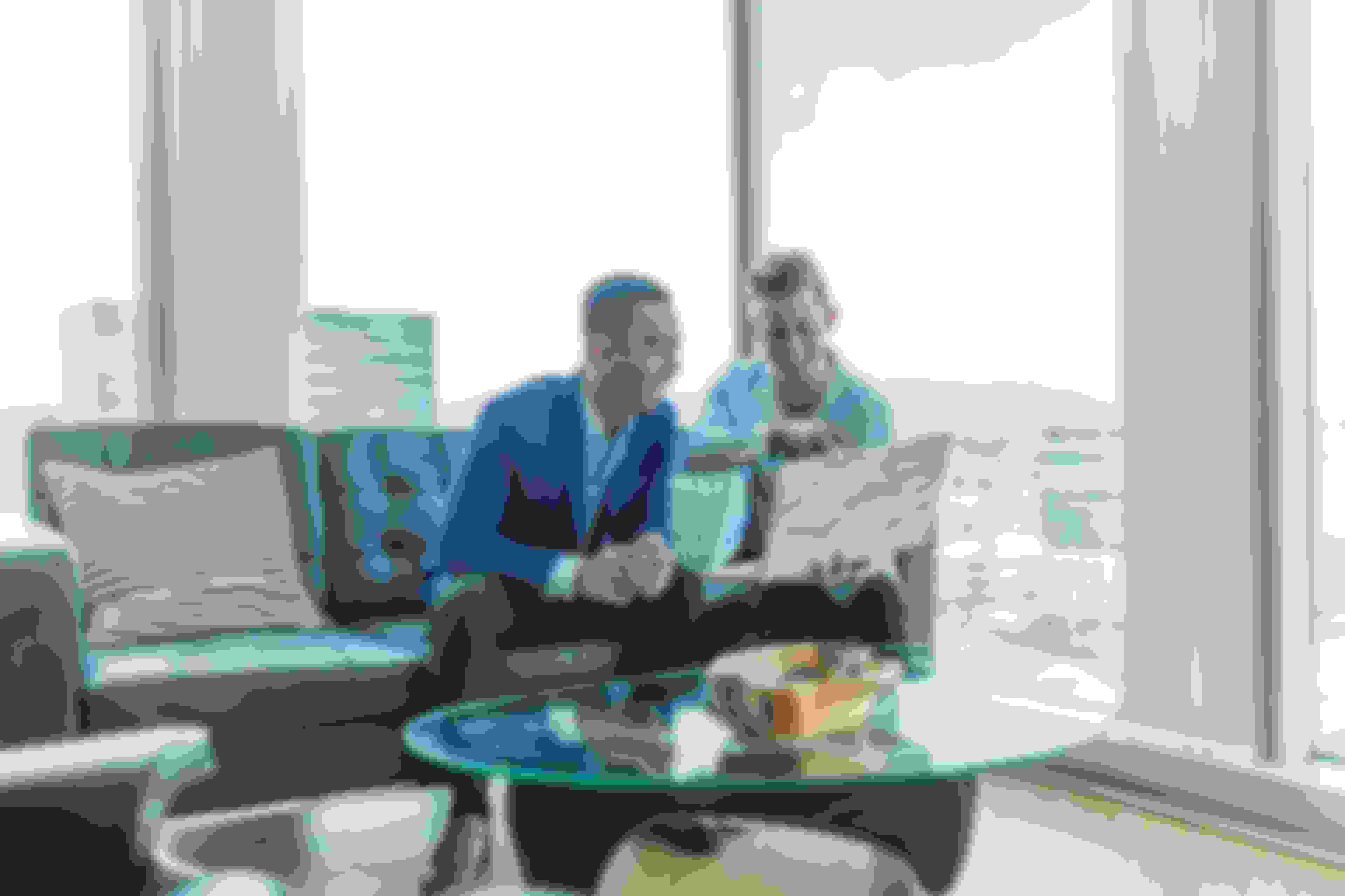 1. Investors With Well-Diversified Portfolio
As investing in crowdfunding platforms poses a risk of default, it could be a risky choice for investors to invest all their savings into the enterprises on crowdfunding platforms. Hence, investing in crowdfunding platforms would be more ideal for seasoned investors who already have a well-diversified and risk-mitigated portfolio to try their hand in crowdfunding investing.
2. Investors Investing Short-Term And Small Amounts
If you are not a seasoned investor but would still like to try your hand in crowdfunding platforms and investing, it is still possible, especially if you go for platforms which offer low fees and a shorter investment horizon. If you would like to cut down on your risks, investing a small amount with platforms that impose a low minimum investment requirement, such as $20, could be a wise choice. Investing an amount which you can afford to lose, on platforms with shorter horizons and with low to even no fees, could help you to cut your losses should you face any. At the same time, you could also gain some exposure to the world of crowdfunding and have some experience so that investing in them in the future would be a breeze.
Strongest Asset Quality
Funding Societies
Funding Societies proves to be one of the best crowdfunding platform options available in Singapore, mostly due to its strong asset quality. For investors looking out for secure platforms, Funding Societies is the choice for you. With an approximate default rate of 1.36% and 90% on-time repayments, this platform is unmatched in terms of their asset quality.
It also offers impressive rates of returns over the recent few years, making it stand out as a strong contender in the crowdfunding platform market.
Best For Those Seeking No Service Fees & Competitive Returns
KapitalBoost
KapitalBoost is a recommended crowdfunding platform for investors in Singapore as it offers investors an opportunity to invest with 0% service fees, making it the only such platform in Singapore with no fees associated with it. Those who are seeking short-term investments with competitive annual returns of 15-24% p.a. should definitely consider KapitalBoost.
Fixed Deposits
One of the safest investment products would be the fixed deposit accounts provided by most banks. With features such as guaranteed returns at reasonable interest rates, as well as stability and security, a fixed deposit account could be a good way for you to hedge against the current market volatility.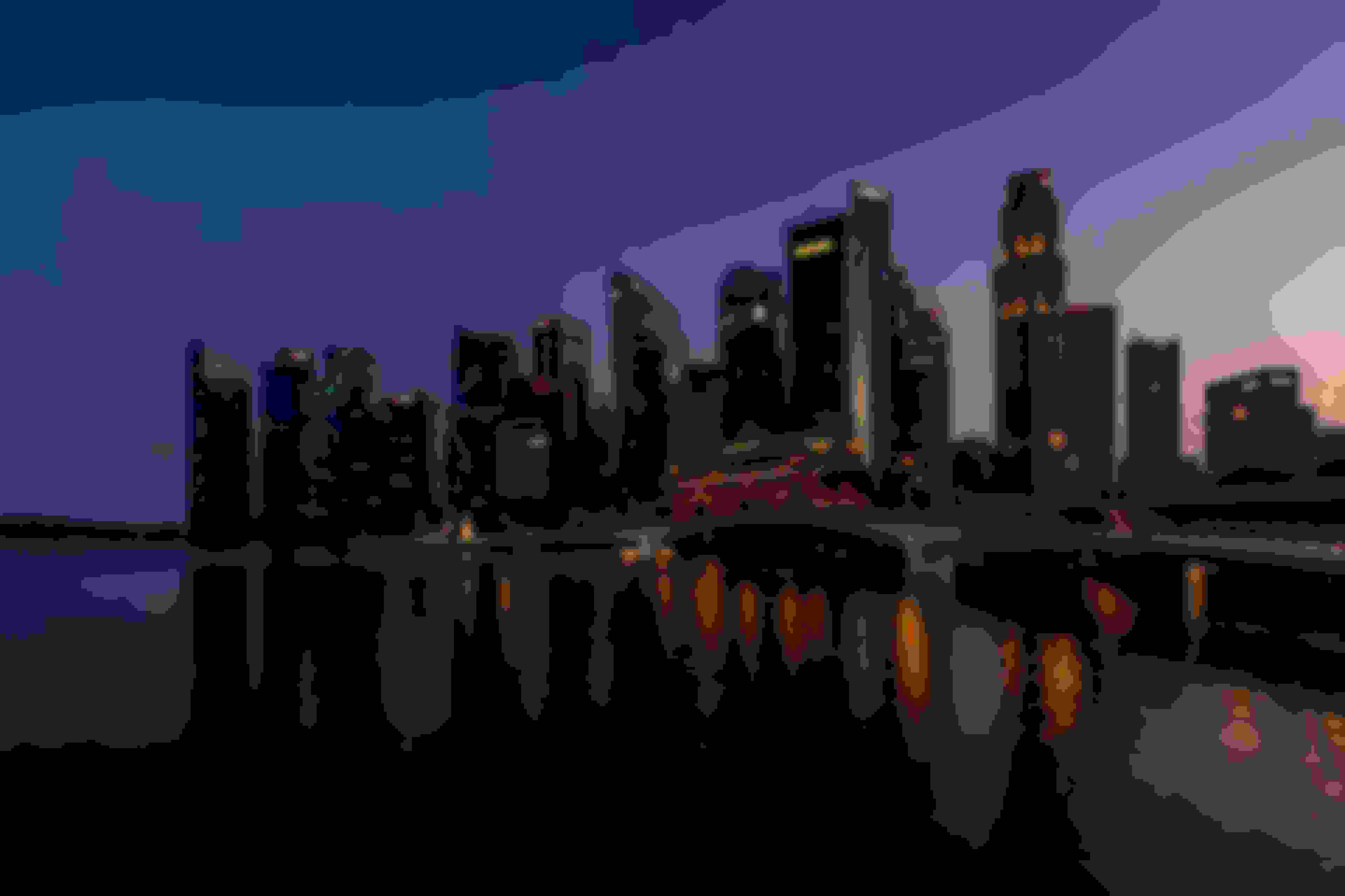 Anyone can invest in fixed deposits, but they are particularly suitable for those below:
1. Retirees
Especially if you are a retiree, you may want higher stability for your money. Fixed deposit accounts having nearly no risk compared to other investment options like stocks would lend you a peace of mind as it guarantees your capital as well as returns.
2. Conservative Investors
Fixed deposit accounts have a wide array of tenures, ranging from as short as 1 month, to as long as 5 years. They can act as a source of emergency funds, as accessing and retrieving your money is not difficult and does not involve any selling in the market, which may be prone to losses.
Below, we have a few of our top picks for fixed deposit accounts, for any Singapore investors who are interested in this investment option.
ICBC SGD Fixed Deposit
Investing in a fixed deposit account can be a very safe investment vehicle to reap high returns as well, especially given the increasing interest rates. However, one deterrent for many, especially those who are younger, may be the fact that most fixed deposit accounts impose a minimum deposit requirement. The minimum deposit amount for some banks can go up to S$20,000, hence investor groups like students may not be able to afford the low liquidity brought about by fixed deposits.
However, we have the ICBC SGD Fixed Deposit which has the most accessible promotion rates for any investor in Singapore. With this account, you will be able to access impressive promotional interest rates, with just a minimum deposit of S$50. This makes ICBC the only bank in Singapore offering promotional interest rates on minimum deposits of less than S$1,000.
Currently, the promotional interest rate is up to 0.60% p.a. for 12 months if at least S$500 of fresh funds is being deposited via e-Banking. The tenures offered by this fixed deposit account can be as low as just 1 month, making it highly attractive in terms of accessibility.
Standard Chartered SGD Time Deposit
The Standard Chartered SGD Time Deposit can be considered as one of the best fixed deposit accounts in Singapore for very long tenures.
Currently, the promotional interest rate is 0.45% on deposits of at least S$25,000 across 8 months, or earn a preferred rate of 0.35% p.a. if you are a Priority Banking client.
This fixed deposit account option stands out especially to those who are looking out for a fixed deposit account which offers very long tenures. Most other banks place a limit on their fixed deposits at around 2-3 years, whereas Standard Chartered's longest tenure stands at 5 years, which is great for those who want to look for a stable and long-term investment option.
Singapore Government Bonds
Another avenue for savvy investors could be investing with the Singapore Government. Securities and bonds issued by the government usually offer much lower risks compared to other investment instruments, and also offer reasonably good returns at the risk level too.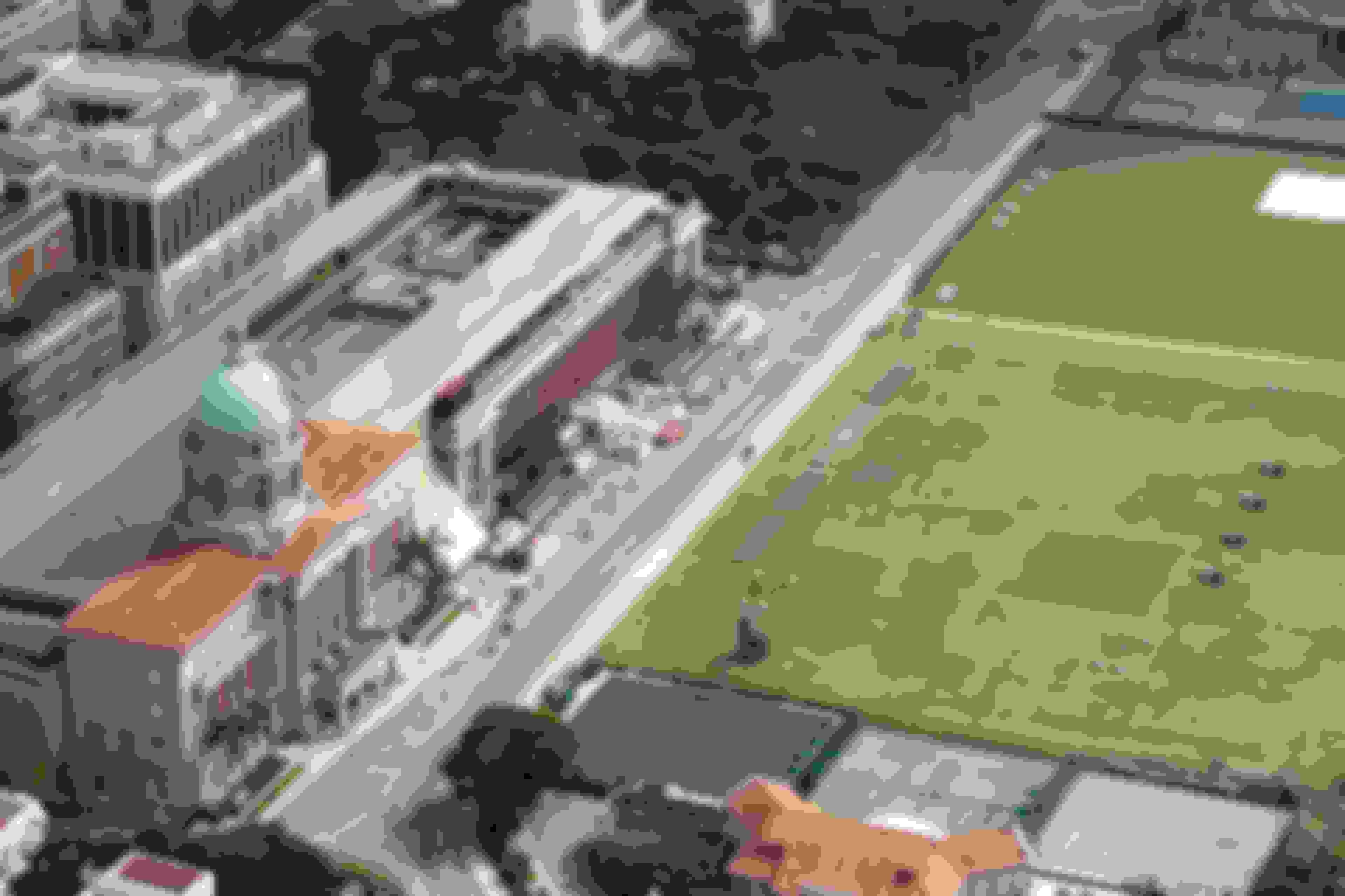 Reasonably High Returns with Virtually Zero Risks
Singapore Savings Bond (SSB)
The Singapore Savings Bond (SSB) is a bond fully backed by the Singapore Government. No capital loss will be incurred and you can always get your investment amounts back. The SSB is a long-term bond offering step-up interest, meaning that the longer one invests in it, the higher the interest income. It is also flexible, and one can exit the SSB at any time without any penalties.
The SSB has very minimal risk as it is backed by the Singapore Government, and it could be a good way for Singaporean investors to diversify their investment portfolios to manage overall risk. With the current tranche, SBAUG22 GX22080V, having an interest rate of 3.29% and an average yearly return of 3.00%, if an investor holds the bond for 10 years, the SSB proves to be a pretty ideal investment, coupled with its minimal risk.
Green & Sustainable Investing For The Future
Singapore Green Bond Framework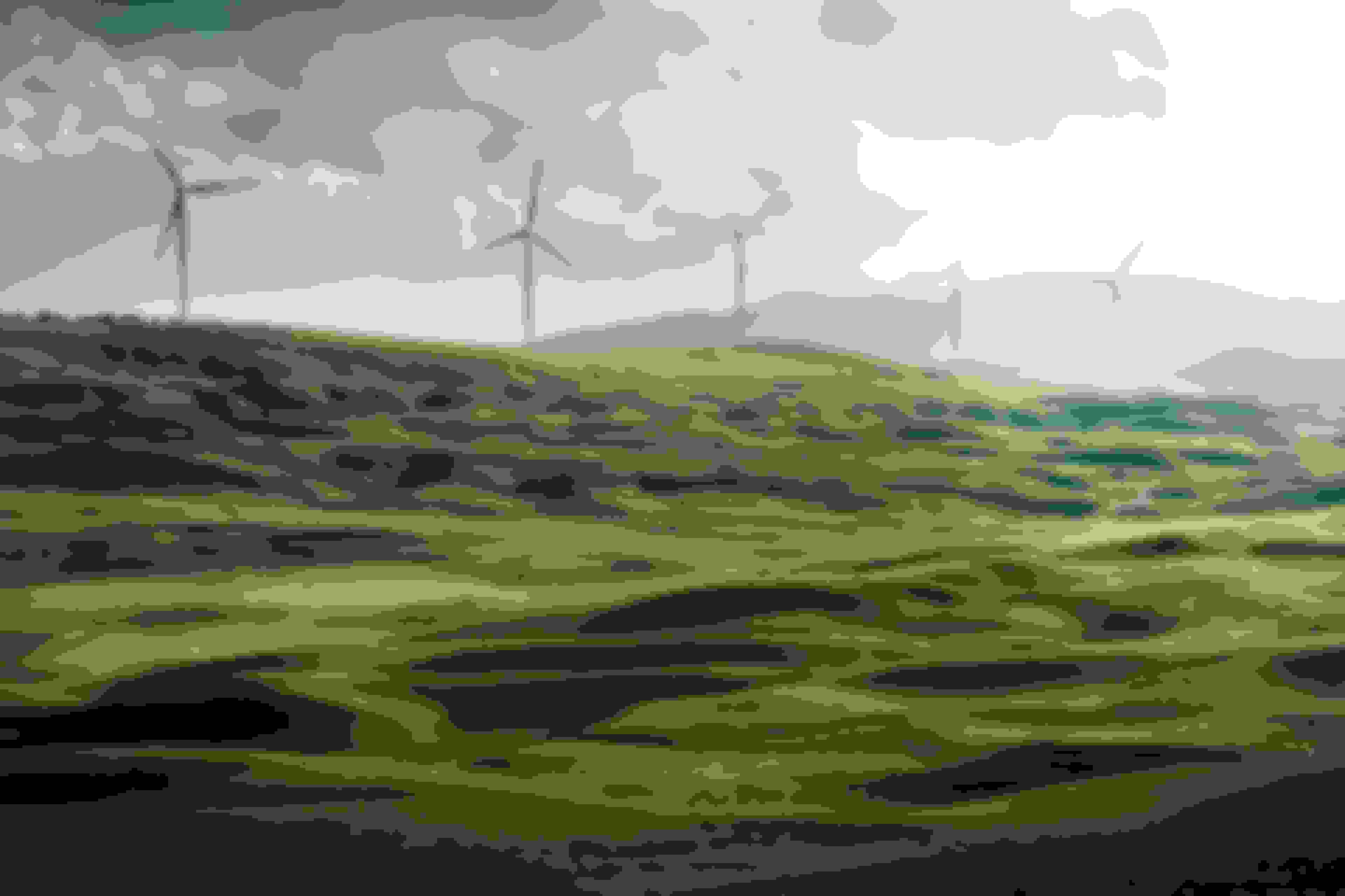 Green financing is all the rage now, with even the Singapore Government releasing the Singapore Green Bond Framework publication. With this framework, a road map for Singapore's first sovereign green bond has been outlined, paving the way for its issuance in the next few months.
Investing in bonds is one of the safest ways to invest since bonds are a type of debt, which means that the bond issuer is obligated to pay you back.
If you invest in the Singa green bonds, you'd be contributing to the financing of Singapore's future and ensuring its sustainable development.
Where would the funds and proceeds from the Singa green bonds raised be directed to? There will be a total of 8 categories pertaining to sustainability, which money from the green bonds would finance. Some examples include renewable energy, clean transportation and sustainable water and wastewater management.
Conclusion
Singapore, now as the top investment destination in the world, does boast many opportunities for seasoned investors and beginner individuals alike. With Temasek, as Singapore's state investor, achieving a record-breaking portfolio value, individual retail investors can also follow its footsteps to invest more and grow their wealth. We see that given Singapore's apt environment for investments, truly anyone can invest in Singapore and become more financially-savvy. It is just a matter of finding out which investment types and portfolios are the most suitable for you.
Learn to become a better investor in Singapore, through reviewing our guides on financial concepts, investing strategies, stock price analysis, and many more. Our analysis and tools will help you to become a more confident investor and build your investment portfolio in this city.