Credit Cards
Is Free Shipping Actually Free?
While shopping online is certainly convenient, it can be frustrating to have to pay extra delivery fees. Singapore's top eCommerce sites offer a few free shipping options–but which offer the best value, and which could actually cost you?
If you're like most online shoppers, having to pay shipping fees on top of the original item price can be extremely frustrating. While there's quite a few ways to access free shipping in Singapore, the actual value provided can be quite different. We've reviewed the actual cost of several free delivery options in Singapore to determine which really offers the best savings.
Standard "Free" Shipping Can Come at a Cost
Sellers on most eCommerce marketplaces, including Lazada and Qoo10, offer some version of free shipping. While perks include the convenience of home delivery without the cost, there are quite a few drawbacks. While most standard mail packages don't require a signature, items that don't fit into your postbox will be returned to the post office if you're not there to receive them. Now, you'll need to go to the post office for pickup, wasting valuable time and costing extra in either subway fare or petrol if you drive. Given the value of 1 hour is worth S$25.83 for the average Singaporean, a 30-minute round trip to the post office would actually "cost" you about S$13. This is a bit more expensive than the promise of "free" delivery.
In some rare cases when your items get lost, you stand to lose even more. Usually, the packages aren't registered and cannot be tracked, so lost items won't necessarily be re-sent or refunded. To put it in other words, "free" shipping can cost you the price of your purchase–without the payoff of owning it. Given that Singaporean online shoppers have an average basket size of S$91, this could add up to a substantial loss.
Most Subscriptions Require Spending to Save
Loyalty programmes and subscriptions offering free shipping perks are a popular alternative to the standard free option. Qoo10 offers QPrime, a programme that provides access to free shipping with S$50 minimum spend (S$3.99 fee if below). There's no need for membership or a subscription, which means it's commitment-free. However, this programme can be quite limiting because only select items are eligible, some of which actually might be more expensive than other non-free-shipping options even when accounting for the shipping cost.
Lazada's LiveUp programme comes with far more than free shipping on all Lazada purchases–it also offers deals and rebates with merchants like RedMart, Chope, Netflix and Grab. However, there's a S$49.90 annual membership fee. Also, these perks require the consumer to spend to actually benefit from it, while rebate credits expire within 30 days. These factors combine to create an effect where a subscriber is likely to spend significantly more than he or she would have otherwise. Overall, a subscriber would need to spend about S$9,900/year across LiveUp's various merchants to maximise the programme's value, while a person may never have had the intention to spend that much, or to use all of these services.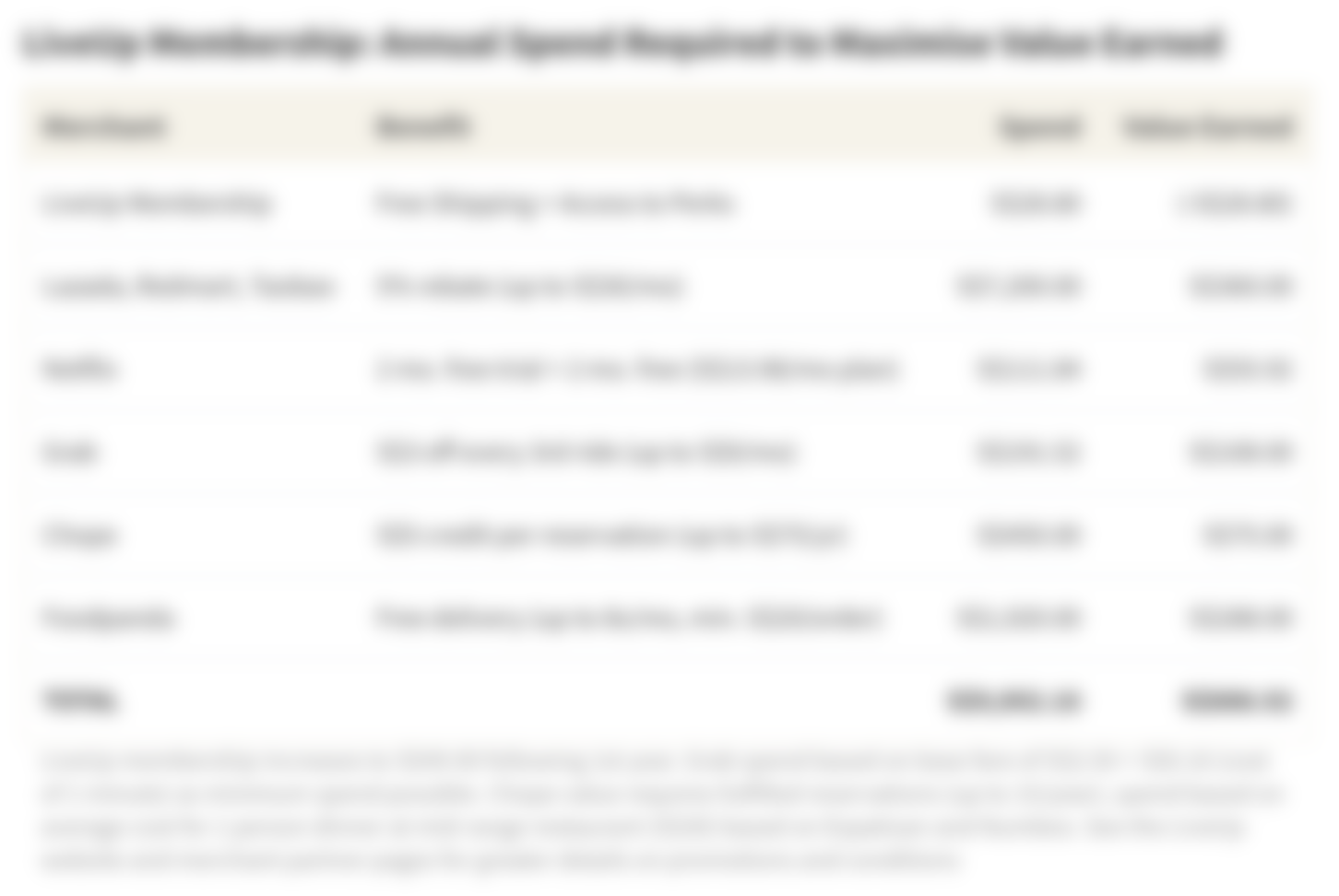 Collection Points: Convenience Without On-Going Commitment
Both Qoo10 and Lazada have recently expanded their collection point delivery programmes–perhaps because this system offers one of the most cost-effective ways for consumers to enjoy "free shipping." Since November 2018, both eCommerce players have been working with 7-Eleven to create the epitome of convenient parcel collection. In fact, there are currently about 500 7-Eleven stores in Singapore, which is about 9x the number of SingPost post offices. Even better, Qoo10 has partnered with Federated Lockers and will soon offer collection points in HDB towns and public transport stations, making pick-up easier than ever.
Delivery to collection points is also a better option than the standard alternative because locations are set, meaning there's less likelihood of address confusion. In addition, collection points offer commitment-free savings, rather than requiring you to sign up for a subscription. While there's no explicit merchant partnerships and packages do need to be picked up within a timeframe (typically 2–5 days), you'll enjoy free shipping with greater security and without notable added cost.
Conclusion: The Best Option Depends on How You Spend
Ultimately, there are a variety of ways to avoid paying for shipping, but the true cost depends on additional factors like assurance and convenience. While collection points offer a low-risk and low-cost option, it's still worth considering subscription plans (like LiveUp) if you're a frequent, loyal shopper or spend a great deal with merchant partners.