Home Loans
Is It Time for Your Parents to Downsize Their Home?
As your parents age, a range of difficult personal and financial changes may occur. Here, we examine a particularly touchy subject, especially for those with parents that value their personal independence.
As our parents get older, it can be harder for them to keep up with the chores and maintenance of their home. If they are living alone they may not even need a home as big as their current one. Still, many individuals are fiercely protective of their independence and will bristle at the idea of leaving their home. Therefore, choosing to downsize, or "right-size", is a highly personal decision, and each homeowner will have a slightly different perspective. In the sections below, we examine the benefits and drawbacks to downsizing, as well as key financial factors associated with this decision.
How Much Could Homeowners Save By Downsizing?
With any financial decision, it is important to consider the costs and benefits. There are several benefits associated with right-sizing. First, homeowners will benefit from the sale of their home. Of course, the proceeds from selling one's home are reduced by a number of factors, from an outstanding home loan balance to various taxes and fees.
Furthermore, it is crucial for homeowners to consider their future housing costs, whether this includes the purchase of a new home and a corresponding home loan, monthly rent payments or even the costs of moving to a retirement home. Those planning to downsize in order to earn proceeds from their sale should account for all of these costs while determining how much they could possibly earn.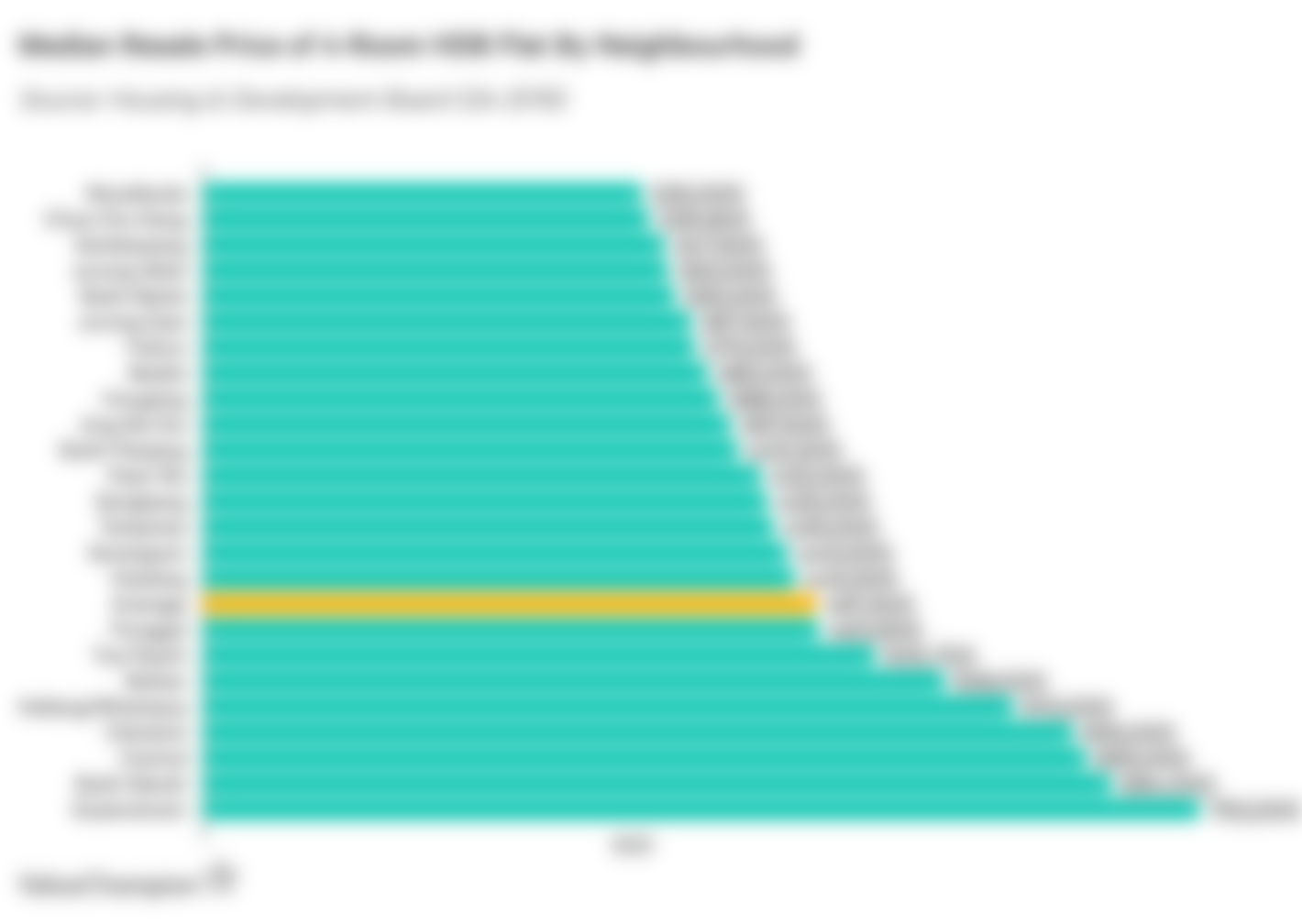 Incentives for Those That Want to Right-Size
Homeowners can certainly earn a decent return from selling a larger property in order to purchase a smaller and less expensive one, even after all of the resale costs. With that said, Singapore also offers a range of financial incentives for older homeowners, so it is important to be aware of these schemes when considering downsizing.
Silver Housing Bonus
The Silver Housing Bonus (SHB) is a government scheme intended to encourage older (55 years and older) homeowners to downsize their home and contribute to their CPF Retirement Account. The scheme offers a cash bonus of up to S$30,000, which can make downsizing financially attractive. Keep in mind that the SHB is only available to homeowners with gross monthly household incomes that do not exceed S$14,000. Additionally, the maximum bonus that homeowners can avail is dictated by their contributions to their CPF Retirement Account. Those that top-up their account by at least S$60,000 will receive a cash bonus of S$30,000, while those that contribute less than S$60,000 will receive S$1 per S$2 contributed.
Proximity Housing Grant (PHG)
Your parents can also take advantage of the proximity housing grant, which offers S$20,000 to older homeowners that buy an HDB resale flat within 4 kilometres of their children. The PHG is also available to homeowners that buy an HDB resale flat with or near their parents, making this offering attractive to a range of families with ageing parents.

Alternatives to Downsizing
While many homeowners will be incentivised to sell based on the factors discussed earlier in this article, countless others will prefer to remain in their home. There are plenty of good reasons for many of these individuals to do so.
First, older homeowners (65+) with many years remaining in their HDB flat's lease may want to pursue the Lease Buyback Scheme. This programme allows these homeowners to sell a portion of their lease back to the Housing & Development Board. Homeowners are required to contribute proceeds to their CPF Retirement Account (up to the current age-adjusted Full Retirement Sum), but can keep the remaining proceeds (up to S$100,000). On top of the lease sale proceeds, HDB flat owners are eligible for a lease buyback bonus of up to S$20,000.
On the other hand, some parents might choose to upgrade their home to make it more accessible as they age. For instance, HDB homeowners can take advantage of EASE (Enhancement for Active Seniors) upgrades, such as non-slip flooring treatments, grab bars and various ramps. The EASE program subsidises the costs of these upgrades by up to 95%, which makes them very affordable. Other popular renovations for elderly homeowners include floor raising or levelling for increased stability and repositioning of power sockets for convenience.
Meet With An HDB Officer
Those interested in learning more about the best way to downsize can schedule a meeting with an HDB officer to discuss these programmes with a more personalised approach. Please note that as a precaution related to COVID-19, HDB offices are currently screening temperatures of visitors. Those with scheduled appointments can reschedule by contacting the HDB office with the number listed on their appointment letter. Consumers can also contact the Housing & Development Board by phone or email. For other updates regarding COVID-19, please visit the Ministry of Health website.