Family
Low-Cost Overseas Wedding Shoot Packages
How much does it cost to organise overseas wedding shoots? What are the pros and cons of such an arrangement? Here's what you need to know.
Want a whimsical wedding shoot overseas but not sure if it's a viable choice for you? For most couples, the first concern that comes to mind is the cost. Understandable since they are already spending an average of S$30,000 to S$50,000 on their wedding packages, piling on an additional wedding shoot can easily break the bank.
If you're tying the knot soon and hoping to capture those romantic memories with a photo shoot in an exotic land, read on because we will break down the pros and cons of such an arrangement and how much it may cost.
Pros and Cons of Overseas Wedding Shoots
Before scouting around for cheap wedding shoots or calculating the budget required for such an exciting affair, you must first consider the pros and cons of destination wedding photography to ascertain if it is appropriate for you and your-spouse-to-be.
Pros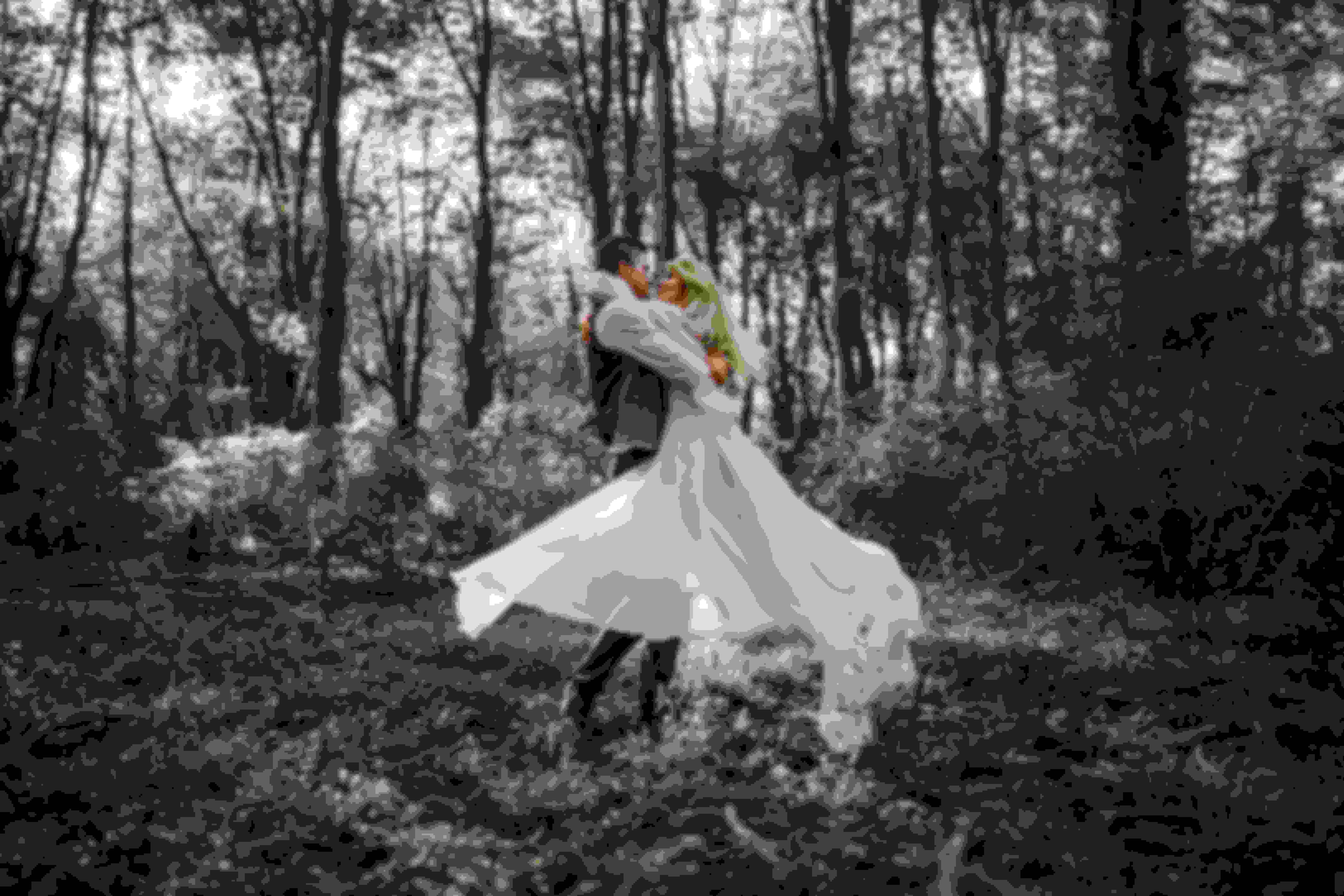 Having an overseas wedding shoot can offer a unique experience that is tailored to your vision. Because you are not limited to what is locally available, you are free to explore your imagination and stage a shoot that truly resonates with you and your partners.
You can go as far as shooting in the snow, ancient historical sites or coupling the shoot with your favourite sport like diving or skydiving. You may even organised it jointly with your honeymoon to make the romantic trip more eventful.
Cons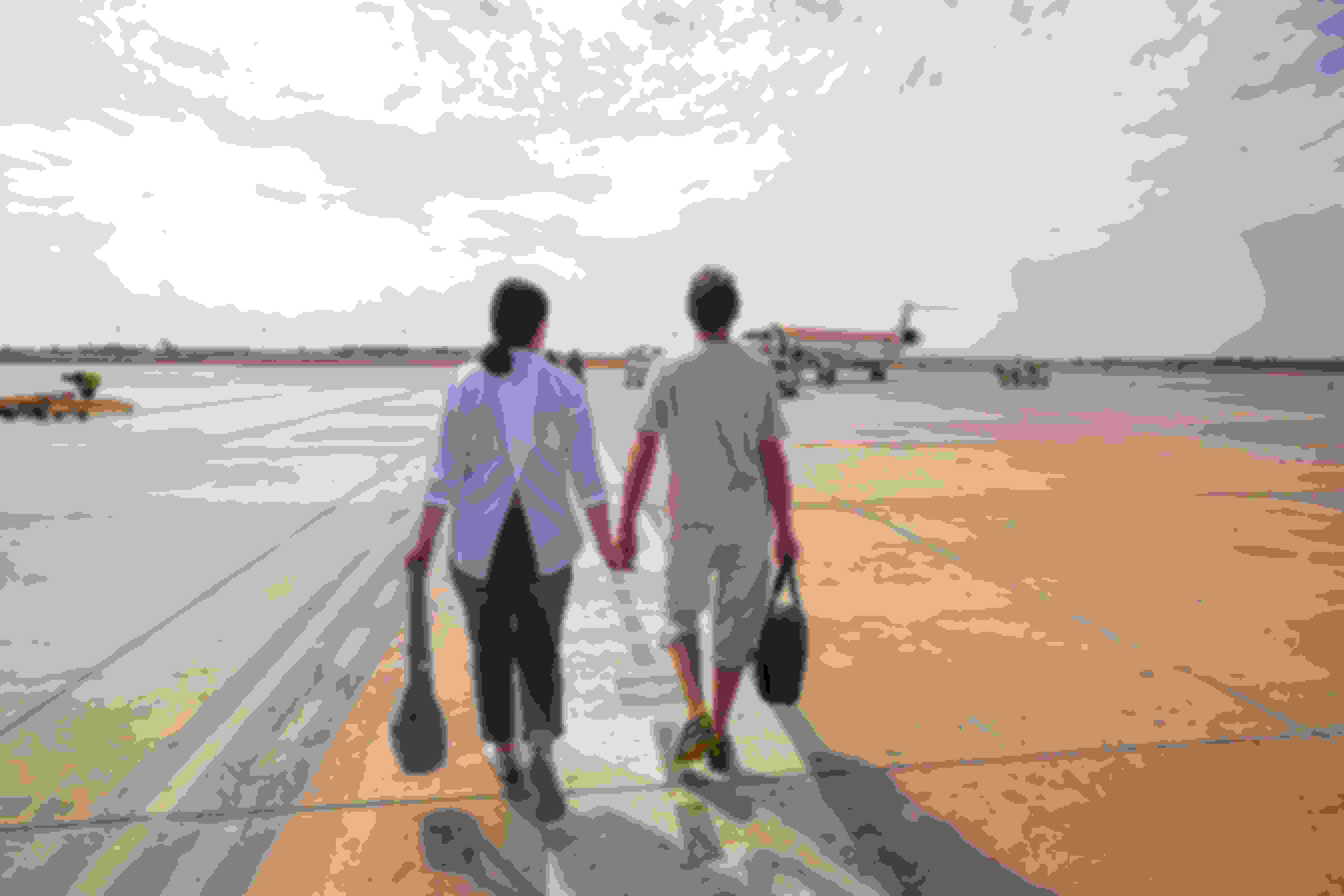 Overseas wedding shoots packages are not cheap unless you manage to land a sponsor. Besides paying for the photographer's services, you'll have to factor in additional costs such as air tickets, transportation and lodging for all parties who are flying in from Singapore.
Even if costs are not a problem to you, the amount of time and effort needed to get things organised and travel there for the activity can be a mammoth task that can take up to months to put together. Furthermore, managing a photoshoot overseas means you're subject to many uncontrollable variables and foreign rules that you may not be familiar with. All these may easily add to the stress of the event.
Average Cost of Local vs Overseas Wedding Shoots
A quick review across several pre-wedding photography service providers found that a basic two- to three-hour pre-wedding photography session in Singapore can range between S$699 to S$4,299.
Pre-Wedding Photography
Estimated Cost
BV Wedding


Inclusive:

Professional photographer
Makeup and hairdo services
Styling for bride and groom with free rental of accessories
Free rental of wedding gowns for bride and suit/s for groom
Indoor and/or outdoor photoshoot
Edited photos

S$999 to S$3,699
FSQUARED Photography
From S$699
SG Wedding Photography


Inclusive:

Professional photographer
Makeup and hairdo services
Styling for bride and groom with free rental of accessories
Free rental of wedding gowns for bride and suit/s for groom
Indoor and/or outdoor photoshoot
Edited photos

S$1,899 to S$4,299
According to a global wedding photography service provider based in Singapore, the basic cost of a wedding photo shoot abroad ranges from S1,700 to S$4,600.
Pre-Wedding Shoot Destination
Estimated Cost*
Bali
S$1,700 to S$2,350
Thailand
S$2,350 to S$3,370
Japan
S$2,920 to S$3,900
South Korea
S$2,500 to S$3,900
Australia
S$3,000 to S$4,600
Paris, France
S$2,700 to S$3,850
*Source: OneThreeOneFour
*Note that prices will vary with other service providers and the destination that you choose.
The overseas rates seem quite comparable to local fees but you must bear in mind that they cover mainly photography services. Assuming you want to stage a wedding shoot in Tokyo, besides allocating S$2,920 to S$3,900 for the shoot, you must also set aside an additional budget for air tickets, hotel booking, and rental of wedding gowns and suits. These items may increase the overall expenses by at least a few thousand dollars.
Compared to a local pre-wedding shoot, organising one overseas is definitely more costly. If you must have an overseas wedding shoot but lack the budget, consider choosing a destination like Bintan, Johor Bahru or Bali that is closer to home. Not only will you be able to save on air tickets but Singapore's strong currency exchange rate can also let you get more out of every dollar spent.
Budget-Friendly Wedding Shoot Packages in the Region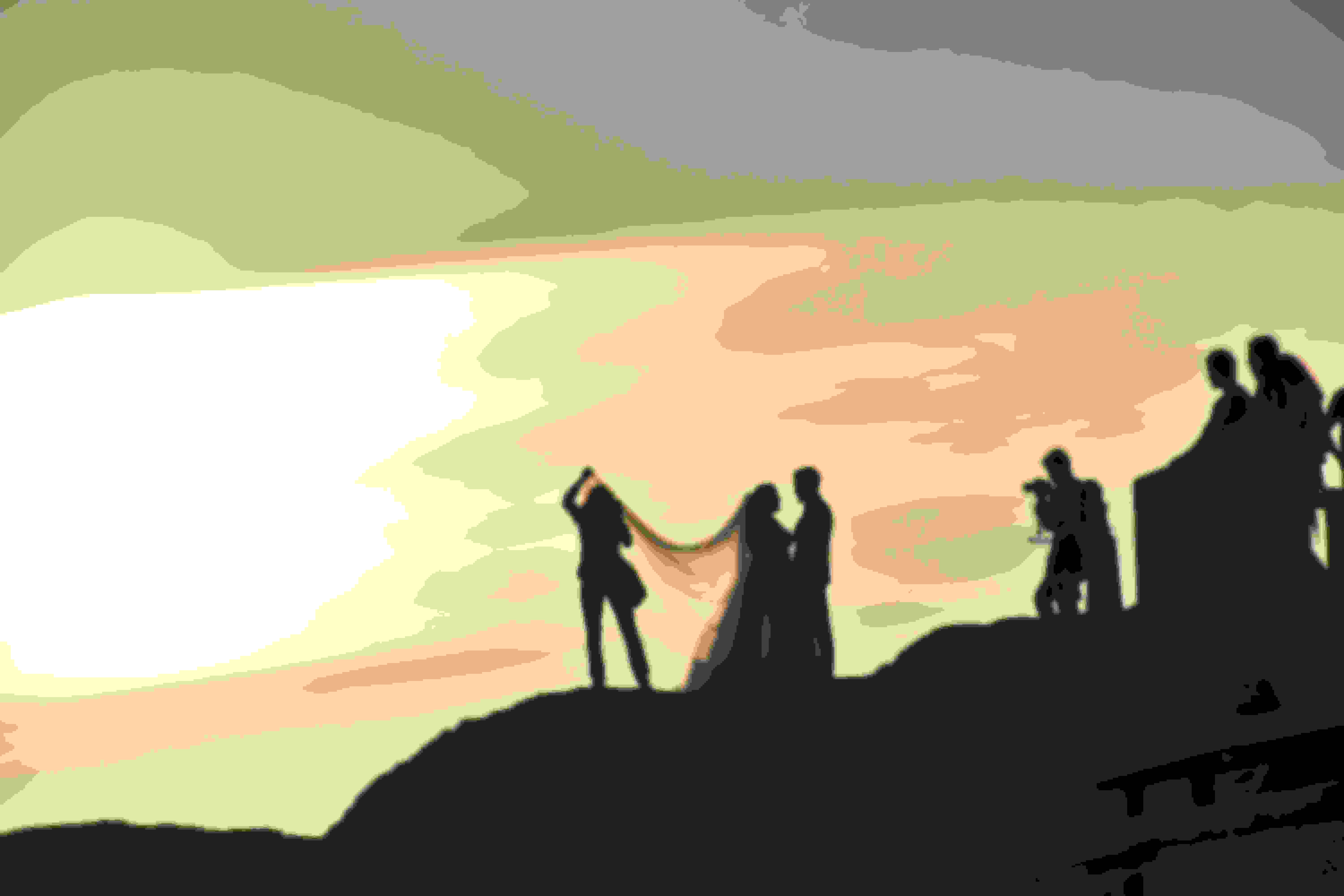 If you are looking for wedding photographers in the region, here are some choices you can consider. Some of them have photographers based in the destination, which means you don't even need to incur flight and accommodation costs for flying a crew there.
3. OneThreeOneFour
Website
www.onethreeonefour.com
Email
[email protected]

Destinations

Bali, Hong Kong Japan, South Korea, Macau, Malaysia, Thailand, Taiwan, Yunan, Morocco, Australia, New Zealand, Cappadocia, Italy, Budapest, London, Paris, Prague, Santorini, Switzerland

Photographer is based in the destination
Conclusion
Organising an overseas wedding shoot can be costly and complicated but it is worth the effort since it is part of the celebration of love between two people. With meticulous planning with a professional photographer who is experienced in shooting pre-wedding photos abroad, the event can be hassle-free. Best of all, the most beautiful moments between you and your partner will be retained forever.
Read Also