OCBC 365 Card: Convenient, No-Fee Cashback on Daily Spend
Diverse Cashback With an Easy Fee Waiver
OCBC 365 Card: Convenient, No-Fee Cashback on Daily Spend
Diverse Cashback With an Easy Fee Waiver
Pros
6% rebate on dining, 3% on groceries, transport, recurring bills, online travel
Fee waiver with S$10,000 annual spend
Up to 22.1% fuel savings at Caltex, 20.2% at Esso
Cons
0.3% rebate on general spend
High S$800 minimum spend requirement
OCBC 365 Credit Card is one of the best no-fee cards on the market for maximising rebates on daily spend. It offers 3% to 6% cashback on a wide variety of everyday expenses like dining, food delivery, groceries, utilities and transportation. With a maximum of S$80 monthly cashback and a convenient annual fee waiver of just S$10,000 in annual spend, OCBC 365 Credit Card is an excellent way to earn no-fee rewards on your daily purchases.
OCBC 365 Credit Card Features and Benefits
Annual Fee: S$194.40, Waived for 2 years with min spend of S$10,000/year
Income Requirement: S$30,000 for citizens & PRs, S$45,000 for foreigners
Key Features:
Annual fee: S$192.60 (automatic 2 years fee waiver with min annual spend of S$10,000)
6% rebate on local, overseas dining & online food delivery
3% rebate on local, overseas and online groceries
3% rebate on land transport, utilities (telco and electricity bills) & online travel
5% rebate on petrol (up to 22.1% fuel savings at Caltex and 20.2% with Esso)
0.3% cashback on all other spend
Visa Concierge Services
Promotions:
Our Evaluation: Easy Fee Waiver and Convenient Everyday Cashback
OCBC 365 Card is one of Singapore's best cashback credit cards for typical consumers spending about S$2,000 per month. You can earn 6% rebates on dining and online food delivery, 3% on groceries, land transport, online travel bookings, and recurring telco and electricity bills, and 5% on petrol (up to 22.1% at Caltex). This wide range of cashback categories makes the card a convenient choice for daily use.
Unlike other everyday credit cards, OCBC 365 does not restrict cashback rates to specific merchants. You can shop and earn without having to keep track of which merchants will maximise your overall earnings. In addition, OCBC 365 Card has a single overall cap instead of multiple category caps like some of its competitors. This makes it even easier to earn cashback without having to closely manage and optimise your spending patterns.
One final standout feature of OCBC 365 Credit Card is that it earns 3% cashback on extra categories like online travel and recurring bills under the overall cap of S$80. This is much better than competitor cards like POSB Everyday Card, which caps bill rebates at only S$1 a month.
Example of Category Limitation by Merchants
| Card | Grocery Rebate | Eligible Merchants |
| --- | --- | --- |
| OCBC 365 | 3% | All Supermarkets |
| POSB Everyday | 5% | Sheng Siong |
| Citi SMRT | 5% | FairPrice, FairPrice Xtra Kallang Wave, Giant, Sheng Siong |
However, OCBC 365 Card lacks the convenience of EZ-Link functionality, which many other everyday cards have. Additionally, its lack of a companion rebate program like UOB One Card's UOB SMART$ Rebate Programme means that there aren't as many opportunities for boosting your rebates beyond the card's standard rates.
Despite these shortcomings, OCBC 365 Card is still a good option for the average consumer thanks to its versatility and strong rewards rates. Typical spenders should find it relatively easy to meet the required spend of S$800 per month. Avoiding the annual fee of S$192.60 isn't much more difficult, requiring an average monthly spend of S$833. Ultimately, OCBC 365 Card offers a great way to maximise earnings from your daily spend while also avoiding annual fees.
How OCBC 365 Credit Card's Rewards Program Works
Every 1 dollar of cashback earned is equal to S$1
Cashback earned is automatically offset against the month's billed amount
Cashback earned by Supplementary Cards is credited to the Primary account
Cashback may be retracted if card account is terminated
Before You Apply: Rewards Caps, Minimums, and Exclusions
We think OCBC 365 Credit Card is a strong choice relative to similar credit cards in Singapore. However, there are certain restrictions you should keep in mind if you want to get the maximum value out of this card.
First, remember that you must spend a certain amount on the card every month in order to unlock the full cashback rates as well as avoid the card's annual fee. You can access both of these benefits by spending at least S$833 per month, or S$10,000 per year.
Fortunately, OCBC 365 Card is considerably less complicated when it comes to the monthly rewards limit. Rather than splitting the limit up into different categories like many competing cards do, OCBC 365 Card lets you earn cashback in any combination of purchases, up to the combined limit of S$80. This means you don't have to worry about keeping track of how much you've spent in multiple categories in order to stay under their differing rewards caps.
Like most credit cards, OCBC 365 does not earn any rewards on certain excluded expenditures. We identify these exclusions below.
Wire transfer money orders (WTMOs), annual card fees, Cash-On-Instalments, Instalment Payment Plan, PayLite, tax payments, interest, late payment charges, cash advances, balance transfers, bill payments made via Internet Banking
Payments made via AXS or SAM network; non-financial institutions stored value card purchase/load; prepaid accounts

Member financial institutions (merchandise & services); securities brokers & dealers; insurance sales, underwriting and premiums/direct marketing insurance services; gambling and betting (lottery tickets, casino gambling chips, off-track betting, wagers at race tracks & more); education (schools, elementary and secondary colleges, universities, professional schools and junior colleges/schools, correspondence schools, business and secretarial schools, trade and vocational schools, any other educational services); charitable/religious organizations; court costs including alimony & child support; fines; bail bond payments; tax payments; government services (including postal services) & intra-government purchases
Nondurable goods (not elsewhere classified), quasi-cash merchants (non-financial institutions foreign currency, non-fiat currency, cryptocurrency); real estate agents & managers; cleaning, maintenance & janitorial services; automobile parking lots & garages
How OCBC 365 Credit Card Compares to Other Cards
Read our comparisons of OCBC 365 Card with other cards and learn what makes each card unique in their own way. We compare and contrast each card to highlight its uniqueness to help you identify the card that you need.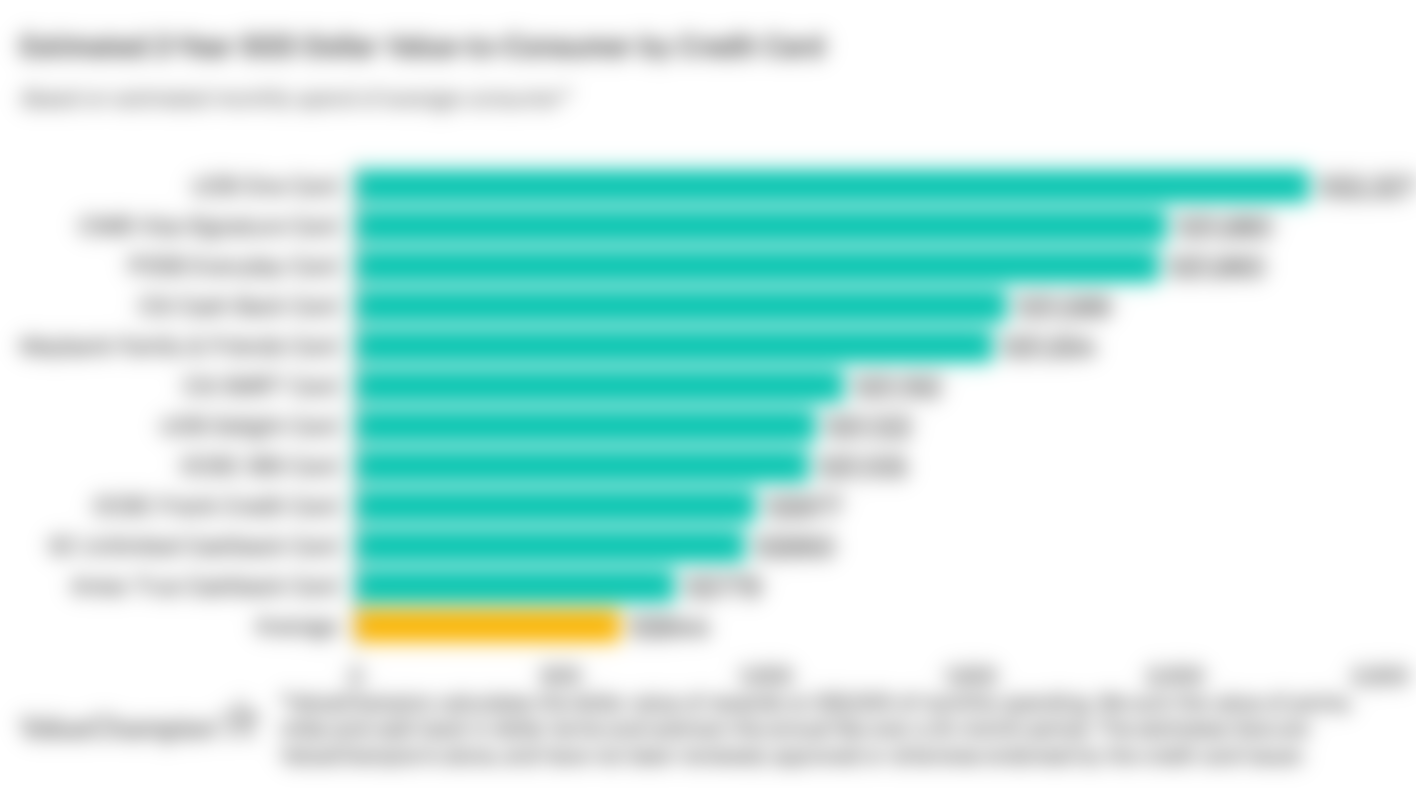 OCBC 365 Credit Card v. POSB Everyday Card
POSB Everyday Card is a great all-in-one rebate card with EZ-link functionality. Cardholders earn promotional rates of up to 10% on online food delivery, 5% on groceries, 3% on online shopping, dining and personal care and 1% on recurring bills. Rates are high, but there's a minimum spend requirement of S$800 and rewards are typically restricted to specific merchants.
Overall, POSB Everyday Card offers higher rates for those who can meet the minimum spend, making it a great way for families or high-spending individuals to maximise everyday earnings.
OCBC 365 Credit Card v. Maybank Family & Friends MasterCard
If you're frequently in both Malaysia and Singapore, you may want to consider Maybank Family & Friends MasterCard as a great way to maximise spend on essentials. Cardholders enjoy up to 8% rebate on fast food & food delivery, groceries, transport, petrol, data communications/online TV streaming and more with just S$800 minimum spend (5% with S$500 spend). Cardholders can earn up to S$80/month. While these requirements and caps are quite similar to OCBC 365 Card's, Maybank F&F Card offers higher rewards rates in nearly all of the spend categories. However, OCBC 365 Card also rewards spend on recurring bills and online travel, as well as purchases made overseas. While Maybank F&F Card is a great match for local spenders, OCBC 365 Card is a better match for travellers with more diversified spend.
OCBC 365 Credit Card v. UOB One Card
Consumers with consistent spend can maximise earnings with UOB One Card. Those spending at least S$2,000/month per quarter earn 5% rebate, up to S$300/quarter. Lower spenders earn 3.33%, up to S$100/quarter with S$1,000/month minimum spend or S$50 for a S$500 minimum spend. Rebates are awarded according to the lowest spend during the quarter, so consistency is key. Because UOB One Card offers flat rate rewards it makes for a great everyday card. However, those with irregular spend might prefer OCBC 365 Card.
OCBC 365 Credit Card v. Citi SMRT Card
Citi SMRT Card is great for young professionals on a budget as it offers 5% rebates on fast food dining, groceries and cinemas, 3% for online spend, and 2% on health and beauty with no minimum spend requirement. The card has EZ-Link functionality and earns 2% rebate on Top-Ups. However, eligible merchants are limited and may not support family-oriented lifestyles. Those seeking rewards essentials like recurring bills might prefer OCBC 365 Card instead.
OCBC 365 Credit Card v. Citi Cash Back Card
Citi Cash Back Card maximises cashback for average consumers who spend on food and petrol. Cardholders earn 8% cashback on dining, groceries, and petrol, up to S$75/month, after a S$888 minimum spend. While rates are high, categories are fairly limited. Consumers looking for an everyday card to reward diversified spend might instead prefer OCBC 365 Card.
Methodology: How We Review Credit Cards
ValueChampion analyses over a hundred credit cards available in Singapore. We base our research on the estimated value of the rewards rates, bonuses, and benefits of each credit card. Weighing those factors against minimum spend requirements, rewards caps and annual fees lets us project the overall value of a credit card and compare its usefulness to competing options.
Most credit cards earn miles or cashback at rates that change depending on the category that your transactions fall into. Different categories also have different monthly caps on their rewards. Some cards also require you spend a minimum amount every month before they earn rewards.
Applying all of these factors to a typical budget allows us to estimate how much the credit card will earn in rewards. Annually recurring fees and bonuses are also considered in our calculation. We use our results to evaluate how effective the card is compared to other options.
To try our calculations for yourself, use our RealValue Rewards Calculator and find out how easy it is to compare the rewards potential of every credit card in Singapore.
Read Also: