OCBC Frank Card: High Rewards with Easy Requirements
Earn 6% on all online purchases, in-store contactless mobile payments and in-store foreign currency spend
OCBC Frank Card: High Rewards with Easy Requirements
Earn 6% on all online purchases, in-store contactless mobile payments and in-store foreign currency spend
Pros
6% rebate on online, mobile contactless, and FX spend
Fee waiver with S$10,000 annual spend
Cons
0.3% rebate on general purchases
Annual fee after 2 years
Capped cashback at S$75
The OCBC Frank Credit Card is an excellent card for young adults who want to earn great rewards, without needing to have a high-spend budget. This card offers 6% on online purchases, 6% on mobile contactless spend, and 6% on FX transactions, expenditure areas that are very central to the younger generation. To qualify for these rewards, cardholders only need to spend S$600 per month, a monthly spend requirement that's around the low end of the market standard. Overall, by combining benefits that are geared towards technology savvy consumers, the OCBC Frank credit card allows young adults to start easily earning rewards on their purchases without the need to increase their monthly expenditures.
OCBC Frank Credit Card Features and Benefits
Annual Fee: S$80, Waived 2 years, & subsequently with S$10,000 annual spend
Income Requirement: S$30,000 for citizens & PRs, S$45,000 for foreigners
Key Features:
Annual fee: S$80 (waived for two years)
Automatic annual fee waiver with min annual spend of S$10,000
6% rebate on online and app spend
6% rebate on mobile contactless payments (Apple Pay, Samsung Pay, Google Pay, Garmin Pay and Fitbit Pay)
6% rebate on foreign currency spend
0.3% cashback on all other spend
Monthly cashback capped at S$75
Our Evaluation: Great Cashback for Young Adults With Low Spend Requirement
This credit card stands out for its low minimum spend requirement and its annual fee waiver. With just S$600 spend per month, cardholders begin to earn elevated rewards rates on their purchases–6% on all mobile contactless, online, and FX purchases, making this card great for young adults who frequently use these modes of payment. Each boosted rewards rate category has an earnings cap of S$25, giving cardholders the potential to earn a total rebate of S$75.
For individuals that do not meet the minimum spend, they will earn just 0.3% on their purchases. In addition, all other purchases not included in the boosted rewards categories will also earn 0.3% cashback. While reaching maximum cashback of S$75 requires monthly spend of S$9,167, reaching S$50 for boosted rewards categories of online, mobile and foreign spend requires only S$834 spend per month.
| Category | Rate | Earnings Cap | Spend To Reach Cap |
| --- | --- | --- | --- |
| Online and App Spend | 6% | S$25 | S$417 |
| Mobile Contactless & FX Spend | 6% | S$25 | S$417 |
| Other Spend | 0.3% | S$25 | S$8,333 |
| Total Max Spend | | | S$9,167 |
The OCBC Frank Card has a very low annual fee of S$80 that is waived for the first 2 years. An individual must spend just S$10,000 annually to avoid the fee for subsequent years, meaning this annual fee can be avoided with spending just S$833.33 per month, which also happens to be the amount you need to spend to earn S$50 cashback on online, mobile and foreign currency spend. Ultimately, OCBC Frank Card does offer young adults a great, no-fee way to earn cashback from social and online spend.
How the OCBC Frank Credit Card Rewards Program Works
Use our quick and easy-to-read guide below to learn how you can redeem card rewards.
Every 1 dollar of cashback earned is equal to S$1
Cashback earned is automatically offset against the next month's billed amount
Cashback earned by Supplementary Cards is credited to the Primary account
Accumulated cashback is automatically forfeited with cancellation of the card account
What You Should Know: Limits, Minimums and Exclusions
While OCBC Frank Credit Card offers great rates, it does limit the maximum amount of cashback granted each month to S$75, while requiring you to spend at least S$600. If you spend below S$600, your cashback rate will drop to 0.3%. In order to maximize cashback on boosted rate categories, you only need to spend S$417 online and S$417 on mobile and foreign currency spend combined, adding up to S$834. In order to reach the maximum cashback of S$75, however, you will need to spend S$9,167.
In comparison to other credit cards on the market, the OCBC Frank Card's general spend rewards rate of 0.3% is quite low. Despite not having a minimum spend to qualify, the rate offers less value for purchases when compared to other credit cards. Categories which do not earn any cashback are listed below.
Annual card fees; Cash-on-Instalment; Instalment Payment Plan; interest, late payment charges; tax payments; Cash Advances; Balance Transfers; PayLite; OCBC Internet Banking payments; bill payments made via any AXS network (& other fees and charges); payments to Charitable/Religious Organizations; payments to Cleaning, Maintenance and Janitorial Services; payments to Real Estate Agents and Managers-Rentals
All general exclusions listed above, plus: payments made via telephone or mail order; subscription & recurring payments; to government institutions; financial institutions (including banks and brokerages); insurance companies; utility bill payments; prepaid accounts & "payment service providers"; schools, hospitals, professional services providers; parking lots; membership fees to clubs & associations; via online banking (& more)
How does OCBC Frank Credit Card Compare Against Other Cards?
Read our comparisons of OCBC Frank Card with other cards and learn what makes each card unique in their own way. We compare and contrast each card to highlight its uniqueness to help you identify the card that you need. In case you would like to compare the rewards value of this or any other card yourself, go to our RealValue Credit Card Rewards Calculator to compare the cards' rewards, promotions, rates and other unique features.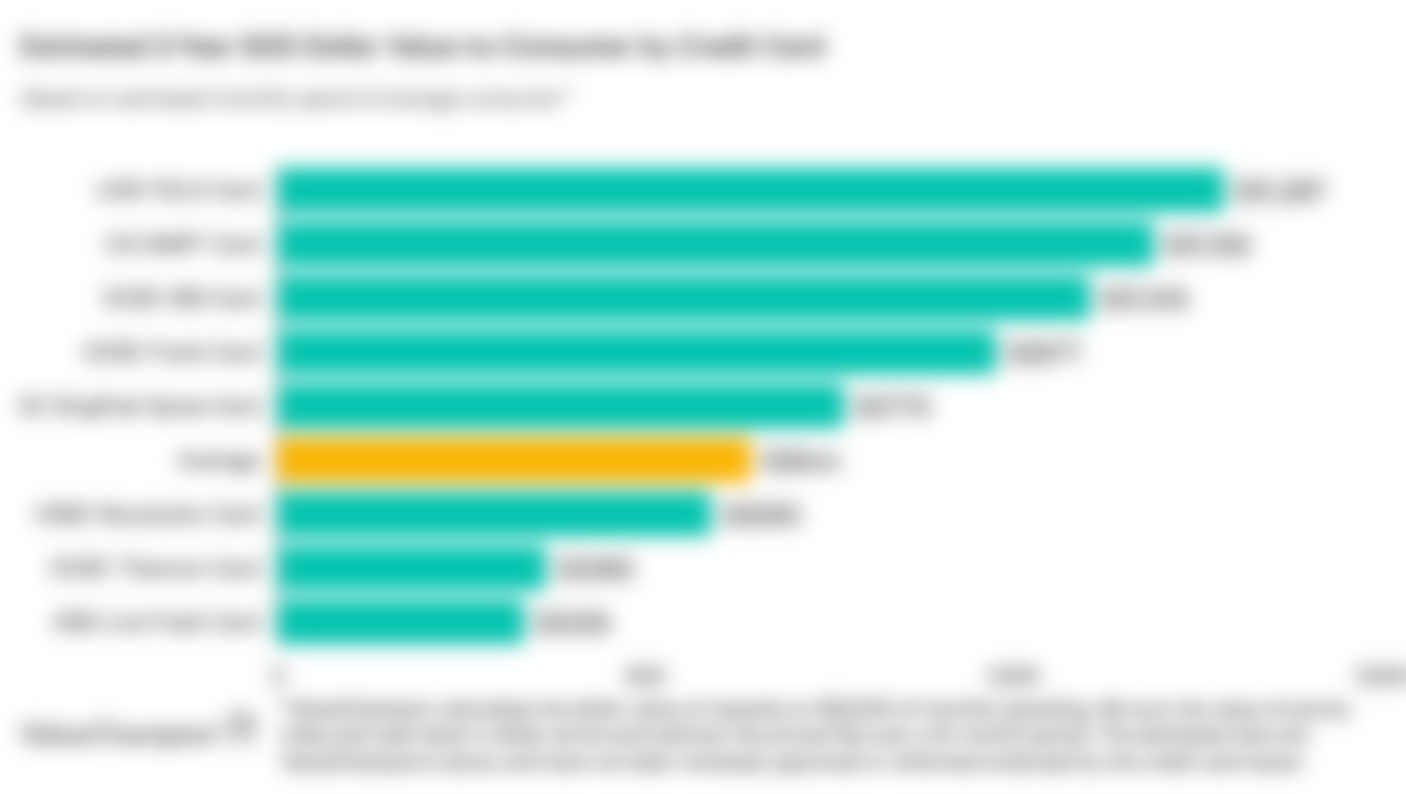 OCBC Frank Credit Card v. UOB EVOL Card
UOB EVOL Card appeals to young adults who primarily make online and contactless purchases, awarding 8% cashback. In addition, the card offers many eco-friendly deals. As with OCBC Frank Card, general spend earns 0.3% rebate with no earnings cap. However, there is a S$600 minimum and S$192.6 fee. Consumers prioritising no-fee cashback might prefer OCBC Frank Card.
OCBC Frank Credit Card v. Citi SMRT Card
Young professionals with a modest budget can benefit from Citi SMRT Card's EZ-Link functionality and rebates on everyday spend. Cardholders earn 5% cashback on fast food, groceries, and cinemas, 3% for online spend, and 2% on health & beauty and Auto Top-Ups. While there's no minimum spend requirement, the earnings cap is just S$50/month. In addition, rewards are very limited for entertainment, so OCBC Frank Card may be better for social consumers with high entertainment spend.
OCBC Frank Credit Card v. HSBC Revolution Card
Average consumers seeking no-fee miles can earn from local dining and entertainment spend with HSBC Revolution Card. Cardholders earn unlimited 2 miles per S$1 in both categories, plus on online spend–including travel bookings, recurring bills and transit payments. HSBC Revolution Card also has no minimum requirement and the S$160.5 fee is waived with S$12,500 annual spend. This card is a great alternative, but consumers who prefer cashback to miles might prefer OCBC Frank Card.
OCBC Frank Credit Card v. DBS Live Fresh Card
DBS Live Fresh Card doubles as an ATM and EZ-Link card and offers 5% cashback on online and contactless spend, 0.3% on general retail, and an additional 5% on sustainable spend. Cardholders can also enjoy deals and discounts for gamers. However, there is a S$600 minimum spend, a S$192.60 fee, and the monthly cap is divided into S$20/category (and S$15 for sustainable spend), making it difficult to reach the S$60/month max. Consumers who are more interested in maximising cashback than in all-in-one functionality might prefer OCBC Frank Card.
Methodology: How We Evaluate Credit Cards
Our analysis of consumer credit cards involves calculating the total value of a card's rewards rates, bonuses, and discounts minus the cost of its annual fee, rewards caps, and required spend. Temporary promotions and intangible perks are considered, but do not necessarily enter the equation when we calculate final value.
ValueChampion makes certain assumptions when estimating the rewards value of credit cards. These matter because most cards offer different cashback or miles rates based on the type of spend involved. Our profiles reflect a best guess at the spend decisions of a typical consumer on an average budget.
If you would like to see how our calculations work on your own budget, head over to our RealValue Rewards Calculator and type in how much you spend in various categories to see an instant comparison of the predicted rewards value of dozens of cards.
Read Also: