Budgeting & Saving
Pet Owners in Singapore: Cost of Pet Hotels vs Travelling with Your Pet
If you are a pet owner in Singapore about to embark on an overseas trip, here is a cost comparison of two options you have: taking your pet with you or using a pet hotel service.
As the owner of a very loving pet in bright and sunny Singapore, we're sure that you would love to figure out what to do with them when you are taking an overseas vacation. You have two primary choices. You may either choose to leave your pet at a pet hotel or choose to take them along with you. However, to make a decision, it is important that you weigh your options by what's best for the pet, what's best for you and most importantly what's best for your pocket.
Leaving Your Pet at a Pet Hotel
When planning to leave your pet behind, you will naturally want to ensure the welfare of your beloved furrybabies. Picking the right boarding facility, however, can be a difficult task as you'd want to ensure that your pet will be happy wherever they are. Thankfully, there are a variety of places in Singapore where you may board your pets in your absence.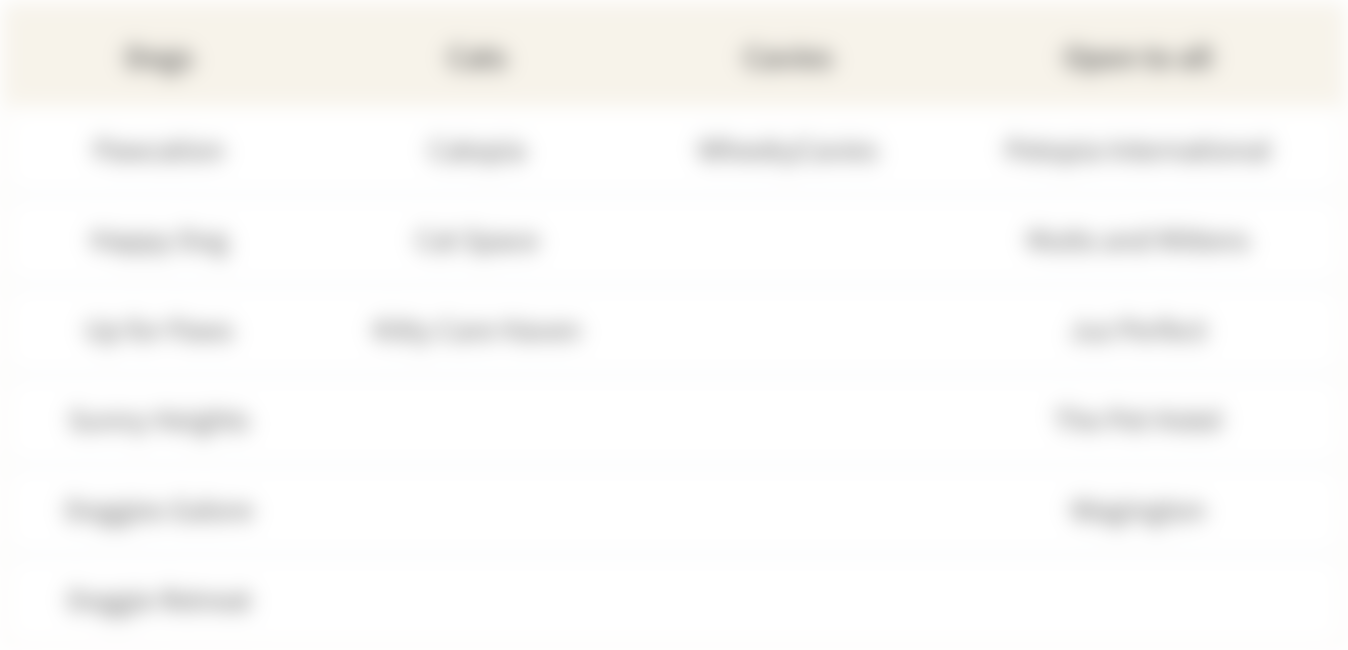 With so many to choose from, it is evident that boarding services can be availed over a vast price range. For a 10-day stay at a pet hotel, you can expect to spend anywhere between at least S$300 to S$1,000. In essence, the cost per night for boarding can range from S$30 to S$70 for a small pet weighing less than 10kg, while variable costs for services like transportation, grooming needs, de-ticking and vet care ranges from S$30 to S$50. Please note these costs vary by the size of your pet, as the costs for boarding a larger pet may be significantly higher than a smaller pet.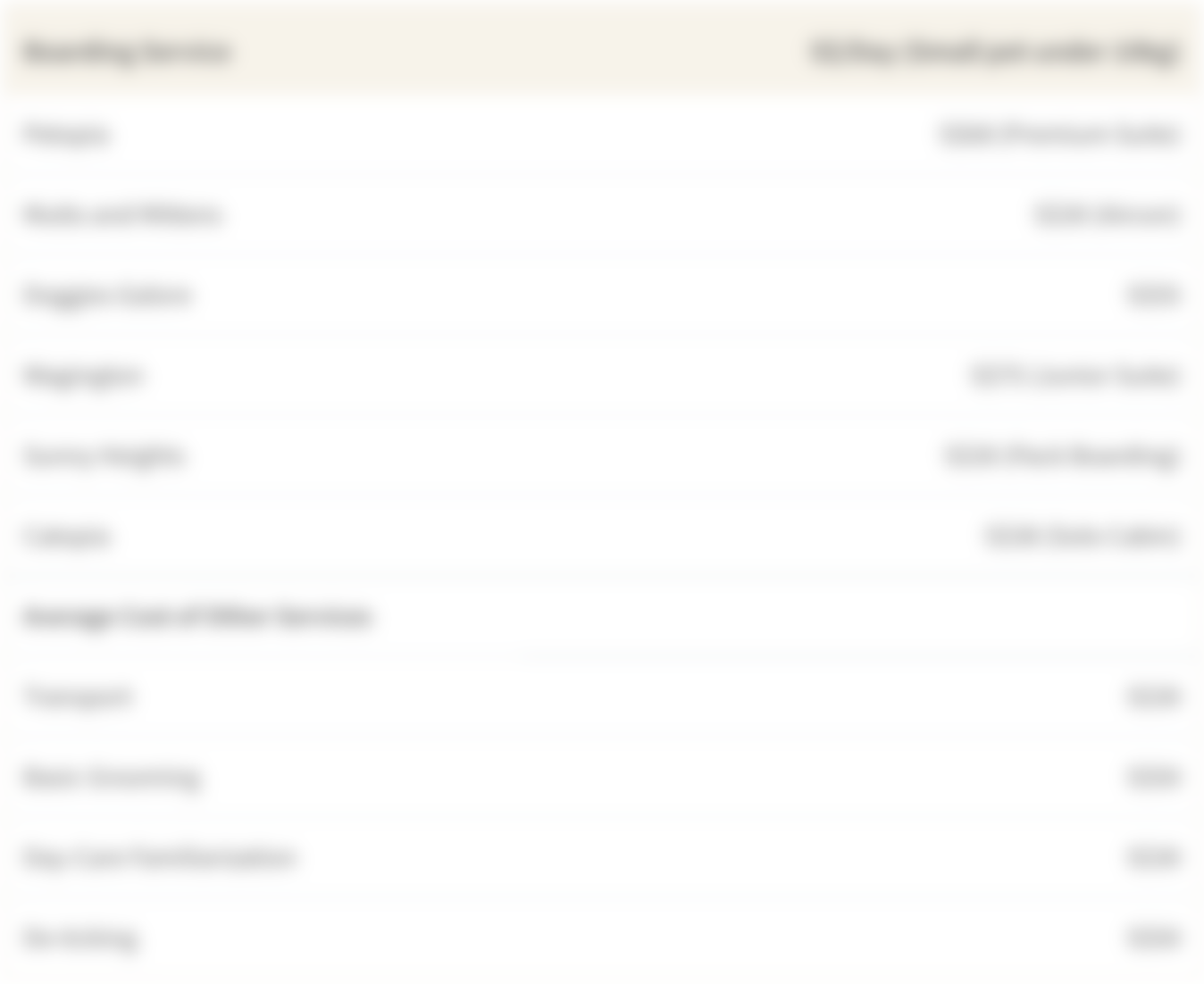 Before deciding on a facility, you should try to visit the site in person. If you can't, reading online reviews can also be quite helpful, as more then 3-4 bad reviews should give you enough reason to reconsider. To aid you in your decision, here's a checklist of sorts that we feel would go a long way.
Checklist for Choosing a Pet Hotel
Will my pet be subject to mandatory initial medical evaluation and do they provide a tick free environment?
Will my pet be housed in private cages/rooms or is it a cage free environment? Are the rooms/entire facility air-conditioned?
Will I have access to webcams or photos for daily updates on my pet?
How accommodating are the staff to the special needs of my pet?
In case of a medical emergency, do they provide with in-house vets? If not, then would they arrange a transport to the nearest vet? What are the costs?
What are the cleanliness and hygiene procedures? For Example - a few centres provide circulation of disinfected air, regular fogging and promise a tick free environment
What are the kind of outdoor activities included with the stay?
Do they provide food or will I be required to do so?
Travelling with Your Pet
If you plan to go on an overseas vacation with your dog or cat, you should expect to spend around S$800 to make the necessary travel arrangements for a pet weighing less than 10kg. First, you must meet AVA's export and import requirements when leaving and returning to Singapore. Applying for the license can cost S$50 for each time, with potentially more coming from various veterinary requirements like vaccinations (shouldn't be a problem for most).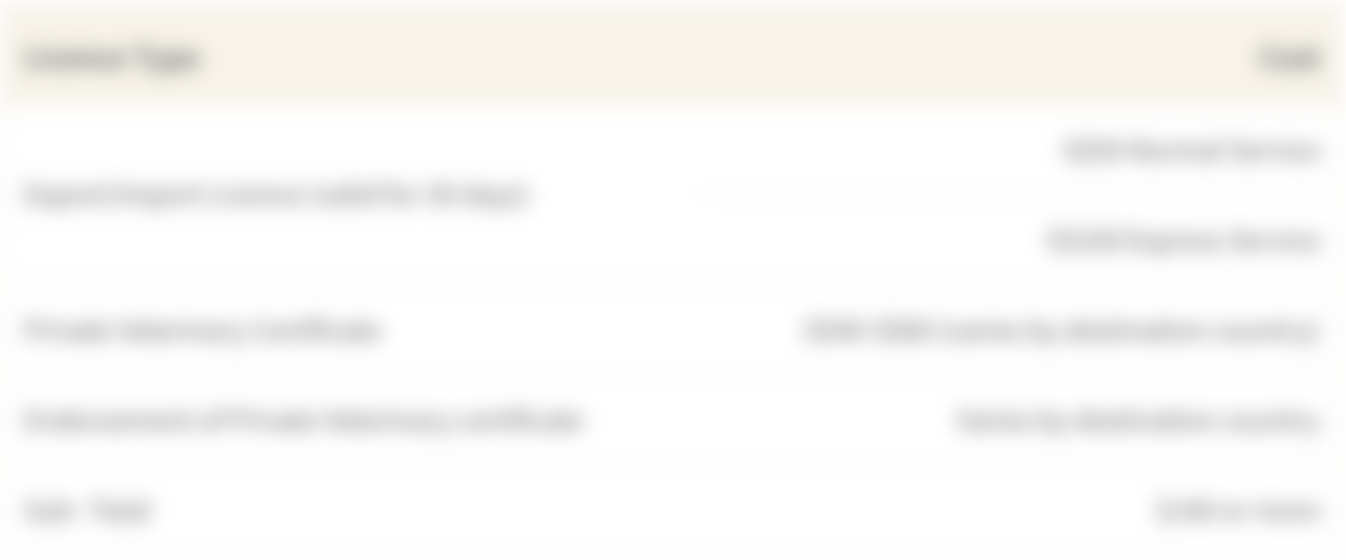 Your basic preparation for export should start one month prior to the date of departure. While applying for the licence, you will be asked to upload supporting documentation on certificate of sale, other details of your pet, vaccination history, pet photos et cetera. Please note that some countries have mandatory requirement for certain types of vaccinations. For example, visiting China with your pet requires a rabies vaccination.
Checklist for Clearing AVA Requirements
Check import requirements of destination country. (You are advised to get the information first hand from their veterinary authority.)
Inquire about vaccination and quarantine requirement. (if your pet needs quarantine, it may add a significant amount to your travel bill)
Apply for an Export & Import Licence with AVA Singapore
Obtain a health certificate for your pet from your preferred veterinary clinic and convert this certificate to an electronically-issued official watermarked veterinary health certificate by submitting an online application with AVA
In terms of cost of flights, most airlines in Asia unfortunately don't allow pets in the cabin except for very exceptional cases. Therefore, there are generally two ways to travel with your pet: either as checked-in baggage or as cargo. Unless you only have a carry-on and don't need to check in any other luggage besides the cage for your pet, you will have to pay around S$20-60/kg to check-in your pet as a luggage or as a cargo. You will also need to purchase a pet container that conforms to the airline standards. All airlines follow the IATA regulations that can be found here. When booking your flight, you should make sure to call the airline first to notify them of your situation (i.e. pet), since some flights limit the number of pets that are allowed on the plane to 2 or less.
What's the More Pocket Friendly Option?
Overall, keeping your dog or cat at a pet hotel seems to be a slightly cheaper option than taking it with your on your vacation for a 1 to 2 week long trip. However, the difference seems rather small and can vary significantly for each person, as different pet hotels, services, pet weight and travel arrangements (i.e. length of your vacation cage) can change the costs significantly. You should also note that longer trips tend to favour travelling together with your pet, as its costs are mostly 1-time charges as opposed to the daily rate being charged by pet hotels. Therefore, we highly recommend visiting the website for each of the centres and airlines to get an exact quote from them, all services and tax included.
Furthermore, there are a few ways to reduce this cost meaningfully. For example, if you find the mentioned boarding sites expensive, you can look for alternatives like asking a family or friend to take care of your pet, or looking for other caretakers on websites like Pawshake, Fuwry or even Facebook, where you could find boarding rates as low as S$20 per night. Furthermore, you can avoid bills levied by the hotels by making sure that your pet is healthy and well groomed beforehand.
If you decide to take your pet with you on the trip, applying for the import & export licenses ahead of time can help you avoid express charges. And, if you have enough miles on your miles reward credit cards, then you may redeem them for extra baggage allowance which should cover the airfare for your pet. Not only that, you won't have to pay the additional baggage or cargo fee for your pet if you pack lightly and don't have any other checked-in luggage besides your pet container. Lastly, you may get yourself a travel insurance like FWD or Direct Asia that covers pet care at the pet hotel in the event your return is delayed and you need to extend your pet's stay at the facility.