POSB Everyday Credit Card: Strong and Convenient Rewards on Dining, Shopping, Groceries and Utilities
Easy Cashback for Everyday Spenders in Singapore & Malaysia
POSB Everyday Credit Card: Strong and Convenient Rewards on Dining, Shopping, Groceries and Utilities
Easy Cashback for Everyday Spenders in Singapore & Malaysia
Pros
Benefits highly diversified spend with large food budgets
Great fit for commuters seeking a convenient, an all-in-one card
Cons
Not suitable for consistent spend of S$2k+/mo
Lacks travel rewards
Has an annual fee
POSB Everyday Card is a great option for families who spend across a variety of categories. While rates shift with promotional changes, cardholders are frequently rewarded with high rates for spend in everyday spend categories. For example, consumers typically earn rebates of up to 10% on online food delivery, 5% on grocery purchases and online shopping, plus up to 21.8% in fuel savings. Even with its annual fee of S$192.6 (waived the first year), average spenders can quickly recoup the cost while earning additional rewards for daily spend.
POSB Everyday Card Features and Benefits
Annual Fee: S$192.60, Waived for 1 year
Income Requirement: S$30,000 for citizens & PRs, S$45,000 for foreigners
Key Features:
Annual fee: S$192.60 (first year - waived)
10% cash rebates on online food delivery (foodpanda, Deliveroo and WhyQ ) and 3% on other dining spend
5% cash rebates on online shopping (Amazon, Lazada, Qoo10, Shopee, RedMart & iHerb)
3% cash rebates on dining spend
0.3% cash rebate on all other spend
DBS Payment Plan: pay 0% interest, up to 6 months
Promotions:
No promotion currently being offered
Promotions:
No promotion currently being offered
Our Evaluation: Strong Rewards in Many Areas, With Limits
POSB Everyday Card could be one of the best cashback credit card out there for those with high spendings on daily essentials. POSB Everyday Card offers families and average spenders a convenient way to earn cashback for diversified spend. Consumers earn rebates on dining, groceries, petrol, health and wellness, transport, and even recurring bills–which are often excluded from cashback rates. Although some rates apply only to specific merchants, they are mostly big brands that are quite prevalent: up to 21.8% petrol savings with SPC, 5% at Sheng Siong, and 3% on wellness products at Watsons (an added benefit, as most everyday cards do not reward for personal care). Consumers also earn 1% cash rebate on recurring bills with select merchants, but earnings are capped at just S$1 per month, which is quite low.
POSB Everyday Card does offer promotional rebates that are not merchant-specific. Currently, it earns an extremely competitive cash rebate of up to 10% on food delivery from foodpanda and Deliveroo. However, you can only earn these rates with a minimum spend of S$800 per month. Otherwise, you'll only earn the base rebate of 0.3%.
POSB Everyday Card Rebates Chart
| | |
| --- | --- |
| Dining: Foodpanda, Deliveroo | 10% |
| Groceries: Sheng Siong | 5% |
| Shopping: Amazon.sg, Lazada, Qoo10, Shopee, RedMart, iHerb | 8% |
| Fuel: SPC | 8% |
| Bill Payments: Recurring payments to select utilities and telecommunications providers | 3% |
| All Other Spend | 0.3% |
While POSB Everyday Card is quite versatile, some specialized cards offer higher rates in a few categories. For example, CIMB Platinum MasterCard offers 10% cashback on dining, transport, medical spend and more, and OCBC 365 Card offers 3% cashback on recurring telco and electricity bills. Nonetheless, POSB Everyday Card often offers rebates in key categories (like online food delivery) that boost the card's value significantly.
Overall, POSB Everyday Card proves an exceptional fit for those with a high volume of spend on daily essentials. While the annual fee of S$192.6 is waived only the first year, the broad range of cashback opportunities allow average consumers to quickly recoup this cost while continuing to earn rewards.
Looking for credit cards with no annual fees? Check out over here!
How the POSB Everyday Card Rewards Program Works
Every 1 dollar of cashback earned is equal to S$1
Cashback is credited to the cardholder's account monthly
Cashback you earn remains valid as long as the Card account is not closed or cancelled
What You Should Know: Limits, Minimums and Exclusions
Like most other cards, POSB Everyday Card comes with some rules that can reduce its value for consumers. To start, its best rewards rates come with monthly limits on the maximum rewards you can earn in each category. Your cash back on Sheng Siong groceries is held to S$30 per calendar month, while monthly rewards for online shopping, dining, and petrol stop at S$15 each.
Using these monthly limits or "caps", we can calculate the maximum spend amount that will earn full rewards with the POSB Everyday Card:
| | Rebate | Monthly cap | Max spend |
| --- | --- | --- | --- |
| Food Delivery | 10% | S$15 | S$150 |
| Online Shopping | 5% | S$15 | S$300 |
| Groceries | 5% | S$30 | S$600 |
| Petrol | 6% + 2% | S$15* | S$750* |
| Telecommunications | 3% | S$3 | S$100 |
| Utilities | 3% | S$3 | S$100 |
Rewards for dining in share the S$15 monthly cap with food delivery and weren't used for this table. Petrol rebate of 6% is unlimited. The S$15 cap and our max spend calculation apply only to the additional 2% rebate.
Combined with the minimum spend requirement of S$800, these numbers mean that you need to spend between S$800 and S$2,000 each month to get the best value from the POSB Everyday Card. Any amount you spend outside that range will only earn 0.3% rebates.
Finally, some expenses aren't eligible for cash back or rebate. We identify these exclusions for the POSB Everyday Card in the table below.
Balance transfers, cash advances, My Preferred Payment Plan monthly transactions, annual fees, interest charges, cheque processing fees, administrative fees, cash advance fees, finance charges, late payment charges, 0% interest-free instalment payment plan transactions, refunds into card account, pre-authorisation transactions (ie, hotel bookings), any other miscellaneous fees and charges imposed by POSB
Payment of funds to prepaid accounts and merchants who are categorised as payment service providers and/or online payment gateway (MoneySend, Skrill, Matchmove, SmoovPay, CardUp, iPaymy, GrabPay, Youtrip & more); payments made via AXS, SAM online bill payments, all other bill payments via internet banking; NETS transactions
Payments to government institutions (court cases, fines, bail and bonds, tax payments, postal services, parking lots other than ParkingSg, garages, intra-government purchases and any other government services); payments to financial institutions (banks, brokerages, insurance companies for sales, underwriting and premiums, schools, hospitals and professional service providers); charities and donations
Betting including lottery tickets, casino gaming chips, off-track betting, wagers at race tracks, gambling through any channel
How POSB Everyday Card Compares to Other Cards
Read our comparisons of POSB Everyday Card with other cards and learn what makes each card unique in their own way. We compare and contrast each card to highlight its uniqueness to help you identify the card that you need.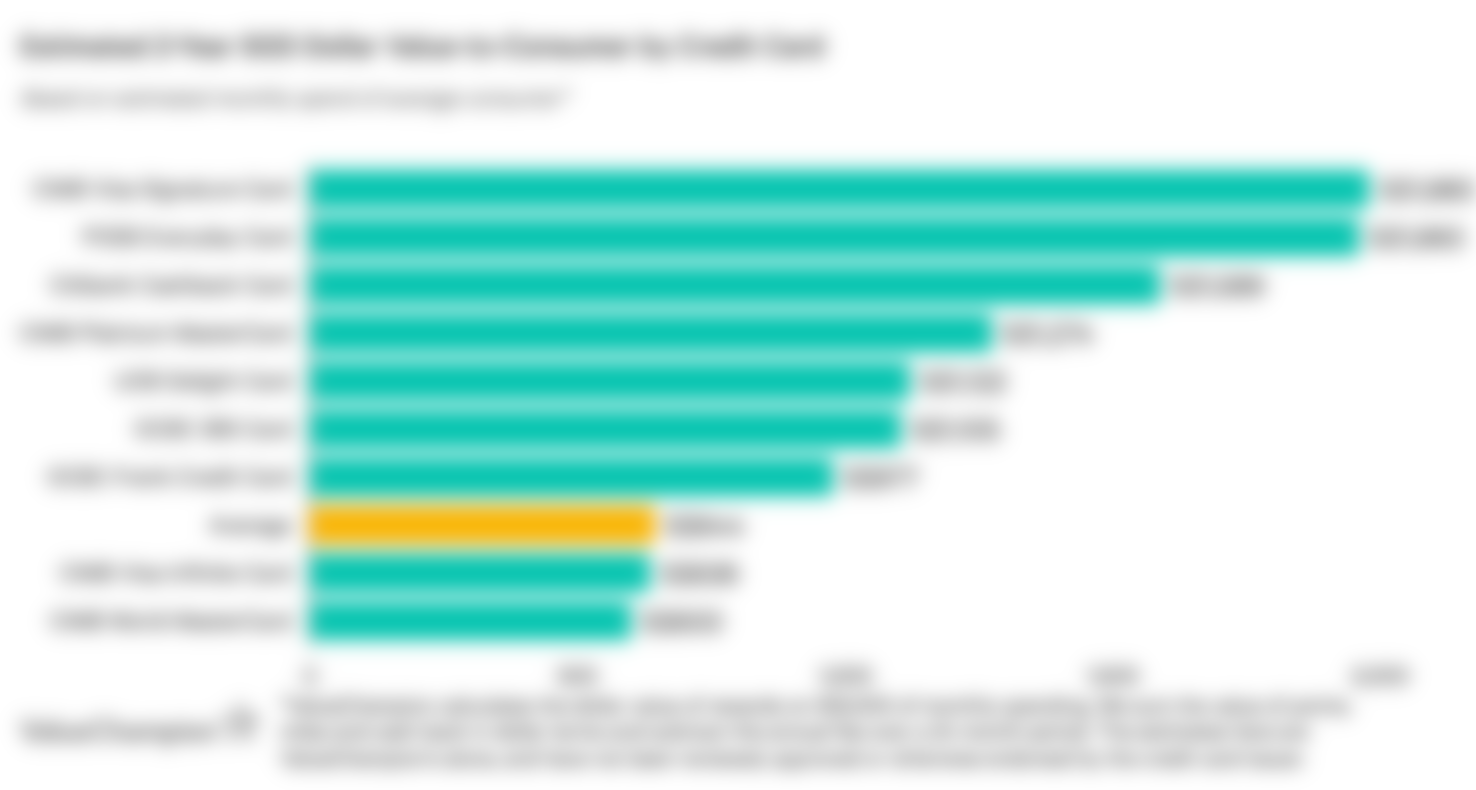 POSB Everyday Card vs OCBC 365 Card
OCBC 365 Card is a great cashback card with an easily waivable annual fee for consumers with diversified spend. Consumers earn rebates of up to 6% for dining and online food delivery, 3% for groceries, transportation, online travel bookings and recurring bills, plus 5% on fuel spend (up to 22.1% fuel savings at Caltex and up to 20.2% fuel savings at Esso). The annual fee of S$192.60 is waived for 2-years, and then after with each S$10,000 annual spend, making OCBC 365 Card great for no-maintenance cashback. However, while the card offers higher utilities and online travel rebates than POSB Everyday Card, it offers lower rates for groceries and transport, and does not reward personal care. Consumers who prioritise avoiding an annual fee and make travel bookings online might prefer OCBC 365 Card, while those who spend regularly on personal care might prefer POSB Everyday Card.
POSB Everyday Card vs Citi SMRT Card
Citi SMRT Card offers young professionals a convenient way to earn cashback on essentials like public transit, groceries, and recurring bills. Citi SMRT Card and POSB Everyday Card both have all-in-one functionality, combining cashback, ATM, and SMRT card into one. The cards offer similar rewards rates for dining (5%) and groceries (5%), but Citi SMRT Card limits dining to fast food and coffee chains. Citi SMRT Card also offers a 5% rebate on movie theater expenses, 3% on online shopping, and 2% on Auto Top-Ups. Young professionals can benefit from the fact that Citi SMRT Card has no minimum spend requirement, compared to POSB Everyday Card, which has a Personalised Spend Goal requirement for unlocking promotional rates.
POSB Everyday Card vs Maybank Family & Friends MasterCard
Maybank Family & Friends MasterCard is an exceptional everyday option for people with low to mid-size budgets who primarily spend in Singapore and Malaysia. Cardholders earn up to 8% cashback in key categories–fast food & food delivery, groceries, transport, petrol, data communications/online TV streaming & more–after just S$800 minimum spend (5% with S$500 minimum spend). What sets Maybank F&F Card apart from POSB Everyday Card is that there are no merchant restrictions, making the card quite a bit more convenient. Additionally, the S$180 fee is waived for 3 years, and thereafter with S$12,000 annual spend. Overall, people with strongly regional budgets and who value flexibility might prefer Maybank F&F Card.
POSB Everyday Card vs Citi Cash Back Card
Consumers with high spend on food and petrol can benefit from Citi Cash Back Card. With a minimum qualifying spend of S$888 per month, cardholders earn 8% cashback on dining, groceries, and petrol worldwide (and frequently, 8% cashback on a rotating promotional category). While the base rate is only 0.25% and the annual fee of S$192.6 is only waived the first year, Citi Cash Back Card rewards purchases that fall within the top two expenditures in an average spender's monthly budget. In other words, Citi Cash Back Card maximises earnings for what Singaporeans regularly spend most on. However, consumers with a more diversified spend and who prioritise the convenience of an all-in-one card might instead prefer POSB Everyday Card.
POSB Everyday Card vs UOB One Card
For consumers with a stable budget of at least S$2,000 per month, UOB One Card provides an excellent way to earn high cashback for all spend. UOB One Card offers rewards according to a quarterly rebate system. In order to maximise earnings, cardholders would need to spend S$2,000 per month for 3 consecutive months, earning a S$300 quarterly rebate (S$1,200 per year!). Consumers who spend even slightly less can only earn a fraction of this amount (S$100 quarterly rebate for S$1000 monthly spend, S$50 for S$500 monthly spend). As a result, cardholders with a stable or predictable budget of at least S$2,000 are best fit for UOB One Card. Consumers with a fluctuating budget, or those who rarely spend S$2,000 per month, might instead consider the ease and convenience of POSB Everyday Card for earning rewards on essentials.
Methodology: How We Review Credit Cards
ValueChampion analyses nearly every credit card available in Singapore. We do this by weighing the value of each card's rewards rates, bonuses, and benefits against the its spending requirements, monthly rewards caps and annual fees.
Most cards earn miles or cashback at different rates depending on the category that your spend falls into. Different spend categories can also have different monthly caps on how much you earn. Finally, some cards require that you spend a certain amount each month in order to activate their full rewards rates.
Applying all of these factors to a typical budget allows us to estimate how much the credit card will earn in rewards. Annually recurring fees and bonuses are also considered in our calculation. We use our results to evaluate how effective the card is compared to other options.
To try our calculations for yourself, use our RealValue Rewards Calculator and find out how easy it is to compare the rewards potential of every credit card in Singapore!
Read Also: