Credit Cards
Should You Use a Grocery Delivery Service?
Getting your groceries delivered to your front door can save you a lot of time and hassle. But is it a waste of money?
Grocery delivery services have become very popular by reducing the amount of time individuals and families must spend shopping for food. These companies take the burden out of the grocery shopping process and deliver the food within a specified window of time that the customer selects. With that said, are these services really a good deal? In this article, we analysed the rates of a number of grocery delivery options in Singapore as well as a handful of other ways to reduce the amount you spend on food.
Great Value for Families and Individuals With Big Grocery Bills
Fortunately for grocery shoppers in Singapore, there are several services that offer free grocery delivery. The only catch is that these delivery services typically require that customers meet a certain minimum purchase threshold. For several companies, this minimum is quite reasonable, with minimum orders as low as about S$40. For this reason, many individuals and families could easily meet the minimum order requirement, even on a weekly basis for some. Not only that, some grocery delivery services offer price matching, which provides peace of mind to cost-conscious customers.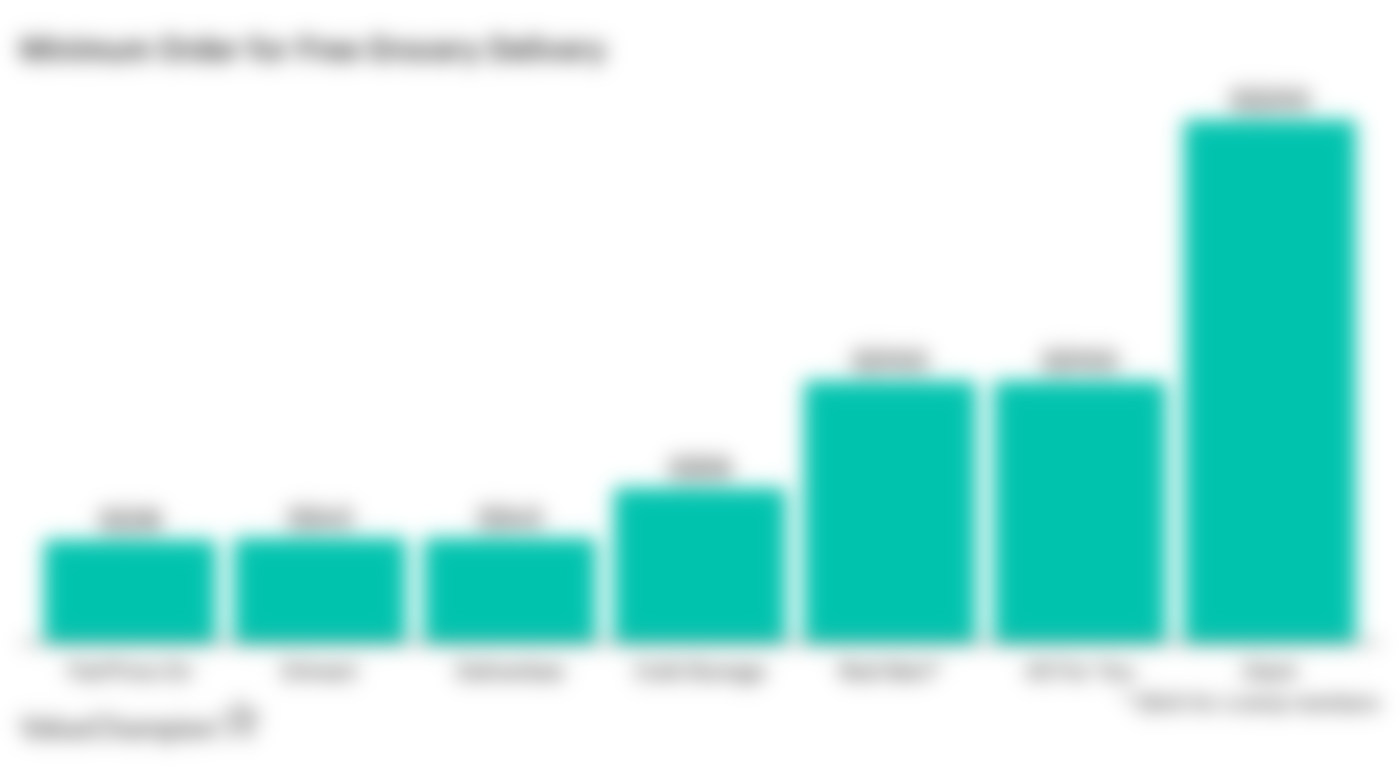 Affordable Option for Busy Individuals
Even those with smaller grocery bills, such as elderly or single people, may find that grocery delivery makes sense. While these grocery delivery services tend to charge fees to those that do not meet the minimum order requirement, these fees are as low as S$4 - S$7 making them a great option for those with hectic schedules.
More than just being affordable, these fees might represent great value due to the amount of time they save consumers. First, how much is an hour of time worth? We can estimate the average value for a person's time by starting with the median monthly income, S$4,437 in 2018. Next, we multiply this number by 12 (months in a year) and divide it by 52 (number of weeks in a year) and by 44.8 (the average weekly paid hours per employee in 2018). This gives us a rough estimate of the average value of a person's time: S$22.86 per hour. Even if grocery shopping takes only 30 minutes, many of these services theoretically "buy" customers time at a steep discount.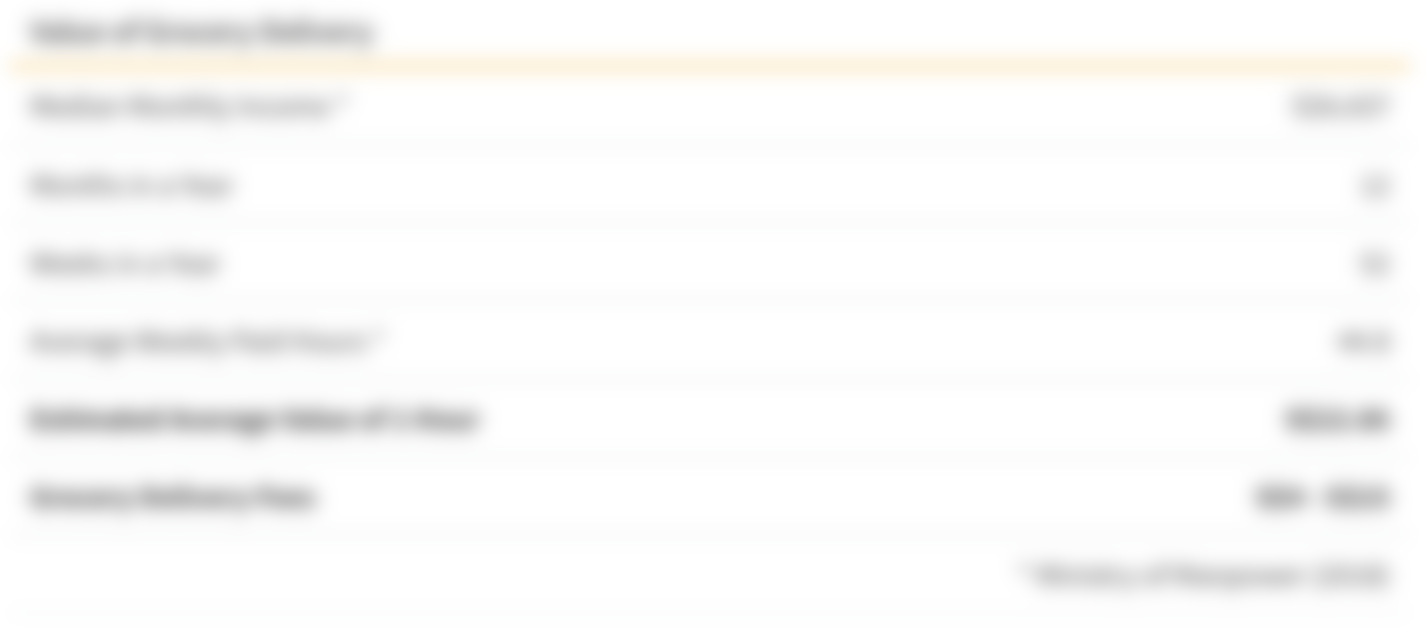 Grocery Delivery Isn't for Everyone
Clearly, these grocery services are attractive for many individuals. They help save people time by allowing them to skip long lines at reasonable prices. However, grocery delivery services aren't for everyone. For example, those that live very close to a grocery store may be able to get in and out of their local grocery in an efficient manner that makes these services unnecessary. Similarly, some individuals may prefer to inspect and select their own produce, rather than leaving this task to someone else.
Easy Ways to Save on Groceries
While grocery delivery services can save you time at reasonable prices, it is also worth considering a few other ways to reduce your monthly grocery bills. First, it is easy to save by choosing store-brand goods instead of name-brand products. Some of these store-brand products can be as much as 50% cheaper than nearly identical branded products. Additionally, as simple as it may seem, it is important to avoid being hungry before you shop for groceries. Studies have shown that hungry shoppers spend more and are likely to purchase less healthy foods. Finally, paying with the right credit card can save you hundreds of dollars. For example, some of the best grocery shopping cards offer up to 8% rebates on grocery purchases, which can significantly reduce your bill.