Investing
SK Telecom: Investment Opportunity Hidden in the Biggest Telco of Korea
In our latest investment analysis series, we dig into the financial filings of SK Telecom, the biggest telco in Korea. This seemingly "boring" telecommunications company has been harboring many exciting businesses that could soon bring meaningful upside to investors.
With a market share of more than 40%, SK Telecom is the biggest telco in Korea. On the surface, it may look like a boring stock: Korea is a mature market, and all 3 of the listed Korean telcos have typically competed on pricing and subsidies, which have depressed their stock prices. However, SK Telecom may be at the cusp of a transformation that could help investors realize the massive amount of value that has remained hidden within the company for several years.
Complex Corporate Structure Masking Value
Unlike its local competitors who only operate in the telecommunications industry, SK Telecom has several subsidiaries that have grown meaningfully large in their respective domains. However, from an outside investor's point of view, these businesses have been very difficult to understand, artificially depressing SKT's valuation. Here's a quick overview of SKT's organizational structure.
First, SK Telecom is currently valued at roughly KRW19.7trn (US$17.3bn). The biggest chunk of this draws from SK Telecom's 20.1% ownership of SK Hynix (worth US$10.3bn), the 2nd biggest memory chip manufacturer in the world. The remaining $7bn is basically the value of the telco itself; because about 85% of the conglomerate's profit comes from the telco business, investors have given little attention to other businesses that are either too small or unprofitable. After accounting for about $5bn of the company's net debt, the enterprise value of SK Telecom ex-Hynix is currently worth about $12bn, which translates to valuation of merely 3x EV/EBITDA.
Valuation of SK Telecom's Stub Excluding SK Hynix Stake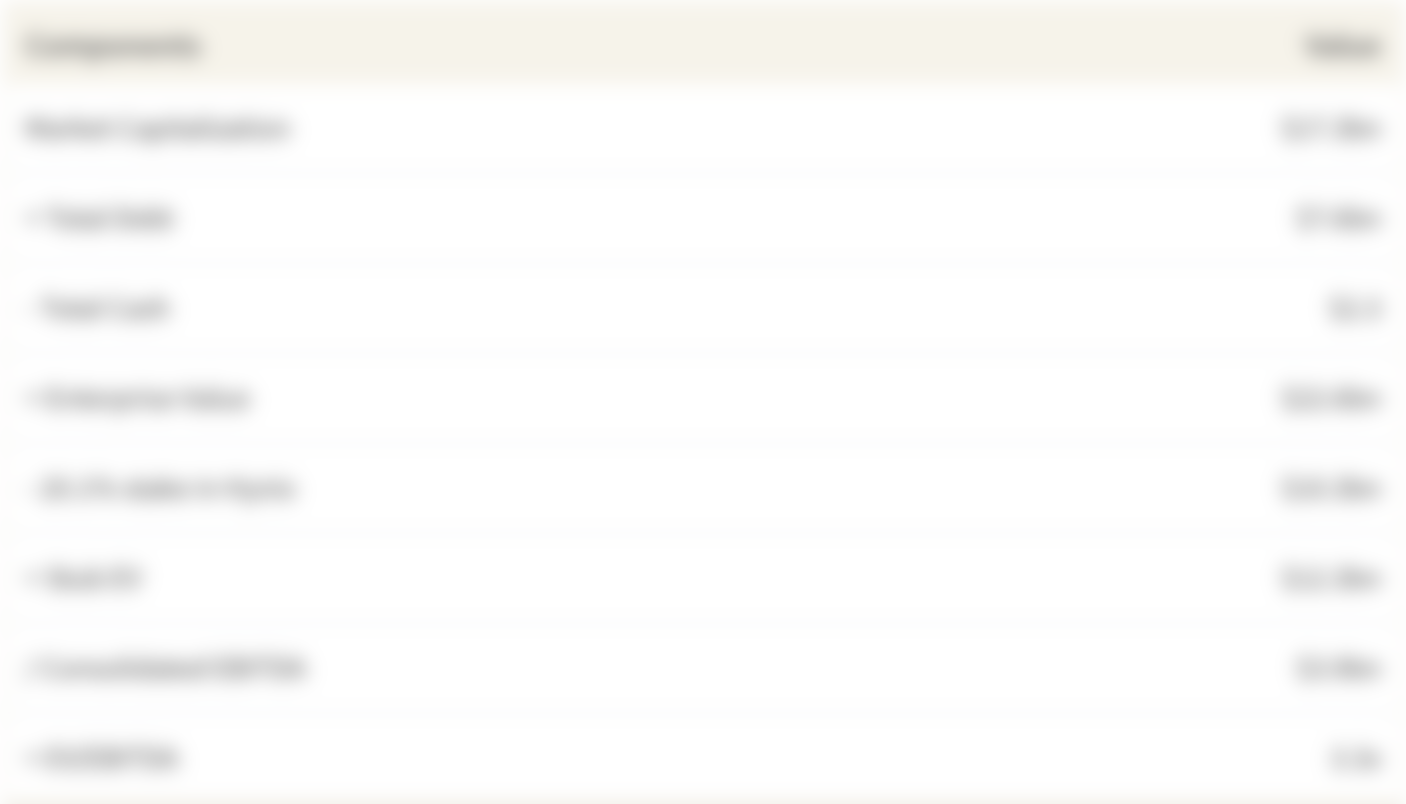 It's within this $7bn of stub equity ($12bn EV minus $5bn of net debt) where the hidden value remains, but not where one may expect. While the 3x EV/EBITDA of valuation multiple may seem low, both of SK Telecom's competitors KT Corp and LG Uplus are valued at similar ranges, suggesting that SK Telecom may not see much upside from this business alone; Korean telcos are trading at a significant discount to other telcos around the world to begin with.
Valuation of Telcos in Developed Markets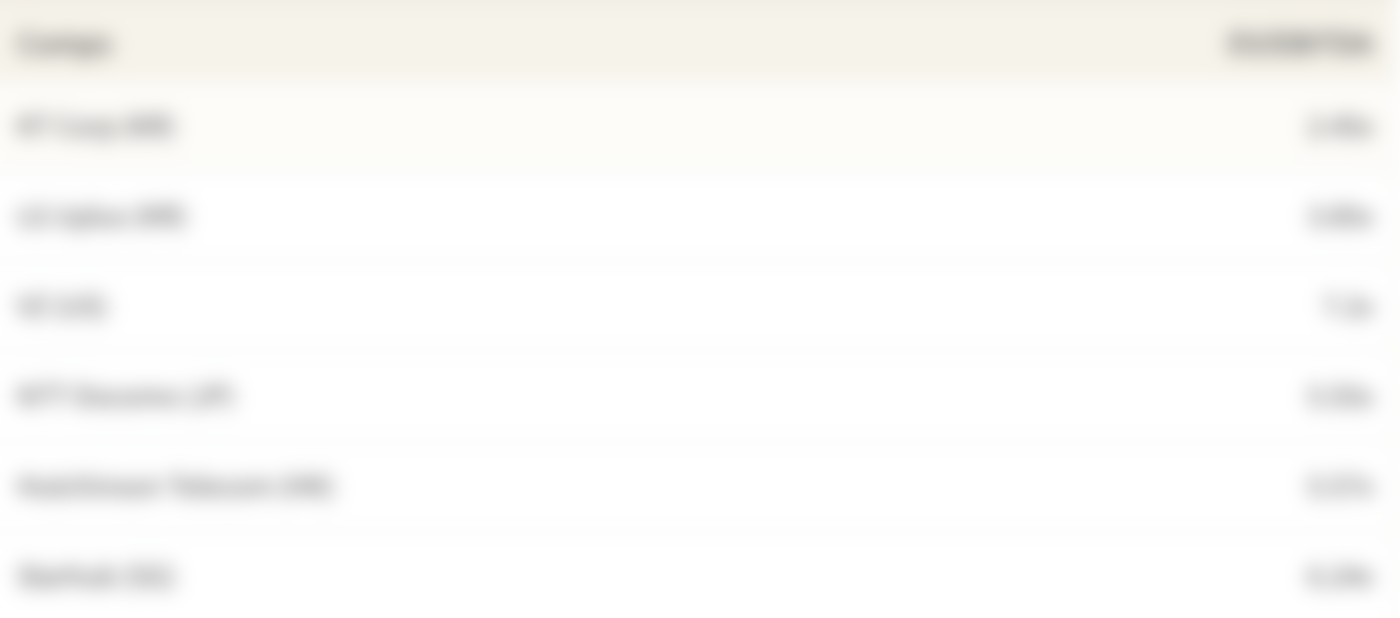 Instead, most of the hidden value comes from SKT's various subsidiaries, namely 11st, SK Broadband and SK infosec. Just based on publicly available information alone, these 3 businesses could be worth $4bn or more, representing a significant upside compared to $7bn SK Telecom is currently receiving credit for.
Valuation of SKT's Subsidiaries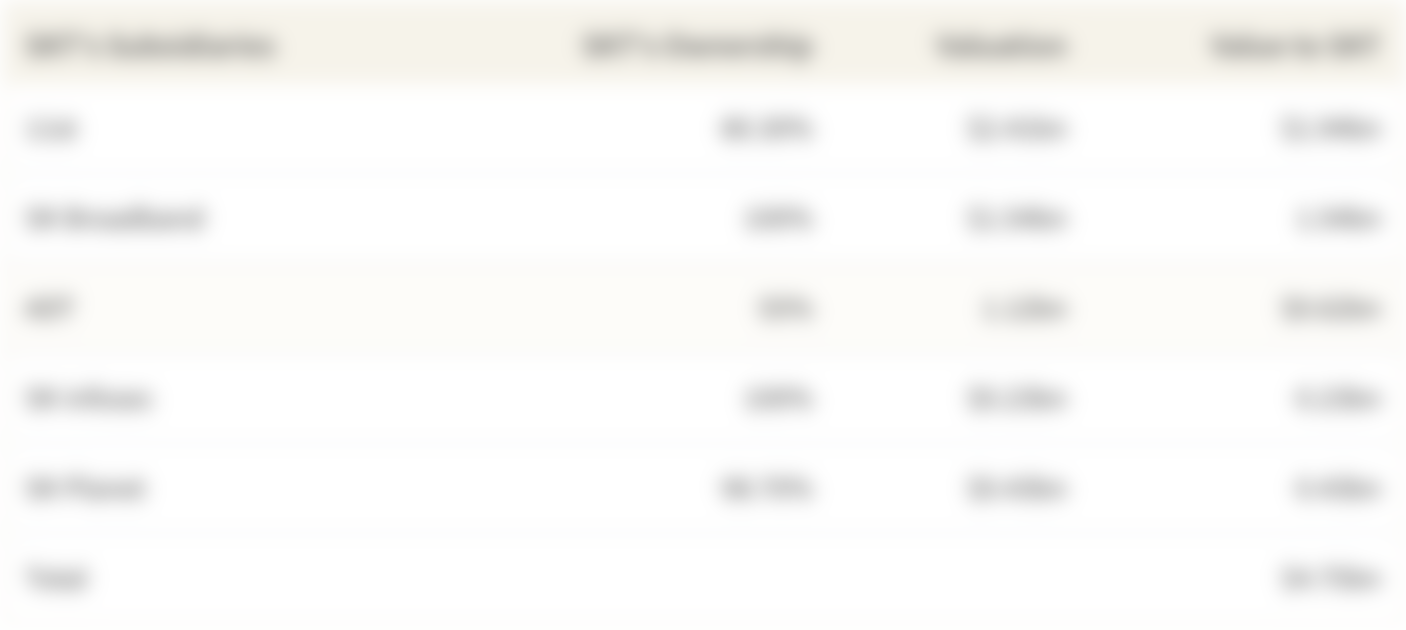 IPO of 11st to Catalyze Value Realization
SK Telecom has spent the past 3 years going through various reorganizations to prepare itself for value creation. In 2018, it spun out 11st, one of the biggest e-commerce platforms in Korea, and raised capital for the entity from outside investors, valuing the asset at KRW2.75trn ($2.4bn). SK Telecom still holds 80% of 11st street, pegging the stake's value around $2bn.
Valuation of E-commerce Platforms Around the World
Nielsen Koreanclick's study showed that 11st had the biggest visitor count among Korean e-commerce companies and the company is very close to breaking even in 2019. However, 11st's $2.4bn valuation represents a mere 0.4x EV/GMV; in comparison, its smaller rival Coupang (backed by Softbank) was valued at over 2x GMV at $9bn. Even after accounting for their different growth rates (11st's growth has slowed down considerably in 2018 in the midst of heightened competition) and business models (11st relies on highly efficient 3rd party fulfillment centers, while Coupang has built its own delivery network), the valuation gap between the 2 companies seems rather extreme. Regardless of the true fair value of 11st or Coupang, however, the market is currently giving zero credit to SK Telecom for this asset. Therefore, that SK Telecom clearly plans for 11st to "pursue IPO with its enhanced value" is a great sign that there likely will be a catalyst for SK Telecom to receive credit for this business in the next 12-18 months.
11st's Operational Metrics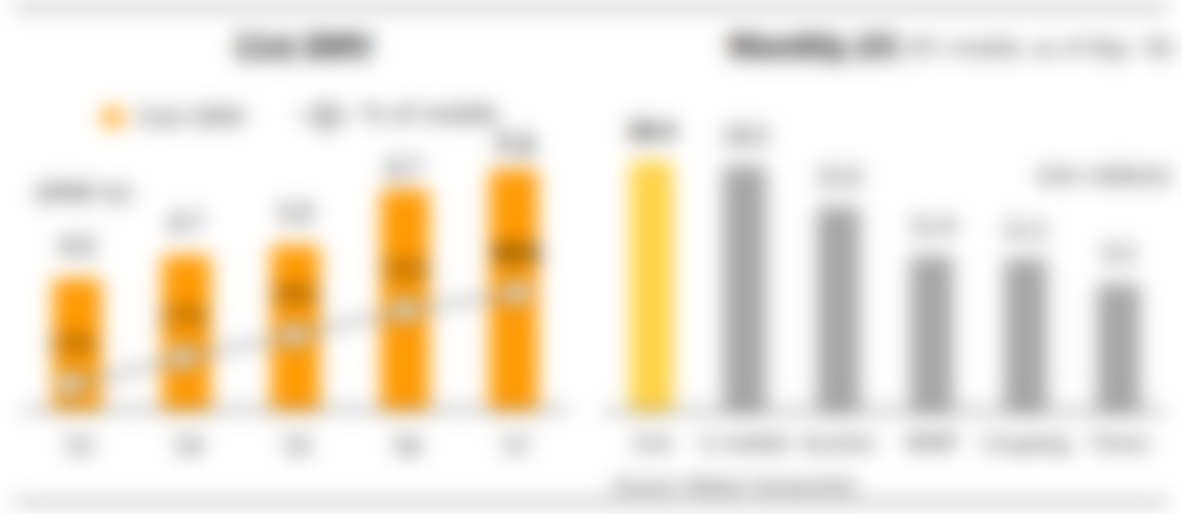 Other "Hidden" Businesses Inside of SK Telecom
There are 2 other businesses inside SK Telecom that deserve further look. First is SK Broadband, the 3rd biggest broadband/cable operator in the country that SK Telecom fully acquired in 2015. This company has been growing and generating about $150mn of operating profit in 2018 (could be worth about $1bn if it were spun out). What makes this company even more interesting is its leading OTT video service. In January 2019, SK Telecom signed a deal with Korea's 3 biggest broadcasters to combine their OTT services "oksusu" and "POOQ" to create a K-Contents powerhouse to compete against Netflix. While this is somewhat reminiscent of Hulu in the US, which admittedly didn't do very well relative to Netflix, that Hulu is actually worth almost $10bn is a promising sign for SK Telecom investors. Even better, the immense popularity of K-Pop and K-TV globally gives this business a great tailwind. All in all, SK Broadband presents a tremendous option value that is not priced into SK Telecom's stock at all.
Average Apple Store Download Ranking in Korea (Entertainment Category)

SK Telecom has also been making a lot of deals and reorganizations to create a sizable security business in Korea. Combining its 100% ownership in SK infosec (#1 domestic information security company) and its 55% stake in ADT Caps (#2 domestic security company), SKT aims to create a comprehensive security solutions company in Korea. Both companies have been growing with healthy profit margins, and could potentially benefit from synergies with each other as well as with SK Broadband given the large overlap in their customer base. In fact, as SK Telecom alluded in 2015 when it fully acquired SK Broadband, it won't be surprising if SK Telecom eventually merges Broadband and its security businesses to seek "a synergy effect between the two firms in the fast-changing ICT industry." At any rate, even the book value of SKT's investments in SK infosec and ADT Caps is worth about $1bn, which is also nowhere to be found in the company's current market valuation.
SK infosec & ADT Caps Financial Metrics


What's the Upside? Sum of the Parts Valuation
To summarize, investing in the "stub" portion of SK Telecom excluding its stake in SK Hynix (i.e. long SK Telecom and short SK Hynix) provides an opportunity to own a stable, cash generating telecom business at roughly 3.5x EBITDA, a valuation that provides considerable protection against downside. Not only that, investors also receive 3 other highly valuable assets for free, which the company has signaled it will eventually spin out over time. If we were to conservatively value 11st, SK Broadband and SK's security businesses at either their latest valuations or their book value, their worth could be upwards of $4bn, representing roughly 50% upside compared to $7bn of SK Telecom's stub value.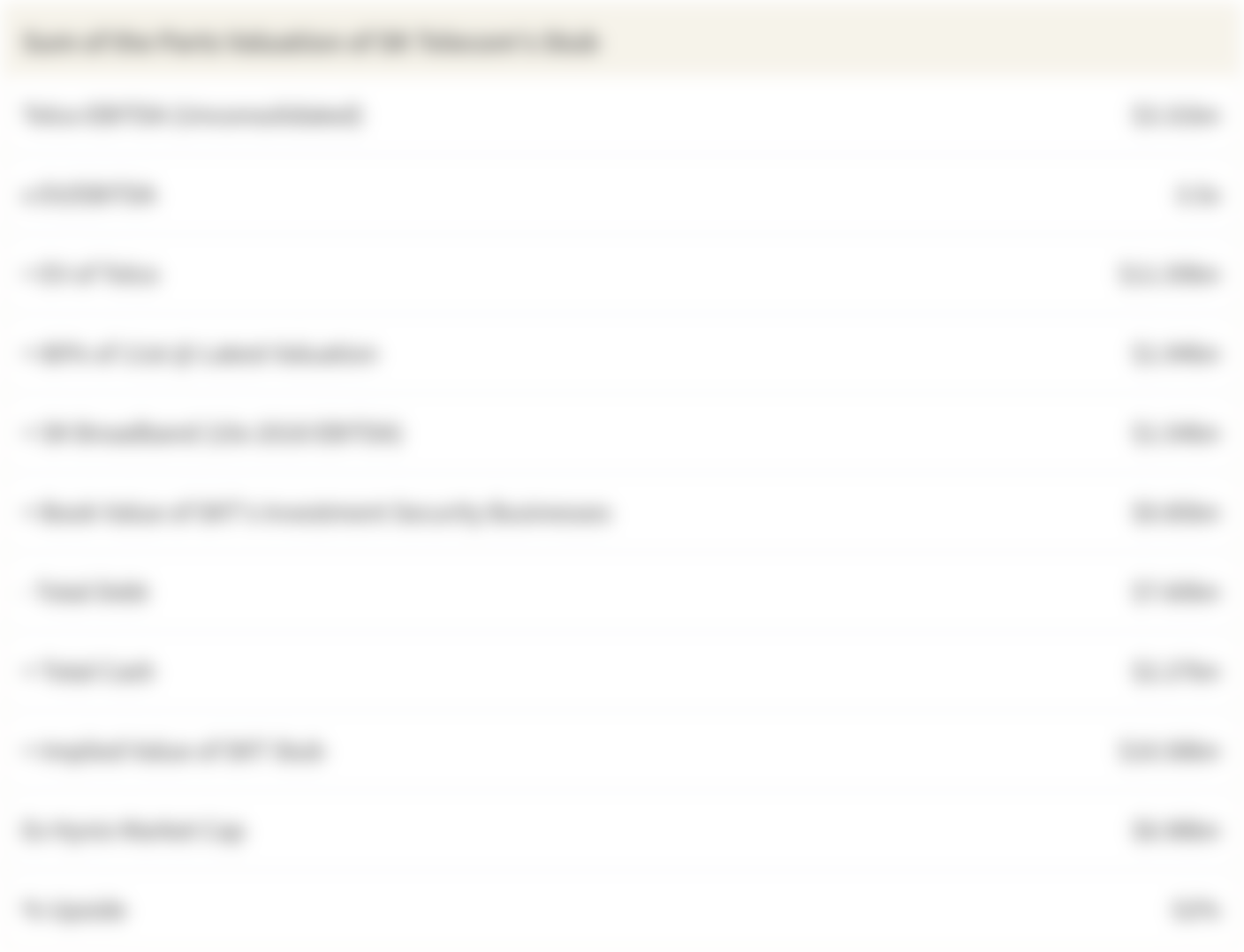 Not only that, each of SKT's main business and its 3 subsidiaries have humongous option values. For one, Korean telco's EV/EBITDA multiple is at historical low around 3x, mainly due to impending 5G deployment and its potential to rekindle competition. If this re-rates to 4-5x, the upside increases to 75-125%. Any improvement in 11st's valuation can have a similarly positive effect, which may be possible as its reaches profitability. SK Broadband's OTT service could be a homerun since Korean video content is becoming more crucial in the global stage, especially in SE Asia. Lastly, SK Broadband and SK's various security businesses are well placed to continue growing profitably through synergies and scale advantages. If one or more of these options materialize, the upside could multiply.
EV/EBITDA Valuation Multiple of KT Corp
Why Now?
To be fair, that SK Telecom harbored numerous different subsidiaries that could potentially be valuable has been known to investors for quite some time. However, what's different this time is that SK Telecom has officially announced its plans to publicly list one of the assets already. Also, it has completed a series of acquisitions and reorganizations to set up promising broadband and security businesses, with signals that they may also IPO as soon as 2020. Furthermore, SK Telecom may be legally required to acquire another $6bn of SK Hynix in order to maintain its control over the company, in which case it may have more motivations to spin out its various assets to raise the capital it needs to do so. In other words, SK Telecom has finally set out rather concrete plans and incentives to spin out various subsidiaries to realize the value it has not been receiving credit for.