Q&A interview with Justin Bay - SMU Business Management & Accountancy Student
Education is one of the most important factors that influence a person's resources and experiences, and we want to share experiences of the up-and-coming generation professionals in Singapore. In this regard, our team at ValueChampion has been preparing a series of Q&A interviews featuring top students at different universities in Singapore.
This interview is with Justin Bay, a student at SMU seeking a double degree in Business Management and Accountancy. We recently spoke with him and asked him about his experience within his program and what he's planning to do with his professional future. He is expecting to graduate in 2017.
What influenced you to pursue a degree in Business Management and Accountancy? What excites you intellectually?
It was mostly a combination of interest and practicality. Although I was interested in Chemistry in junior college, I wasn't really interested in pursuing it as a career. Business Management sounded interesting, even though it seemed quite generic, which is why I took up Accountancy as a professional degree and a 'back-up plan'.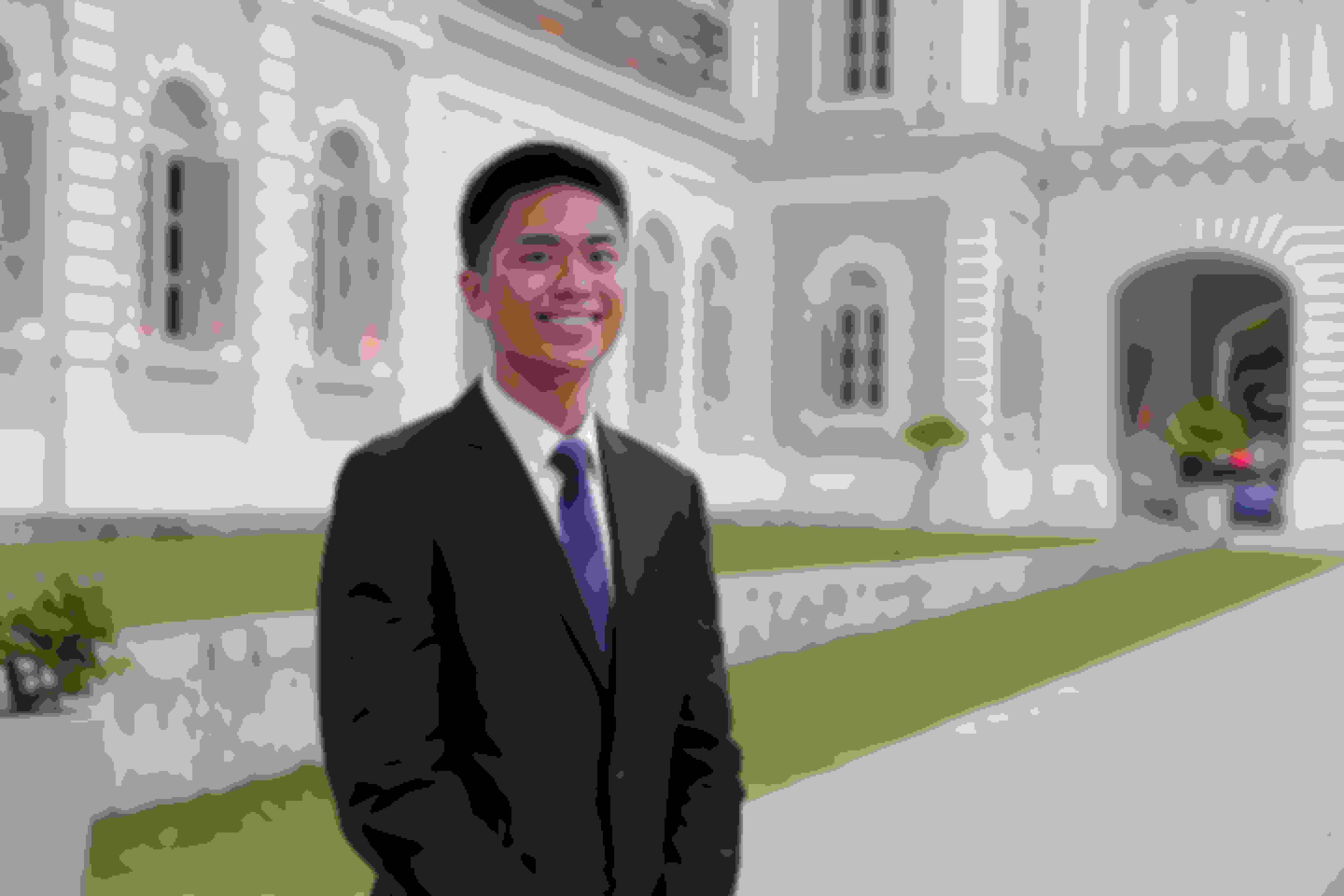 I like thinking about ways to make things better and more efficient. There's always room for improvement in all the ideas and processes surrounding us, and its exciting to think about how more value can be derived from them. Accounting is a great principle for this, because it helps me understand how businesses work, and what can be improved about their operations to help make them more efficient.
What has your experience in the program been like at?
It has been challenging but fulfilling. The learning pedagogy at SMU focuses heavily on class participation and project work and that was difficult to get used to at the start. However, this system forced me to step out of my comfort zone, and I feel much more prepared for the working world once I graduate.
Were there other schools you were considering, and if so, why did you choose this one?
I was mainly looking at the other local business schools (NUS and NTU). I felt that the point of university is to prepare you for the working world, and thought that SMU's culture and teaching style most accurately reflected that. Fast forward to today, I have to say that I have no regrets selecting SMU, as it has been instrumental to my development the past four years.
What is your favorite class so far, and why?
My favourite class is a core module I took in my freshman year called Technology and World Change. The world is constantly changing, and it is important for people and businesses to understand, adapt and capitalize on trends by staying relevant, especially in this day and age. Plus, the professor was extremely knowledgeable and I felt intellectually challenged in this class.
What conversations excite you?
I enjoy conversations that challenge my perspectives on issues. Similarly, I like to challenge the opinions of my peers as well. I believe doing this helps me to better formulate arguments, as well as open my mind to new ideas.
How do you challenge yourself to do well in your university life?
I challenge myself by putting a lot on my plate. This comes in the form of co-curricular activities and external competitions. The added pressure is uncomfortable at first, but really forces me to manage my time well and be efficient in my work.
Based on the general education classes you take (and what you hear from your peers in other majors), what is unique about the nature of your major's classes?
For operations management, the modules are more project focused and often require us to find real clients to understand and develop operations related strategies. This challenges us to apply theories to real life businesses, and it's interesting to note the difference between textbook theory and practice.
For accounting, the fact that it is a professional degree makes the content highly technical. More importantly, we need to have a strong foundation in core concepts in order to fully understand the more advanced accounting theories. Even as a final year student I'm being haunted by things I learnt in my first year!
What has been the most challenging aspect of this area of study, and was this something you had originally anticipated? Is there anything you wish you had known about this major ahead of time before choosing this career path or anything else you would like to share?
The accounting major has been a huge challenge mainly due to the reasons mentioned above. The concepts are heavily defined by the international accounting standards, and these are still not fully intuitive to me even as I'm about to graduate! I would say that a career in accounting is not for everyone (me included), but the knowledge gained is extremely relevant in any business-related career.
What are the best ways to network with your peers within your major? Clubs, study groups, online communities, etc.?
The great thing about Singapore Management University is that there are many opportunities to network with likeminded peers. Each major has a representative student club, linking students up with fellow students, alumni and companies. Furthermore, there are many other interest groups for specific industries such as banking, investing, commodity trading etc. for students to explore their interests.
Have you participated in any internships? If so, how many, how were they, and did you find the school's resources to be helpful in helping you find this opportunity? If not, when will you apply for internships, and what is that process like?
I have participated in two internships, one in my sophomore year and another in my penultimate year. Internships are a great platform to explore one's career interests and options before graduation. I learnt a lot during my internships, and was offered a full-time position at a consulting firm upon completion of my penultimate internship.
The school's platform lists many internship opportunities, and allows us to apply to companies through the platform. That being said, students often also find opportunities by themselves by contacting companies directly, or applying through their online portals.
What are your future career plans and aspirations? What is your motivation in life?
I will be starting my career in a consulting firm – which has been my goal since my sophomore year. I hope to develop my professional skills and gain as much exposure before exploring my mid to long-term career options.
I personally think that I'm more intrinsically motivated, in the sense that I enjoy the feeling of personal progress and accomplishment. I derive satisfaction from overcoming a challenge or excelling in a particular task I set out to do, be it academically or even recreationally.
What is the best piece of advice related to your field of study that you have received?
Not specific to my field of study but within my university education in general, the advice was to 'just give it a shot'. University is a great time to explore one's interests, especially in business school where there are so many possible career paths available. I was told to just try out for the school's business case club in my freshman year, despite knowing nothing about business cases. I decided to just give it a shot and fortunately, was recruited. That sparked my interest in the field of consulting and strategy and led me to where I am today!
What advice would you give someone else trying to break into this field?
Find a mentor. It's incredibly daunting and confusing to navigate university life and career choices alone. A mentor who has 'been there and done that' will be able to provide invaluable guidance and perspective, which will help you to make better informed decisions moving forward.
I have personally benefited immensely from having a mentor, who was just one year my senior in university. She helped me in the planning of my modules, shared opportunities, coached me for internship interviews, and is now giving me tips on how to survive in the workplace! (Huge shout-out to Daphne!)
How are you financing your education, and what are your most helpful online resources or tools?
I am extremely fortunate to have my education funded by the Lee Kong Chian Scholars' Programme – which covers all my tuition fees and even provides perks such as allowances for my overseas student exchange programme. To be honest, Google is a really powerful tool which gives us access to so much data and information. Aside from that, we are also given access to a wide range of databases such as Euromonitor and Marketline, which I find useful for my projects and research.