The Real Reason Why the Baby Bonus Won't Work
The world's fertility rates are declining, including Singapore who has reached its lowest rate in history. Is Singapore's Baby Bonus working or is it time to re-imagine the future of its fertility?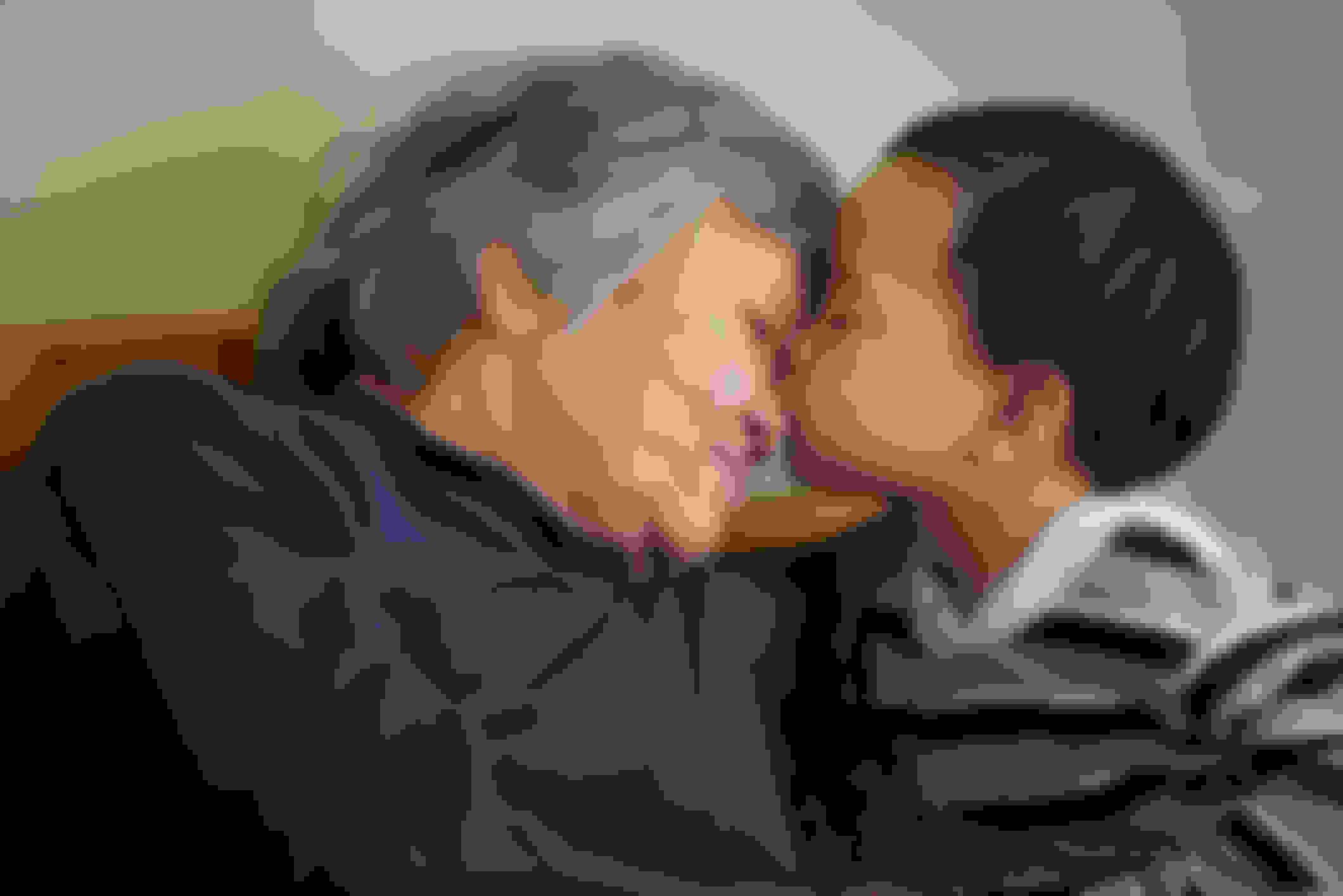 Singapore has reached its lowest fertility rate in decades and is at risk of not being able to replace its aging workforce. To help combat this, the country implemented pro-fertility policies and cash incentives in 2001 to incentivize its citizens to have more children. But how well did those incentives work? To find out whether the Baby Bonus achieved its goals, we studied the effects of Singapore's Baby Bonus against the shifting priorities of Singaporeans. We also compared its results to other pro-natalist countries that implemented similar financial incentives for childbirth to highlight any inefficiencies of Singapore's plan to raise their fertility rate, and illustrate what it would take to encourage women to have more children.
Key Points
To date, cash incentives have not resulted in long-term positive effects on fertility rates in Singapore or in other countries with similar grants.
There is a strong inverse correlation of -0.90 between the rise of female labour force participation and the decline of the country's total fertility rate, pointing to a shift away from traditional life of marriage and childbirth.
In order to incentivise women to have more children, the Baby Bonus would need to at the very least increase by about 219% to cover the costs of pregnancy, childbirth, and childrearing up to 18 months.
Baby Bonuses Aren't Working In Singapore
Singapore introduced the 2001 Baby Bonus in an attempt to help parents offset the upfront costs of pregnancy, delivery and raising a child. The 3-tier package — a cash gift, Child Development Account, and government dollar-for-dollar matching — has the end goal of increasing the country's total fertility rate, but the financial incentive has yet to reach its expectations. Overall, the data suggests that the Baby Bonus hasn't incentivised people to have children, despite cash amounts and eligibility criteria increasing per enhancement.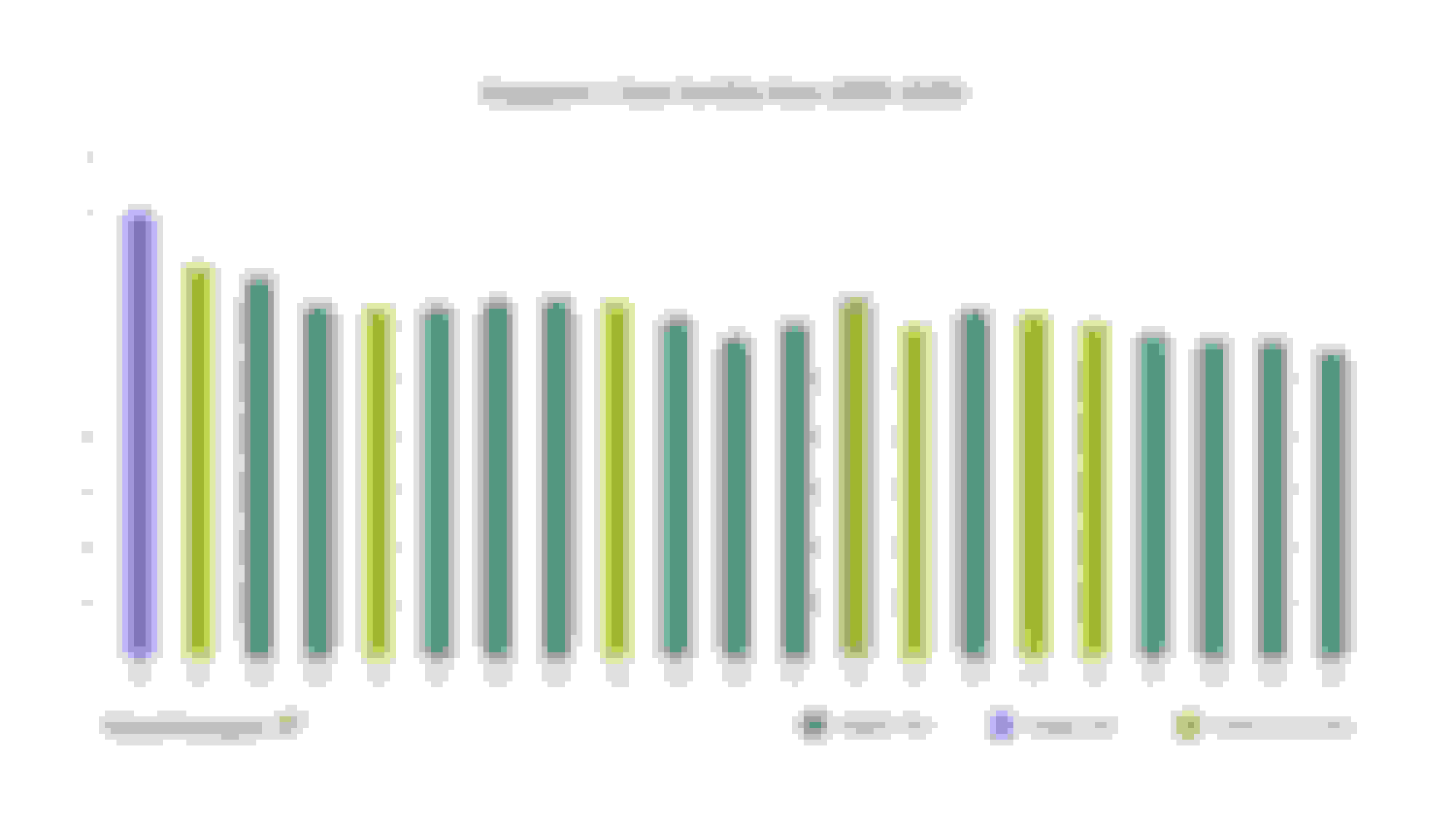 From 2000 to 2020, the country's total fertility rate fell to 1.1 children per childbearing woman, which is not only a 31.25% decrease from its starting point, but also the lowest fertility rate in Singapore's history. While the Baby Bonus may have created some short term boosts in birth rates, they seem to have only temporary effects of shifting timing of birth giving, not creating extra desire to have babies. For example, the expansion of the Baby Bonus eligibility criteria to include 1st and 4th born children for the first time increased birth of 1st borns by 14% over 3 years. However, other births saw annual fluctuations or overall decreases, and overall birth rate actually fell over the long run. Not only that, even the short-term boosts should still be taken with a grain of salt, as Baby Bonus Enhancements and 1st live births have a weak correlation of just 0.26.
Similar Cash Incentives Haven't Worked Anywhere Else
The lack of success with the Baby Bonus is not unique to Singapore. In fact, many other countries that implemented similar baby benefits between 1998 and 2018 met similar outcomes. Countries with aging populations like Singapore would need to reach a replacement-level of fertility of 2.1 babies per woman to sustain their population. But, none of these countries have been able to meet this goal.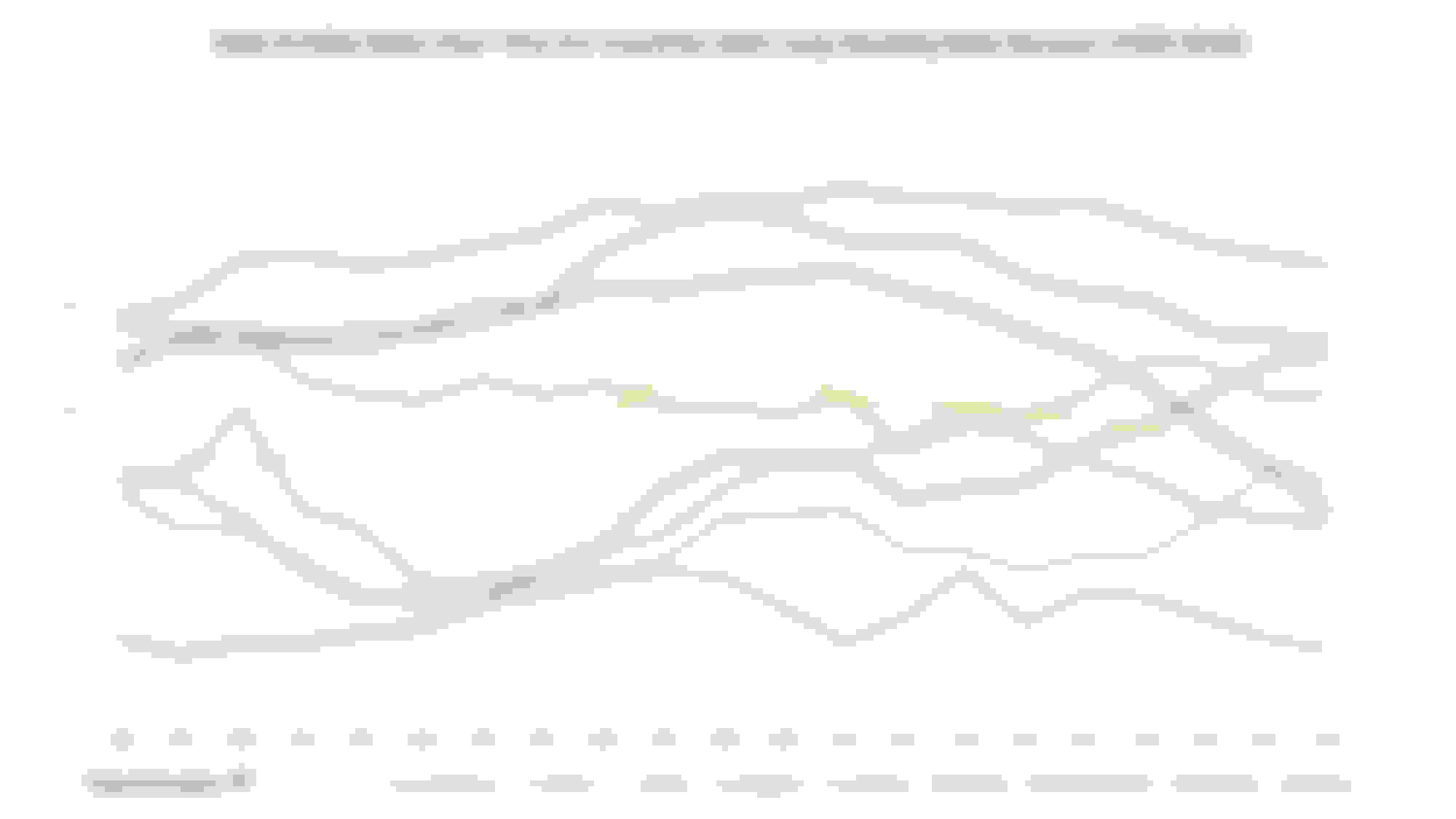 Excluding France, the rest of these pro-natalist countries have had over-all negative or stagnant rates of change since 1998, with Singapore at the bottom of the list with a -0.36% decrease. Yet, even France's fertility rate fell from 2.0 to 1.88 between 2014 and 2018, pointing to the long-term ineffectiveness of cash incentives.
Amongst other pronatalist countries, there are a few that align with France's positive fertility trend. These countries offer their own forms of baby benefits and have otherwise invested billions of dollars in their pro-fertility policies over the years. Yet, even with an overall positive trend, they are still far below the goal of 2.1 children per woman.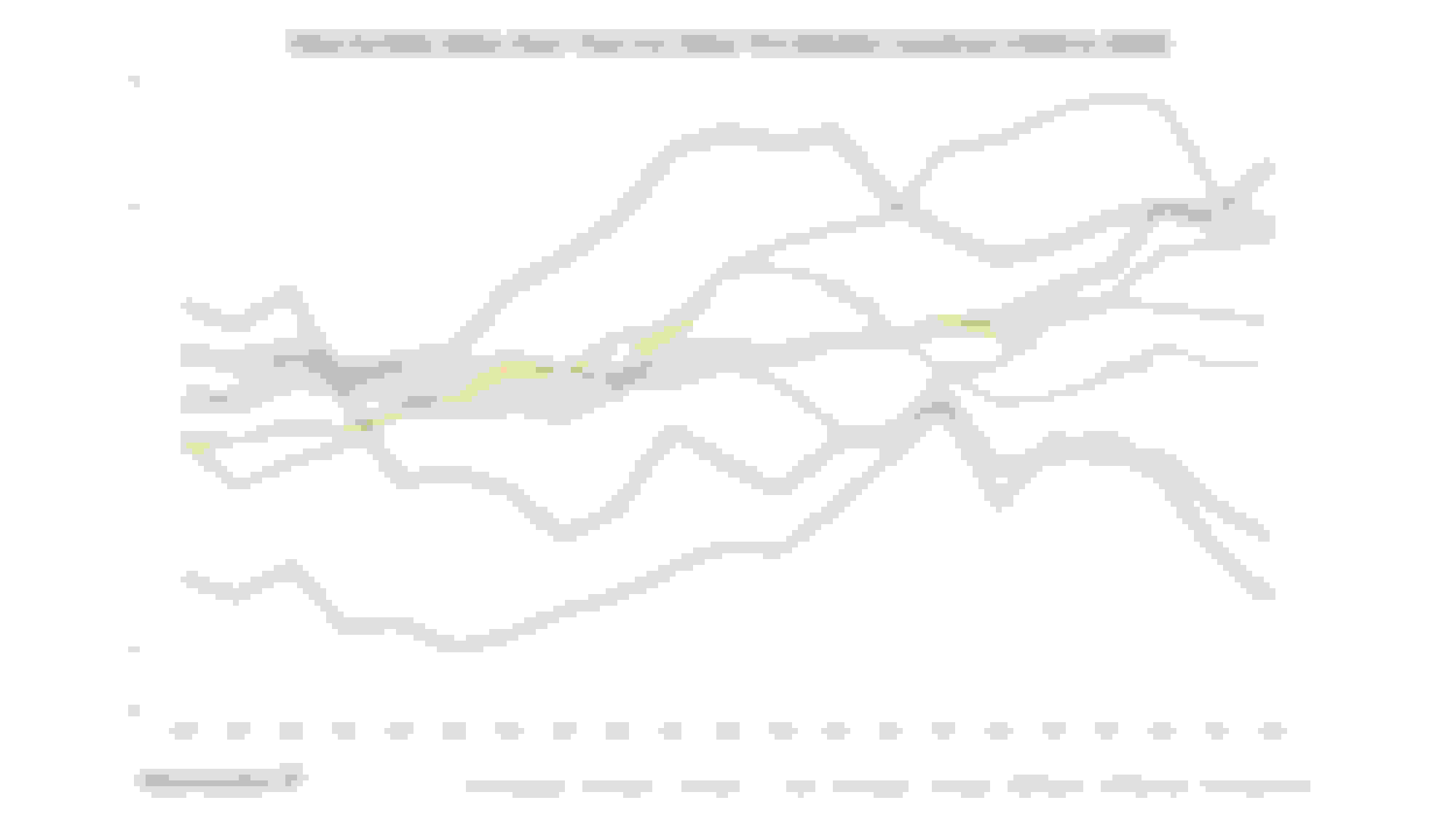 In the case of Russia, fertility data shows how financial incentives as the sole driver of fertility is not sustainable. While the maternity capital payment increased the country's fertility rates between 2007 to 2017, economic uncertainty in the following years pushed Russia's total fertility rate down again.
In another startling case, South Korea was able to increase its fertility rate between 2000 and 2018 by 0.08%, its fertility rate sharply declined from 2015 onwards. Despite the country spending $121 billion over the last 13 years on pro-fertility policies, the country has found itself with the lowest fertility rate in the world. In all, the data for an array of pro-natalist counties show that while cash incentives may work to increase period fertility rates, it doesn't result in long-term or substantial growth.
A Modernizing Singapore Is Unable To Reconcile Fertility Initiatives
Singapore's fertility rates continue to remain among the lowest in the world, with no long-term relief from pro-fertility policies and financial incentives. Publicly available data points to two main drivers: the shift away from traditional gender roles as well as unmanageable costs of childbirth.
Women: Sacrifice Career or Children?
Although there are various scenarios for childcare, societal expectations place the woman at home to care for the children. This continues to be an issue in modern Singapore, as delineated by the +0.74 correlation between couple-based households with children and 39% of women outside of Singapore's labour force. In other words, the data points to a reality that encourages women who have children to opt out of labour participation, whether they choose to stop working for a period of time or are unable to balance domestic duties and their career in the long run.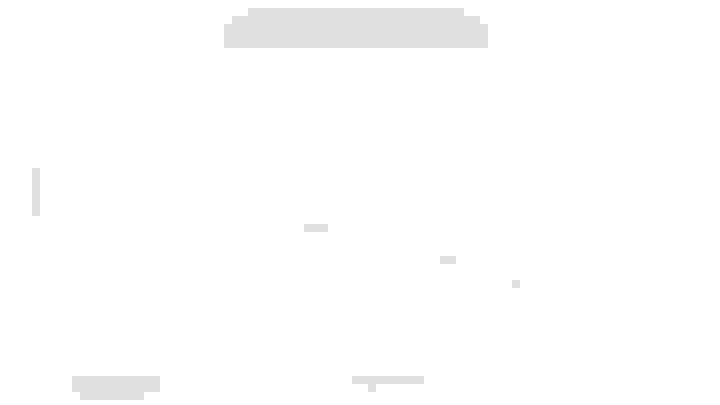 However, more women are choosing to pursue an education and career today instead of opting for a life of traditional marriage and childrearing. In fact, there is a strong inverse correlation (-0.90) between the rise of female labour force participation and the decline of the country's total fertility rate in the last 20 years. In other words, as more women go to work, less children are being born.
Age-specific fertility rates tell a similar story. In 2002, the dominant age of Singapore's mothers increased from 25-29 to 30-34, detailing the shift away from tradition. There's also a very strong relationship (+0.94) between the increasing number of female university graduates aged 25-29 and declining age specific fertility rate for the group. Between education and work, Singaporean women are not only holding on having kids, but also choosing to have less or no kids, in general.
Singapore's comprehensive Marriage and Parenthood Package — including paid parental leave, Medisave grants, and the Baby Bonus — was designed to address this tension and help with the upfront costs of childbirth and care. However, these financial protections and incentives simply may not be enough to convince the 61% of working women in Singapore to leave the country's labour force.
Costs for A First-Time Mother and Her Baby Up to 18 Months
The Singaporean government provides preschool subsidies for children above the age of 18 months, which raises the question: should a mother then stay home for 18 months after her child is born? In the case that a new mom follows this path, the costs of childbirth and childcare significantly outweighs the financial incentives to give birth in the first place.
Costs
Government Financial Assistance
Average Female Monthly Salary (for 18 months)
S$4,942 x 18 = -S$88,956
Government-Paid Maternity Leave (16 weeks total)
+S$20,000
Average Cost of Prenatal Care
-S$3,000
Medisave Claimable Under the Medisave Maternity Package (to help cover prenatal and delivery costs)
+S$3000
Median Cost of Childbirth
-S$4,526
Baby Bonus Cash Gift
+S$8,000
Median Cost of a Nursery
-S$2,402
Baby Bonus CDA Government Contribution (not for up-front costs)
+S$6,000
Total: -S$98,884
Total: = +S$37,000
Considering government-paid maternity leave only covers up to 16 weeks, there is a clear gap that needs to be bridged between the expectations and reality of child rearing. If a woman were to spend only 4 months at home with her newborn, then government financial assistance could realistically cover the time she spent away from work (S$19,768) and the costs of prenatal, delivery, and post-natal care. However, the remaining S$1,306 of the Baby Bonus bill credit would need to cover the costs of childcare after the 16 weeks is up, as well as costs for food, transportation, and unexpected complications.
If a woman went ahead with the 18-month plan, she would lose out on approximately S$67,884 after government assistance. Not only that, taking 18 months off from work can also significantly impact the future career prospect for the mother, which adds on another financial incentive to not have children. With this large loss in mind and no significant financial assistance to cover it, it is no wonder that women may not want to leave their job to have children. And while the Baby Bonus may help with upfront costs of childbirth, it doesn't encourage women to get pregnant when the costs of raising a child until adulthood averages out to S$435,707.
Singapore's Next Enhancement Will Need To Consider
A cash incentive like the Baby Bonus does not amount to much if a woman loses her source of income for an extended period of time. Even in the ideal scenario of 16 weeks paid maternity leave, costs outside of upfront medical expenses will need to be covered by more than an S$8,000 cash gift and a S$6,000 savings account. In fact, to align with the upfront costs of the 18-month plan, Singapore would need to implement better job security safeguards so that women do not lose their jobs when they have a baby, as well as increase cash incentives by almost 219%.
Many countries have enacted their versions of the Baby Bonus, yet there still is no substantial evidence that it has resulted in long term, positive effects on their total fertility rates. While some countries like Japan were able to temporarily increase their total fertility rate, this success was not due to cash incentives, but instead through other avenues like advanced reproductive technologies. Simply put, the financial losses that a younger woman would bear if she left her career for childbirth are far too high.
In order to flip the fertility trend, Singapore will need to consider policies that address the incompatibility of gender roles and financial goals. As a start, Singapore should identify a more realistic childrearing timeframe and formulate better parental leave plans so that men can take on a larger role in childcare. With this crucial tension addressed in addition to an increase in government assistance, the next Baby Bonus enhancement would likely be far more effective than it has shown in the last 20 years.
Methodology
In order to identify the effects of Singapore's Baby Bonus on its fertility rates, we gathered publicly available data on birth and fertility; households; and population. We also considered data on labour force participation and education rates in order to understand different aspects of Singapore's shifting societal attitudes. The data to show how many women permanently leave their job after having children is not available, but this would be good to explore in order to understand the consequences of having a child for a women's career.
A more accurate picture of the cost of having a child would have included average costs of housing, education and food for children. Similarly, a more expansive study may have included subsidies and grants designed to address these costs.
Lastly, we retrieved fertility data for multiple countries' from global institutions in order to compare other countries' results of their cash incentives on birth rates. A more up-to-date representation of global fertility trends would have been possible with 2020 data, as opposed to 2019 data.
Category
Sources Used
Singapore Fertility Trends

Department of Statistics Singapore, Births and Fertility Rates, Annual
Department of Statistics Singapore, Households, Annual
Department of Statistics Singapore, Population, Annual
Department of Statistics Singapore, Female Residents Aged 15 Years and over By Labour Force Status and Age Group, (June), Annual
Department of Statistics Singapore, Education, Languages Spoken, and Literacy

Singapore Baby Bonus Data
Ministry of Social and Family Development, Baby Bonus
Fertility Trends of Other Countries

The World Bank, Fertility Rate, total (births per woman), all countries
Policy Brief No. 8, 11 and 15. United Nations Expert Group Meeting on Policy Responses to Low Fertility. 2-3 November, 2015.