Travel Insurance
Thinking of a Last Minute CNY Trip? Here are the Cheapest Dates to Fly
Whether you are looking to be reunited with your family abroad or wish to celebrate in a new destination this Lunar New Year, we found the cheapest and most expensive days to fly to help you save on your travels.
The Lunar New Year is just around the corner and while some have had their travel plans planned for months, others may have just only gotten the green light for a long weekend holiday and are now hoping to score a last-minute deal. Unfortunately, last minute deals can come with their own caveats such as blackout dates or less desirable destinations. However, there are still ways to save money while celebrating in your destination of choice. Below, we found the cheapest and most expensive days around the CNY holiday to some of the most popular travel destinations.
For the Cheapest Fares Travel On or Directly Following February 4th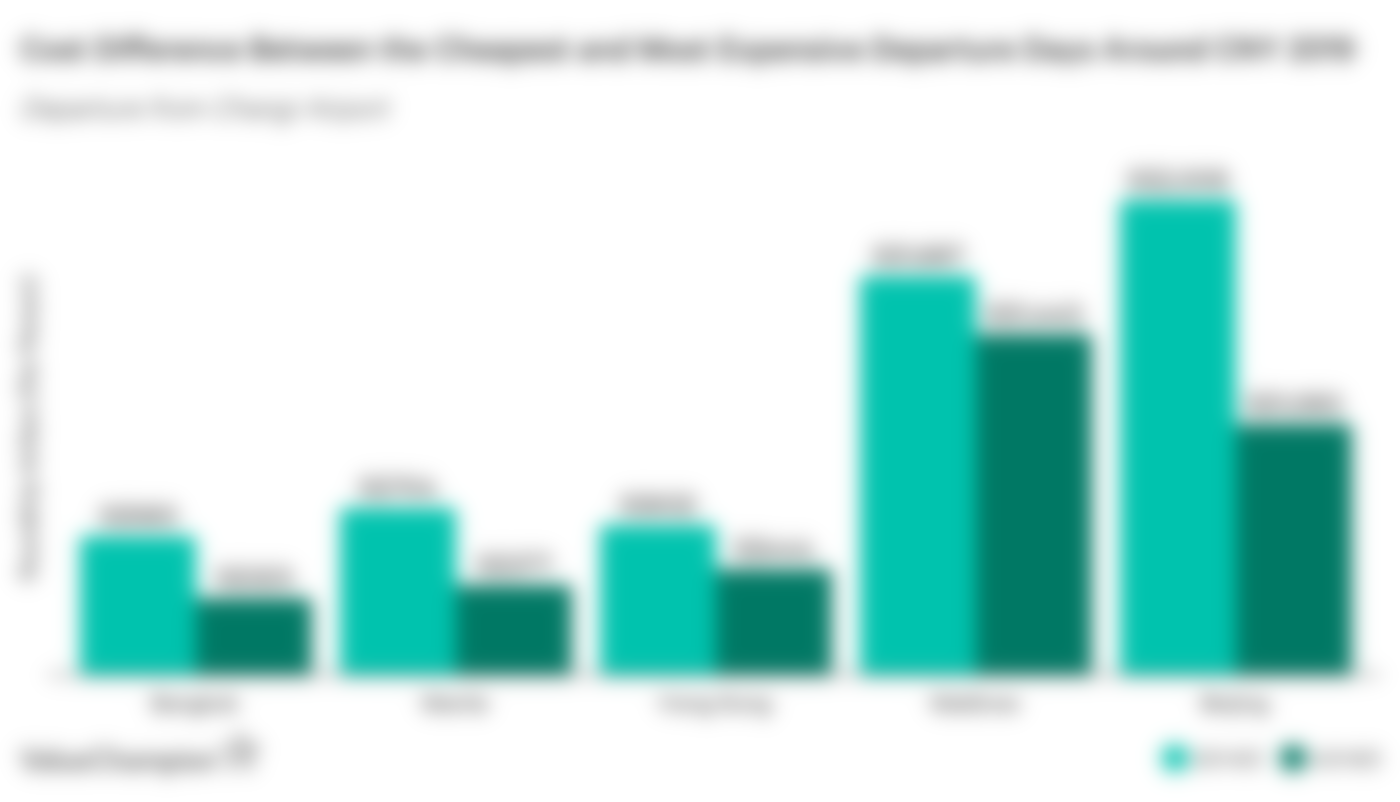 After looking at flights for 5 popular destinations, Manila, Hong Kong, Beijing, Malé and Bangkok, we found the cheapest flights to be between the 4th and 6th of February. This means that people who are looking to travel on the back-end of the holiday will see the cheapest prices. Compared to the most expensive dates, which are right before holidays, flying on the actual public holiday days or right after can lead to savings of around 40% on your flight. Unfortunately, because these travel dates may require you to take more than 1 day off from work, these dates may not be realistic for all travellers.

Avoid Travel on the Weekend Right Before CNY
In contrast, booking a flight less than a week from your departure date will often result in exorbitant prices. When you couple that timing with travel dates that fall on the weekend and on the eve of a popular public holiday, it is no surprise you'll find airfare to be exorbitant. Thus, if you are looking to take Monday off and fly out the 1st of February and return on Wednesday the 6th, you may in be in for an unpleasant surprise. Even flights to Thailand, which can cost as little as S$188 will set you back approximately S$500 if you fly out on the 1st of February. However, the most expensive day to fly out is the 2nd of February, where flights for a 4 day holiday will cost up to 52% more than flying out between the 4th and 5th of February.

The Adventurous Can Consider Last-Minute Flight Deals
If you are looking to get away for CNY and don't care when or where you go, booking a last minute deal on a travel aggregator like Expedia may be the best way to save cash. For instance, their current Kuala Lumpur deal—which currently costs as low as S$342 for a 3-day weekend getaway (flight and hotel included) is 34% cheaper than booking the flight and hotel separately. Another great deal is a 3-night trip between February 1st to the 4th to Bangkok, where the total cost of flight and accommodation costs S$460 per person. Considering that a flight to Bangkok on the 1st of February can cost as much as S$500, those hoping to take a trip on the weekend before CNY can save a couple hundred dollars with this deal. However, one caveat is that the dates and accommodations for these deals are less flexible. For instance, you may have to pay additional costs in order to to change your date, flight times or hotel.

Other Ways to Save on Last-Minute Trips
Regardless of the travel plans that you choose, there are a number of easy ways to ensure that your trip as inexpensive as possible. For example, you can leverage the points you acquired on your rewards card after all of your holiday shopping to offset some of the cost of your trip. Otherwise, you can see if your credit card has deals with travel aggregators, as this may help you save costs on hotel bookings.
Additionally, you should also be well-protected with a decent travel insurance policy. Because last minute trips don't allow for the same comprehensive research as a trip planned months in advance, a travel insurance policy can help mitigate some of the risks associated booking things on the fly. While it won't save you money outright, it can save you money in the event of a medical emergency, theft or delayed or cancelled flight.
While it is understandable that in some cases, you can only book a flight last minute, trips booked a few months in advance can save you 20-60% on your flight. If you are able to book early, we recommend doing so, especially because you will have more time to plan out the financials for your trip and you will have more time to compare hotels and flight deals. However, even when you don't have the luxury of time, doing a quick flight and hotel comparison across different travel aggregators before finalising your booking could shave off a few dollars off your trip.