TikTok's Rise: What Does It Mean for Facebook and Snapchat?
TikTok's viral growth has been superbly impressive. But what does its success mean for more established competitors like Snapchat and Facebook's Instagram? We've analysed the latest download trends to assess potential outcomes.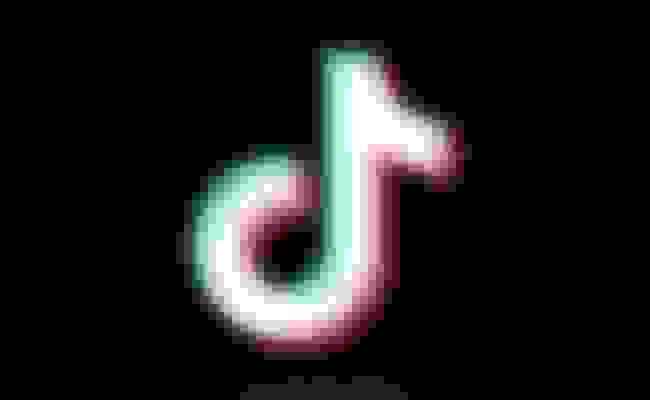 Tiktok's huge rise in popularity is no secret. In fact, it has been so successful in gaining users that its owner Bytedance overtook as the most valuable startup in the world only a few months ago. However, what might be less fully appreciated is just how much impact TikTok could potentially have on more established social networks like Facebook, Instagram and Snapchat. Below, we examine the latest download data of these apps and discuss a few potential outcomes that could result from this app's explosive growth.
TikTok Overtaking Instagram in Asia, Catching Up in the Western Hemisphere
In parts of Asia, TikTok is already beginning to overtake Instagram in terms of downloads. For example, TikTok ranked as the most downloaded Photos & Videos app on Apple App Store in India from November to January, while Instagram lagged behind at 3rd place behind Youtube. In other Asian countries like Korea, Japan, Taiwan, Singapore and Hong Kong, Instagram and TikTok were neck and neck in terms of their download rankings, further demonstrating that Instagram's dominance over this category of apps no longer remains unchallenged in the region.
Average Daily Download Ranking (Photo & Video App Category)
To make matters worse for Instagram, this trend seems to be spreading even to the western hemisphere. For instance, even in Instagram's homemarket in the US, these two apps were essentially tied at second place in terms of their app store download rankings for the month of January. Given TikTok's global reach and easily relatable content, it's not unthinkable to foresee its success spread to other countries in Europe as well.
Facebook: Buy or Clone?
Such a widespread and rapid growth of TikTok should at least raise a few eyebrows in Facebook's board room. As a social network, Facebook competes for consumer's time, and any other app that sucks away a large number of users and their time away from Facebook's apps naturally creates a headwind for the company's growth prospects. This is exactly why Facebook acquired Instagram and Whatsapp, and also why it attempted to buy Snapchat numerous times before eventually copying Snapchat via its Stories functionality.
Furthermore, given that Bytedance is a Chinese company with global ambitions, it's uncertain whether an acquisition of TikTok is even a possibility for Facebook, even if it were willing and able to accept Bytedance's $70bn valuation. On the other hand, Facebook has a very good chance to deter this threat by copying TikTok's features onto its various apps. TikTok's main features include a "newsfeed" of short videos, various social features like follow, like, share and message, and an easy to use tool for creating videos with background musics. Facebook and Instagram already have most of these besides the last one, which shouldn't be too difficult to add on to its existing functionalities. Sure, whether this will actually succeed in deterring TikTok's growth is a different question; however, Facebook has a decent chance given its success in growing Stories at the expense of Snapchat, a lesson Bytedance should heed before making a decision.
Snapchat Left in the Dirt
While Facebook may be relatively well protected from TikTok, Snapchat's situation seems starkly different. Snapchat is already struggling to remain relevant and grow its user base. That another competitor is doing so much more successfully, especially with young demographics, is a terrible news for the company. In the US, TikTok already outranks Snapchat in download rankings in Photo & Video app category, while it's catching up rather quickly in Europe. As for Asia, the region has long been a lost cause for Snapchat, as we've written previously.
What Happened to Vine?
The success of TikTok raises another interesting question: just what happened to Vine? TikTok as a consumer experience is only modestly different from Vine. It's a giant "newsfeed" of short, user-generated videos, usually accompanied by some music in the background. Most videos are geared towards generating likes and followers through comic or visual appeal, a dynamic we've seen in most other social networks like Vine, Facebook, Instagram and even Snapchat. So what makes TikTok worth $70bn (granted, Bytedance also owns many other apps with huge user numbers) while Vine was acquired for $30mn only to be shuttered few years later?
As far as we can tell, it seems the biggest difference between Vine and TikTok are the product features, and thus the execution of their management teams. TikTok seems to have innovated on top of Vine's experience by incorporating music and creating great tools that users can easily leverage to create great content. Given the similarity of the two platforms' core concept, their vastly different experience is a good cautionary tale proving the importance of management team's execution ability. Had Twitter innovated Vine as well as TikTok has, its stock price might be much higher than what it is today.