Investing
Uber's Global "Alliances": Frenemies That Cloud Uber's Prospects
As Uber prepares for its IPO, it has been selling some of its regional businesses in exchange for equity stakes in its local competitors. While this move may have meant to create some sort of an alliance, it seems like these regional giants might have something else in mind.
Since Lyft's IPO and the precipitous drop in its stock price, many investors have been quite concerned about Uber's upcoming IPO. To be fair, Uber has made a number of maneuvers to improve its profitability, and its newly lowered valuation could help appease some of these concerns.
In particular, Uber has famously exited its business in China, SE Asia and Russia in order to cut its losses; and in return for selling its local businesses, it received equity stakes in its competitors, forming somewhat of an alliance with Didi Chuxing in China, Grab in SE Asia and Yandex.Taxi in Russia. However, recent data suggests that these "alliances" actually may be less friendly than one may have expected. In fact, each of these players are making solid progress expanding their footprints into Uber's markets. If this trend continues, it may eventually re-heat the competition as regional whales encroach into one another's territory, making profitability even more difficult to achieve than expected as they continue spending on subsidies and promotions to gain market share.
Didi, Yandex and Grab Are Encroaching on Uber's Territory
While Uber sold its China business to Didi Chuxing, the leading ride hailing app in China, Didi began competing aggressively against Uber in Mexico, where the latter has been dominating for a long period of time. In fact, Didi was outranking Uber in the app store in November and December. Though Uber took back the top spot since January, Didi has been hot on its tail in Mexico just as Lyft has been in the US.
Also, Yandex.Taxi's launch into Israel has also been more successful than Uber's own efforts in the country. While Uber has been struggling to grow in this market (only ranked at around 4-8 place in the travel category of Apple App Store in the country), Yandex.Taxi's Yango has been outranking even the local leader Gett since it launched late 2018.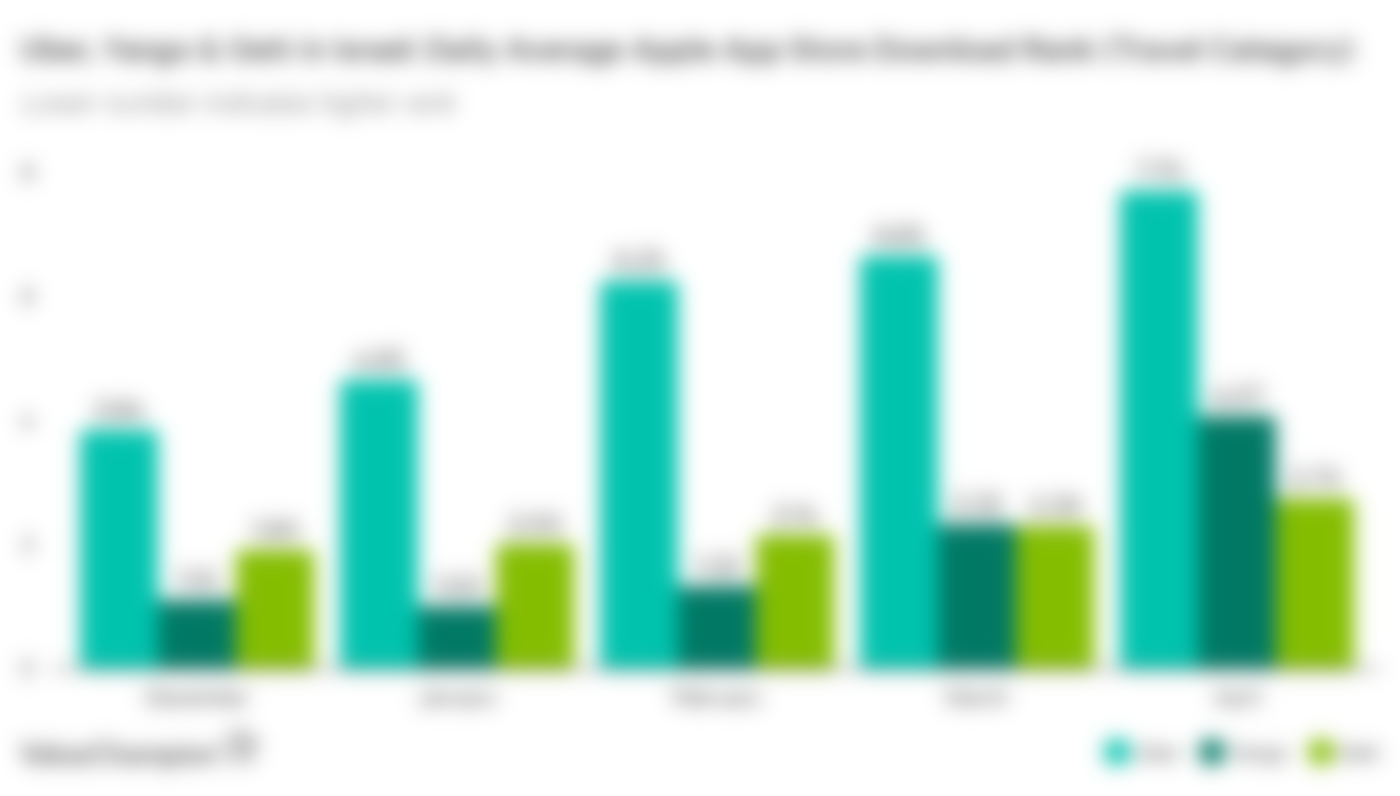 Lastly, when Uber sold most of its SE Asia business to Grab, Uber actually retained its business in few markets where it remained dominant. Hong Kong was one of those markets, where Uber has consistently ranked as the top transportation app in the Apple App Store. However, Grab strangely began to outrank Uber for the first time ever starting in April, a trend that has been continuing in May thus far. While it's still not possible to request a ride through the Grab app in Hong Kong currently, it's odd that Grab is getting more downloads than Uber for a whole month amidst the latter's various troubles. Could it possibly signal a new wave of expansion for Grab into regions like Hong Kong, Australia and Taiwan? At the very least, this type of download ranking suggests that Grab has a very legitimate chance of success should it enter the Hong Kong market.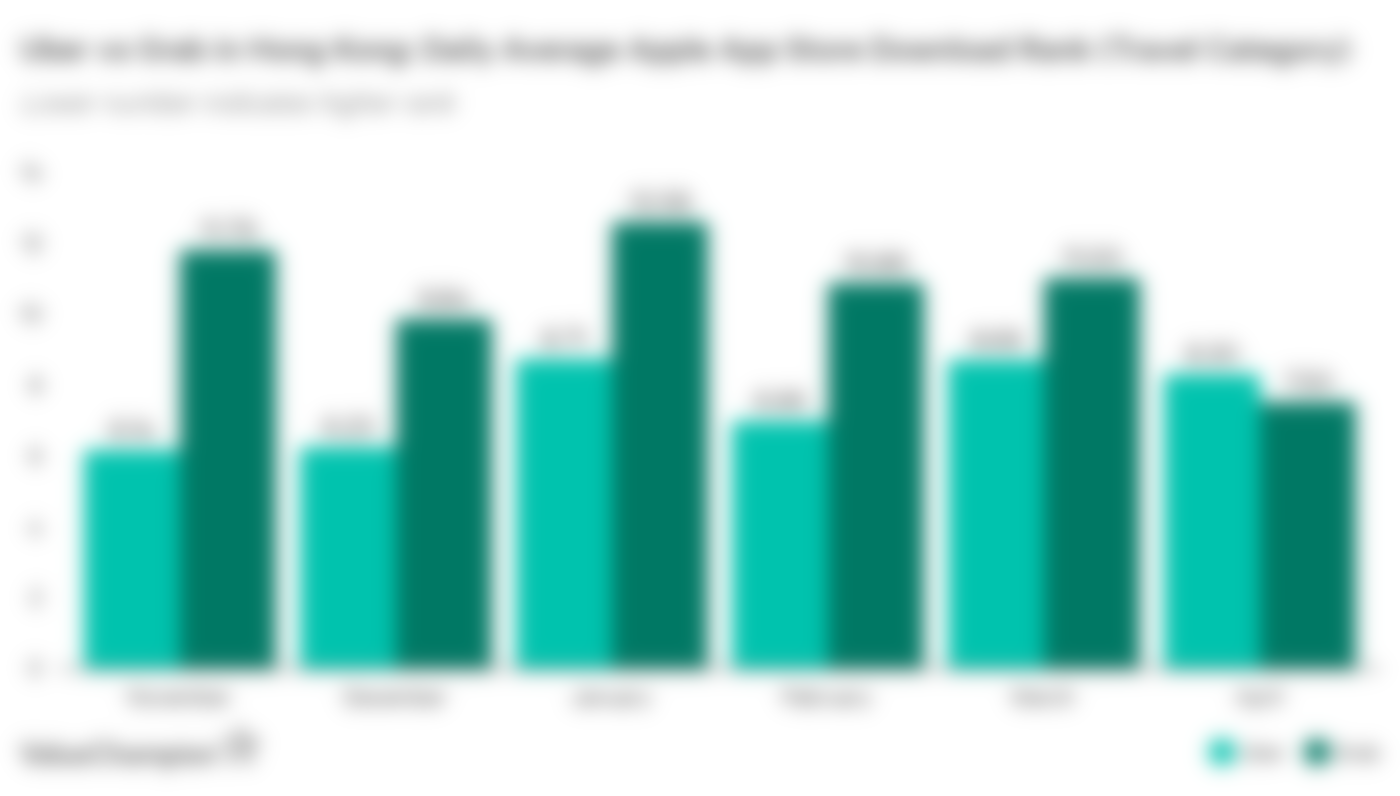 High Valuation Creates an Imperative to Expand
What's more troubling is that these companies are very big businesses in their own right. Didi and Grab both raised billions of dollars with sky high valuations. Not only that, they also have been facing tough competition from local players like Dida Chuxing and Go Jek. A combination of high valuation, a lot of capital and difficult competition in local markets creates an imperative for these companies to expand into other markets in order to justify their valuations with better growth prospects.
While Uber exited China, SE Asia and Russia to cut its losses in those markets and economically benefit from the growth of its "investees," it's now apparent that these deals didn't categorically prevent them from expanding into Uber's existing markets. That they are beginning to do so successfully is a very worrisome sign for Uber and the ride-hailing industry in general. These mergers and acquisitions were supposed to have rationalized competition by carving out regions for each company. What happens if these multi-billion dollar companies begin to compete in Uber's markets?
How This May Complicate Uber's Stance in India
This dynamic further complicates the math for Uber's investors. Before, it might have been easier for Uber and/or its investors to imagine a scenario where Uber simply exits India by selling its local business to Ola, its primary competitor in the country. However, now they have to wonder if allowing someone else to consolidate India creates just another $60bn competitor that will eventually expand into other parts of the world, just as Didi and Grab might be doing. After all, Ola is already in Australia, UK and New Zealand and rising through the app store rankings quite quickly.

What does that do to Uber's motivations & plans to compete in India? Will Uber be willing to suffer bigger losses in this market than investors are willing to endure? These are just some of the questions that make it even more difficult for investors to assess Uber's investment prospects. Interestingly and perhaps coincidentally, we also observed Uber's download rank in India inching up slightly against Ola's starting in February of 2019, which isn't something we observed previously since we started collecting the data in November 2018.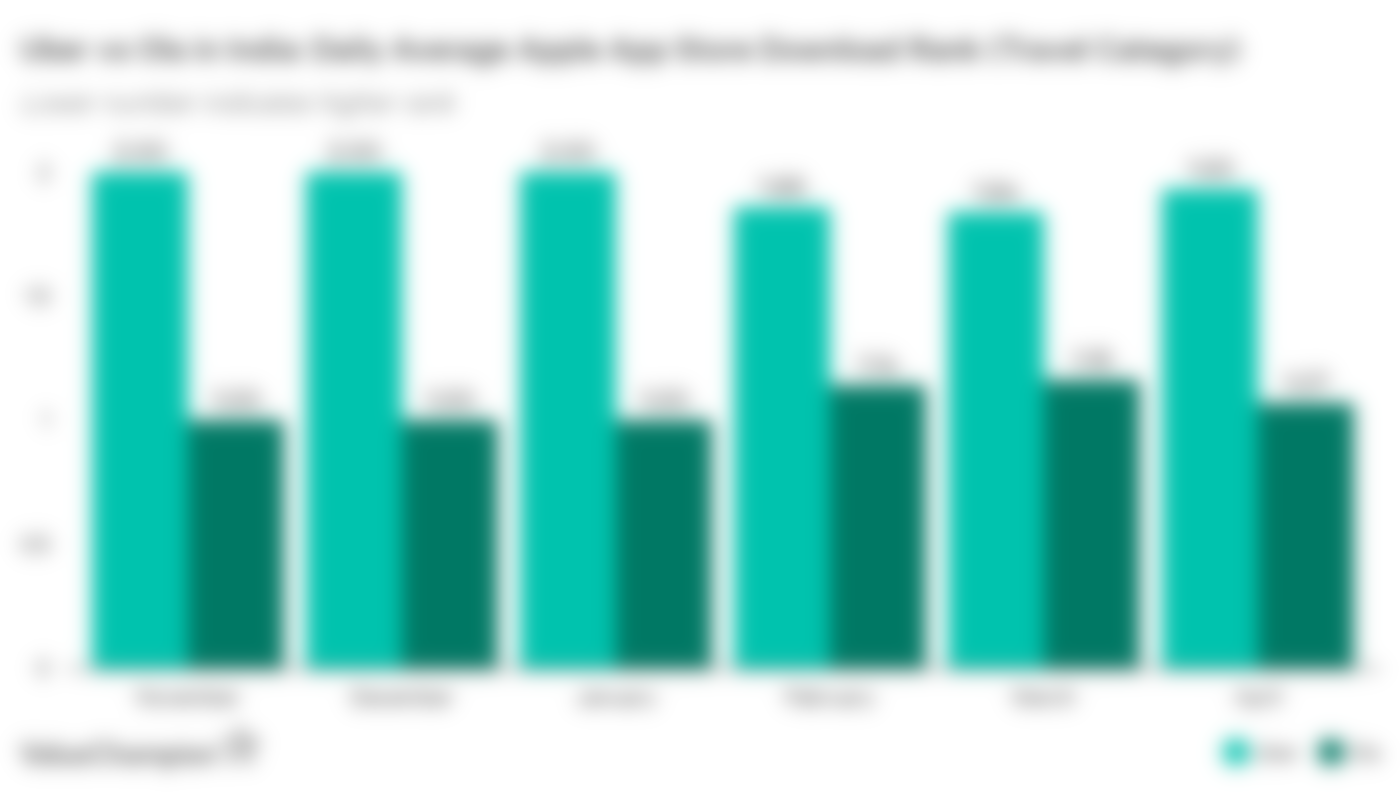 Race to Acquire Local Players?
This dynamic also adds an interesting take on Uber's recent acquisition of Careem. As we highlighted previously, Careem had been competing very successfully against Uber in the Middle East. What's notable about this deal was that Didi actually was already an investor in Careem. Given that Didi & Grab are now showing clear motivations & signs of success in encroaching into Uber's markets, it creates an incentive for each of them to acquire as many of the "local leaders" as possible: Uber wants to make it as difficult as possible for others to expand into new markets (otherwise it risks the possibility of having more Lyfts, i.e. large & well funded competitors, around the world), while acquiring a local leader might be the easiest way for those said competitors to find new growth engines, especially in relatively young markets like Latin America and Africa.