UOB Delight Credit Card: Best Cashback Card for Groceries
Rebate Card for Maximum Savings on Groceries
UOB Delight Credit Card: Best Cashback Card for Groceries
Rebate Card for Maximum Savings on Groceries
Pros
Rewards grocery and house brands spend
Easy contactless payments
Rewards recurring bill payment
Cons
Not suitable for everyday essentials spend
Doesn't reward NTUC FairPrice or Sheng Siong spend
Annual fee
Update: UOB Delight Card has been discontinued by the bank. Fortunately, we've already analyzed several alternative UOB cards offering great rewards.
UOB Delight Card is one of the best cards on the market for families that frequently shop for groceries and look for rebates on essential purchases like petrol and recurring bills. Cardholders earn 8% cashback at select supermarkets, plus up to 10% off on house brands, stacking up to 17% in potential groceries rebates–the highest on the market. UOB Delight Card also rewards contactless purchases, NETS FlashPay Auto Top-Ups, and recurring bills with 3% rebates, plus petrol savings of up to 20% at Shell and SPC.
UOB Delight Credit Card Features and Benefits
Annual Fee: S$85.60, Waived for 1 year
Income Requirement: S$30,000 for citizens & PRs, S$40,000 for foreigners
Key Features:
Annual fee: S$85.60 (first year- waived)
Promotions:
Now with SimplyGo compatibility, no need for top-ups or multiple cards & earn rewards on your rides
Promotions:
Now with SimplyGo compatibility, no need for top-ups or multiple cards & earn rewards on your rides
What Makes UOB Delight Card Stand Out
UOB Delight Card is an excellent way for frequent grocery shoppers who purchase house brands to maximise cashback, while also earning rebates on essentials like petrol and recurring bills. Cardholders can earn the highest cash rebate for groceries on the market–up to 17%–with an 8% rebate at Cold Storage, Market Place, Jasons, Giant and Guardian and up to an additional 10% off house brands. For those who also like to eat out, UOB Delight Card offers 1-1 dining promotions and yearlong privileges with up to 15% off at select restaurants.
While UOB Delight Card skews towards rewarding groceries, it also provides 3% cashback on telco, insurance, Town Council, and SPH newspaper subscription bills after a S$400 monthly spend. And, while general spend earns only 0.3% cash rebate, purchases made using a contactless payment method earn a 3%–in other words, using Visa payWave or services like Apple Pay can boost cashback on general spend 10x over. UOB Delight Card also stands out for rewarding transport. While the 20% fuel savings at Shell and SPC is fairly standard, the 3% rebate for NETS FlashPay Auto Top-Ups is less common.
Monthly Recurring Bills Eligible for 3% Rebate
Telco
Singtel, M1, StarHub, PacNet
Insurance
United Overseas Insurance (UOI), Prudential
Town Council
Aljunied-Hougang-Punggol East, Jalan Besar, Bishan-Toa Payoh, Pasir Ris-Punggol, Chua Chu Kang, Tampines, Holland-Bukit Panjang, Tanjong Pagar, Marine Parade, West Coast
SPH Newspaper Subscriptions
The Straits Times, Lianhe Zaobao, The Business Times, Berita Harian, Tamil Murasu, The New Paper

To receive rebate, recurring bills must be consolidated and paid through UOB Bill Pay
UOB Delight Card does have some drawbacks. Consumers must spend S$800/month to unlock 8% cashback on groceries. While a S$400 spend unlocks a 3% rebate (plus all other rewards rates), this substantially weakens UOB Delight Card's value as a grocery rewards card. The card also has a low S$50 monthly cap on rebates. A cardholder who spends S$156/week on groceries can quickly max out rewards without spending on anything else. Finally, UOB Delight Card isn't a fit for consumers with diversified spend, as it doesn't reward categories like dining or entertainment.
UOB Delight Card provides excellent rebates for families who spend most of their budget on groceries. While its annual fee of S$85.6 is only waived the 1st year, the cost averages to less than S$7/month and is easily offset by rebates, which makes it especially affordable. With additional access to UOB SMART$ Rebate Programme, consumers can make the most of everyday purchases while maximising rewards for groceries.
How Does UOB Delight Card Rewards Program Work?
Use our quick and easy-to-read guide below to learn how you you can redeem UOB Delight Card rewards.
Every eligible 1 dollar spend earns 1 SMART$ as rebate
Every 1 SMART$ has a S$1 redemption value
SMART$ cannot be combined–Principal Cardmember's rebate remains separate from Supplementary Cardmember's rebate
There is no cap to SMART$ earned from SMART$ Merchants (separate network)
SMART$ can be redeemed at select SMART$ Merchants
SMART$ rebate is credited to cardholder's account 1 month after earned
SMART$ expire 6 months from the month in which they are earned
Rebate is automatically forfeited and is non-transferable when an account is closed, or if the card is lost, damaged, or stolen
UOB Delight Card Rewards Exclusions
Some credit card expenditures are ineligible for cash back or rebate. We identify these exclusions in the table below.
| Exclusion Category | Description |
| --- | --- |
| Bank Fees | Payment under Interest-Free Instalment Payment Plan purchases, monthly instalments, balance/fund transfers, cash advances, fees, interest, taxes, finance charges, late payment charges annual fee charges, reversals, disputed charges, unauthorized or fraudulent purchases and other financial charges/fees |
| Transfers & Bill Payments | Monthly instalments under 0% Instalment Payment Plan; payment of funds to prepaid accounts including top-ups for any prepaid card; payments to EZ Link, FlashPay, NETS FlashPay, MB, Moneybookers. Com, Oanda Asia PAC, Paypal, Plus500, Saxo Cap Mkts Pts Ltd, SKR*SKRILL.com, Transit, TransitLink, IG Markets, and others; payments to AXS |
| Betting or Gambling | Any payment made on gambling or trading platforms (including but not limited to websites for trading of shares, foreign currency and cryptocurrency) |
| Other | Tips, sale items, special price items, promotion items or such other non-qualifying items designated by the SMART$ Merchants from time to time; payments made in the event of any breakdown or malfunction of the computer, its terminal communication lines or any other equipment whether or not belonging to UOB or the Delight Card Merchants or Visa PayWave Merchants or FlashPay ATU Merchant or Recurring Merchants or SMART$ Merchants; payments made in the event that the card transactions is processed manually for any reason |
How does UOB Delight Card Compare Against Other Cards?
Read our comparisons of UOB One Card with other cards and learn what makes each card unique in their own way. We compare and contrast each card to highlight its uniqueness to help you identify the card that you need.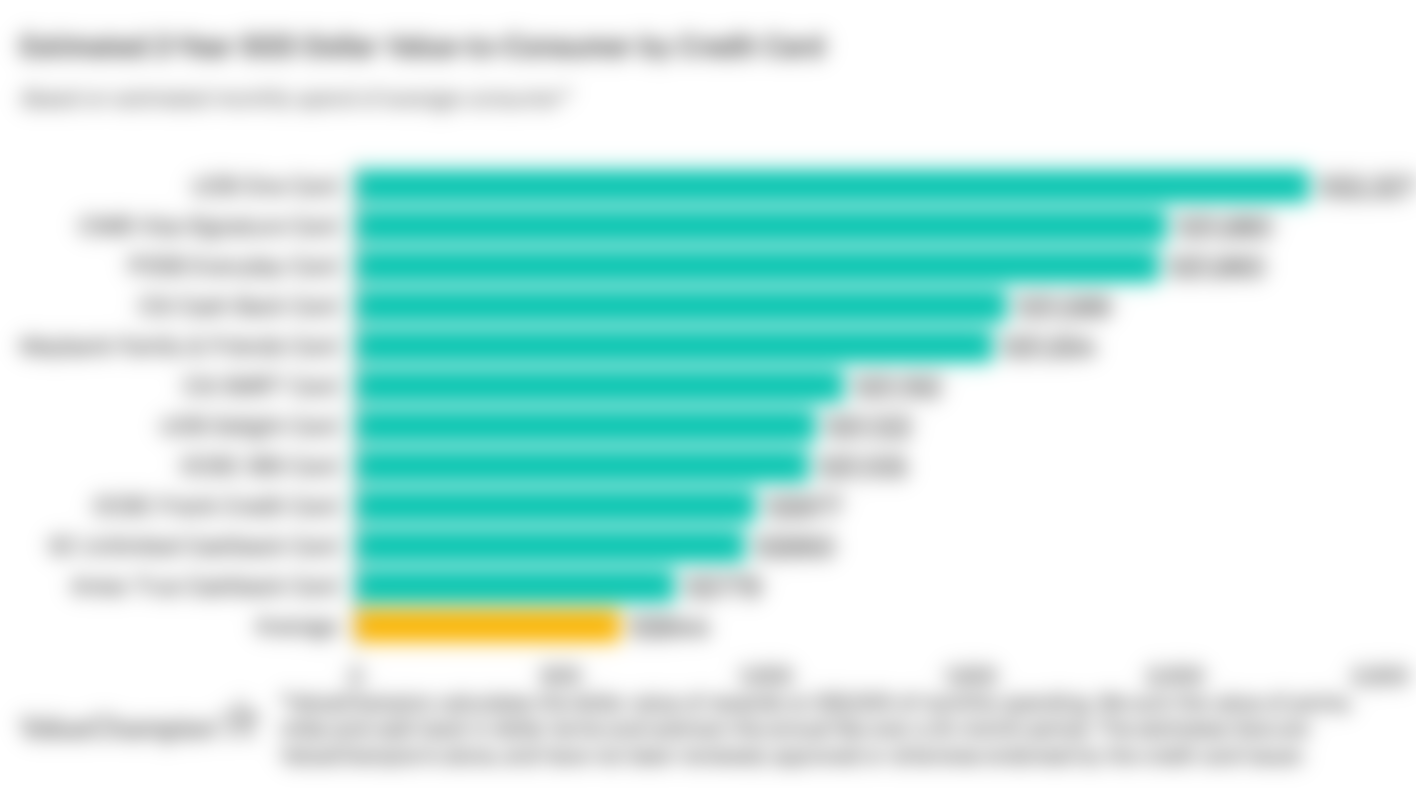 UOB Delight Card v. OCBC 365 Card
OCBC 365 Card is great for average spenders seeking no-fee cashback on daily spend without merchant limitations. Transport and utilities are rewarded at rates comparable to UOB Delight Card, but groceries only earn 3% (v. 8%). OCBC 365 Card has a higher rebate cap at S$80/month, but consumers will earn more quickly from grocery spend with UOB Delight Card than with OCBC 365 Card.
OCBC 365 Card is more versatile, offering 6% cashback on dining and 3% on online travel spend, which would receive 0.3% with UOB Delight Card. OCBC 365 Card's annual fee of S$192.6 is also easily waived with each annual spend of S$10,000, making it a great card for consumers with a wider range of spend who want to avoid annual costs.
UOB Delight Card v. Maybank Family & Friends Platinum MasterCard
Consumers who travel between Singapore and Malaysia can best maximise rewards for fast food & food delivery, groceries, transport, and other spend with Maybank Family & Friends Platinum MasterCard. Consumers earn 8% rebates on groceries, capped at S$80/month, at all supermarkets in Sinagpore and Malaysia. Maybank's merchant flexibility and accessibility to lower spenders (5% w/ S$500 minimum spend) make it especially attractive. Finally, it's S$180 annual fee is easily waivable with each S$12,000 annual spend. Maybank is a better alternative for cross-border travellers seeking to avoid a fee while UOB Delight Card is better for Singaporeans who spend mostly on groceries.
UOB Delight Card v. Citi SMRT Card
Citi SMRT Card is a great match for young professionals with a modest budget who spend both on essentials (like transit) and leisure (like entertainment). In addition to rewarding both of these–plus fast food, coffee, online shopping, recurring bills and more–Citi SMRT Card also offers up to 5% cashback on groceries at FairPrice, Giant, and Sheng Siong. While the rate is lower than UOB Delight Card's (8%), Citi SMRT Card has no minimum spend requirement and is far more accessible to lower spenders.
UOB Delight Card's 8% rebate expedites earnings from groceries, but lower spenders with a diversified budget can still earn high rewards for grocery spend with Citi SMRT Card.
UOB Delight Card v. Citi Cash Back Card
Citi Cash Back Card is a great 'everyday' card for average spenders who dedicate much of their budget to transport and food. Cardholders earn 8% cashback on petrol, dining and groceries–each unlocked after a S$888 minimum spend and capped at S$25/month. Heavy grocery spenders wouldn't benefit from this card as much as with UOB Delight Card because of the high minimum and low cap. However, those who spend on both eating in and dining out will benefit from Citi Cash Back Card.
The difference in transport rewards is also worth pointing out. Both cards reward petrol at comparable rates, but Citi Cash Back Card offers rebates for Grab rides while UOB Delight Card offers rebates for public transit. This may also play a role for consumers deciding between the cards–commuters might prefer UOB Delight Card.
UOB Delight Card v. CIMB Visa Signature Card
Average consumers who spend on beauty, online shopping as well as groceries may want to consider CIMB Visa Signature Card as a no-fee cashback option. CIMB Visa Signature Card offers 10% cashback on the categories mentioned, as well as on petcare and cruise bookings, after S$800 monthly spend. Earnings are capped at S$100/month–twice that offered by UOB Delight Card.
CIMB Visa Signature Card provides access to CIMB Deals & Discounts, but lacks a strong savings network like UOB SMART$ Rebate Programme. This programme's discounts on house brands boost UOB Delight Card's total rewards rate up to 17% for select groceries. Overall, consumers who focus most of their spend on groceries, rather than leisure, could earn more with UOB Delight Card than with CIMB Visa Signature Card.