Car Insurance
Is Your Car Susceptible to Hacking? Here's What You Need to Know
Car thefts are becoming increasingly more sophisticated. With global reports of car thieves remotely hacking into your car, what are the chances that it can happen to you? Read on to find out how you can protect yourself.
We've all seen glamorised movies where hackers break into a car remotely to gain control of it and wreak havoc, but the reality may not be so far off. With increased sophistication of technology and the ease at which you can get it, car thieves have been finding ways to exploit the advancements of car tech for their own benefit. One of the most worrisome exploits is keyless car hacking where thieves use radio frequency intermission signals to "attack" the locking system by catching the rolling code from your car keys and in turn using that code to unlock your car. The devices used are very cheap (under S$50) and are easily bought online. However, what are the chances of this happening to you? And what happens if you end up becoming the victim of a car hacker?
How Prevalent is this in Singapore and Surrounding Driving Areas?
There have been recent news of car theft in Malaysia and a few in Singapore. However, while this is a rising concern in Malaysia and the United Kingdom, Singapore's car theft incidents are actually on the decline with a 9.8% decrease between 2016 and 2017, according to the Singapore Police Force. In fact, in 2017, car thefts affected only around 0.16% of all cars in Singapore, lower than 0.18% in 2016. If current car populations and car theft numbers remain stagnant (around 1,000 car thefts for a car population of 612,000), there will be a 2% chance of it happening to any single car owner over the course of their car's 10 year COE lifespan. While this number seems small, it actually means that 12,000 cars on the road today could experience some sort of motor-vehicle related theft during before their COE expires. The good news is that the probability of this happening has been decreasing over the past 4 years, which means that Singapore is getting safer and the probability of this happening to you can decrease over time.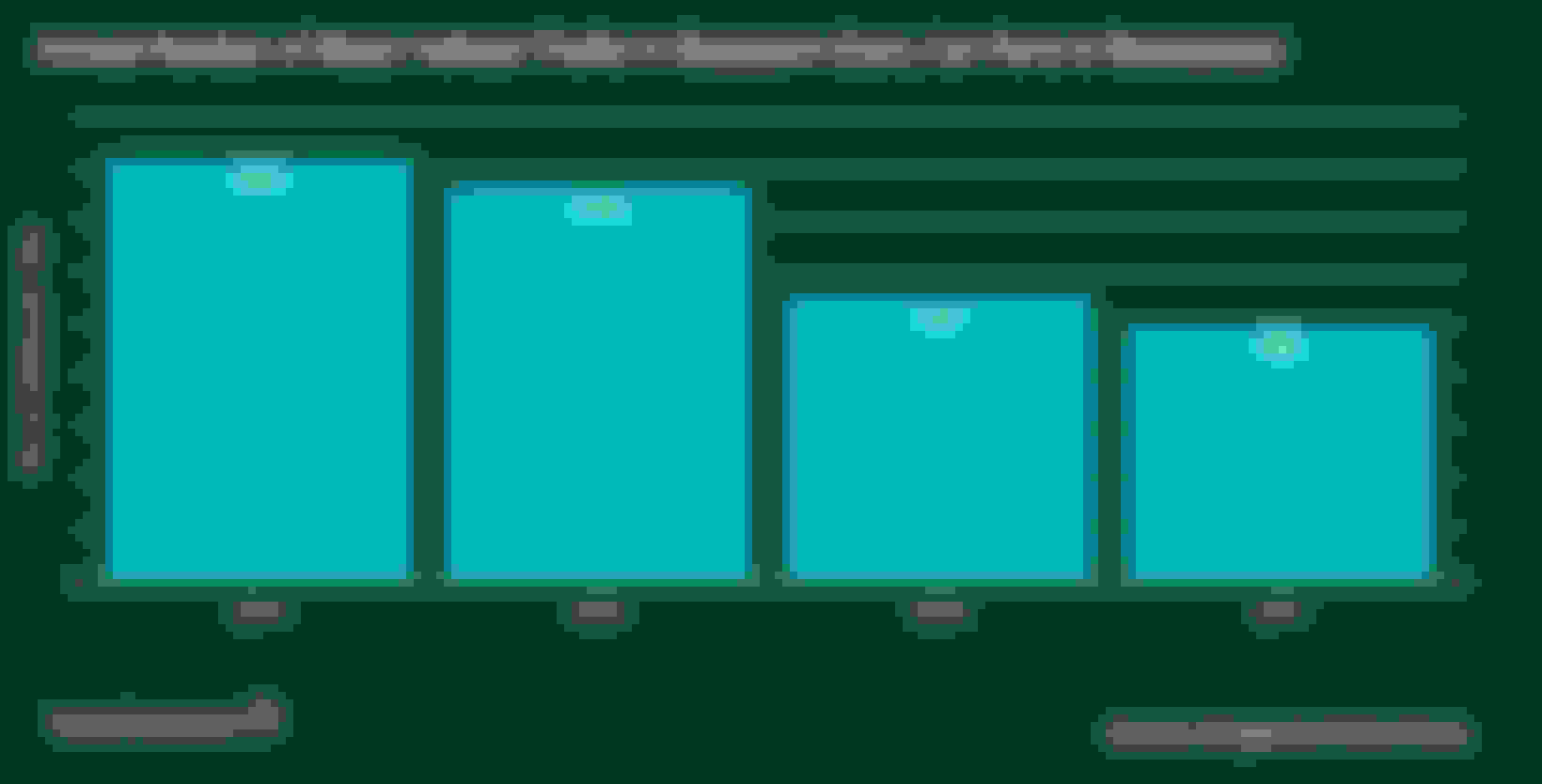 Unfortunately, there aren't any numbers showing how many thefts were due to remote hackings, but this trend can go one in two ways. The first is that this car hacking thefts won't affect Singapore since the government has decided to halt the growth in number of cars in the country—meaning higher tech cars will have a harder time entering the market and won't be as commonplace for thieves to switch to hacking options. The second is that remote car thefts will increase as older cars will stop receiving security updates from manufacturers and will become susceptible to hackers (and thus making it easier for remote break-ins as opposed to forced entry ones). Regardless, staying vigilant and having comprehensive car insurance can help protect you against any type of theft.
Which Car Makes Are Susceptible?
Certain kinds of cars are more susceptible to getting hacked. In fact some of the most popular car makes in Singapore are quite susceptible to getting hacked. These include BMW, Honda, Hyundai, Mazda, Nissan and Mercedes. However, not every model of car is susceptible. For instance, out of all the car models for Honda, only HR-V's were found to be at risk of remote car hacking and for Nissans, the Navara, Qashqais and Leafs were considered to be at risk.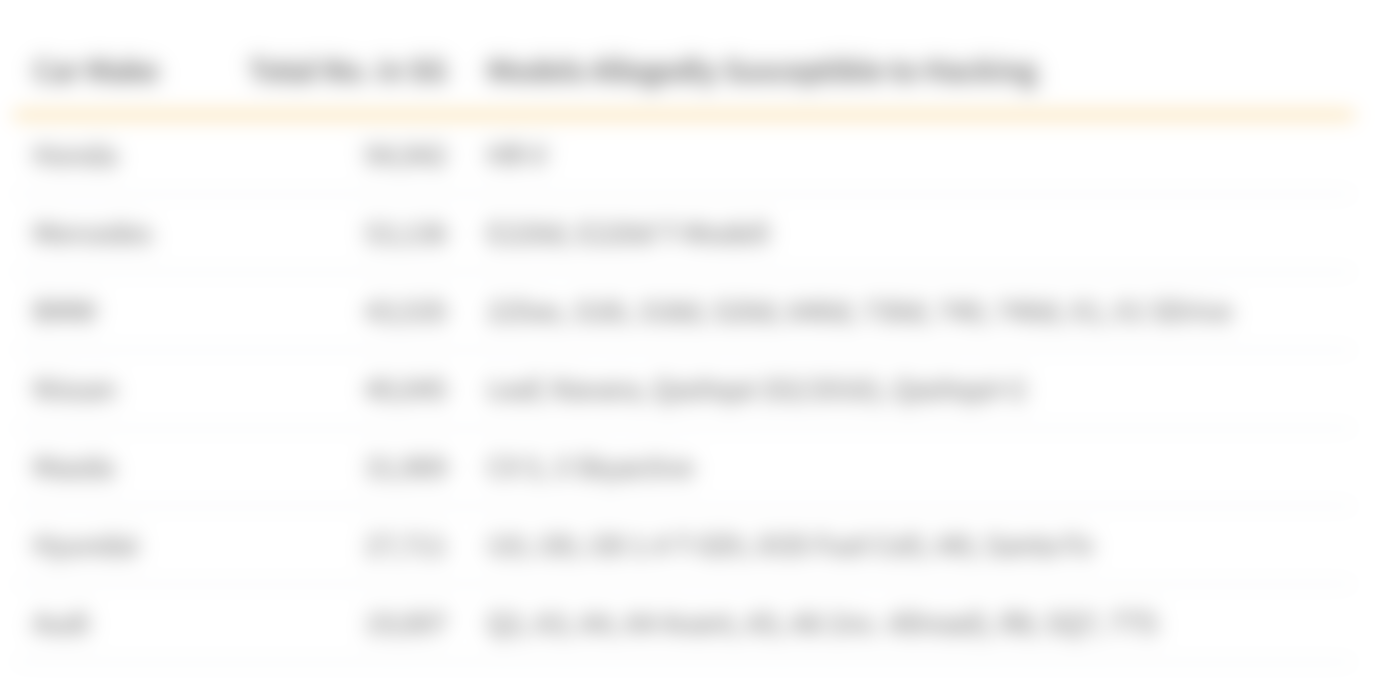 Will Your Car Insurance Cover It?
If your car was stolen, you will have to report it to the police and your insurer as soon as possible. In this case, both comprehensive and TPFT car insurance plans should cover damages and loss associated with the theft. For stolen personal belongings in the car, you should have a Comprehensive car insurance policy and even then, it's hard to file a successful claim when there is little to no proof of the event. Unfortunately, with hacking methods, most people don't even realise someone broke into their car. This means that upon discovering that your car was indeed broken into, you will have a hard time showing proof or damages to your insurer. Additionally, not all car insurance plans cover personal belongings and the ones that do may have certain conditions. These conditions usually describe things that won't be covered such as cash, debit or charge cards, cash cards, documents and tickets. For the most accurate claim reporting, we recommend installing a dash cam so you can have recorded proof of the event and a higher chance of getting your claim settled quickly.
Ways to Minimise Risk of Keyless Hacking
While car manufacturers are looking for ways to improve security within their technology, there are some things you can do to potentially prevent your car from getting hacked. While this may not always be foolproof, keeping your car keys in a RFID key fob protector or metal container can help block the hacker's radio frequency signal from passing through. Additionally, you should keep your personal belongings and expensive electronics hidden whenever you leave your car parked (especially in a foreign country) so as not to draw the interest of car thieves. Last, you should consider purchasing anti-theft devices such as immobilisers, alarms and motion sensors and you should always pay attention to security software updates and car recalls. Software updates can fix security loopholes, including ones that car thieves may have been exploiting. However, you should always go to your dealer to install the latest software, since using external devices may make you susceptible to third party hackers.