ValueChampion is a team of expert research analysts, striving to help consumers find the best financial products and services for their needs.
ValueChampion Mission
Our mission is to provide clarity on all of life's financial decisions. We create guides and tools based on both quantitative and qualitative analysis to make it easy to achieve financial freedom, choose the best financial products and services (credit cards, loans, insurance policies and investment platforms) and tackle major life goals, like buying a house and saving for retirement.
A Subsidiary of AMTD PolicyPal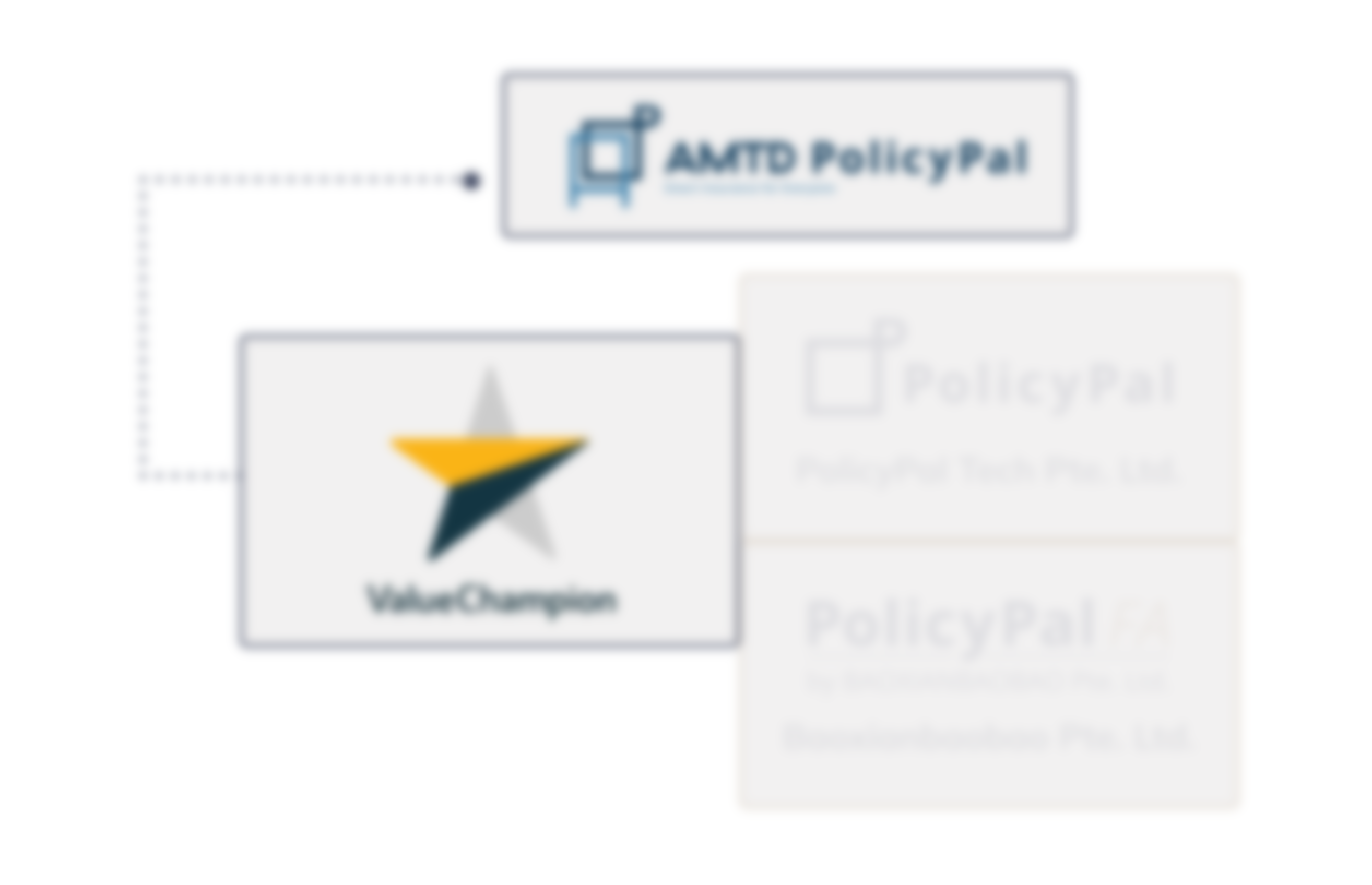 ValueChampion was acquired by Singapore-based insurtech firm AMTD PolicyPal to provide added value to both ValueChampion and PolicyPal customers, giving you access to a wide range of financial products and investment ideas together with the combined resources of AMTD's SpiderNet across the region, including PolicyPal's one-stop digital insurance management platform, to kickstart your financial planning journey.
Expert Analyst Team
Founded by a former hedge fund investor DJ Kang, ValueChampion is a team of financial research analysts, who come with finance and economics backgrounds and are able to guide you in making the best financial decisions.
We Curate for Value
We distill sprawling marketplaces—for insurance, credit cards, bank accounts, and more—down to choices that represent a sweet spot for value. We take a holistic approach to ask: Is the return on a particular purchase or decision worth the cost or risk of that option, and how does the choice stack up against other options?
Data Driven Answers
Our team of experts provide advice and answers backed by thousands of data points on pricing, benefits, restrictions and other financial metrics. Our recommendations are carefully chosen after thorough analysis of both quantitative and qualitative factors so you trust our recommendations with confidence.