COVID-19 Pandemic Accelerates Gaming Industry Shift Towards Digital Sales and Streaming
If anything is clear after a year of worldwide lockdowns due to COVID-19, it's that the gaming industry is doing better than ever. With more people at home looking for a means of connection, video games have emerged as hugely popular sources of entertainment and relief from coronavirus-related stress.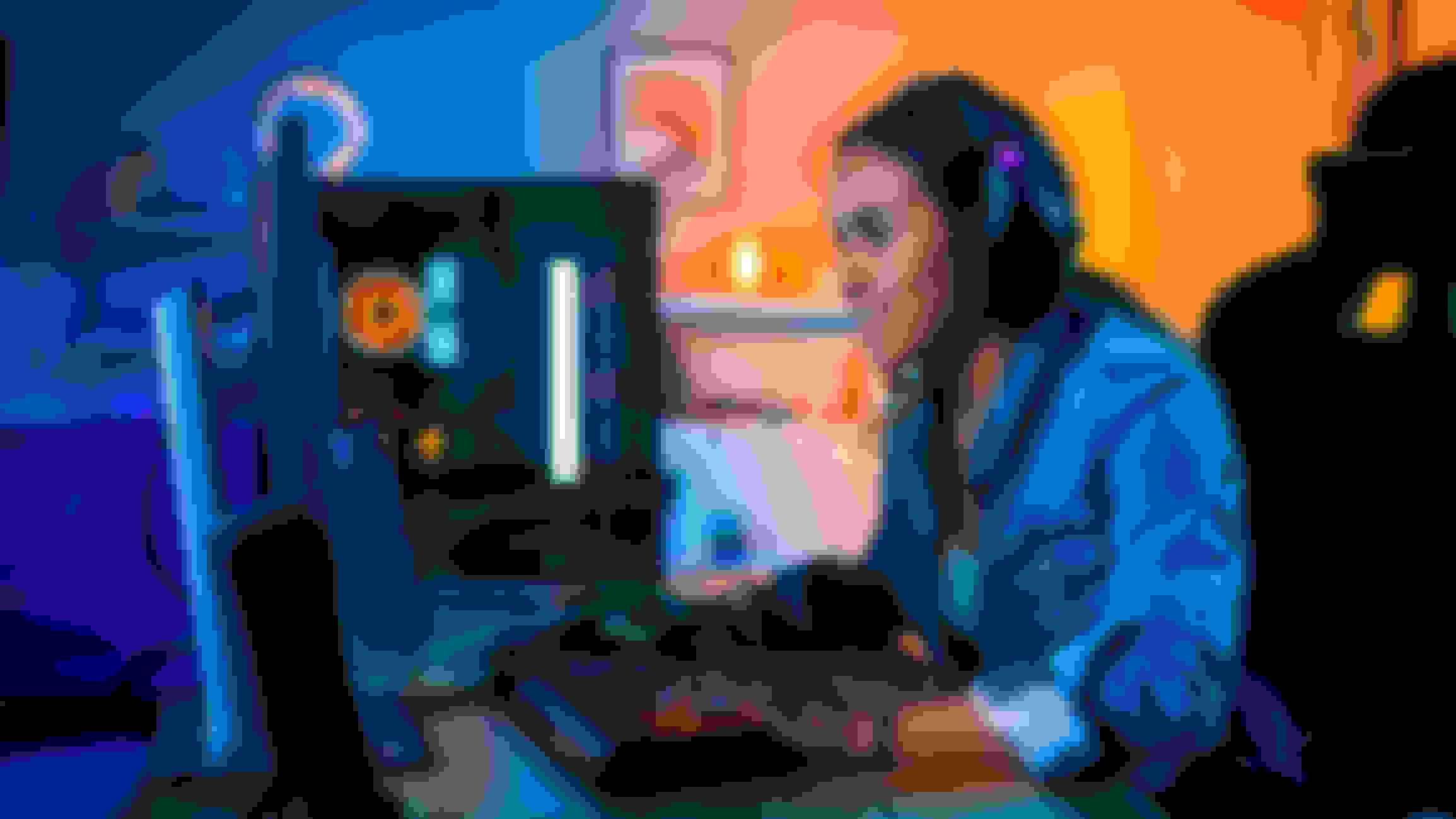 Ever since businesses closed doors and people shut themselves in, conditions have proven ripe for an acceleration of the ongoing shift in gaming towards greater accessibility, broader appeal and community-building. While these trends predated the pandemic, the current landscape of COVID-19 lockdowns has brought them to the forefront of the entertainment industry.
To explore the explosion of online gaming and streaming during the coronavirus pandemic, ValueChampion analysed the change in popularity of different games and gaming platforms, as well as the success of video game streaming services like Steam and Twitch during peak pandemic months, in order to assess how the global COVID-19 lockdowns may have legitimized this new phenomena of game play.
Key Findings
2020 is seeing almost 2x as many PC gamers online since last year, while traditional console sales continue to fall short of their 2012 peak.
Unique among traditional gaming brands, Nintendo has delivered games with broader appeal and digital downloads to great success during the lockdown.
Coronavirus lockdowns triggered more than a 50% increase in gameplay viewership for gameplay streaming services like Twitch.
Pandemic Conditions Boost Digital, Streaming Gameplay Over Traditional Console Gaming
Up until the mid-2000s, playing video games usually meant hooking up a GameCube, Xbox or PlayStation to a television set. While the shift away from traditional console gaming began years ago, recent data shows us just how quickly it accelerated during the first half of 2020 when global lockdowns left a large portion of nationwide populations at home.
Despite Surge in Gaming During the Pandemic, Sony is Unable to Surpass Unit Sales Record Set by PS2
One major indicator of this change can be seen in the generational sales performance of Sony's flagship console brand: the PlayStation. Publicly available data shows that Sony's consoles haven't hit any record breaking sales since the PlayStation 2, despite a 25% spike in unit sales at the beginning of COVID-19 lockdowns.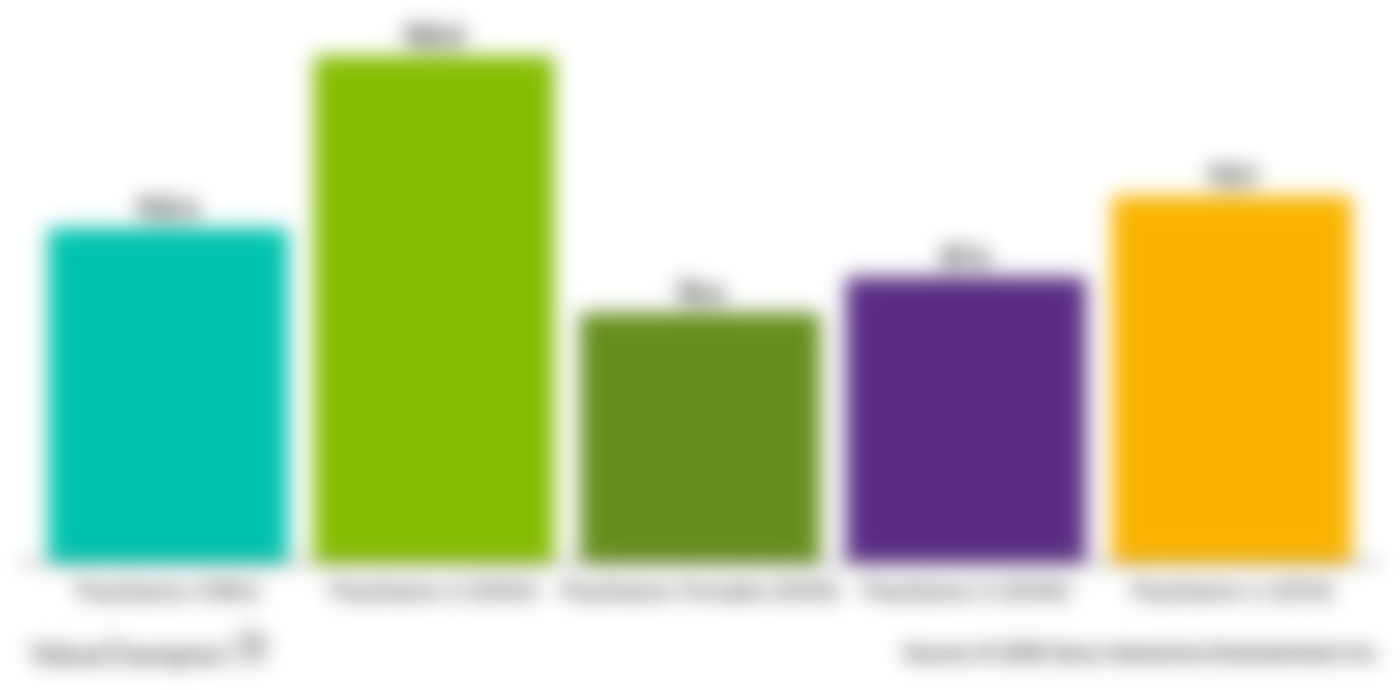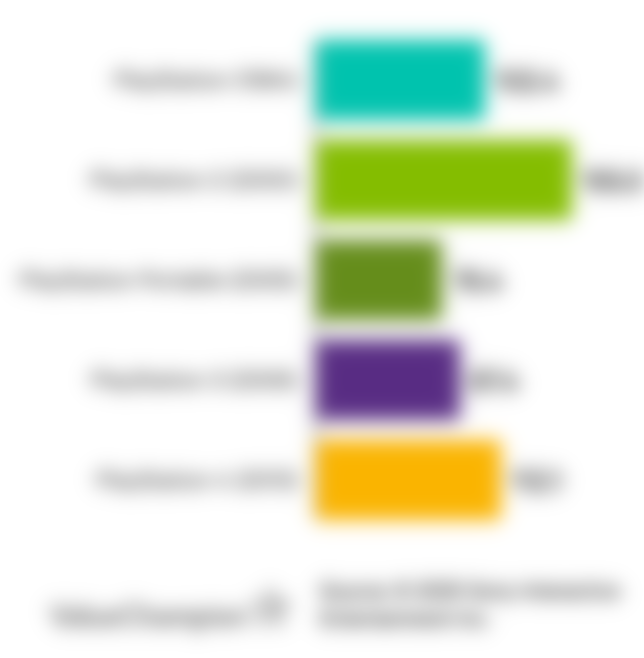 It's here that we begin to see a decrease in console gaming as told by unit sales for the PlayStation 3 and PlayStation 4. The PS3 saw a significant drop from the all-time best-selling PS2, with a 44% decline in unit sales. The more recent PS4 saw only a 28% increase in unit sales compared to the PS3.
Even as the company prepares to release the PS5 this November, Sony's historical sales data illustrates how traditional gaming consoles have lost appeal relative to other gaming platforms that have thrived during the lockdown.
PCs Steamroll the Gaming Industry with Better Accessibility and Game Diversity For Pandemic Gamers
With consoles on the decline, more people are migrating to PC gaming for all that it has to offer. Online connectivity, hardware accessibility and game diversity reign as the top drivers for gameplay amidst the pandemic, and PC gaming streamlines these consumer desires by offering an all-in-one station for gamers. For example, the number of concurrent players on Steam, one of the most popular online game platforms, has almost doubled from September 2019 to October 2020. In fact, March 2020—the beginning of pandemic lockdowns—marks the highest peak player count in Steam history at over 22.5 million concurrent players.
Steam Sees Highest Player Count in History During Pandemic
While the shift to digital, streaming gameplay began years ago, the pandemic was integral in highlighting PC gaming as a dominant part of the industry. Instead of ordering a new Xbox One or PlayStation 4, gamers could instead choose from a diverse library of games right off their work-from-home computer. Unable to connect with friends in person, gamers could forgo the barrier of having different game consoles and just meet up on their computers within the sandbox world of a $5 PC game.
The advantage of a digital distribution service like Steam is not only the automatic updates and modifications to a specific game, but also the diversity in game selection. Now, with Steam flagship titles like Counter-Strike: Global Offensive and Dota 2 holding the top positions on Steam Charts, it's clear that game production, itself, has evolved beyond the heydays of console giants. It no longer makes sense to classify games as "AAA" or "indie": digital distribution services like Steam blend the two effortlessly, resulting in games with high production value at a much lower cost than standard console games.
Nintendo's Switch Thrives in Lockdown Due to Digital Purchasing and Titles that Appeal to Non-Gamers
Though PC gaming has dominated a large part of the gaming industry, game consoles are not totally obsolete. Nintendo's sustained success in the pandemic points to an increased user demand for what Nintendo has to offer: broader appeal and digital downloads.
The Nintendo Switch secured a huge win in 2019 sales, and continued to slay its competitors throughout 2020. As of now, the Switch has a total unit sale count of over 61 million hardware sales. With such a young console beating its competitors, we are reminded once again of a peaking preference towards not only a diversity in game selection, but also a shift away from traditional consoles that rely on too much hardware.
Nintendo Switch Hardware Sales Continue to Rise Per Year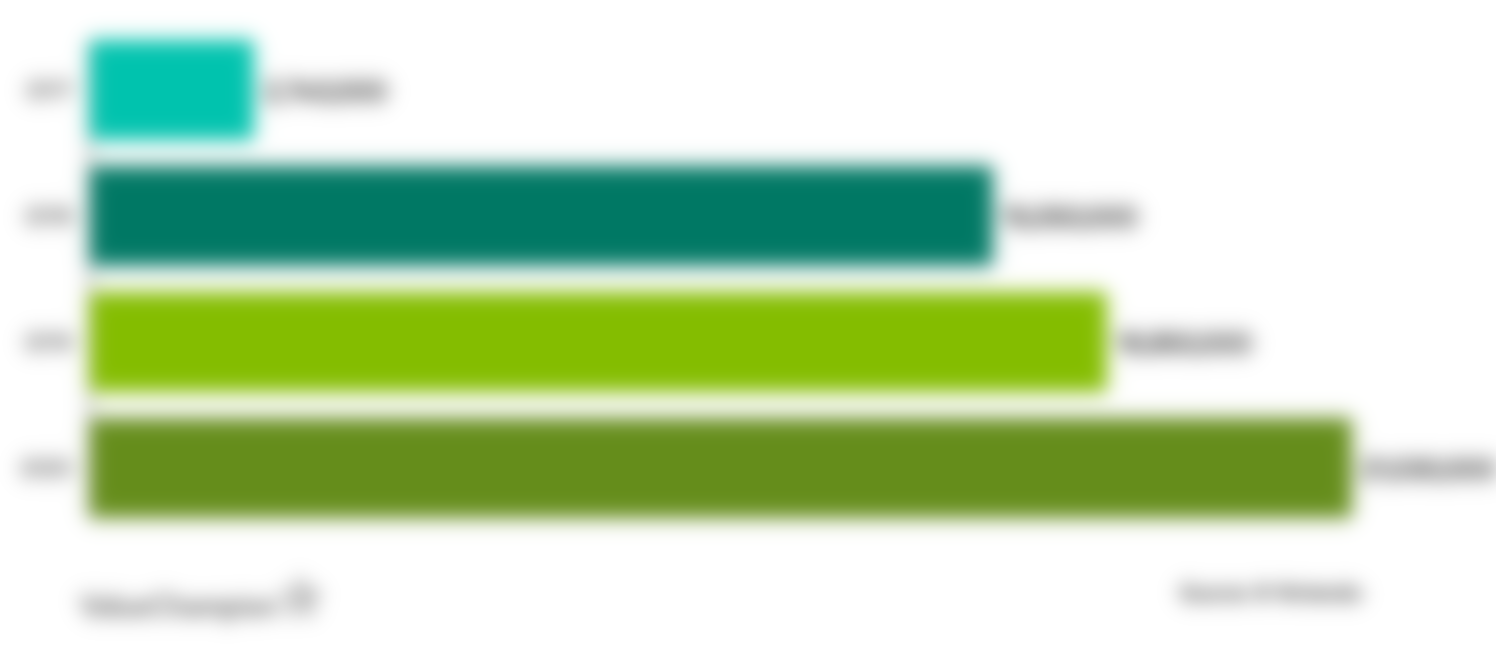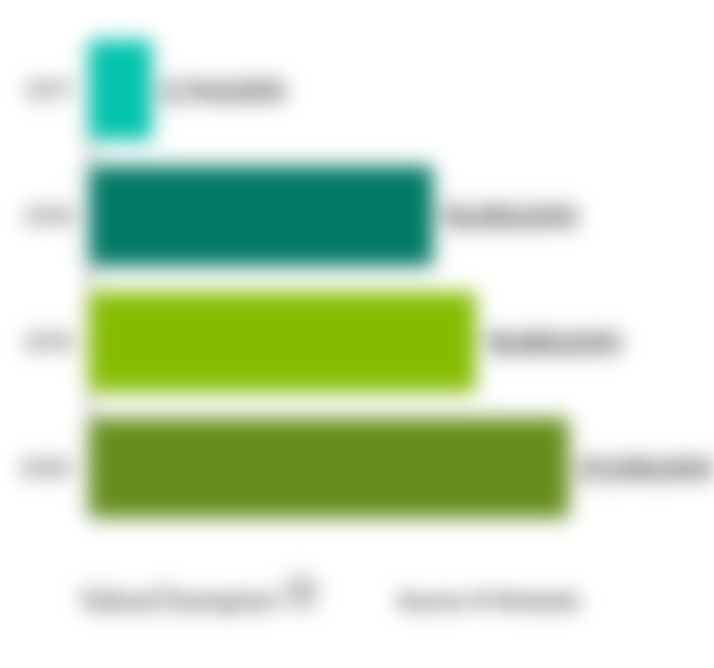 The Switch has brought non-gamers into the fold of the industry in more ways than one, which proved especially true as the pandemic began. Top games like Animal Crossing: New Horizons act as a perfect gaming gateway for traditional non-gamers. The audience of gaming expanded with ACNH's release in March, as first-time gamers explored their island world with their friends, when they were unable to physically meet in person due to COVID-19 lockdowns.
Just like Steam and other recent platforms, one of the Switch's greatest strengths is being able to download games directly to your device. In fact, businesses driven by physical sales have crashed during the pandemic, showing just how integral digital downloads are to the gaming world.
Explosion in Streaming Audiences Prove Gaming's Appeal in Pandemic Conditions
In congruence with the preference for online gameplay and the shift to non-traditional gaming platforms, video game streaming services have acted as an essential driver in the accelerated shift of gaming towards a legitimate form of entertainment shared by the gamers and non gamers, alike. Twitch viewership, in particular, peaked at the onset of the pandemic and continues to see record-breaking numbers of viewers, hours streamed, and channels as lockdowns persist worldwide.
Zooming in on the global COVID-19 lockdown and we see enormous growth in Twitch statistics. In April 2020, alone, there was a 52% increase in average concurrent viewers: that's 2,488,881 concurrent viewers compared to the previous month's 1,630,849 viewers.
Twitch Average Viewership Hits Record Breaking Count in April
Prior to this peak pandemic viewership, gaming as a spectator sport was very much a niche phenomenon. Now, with the pandemic ushering in Twitch viewership records of more than 2 million average active users daily, it's obvious just how massive and lucrative gaming is, even to casual, non-gaming observers. That's not even counting the huge spikes in gameplay viewership and discussion on Discord, Youtube and TikTok, amongst others.
In a sense, people were almost forced to warm up to the concept of gameplay streaming during the pandemic - that is, watching Among Us be played by somebody else in the same way one would watch an NFL game. While traditional spectator sports like the NBA and NFL had to reimagine their entire structure for in-person competition, Twitch continued with business as usual and their statistics doubled across the board.
Has Coronavirus Changed Gaming for Good?
As interest in console gaming declined throughout the years, coronavirus lockdowns accelerated the shift to more accessible and diverse gameplay. Nintendo Switch and Steam success draws this trend especially well. With more people working and living at home, the gaming industry found ample opportunity to increase its consumer base with non-gamer friendly titles, as well as digital accessibility.
Further, the resilience of streaming and esports has increased the visibility of gaming in the mainstream. When you can't go outside and can't see your friends, watching your favorite game being played by your favorite influencer is a pretty good setup. If not for pandemic shutdowns, these record breaking viewership numbers may have taken years to achieve. In other words, the pandemic put us all in a situation where streaming services like Twitch just make sense.