Investing
uSMART – The Smart Broker is Here in Singapore! Here's What We Think Of It.
uSMART is an online brokerage platform that caters to both inexperienced and experienced traders alike. Here's how uSMART can bring value to you as a trader and how it fares against other popular brokerages such as Tiger Brokers and Moomoo by FUTU.
WHen it comes to finding the right online brokerage to invest with and secure a passive income for ourselves, profit-maximising with low brokerage and trading fees is the top priority for most people.
But are fees the only factor for consideration? uSMART, the latest entrant to Singapore's competitive online brokerage scene, doesn't seem to think so.
With innovative and smart features, uSMART seeks to compete beyond low fees with its, well, smart features and product offerings.
What is uSMART?
uSMART is an MAS-regulated broker that brands itself as a Smart Broker that integrates Big Data to help users make more informed investment decisions.
There are three different account types available: uSMART Trader, uSMART Standard, and uSMART Intel.
Account Types
| | uSMART Trader | uSMART Standard | uSMART Intel |
| --- | --- | --- | --- |
| Fees | Lowest | Low | Normal |
| Welcome Gift | No | Yes | Yes |
| Intelligent Features | No | Limited (10) | Unlimited |
| Requirements | - | - | Min Assets S$3,000 Or subscribe from SGD 0.01/month promo subsequent SGD 18.80 |
| Learning | Yes | Yes | Yes |
Each account type varies in terms of its cost as well as access to the intelligent features that uSMART is reputed for. Do not worry, however, as you are able to change your account type after setting up your account if you have a change of mind.
How Does It Compare To Online Brokerages In Its Class
Listed below are uSMART's product offerings in comparison to Tiger Brokers and Moomoo.
Product Offerings
uSMART
Tiger Brokers
Moomoo
Tradable Assets

ETFs
Shares
REITs
US Options
Fractional US Shares

ETFs
Shares
REITs
Options
Futures
Funds

ETFs
Shares
REITs
US Options
Futures
Funds

Tradable Markets
US, HK, SG Markets
US, HK, SG, AUD, CN Markets
US, HK, SG, CN Markets
Similar to Tiger Brokers and Moomoo, uSMART offers access to major markets like Singapore, the US and Hong Kong.
It also offers similar products such as shares, ETFs, options and more. One unique offering by uSMART that isn't commonly seen is fractional trading.
Let's use an example with Alphabet Inc (Google), which is approximately priced at US$2,300 per stock. Typically, to be a shareholder of Alphabet Inc, you would have to purchase at least one stock.
With fractional investing, you can become a shareholder of Alphabet Inc even with less-than-required capital. There is a floor limit of 0.0001 shares, so as long as you have (0.0001 x US$2,300) = US$0.23, you would be able to invest in Alphabet Inc.
This feature means users no longer have to be restricted by their capital, and can freely trade and invest in any stock of their choice, including expensive blue chip stocks such as Amazon, Meta, Apple, and more.
However, do note that fractional investing with a smaller capital may not be as cost-effective. This is also why uSMART only charges US$1 for less than one share.
Pricing
In terms of cost, uSMART is comparative to online brokerages with low fees such as Tiger Brokers and Moomoo (commission + platform fees):
| | uSMART Trader | uSMART Standard | Tiger Brokers | Moomoo |
| --- | --- | --- | --- | --- |
| US Stock | USD 0.005/share min USD 1.00* | USD 0.005/share min USD 1.00* | USD 0.01/share min USD 1.99 | Waived for 1 year, USD 0.99/order thereafter |
| SG Stock | 0.03%, no min* | 0.03%, no min* | 0.06%, min S$1.99 | 0.06%, min S$1.98 |
| HK Stock | HKD 12* | HKD 12* | 0.06%, min HKD 15 | 0.03% min HKD 18 |
| US Option | USD 0.50/contract min USD 1.20 | USD 0.80/contract min USD 1.50 | USD 0.95/contract min USD 2.99 | USD 0.95/contract min USD 2.98 |
* Promotion until 31st Dec 2022
While it does not have the lowest fees for the US stock market, uSMART has one of the most, if not the most, competitive fees for Singapore, Hong Kong and US options markets.
uSMART SMART Features
Other than competitive fees and product offerings, uSMART stands out in three areas: Learning, Intelligence, and Community.
Learning
The uSMART platform has a Learning section that consists of two tabs: Expert and BeeRich. This learning section aims to guide newer investors and equip them with the necessary investment fundamentals, knowledge and strategies to invest safely.
The Expert tab allows for users to tap into the knowledge and expertise of market veterans & professionals. Users are also able to interact directly with them via the chat function to exchange views or ask questions.
Free videos are uploaded onto the platform, which all users are given access to, regardless of account type.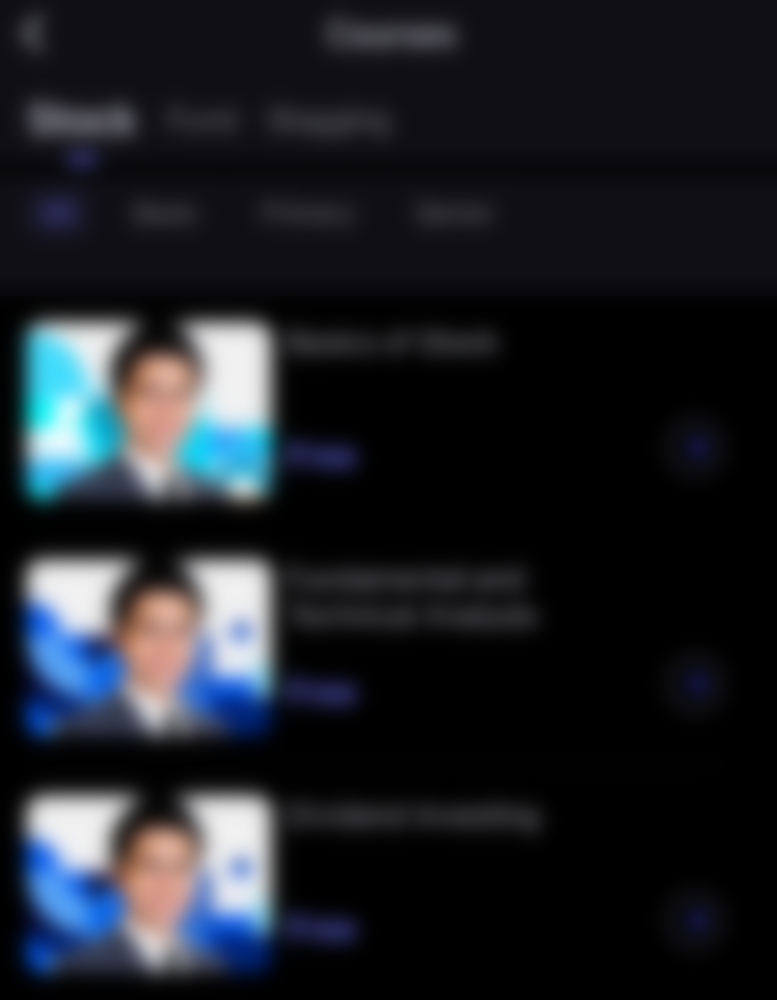 Similar to the concept of TikTok and Instagram Reels, the BeeRich tab provides short, concise information reels for all users, except that the content is on investment or finance-related topics.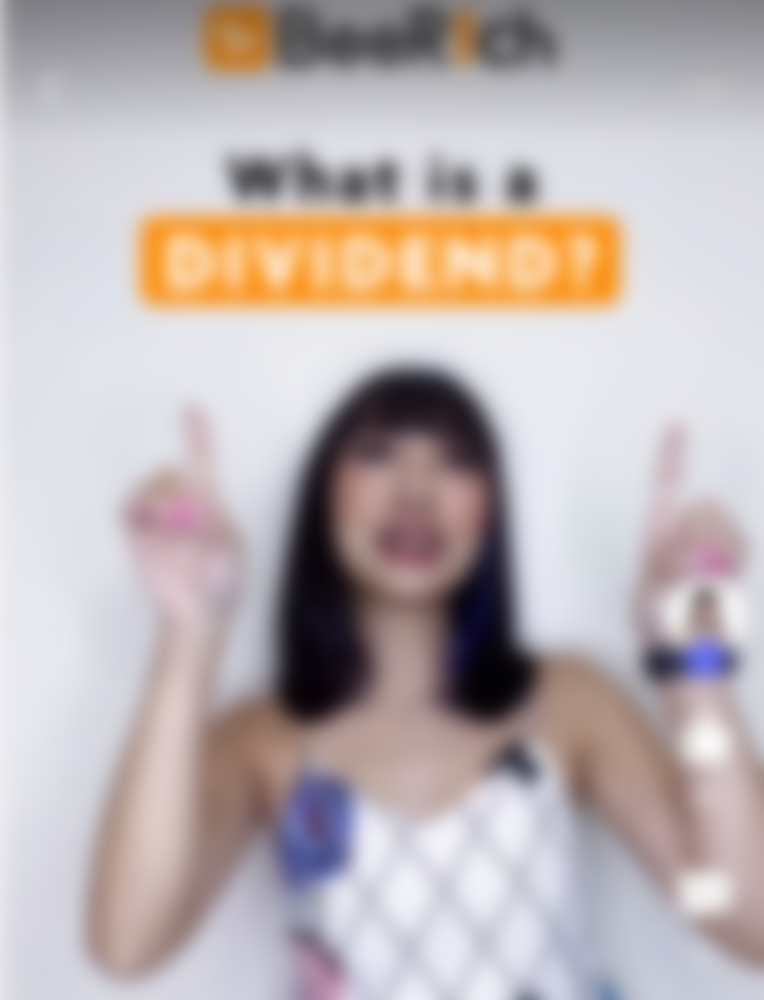 In the fast-moving world that we live in today, and with our shorter attention spans, BeeRich is a trusty solution for the younger generation of would-be investors.
Intelligence
The Discover tab contains three segments: Opportunity, Community and News.
Under the Opportunity segment, there are various SMART features available that leverage the smart technology uSMART is known for.
One such feature is the Daily Stock Picks, where a basket of factors such as fundamental and technical analysis, market news, company value, etc are reviewed daily for three stocks to be featured. These stocks would have a high possibility of price increase in the coming days.
This helps both inexperienced and experienced traders alike to narrow down their choices and/or explore new investment opportunities.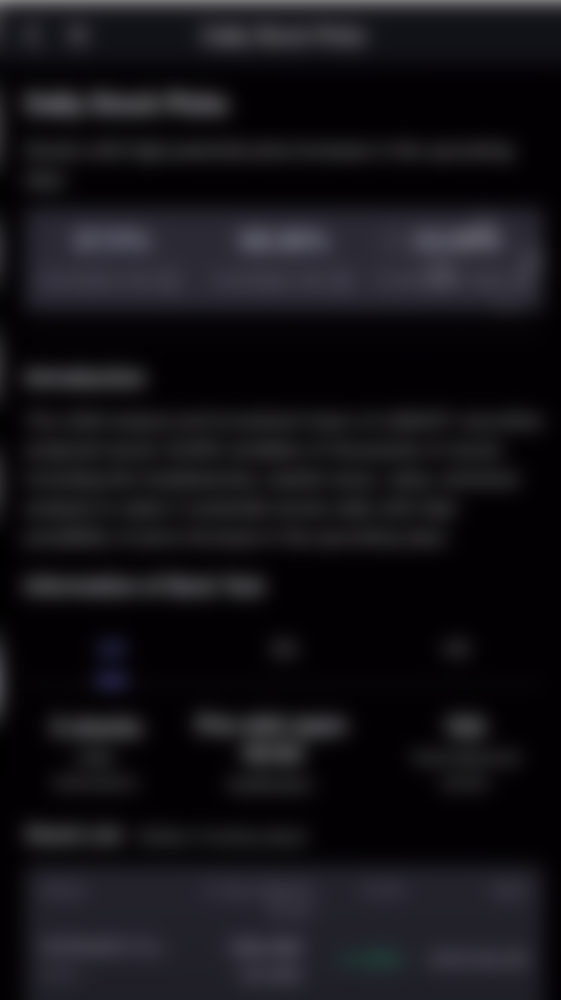 Other intelligent features to help you beat the market include Featured Strategies, Trend Tracker, Technical Analysis and Value Screener.
However, there's a catch: with the uSMART Trader account, you would not be able to access these intelligent features.
To gain unlimited access to these smart tools, you would have to sign up for the uSMART Intel subscription. This subscription would cost you S$0.01 for the first 30 days, and S$18.80 for every subsequent 30 days.
However, for individuals who require help in investing, especially newbies, the subscription might prove to be a worthwhile investment.
Apart from the Opportunity segment, there is also the News segment that shares daily updates on the markets.
This tab allows you to sort by Watchlist, Recommended, or by individual markets, making it a convenient feature for users who wish to only receive news updates on stocks in their portfolio or watchlist instead of being flooded with information daily.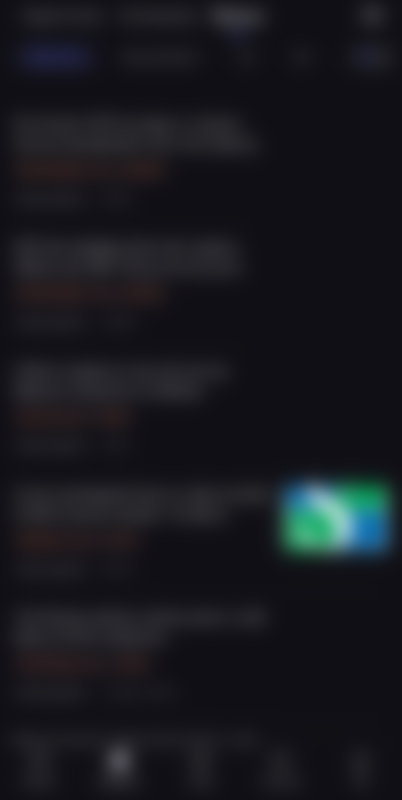 Community
The Community segment under the Discover tab is a forum for users to interact with each other. There, anyone can post about anything related to their investments and trades, such as their analysis of general market conditions or review of an individual stock.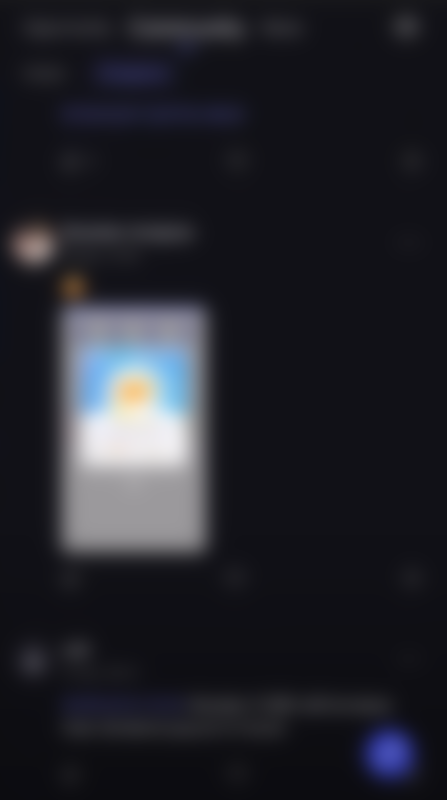 This facilitates peer-to-peer learning where users can learn from one another and motivate each other, creating a wholesome investing community.
UI/UX Design
Similar to other online brokerages in Singapore, uSMART's interface is clean with great emphasis on the intuitive presentation of sometimes difficult-to-digest technical information.
Although uSMART has a variety of features, the app does not look cluttered due to the proper categorisation of features.
To make the app beginner-friendly, uSMART uses layman terms to simplify complicated investment jargons such as market order and limit order for retail investors.
For investors who do not have time to monitor the markets, uSMART's SMART Order function would come in useful as well.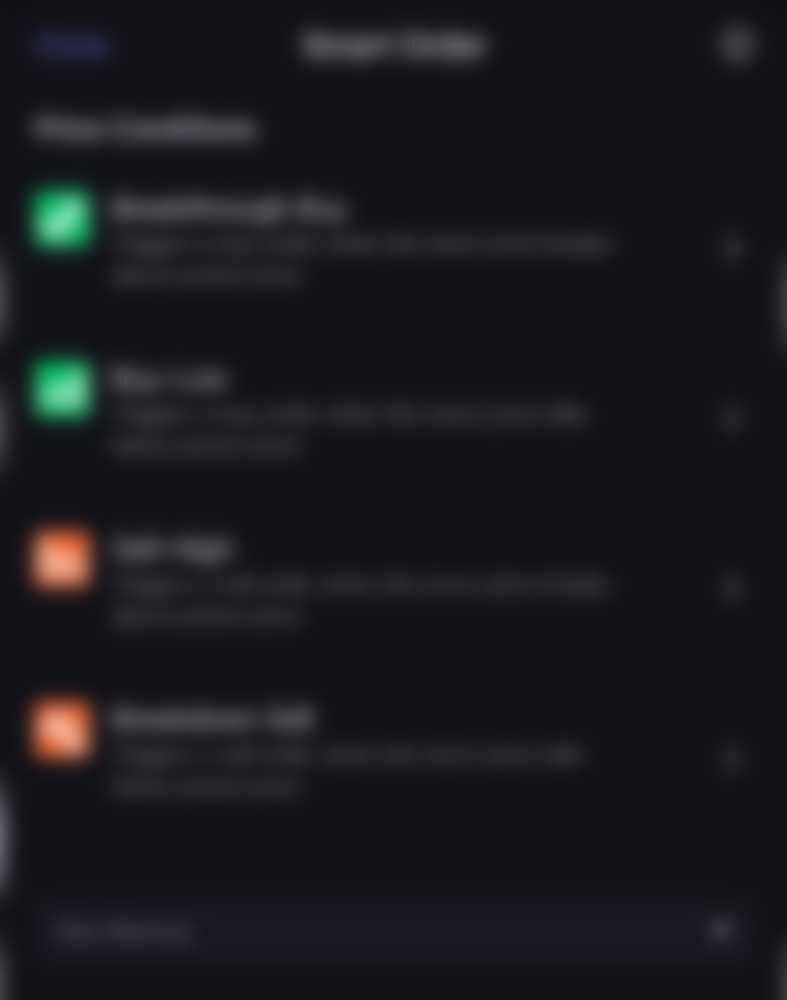 uSMART offers four types of SMART order strategies: Breakthrough Buy, Buy-Low, Sell-High, Breakdown Sell. Depending on your pre-set order type, uSMART will automatically buy or sell the stock that you have selected once the target price has been reached.
Currently, uSMART is only available for iOS and Android, so users are not able to invest or trade on desktops. For those who wish to do so, however, uSMART is looking towards developing a desktop version in the future so you might not have to wait long.
Eligibility & Sign-up Requirements
To invest with uSMART, all you need to do is download the mobile application and proceed with opening an account.
Singaporean Citizens, Permanent Residents (PRs) and pass-holders can sign in using their Singpass accounts, with no additional documentation needed.
Otherwise, you would need to prepare the following documents:
Identity Document/Passport
Proof of Residential Address
Tax Residency and Tax Identification Number
uSMART currently has a welcome promotion for new users:
Unlocked by
Reward
Registration
Free US and SG market Live Price
Account Opening (Standard or Intel)
SGD 15 Cash Voucher
Promotions:
For more information on the welcome promotion, click here
.
Conclusion
The smart features and product offerings by uSMART make it an attractive option to both newbie and seasoned traders.
Its minimalistic and easy-to-use interface, as well as data-driven content features, will appeal to traders in Singapore, whether they're beginners or experienced traders.
Check out uSMART today to see if it is the right brokerage for you!
This article was written in collaboration with uSMART. While we are sponsored by them, we still review products and services with an objective lens and stay true to our mission – providing you with the best recommendations and advice to make smarter financial decisions. Investments are subject to investment risks including the possible loss of the principal amount invested. Past performance is not necessarily indicative of future performance. This advertisement has not been reviewed by the Monetary Authority of Singapore