Personal Finance
5 Reasons You Must Have an Emergency Fund
Why do I need an emergency fund? Find out how an emergency fund creates a financial buffer for you and your family when you need it the most.
An emergency fund kicks in for many unexpected life events, and you will thank yourself many times over for reading this article. Think of an emergency fund as your own personal "go-bag" that we've all seen in the movies—a cash box locked away in a bank saved for the climax of the plot. Or, for most of us, an extra couple of lines on our mobile banking app. Ultimately your emergency fund should be enough to cover most emergency expenses and basic needs for several months (i.e., housing, food, utilities, childcare, medical costs).
If you are looking for some convincing to start your emergency fund, here are a few reasons to push you along your way.
1. A Rainy Day Umbrella
The first reason is a catch-all. Almost by definition, an emergency fund prepares you for the unexpected. This rainy day might present itself as a medical emergency, loss of employment, a pandemic, or even when your car breaks down.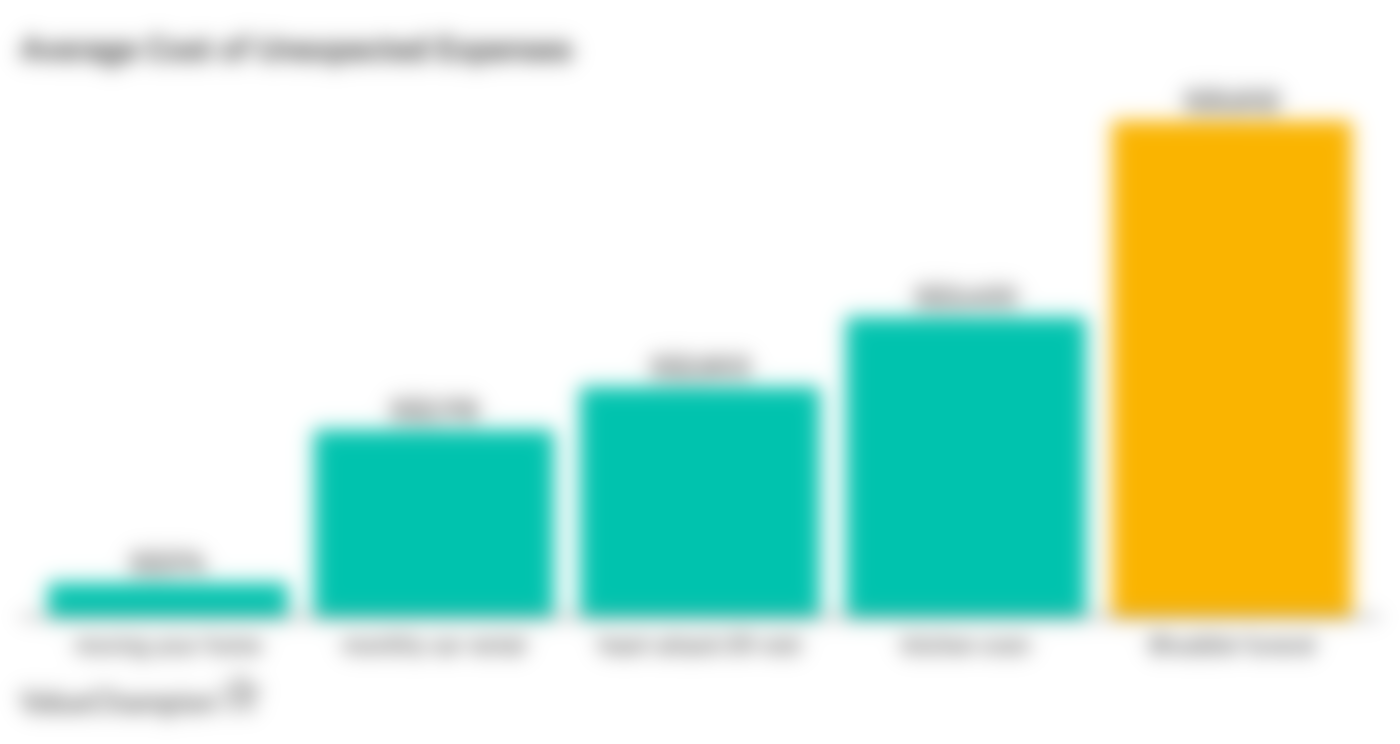 Looking at these relatively smaller expenses can show how much a rainy day can cost. If and when that rainy day comes, you will be glad you have an umbrella to keep you moving.
2. Home Ownership
More than 90% of Singaporeans are homeowners. If you are a new HDB flat homeowner, you already know the many different monthly expenses and taxes you pay every year. That being said, it is harder to imagine your new shiny home needing regular maintenance. Whether it is furniture, your floors, or your kitchen appliances, normal wear and tear will mean forking up some extra cash. Instead of pulling out your credit card every time something needs fixing, having an emergency fund to address unexpected maintenance costs is a must.
3. Paying Off Debt
If you are in the process of paying off a home loan, personal loan, or some credit card debt, the last thing you want to do is go into further debt. You will end up paying much more in interest, and every bump in the road will keep stacking up on top of each other. Help yourself focus on getting yourself debt-free by setting aside some cash for an emergency fund. The fund will give you a bit more financial security along with a small buffer between your monthly living expenses and your debt.
4. Self-Employed
If you are self-employed or plan to be self-employed, having an emergency fund protects you against the ups and downs of your annual income. Many freelancers and young professionals work contract to contract. There can be some gaps between jobs, and having an emergency fund can function to fill in those gaps. One of the most common uses of an emergency fund is to supplement income, which brings us to our final reason.
5. Single-Income Household
Are you a single-income household? Although the financial risk varies from family to household, the fact of the matter is that you have multiple people depending on one source of income. No matter how secure your career or profession, delays or even losing that source of income is devastating. Having a 3-6 month emergency fund to stabilize yourself and your family can give you enough time to apply, interview, and find a new job to replace lost income.
Bonus Tips
How to start an emergency fund and some helpful tips and guidelines:
Create a separate account where funds are immediately accessible, like a high-interest savings account or a regular savings account
Set aside enough to cover you and your family's living expenses for 3-6 months (more if you want)
Create rules and definitions for an emergency, so you don't treat it like any other checking account
Replenish used funds as soon as possible
Although an emergency fund may feel like any other savings account, it is not. You are not putting away money into this fund for a major purchase down the road. It is a pile of cash that you will want around when you need it most. So, set yourself some conservative guidelines and expectations.