SME Credit Cards
How a Global Business Account Can Help You Sell Internationally
More and more entrepreneurs and SME-owners have good ideas but do not know how to further grow their businesses. Here's how a global business account can help in taking your enterprise to the next level.

It is truly no small feat to have started your own business from the ground up. If your business is already well-established locally, you might be looking at ways of growing your business further. With a small domestic market, expanding into international markets seems to be the natural next step to grow your business and increase your revenue.
While going global may sound daunting, with some astute planning you should be able to slowly but surely grow your business and export to all ends of the globe.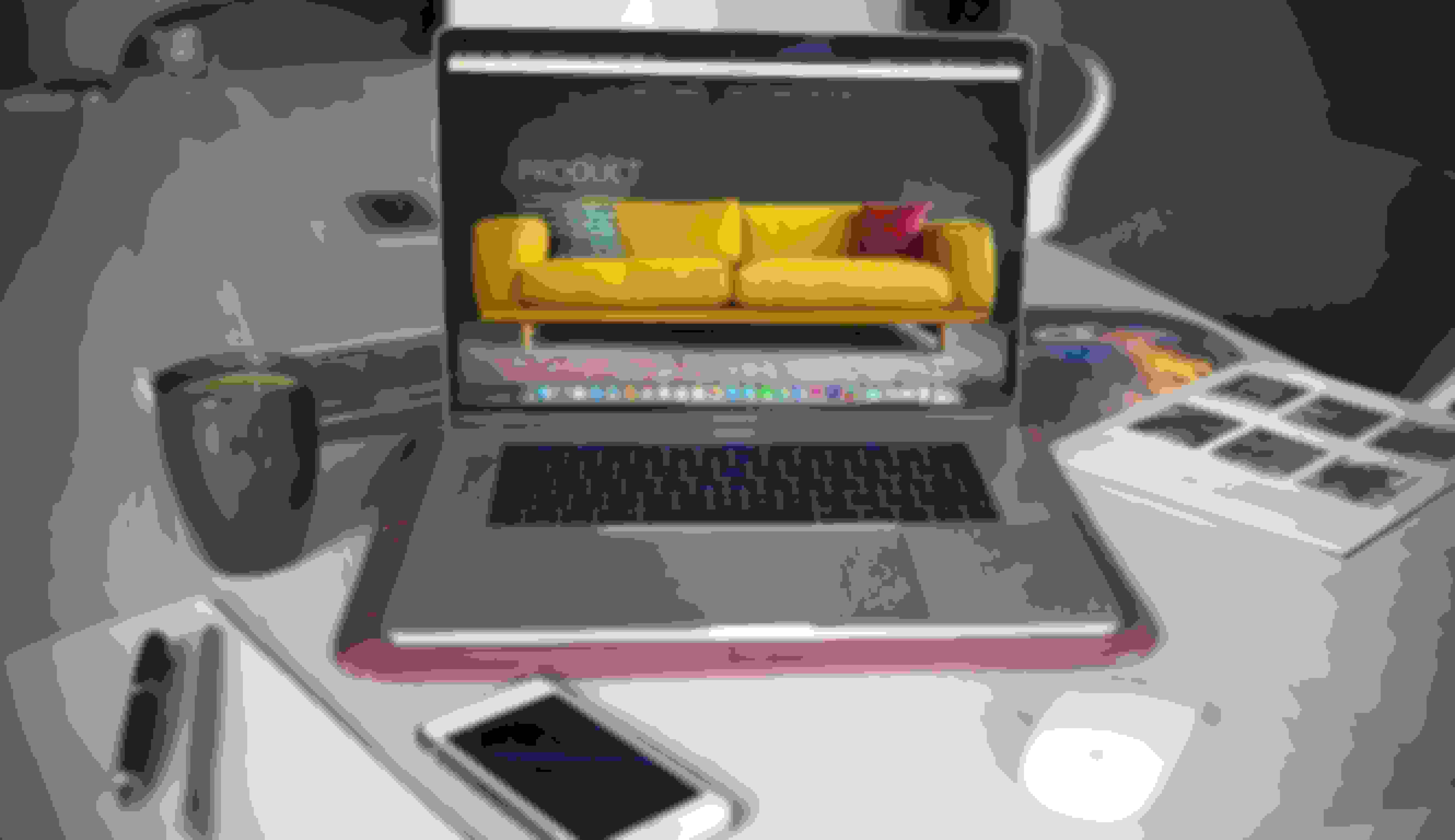 Why Take Your Business Global?
Before you decide to expand your business internationally, here are some considerations to think about.
Firstly, Singapore has a small population. Expanding your business overseas increases your market size significantly. It allows you to tap into larger and more diverse markets, increasing your potential customer base and hence your revenue.
Secondly, expanding your business internationally can give you increased brand recognition. It can enhance your brand's reputation and visibility on a global scale, which will give your brand greater credibility, which can even benefit your domestic operations.
Another benefit to taking your business global is that you get to take advantage of economies of scale. When you produce more to cater to a larger demand, you could reduce your per-unit production and operational costs, increasing your profit margin on each item sold.
There are many good reasons to take your business global. But ultimately, you should only do so if it serves your business and improves your bottom line.
Key Considerations When Expanding Your Business Globally
Establishing your business globally requires careful planning and strategising. Here is a non-exhaustive list of some of the most important aspects you should consider before you take your business global.
Conduct Comprehensive Market Research
It is imperative to conduct thorough market research in order to identify potential target markets and assess their demand for your products or services. While expanding into international markets in general is your end goal, choosing the right countries – and their most-used platforms to sell and advertise your products and services – is an important first step that cannot be overlooked.
Overseas demographics may have differing tastes and preferences as compared to your existing local customers. Being successful in expanding your business globally will require you to understand any cultural, economic and political nuances that may impact your business in each target market.
This is also the stage at which you should be conducting your research on the competitive landscape for your product or service in the market you are trying to break into.
Offer The Right Payment Methods For Overseas Customers
While you are conducting your market research, you should also pay specific attention to the spending habits of your customers. One vital way to ensure that your business can optimise checkouts is by offering modes of payments that are accessible and familiar to your overseas customers.
While your business may be global, your customers will always be local. The last thing you want is for your customers to be enticed by your products and services only to drop off at the checkout stage because the mode of payment is inconvenient. Debit and credit cards have dominated checkouts for a long time, but alternative payment methods like Google Pay, Apple Pay, WeChat Pay and GrabPay are gaining traction.
It is also important to ensure that all of your payment methods are secure. Minimising fraud is not only beneficial for you as the business owner. Frequent fraud issues will cause your customers to lose confidence in your store, making it harder for you to build a returning customer base.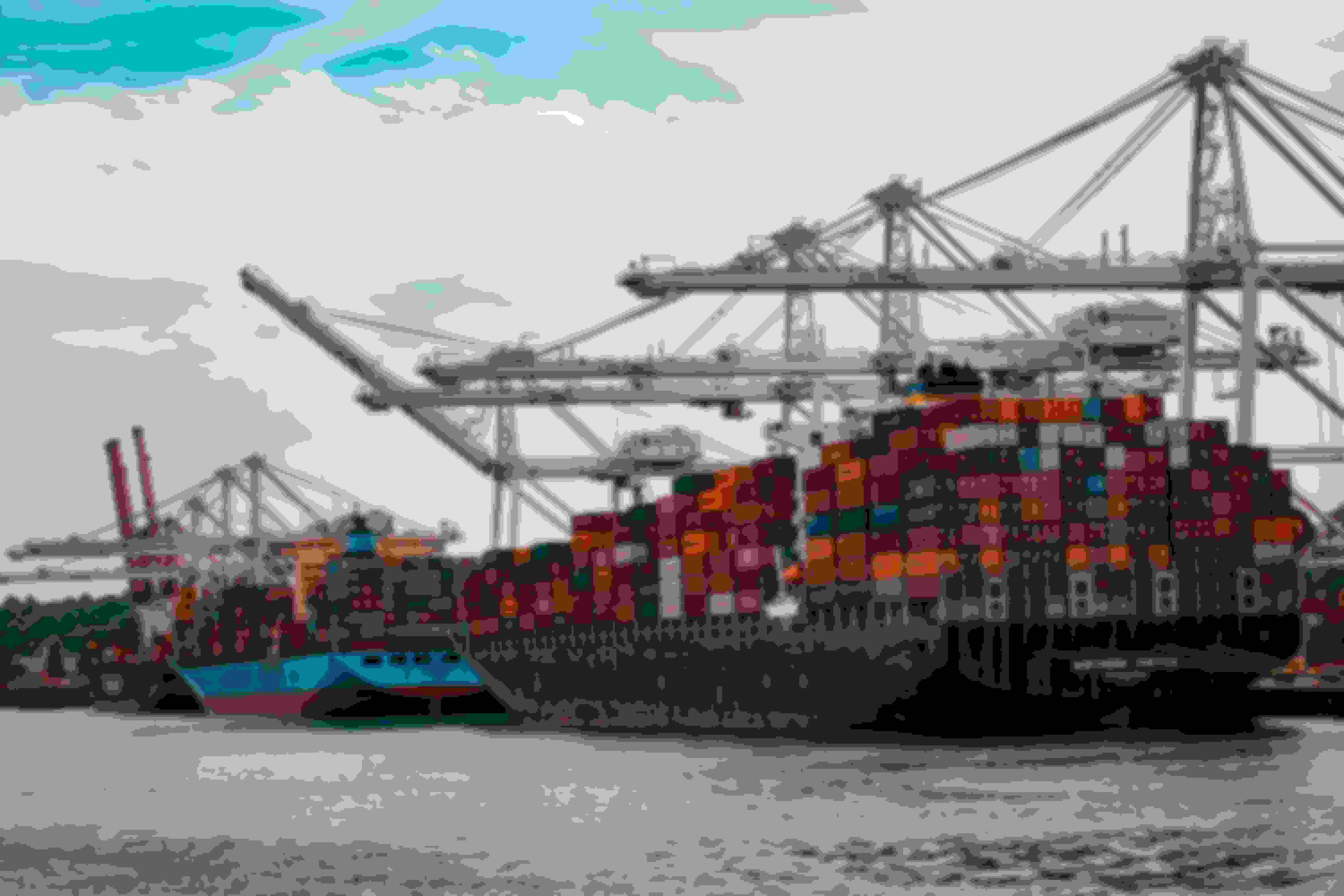 Develop A Business Plan
Now that you have done your market research and decided which international markets to enter, you'll have to develop a business plan on exactly how to enter said market. Your business plan should explicitly define any goals, objectives, budget, legal or regulatory compliance requirements, logistics and supply chain considerations, milestones and metrics, as well as your timeline for expansion.
This is also where you should drill down on the added cost of doing business internationally. Taking your business global can present a whole new set of challenges and associated costs that you may not have had to consider before. These include things like how to accept international payments from your customers in various currencies or potentially having to hire overseas staff, amongst other operational considerations.
Many of these challenges will also likely result in you having to deal with additional costs, such as FX conversion fees or even international banking fees. These factors will not only make running your business more complicated than before, with hidden charges impacting your profit margins. Make sure you outline all of these additional costs and find solutions to mitigate them in your business plan ahead of time.
Set up Proper Infrastructure to Receive International Payments
Before you can truly hit the ground running, you'll need to set up operational systems to help your business run smoothly.
When you enter new markets, you'll need to consider how to collect international payments from your customers around the world. It is not unlikely you will need to collect payments in multiple different currencies. As such, it might be beneficial for you to look into business deposit accounts that support multiple currencies.
Choosing the right business account from the get-go can prevent months of operational hiccups when you should instead be focusing on more revenue-generating activities and executing your business plan.
Introducing Airwallex – Your Business Account For Global Success
If you are ready to take the leap, your first course of action should be to set up a global account with the widest geographical coverage so that your business can hit the ground running, while you focus on scaling your products or services.
Airwallex might just be the answer to your international ambitions. Airwallex is an all-in-one global financial platform that makes running your global business as seamless as possible. Its multitude of features are designed to help business-owners make their daily payments and finance workflow as frictionless as possible.

One Multi-Currency Business Account That Reaches 60 Countries
When expanding your business overseas, the first order of business is usually to set up a local bank account in order to be able to pay local suppliers and receive money from local customers in their currency. If you expand into multiple different international regions, this can mean opening and keeping track of many different international bank accounts and their corresponding fee structures.
This usually also means that when you need to transfer money from an overseas account back into your domestic bank account, you will be subject to opaque bank exchange rates, international transfer fees as well as having to wait anywhere from one to five working days for your international transfer to be completed.
With Airwallex, all this operational hassle can be eliminated. Airwallex allows you to set up an Airwallex Global Account in 60 countries, online, where you can hold up to 20 different currencies and even create local bank details for 12 of these currencies. All these make it simple for your clients to pay you.
On top of that, you are able to make global transfers in over 150 currencies at highly competitive exchange rates. Not only are transfers quick (77% of transfers are completed in the same day), you can also accept payment from your overseas customers in their local currency and have it deposited straight into your multi-currency account in the currency your customers pay you in.
Any future payments you make to foreign suppliers can then also be directly deducted from these held balances, no FX conversion required. This reduces any unnecessary conversion fees as you are not forced to convert every single transaction back into your home currency but instead only convert your held balances into your desired currency if and when you need to.
If that is not enticing enough, Airwallex also allows you to bypass SWIFT when transfers are made in the local currency. This means that if you send Chinese Yuan to a supplier in China, you will not have to pay any SWIFT fees even if it's a cross-border transfer from Singapore. This is unlike traditional banks that charge SWIFT fees between 3%–5% per transfer, regardless of the currency and country you are transferring money to.
Not only are you saving on exchange rates, with Airwallex, you also won't be charged any account-opening fees, fall below fees, or have any minimum transaction requirements imposed on you. These savings can make a real difference, especially when you are a small or medium enterprise looking to minimise your operating costs as much as possible.
Create Unlimited Virtual Multi-Currency Cards in Minutes
When starting a global business, it is likely that you will incur business-related expenses, which can be a hassle to calculate and reimburse at the end of every month.
With Airwallex, you can create a borderless Visa card. Not only are there no limits to the number of virtual borderless cards you can create, there are also no fees required to get your virtual card all set up. Gone are the days where you have to pay for each corporate card, and ration or share your corporate credit cards.
As your employees spend, the card will draw directly from your held balances in your multi-currency account in the currency the transaction was made, once again eliminating any unnecessary currency conversion fees.
If this convenience is not attractive enough, with your corporate multi-currency card, you will also benefit from 0% foreign card transaction fees, no hidden charges, and unlimited 1% cashback. Consider the scale of spending you are likely to incur while expanding your business globally. That 1% in cashback can present significant savings for you and your business.
Simplify Bookkeeping By Integrating Your Accounting Software
Airwallex is partnered with a multitude of other complementary platforms to help you streamline your workflow. This removes the need to manually reconcile processes and payments from different platforms.
You can also integrate your accounting software with Airwallex. If you are a current user of NetSuite, Quickbooks Xero, Sage or Odoo, you can automatically sync, reconcile, and categorise transactions to make it easier to track when your international customers make payments. This cuts out the manual work of having to create invoices, provide bank details, and track payments. Instead, you can invoice your customers through Airwallex to get paid in as timely a manner as possible.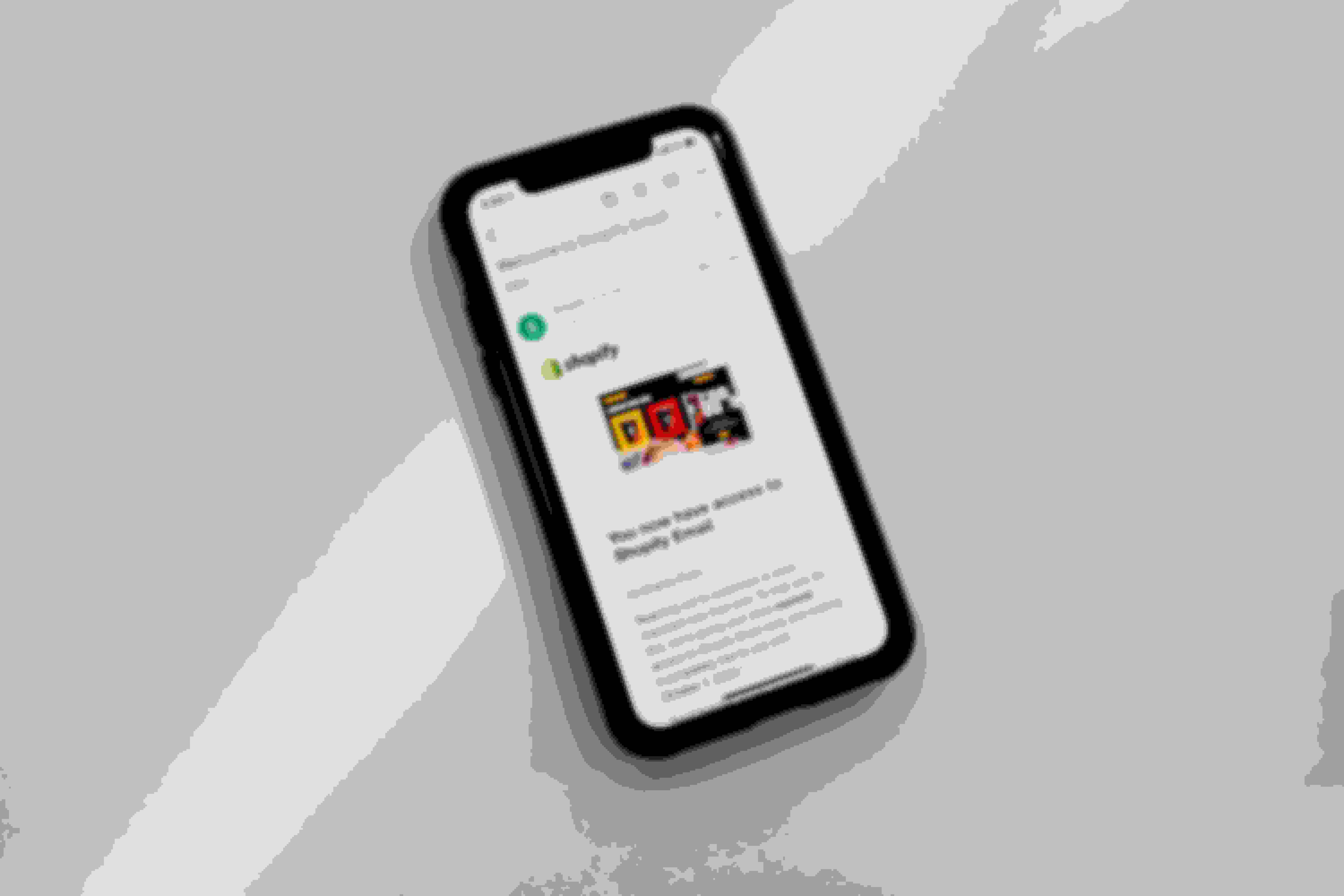 Use Airwallex's Payment Gateway Services For Seamless Dealings
Other platforms that Airwallex work with include e-commerce giants such as marketplaces like Amazon, Shopee, Lazada as well as e-commerce storefront builders like Shopify, WooCommerce and more.
With Airwallex, you can maintain your e-commerce storefront while also taking advantage of all of the different marketplaces to target various overseas regions by listing your products on all of these platforms simultaneously. Western shoppers are much more likely to use marketplace platforms like Amazon while South East Asian shoppers are much more likely to use platforms such as Shopee or Lazada. Setting up multiple avenues to market and sell your products ensure that you have maximum reach to garner the highest revenue for your business.
While this may sound cumbersome, the beauty of Airwallex is that since it is integrated into all the platforms that you list and sell your products on, you are able to keep track and manage all your data and payments in one place, streamlining your operations.
On top of that, by integrating your Airwallex account with these e-commerce platforms, you can immediately start to receive payment in different currencies. Once again, doing so will eliminate unnecessary currency conversion fees and consolidate your payment data across different currencies all in one place.
Not only will using Airwallex save you lots of time and money on the operational front, it can even help to make your business more efficient. With Airwallex integration capabilities with the various marketplaces, you are able to use Google Analytics to collect information from the different marketplaces to better target consumers. As your operations become more robust and you get more information about your customers spending patterns, you'll be able to more efficiently allocate resources to the most revenue generating platforms and products.
Security At Its Core
Airwallex's modern infrastructure implements best-in-class security controls that keeps clients' accounts safe. They also meet international security standards including PCI DSS, SOC1, and SOC2 compliance, in addition to local regulatory requirements. In addition, Airwallex is licensed in Singapore as a Major Payment Institution and is regulated by the Monetary Authority of Singapore (MAS).
Opening Your Airwallex Global Account
Opening your Airwallex Global Account is simple and easy, and it costs you S$0 to get up and running. You can set up your account in 3 easy steps:
Firstly, go to the Airwallex homepage and click 'Get started.' Here you can create your Airwallex Global account. You will be asked to provide your name, business email, business name, the country where your business is registered as well as relevant contact details.
After which, Airwallex will start the KYC (Know Your Customer) and account verification process. This is a standard procedure when opening any bank account. Airwallex will reach out to you via email to inquire about basic information about your company, a detailed understanding of your industry and the goods and services your company provides as well as description of your planned future transactions with your Airwallex Global Account.
During this process, you will also be asked to furnish the following documents:
Incorporation certificate of your company
Memorandum and Articles of Association (M&A) of your company (or equivalent company constitution documents)
Copies of personal ID and proof of address for all directors. You will also be asked to disclose if any of the directors are Ultimate Beneficial Owners (UBO)
Copies of personal ID for all UBOs who own or control, directly or indirectly, 25% or more stake in the entity.
Upon completing the above steps, your Airwallex Global Account will be verified and up and running in anywhere between one to three working days. From there all you have to do is transfer funds into your account and you're ready to send and receive payments.
Conclusion
While expanding your business internationally will surely be a challenge, making use of all the technology at your disposal will surely help in making it as painless an experience as possible.
A global business account like Airwallex can help you take your business to the next level by streamlining and simplifying processes, which leaves you with more time and money to focus on your business objectives instead of toiling over the nitty-gritty operational details. Learn more about Airwallex here and start on your global business expansion journey today.
This post was sponsored by and written in collaboration with Airwallex. ValueChampion (part of AMTD PolicyPal) remains committed to maintaining our editorial integrity by providing the most accurate information and reviewing products with an objective lens. We strive to be an unbiased source of news and content, and are dedicated to helping our readers in their financial wellness journey.

Read More:
Cover Image Source: Unsplash