Credit Cards
Effective Travel Hacks To Maximise Savings When Travelling & Shopping Overseas
From pre-booking to travel wallets to planning your budget, these tips will help you save more on your next holiday.

Holiday travel can be stressful, but even more so this year as we feel the sting of inflation and rising prices.
Particularly if you believe that cash is king or don't own a credit card that can offset some of your spending, you might feel like your money is eroding faster than you can keep up with it.
The good news is, there are ways for you to travel affordably in the later half of the year, in spite of the rising costs and inflation.
From booking early and packing light to using your stash of points, here are six ways to save money on holiday travel this season.
1. Book Early
Booking early is essential ​​to saving money on flights and accommodations. Airfares and accommodation prices tend to soar particularly during peak travel periods when the demand for travel is high. Since demand will outpace supply during the holiday season, making your reservations months in advance can mean a difference of hundreds of dollars in price.
Jul
2023
Aug
2023
Sep
2023
Oct
2023
Nov
2023
Dec
2023
Round Trip To Tokyo
S$439
S$416
S$358
S$461
S$696
$776
Round Trip to London
(with one stop over)
S$1,295
S$1,066
S$934
S$906
S$975
S$988
Flight prices reflected are the cheapest direct flight to Tokyo and cheapest flight with one stop over to London on Skyscanner, accurate as of 23 June 2023
2. Use a Multi-Currency Account

While signing up for a credit card to earn air miles is the common way for people to reduce their travel expenses, something that is often overlooked is using a multi-currency account.
A multi-currency account typically allows you to hold and exchange various currencies quickly and inexpensively. As with a regular bank account, you can make withdrawals, deposit money, make, send and receive payments, and even potentially earn interest.
The DBS My Account is one such account that offers incredible convenience and flexibility.
Also, with DBS My Account, you can exchange and spend on up to 11 foreign currencies via the digital banking feature, including Australian Dollar (AUD), Thai Baht (THB), Japanese Yen (JPY), US Dollar (USD), Hong Kong Dollar (HKD) and more.

DBS My Account helps you save while you are on your trip by providing access to different currencies at real-time exchange rates with no additional currency conversion fee. Simply exchange for your desired foreign currency and store it in the account for future foreign currency payments. So not only do you save money, you save the time and hassle of finding a money changer that will give you good rates.
To spend the currencies in your DBS My Account, simply primary-link your DBS Visa Debit Card to your DBS My Account, which provides access to your foreign currency travel wallets in your DBS My Account when you're spending overseas.
And the cherry on top? You receive a 2% cashback on foreign currency spending (including online purchases). This would be an especially welcoming feature when you travel to countries with a cashless spending culture, especially when you realise that 2% cashback is one of the highest among all the fintech multi-currency accounts now and can give you a tidy amount of savings.
3. Stack Your Savings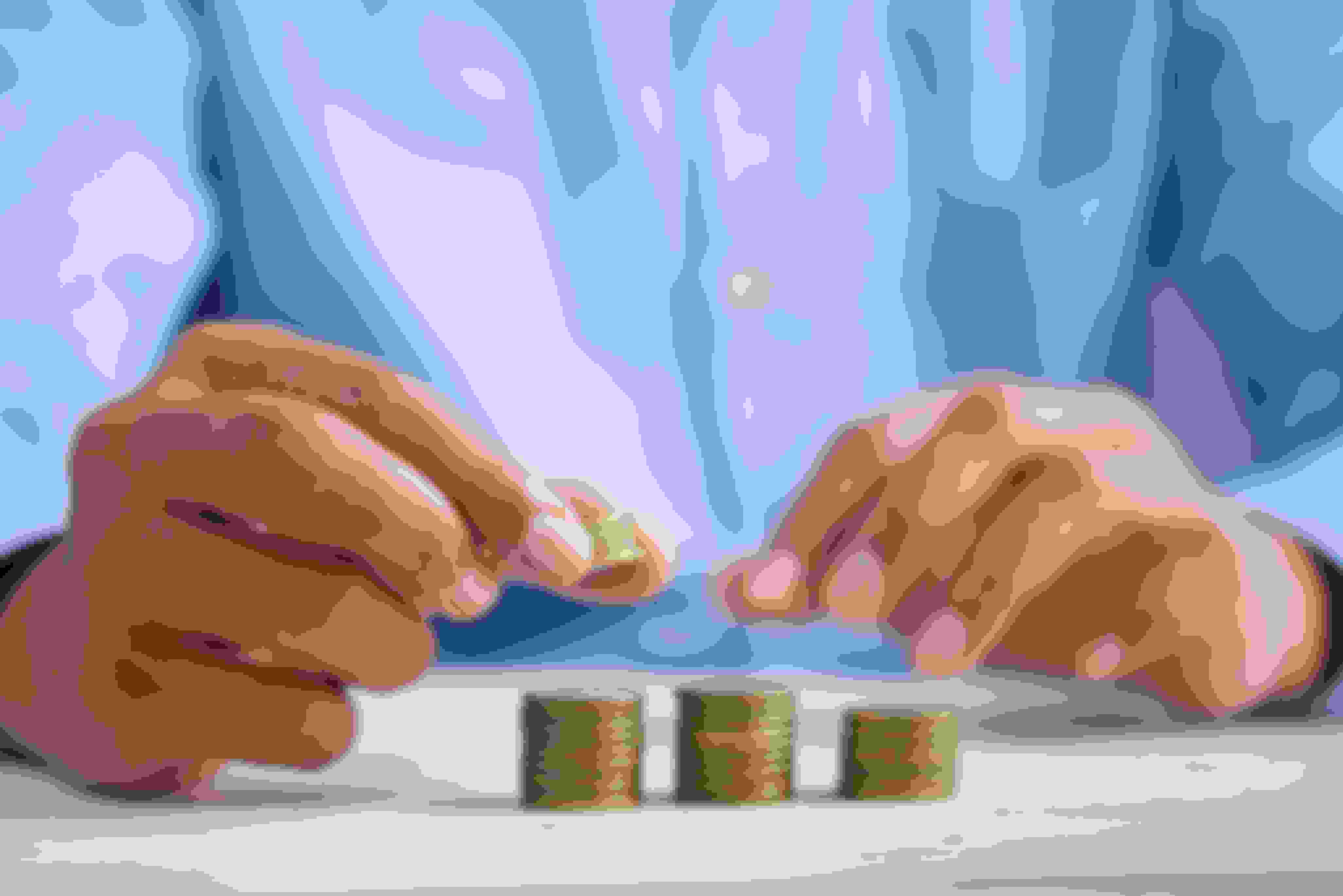 If earning potential cashback is not enough, then look for places where you can stack your savings to offset your spending even more.
Reward stacking is a term that describes combining several shopping rewards programmes to maximise your savings, cashback and points you can receive on a purchase.
For instance, you may do your shopping using a debit or credit card that allows you to not just earn cashback, but also score extra savings or rewards during a promotional period.
Another ongoing promotion is the DBS/POSB Power Up Your Travels promotion. This lets you unlock the Rewards Booster, which gives you even more bang for your overseas buck with up to an extra 2 miles for every dollar spent overseas or up to an extra 5% cashback, on top of your existing card rewards.
All you have to do is register for the DBS/POSB Power Up Your Travels Promotion via the DBS PayLah! app and spend a minimum of S$800 on pre-travel bookings such as flights, hotels, or tours before embarking on your trip.
4. Be Flexible With Your Travel Plans
Travelling during the holiday season doesn't offer a lot of flexibility. There are, after all, only specific dates to catch the New Year's Eve celebrations or sakura blossoms in spring. But being able to travel a few days in advance or return a few days after a peak period can not only help shave some cost off your flight tickets, but also lets you avoid the hordes of tourists at your favourite tourist spots.
5. Travel Light
Travelling light is one of the easiest ways you can avoid paying extra baggage fees. Airlines may charge from S$20 to S$200 per flight for every checked baggage on average (depending on the weight, the distance, and when you declare your check-in luggage), so packing everything in your hand-carry bag is the most affordable option as cabin-sized carry-ons are usually not charged.
6. Use Air Miles and Points to Book Flights and Hotels
A common practice by frequent travellers to save money on flights and hotels is accumulating a stash of frequent flyer miles, credit card rewards, and hotel points to put to good use on their next holiday. Don't be a mile junkie and just hoard your miles though. These points and rewards don't get more valuable over time, so now is a good time to cash them in. In fact, those points and miles are most valuable when it's most expensive to travel because that is when you're really making those miles work for you. So whether you've earned them through shopping, dining or travelling, you get the most bang for your buck if you cash in those points and miles to travel for free.
7. Book With the Right Credit Cards
Another easy way to save money on travel is to book using the right credit cards, be it cashback cards or travel rewards cards.
Cashback cards give you a percentage of your credit card purchases back in cash. Some may offer a flat percentage back on all purchases, while others offer even more cashback if you spend specific categories.
Travel credit cards allow you to earn miles and points that you can use to book your next flight or accommodations. They tend to come with perks like one night free hotel stay at your destination, a free checked bag on your flight, room upgrades or dining credits.
Many travel credit cards reward travel-related purchases at a boosted rate, so be sure to take advantage of that when booking flights and hotel stays this holiday season. Credit cards also offer a sign-up bonus that can expedite the process of accumulating enough points for a free flight or hotel stay.
Conclusion
Inflation aside, travelling doesn't always have to break the bank. While a surge in demand during peak travel periods can lead to higher prices, there are ways to save money by opening a multi-currency account to avoid forex fees, seizing opportunities to stack your savings, and travelling smart by using the right credit cards that earn you the most rewards.
The DBS Visa Debit Card and DBS My Account are worthy travel companions that offer flexibility and convenience when you travel. If you're not a credit card holder, a multi-currency account allows you to travel freely without carrying too much cash and keep track of your overseas expenses easily.
If you apply between 1 Sep to 31 Jan 2024, you'll even get to enjoy a sign-up bonus of up to 10% cashback on foreign currency spend (2% existing base cashback plus 8% bonus cashback). All it takes is spending a minimum of S$500 on your DBS card and making less than S$400 in ATM withdrawals per month.
Sign up for the DBS My Account and DBS Visa Debit Card today and start saving on your next trip.
Deposit Insurance Scheme
Singapore dollar deposits of non-bank depositors and monies and deposits denominated in Singapore dollars under the Supplementary Retirement Scheme are insured by the Singapore Deposit Insurance Corporation, for up to S$75,000 in aggregate per depositor per Scheme member by law. Monies and deposits denominated in Singapore dollars under the CPF Investment Scheme and CPF Retirement Sum Scheme are aggregated and separately insured up to S$75,000 for each depositor per Scheme member. Foreign currency deposits, dual currency investments, structured deposits and other investment products are not insured.

Read More: