Are Canadian Universities a Better Choice than U.S. Schools for International Students?
To many, universities in the United States represent the gold standard for higher education. However, in recent years international students have flocked to Canadian universities. How do Canada's top schools compare to those in the United States?
Study Highlights
Tuition at top Canadian Universities is 16-38% cheaper than at the best schools in the U.S.
Room & Board is 16% cheaper at Canada's top schools compared to those in the U.S.
Acceptance rates at Canada's top schools are approximately 3 times higher than in the U.S.
Employment rates for graduates are comparable in Canada and the U.S.
With some of the top ranked universities in the world, Canada offers future university students an attractive alternative to studying in the United States. This led us to wonder, how do Canadian universities actually compare to American universities? In this article we examine several considerations for international students seeking to study in the U.S. or Canada.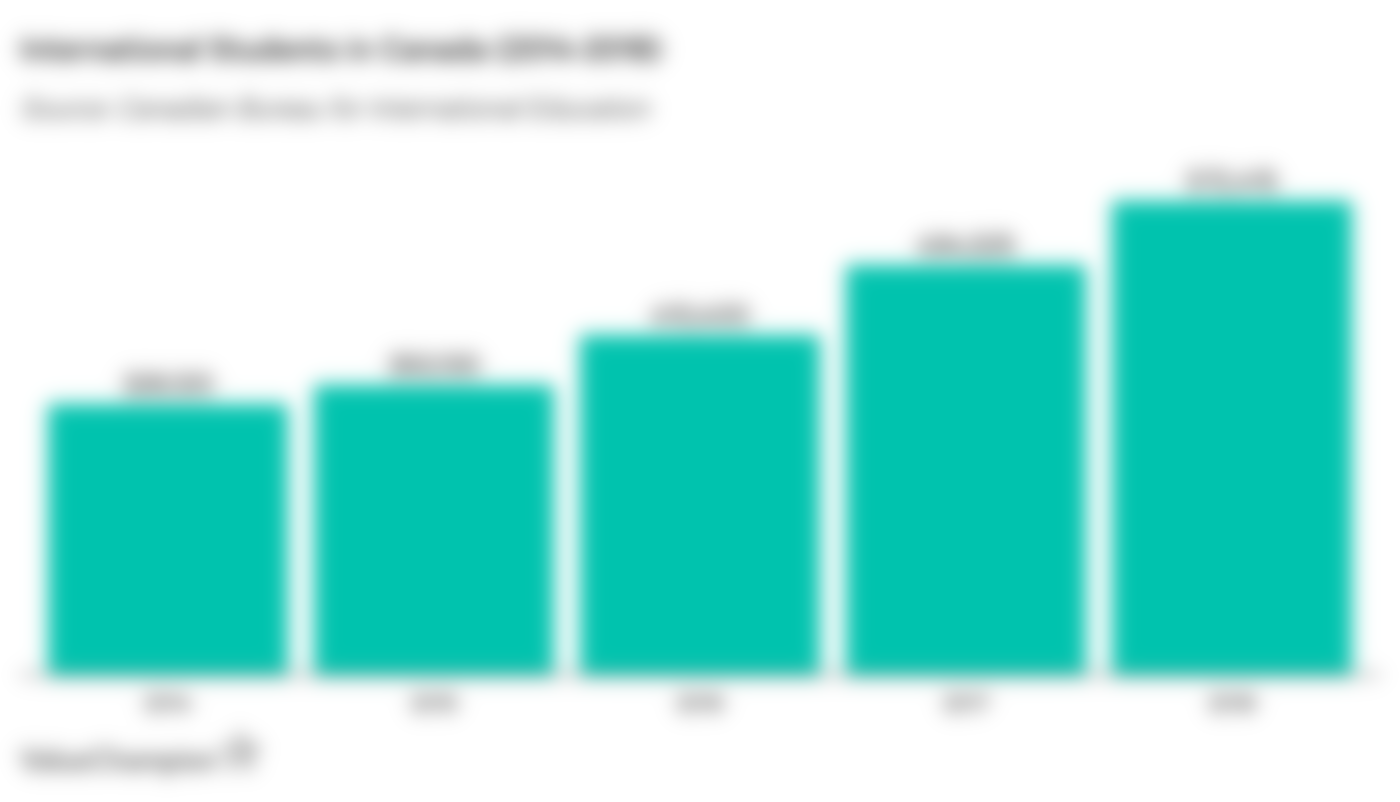 Higher Tuition in the United States
One reason to consider studying somewhere besides the United States is that tuition prices have risen significantly in recent years. For example, since 2000, the average tuition rate at private, non-profit institutions has increased by 55%, while the average rate at public universities has doubled.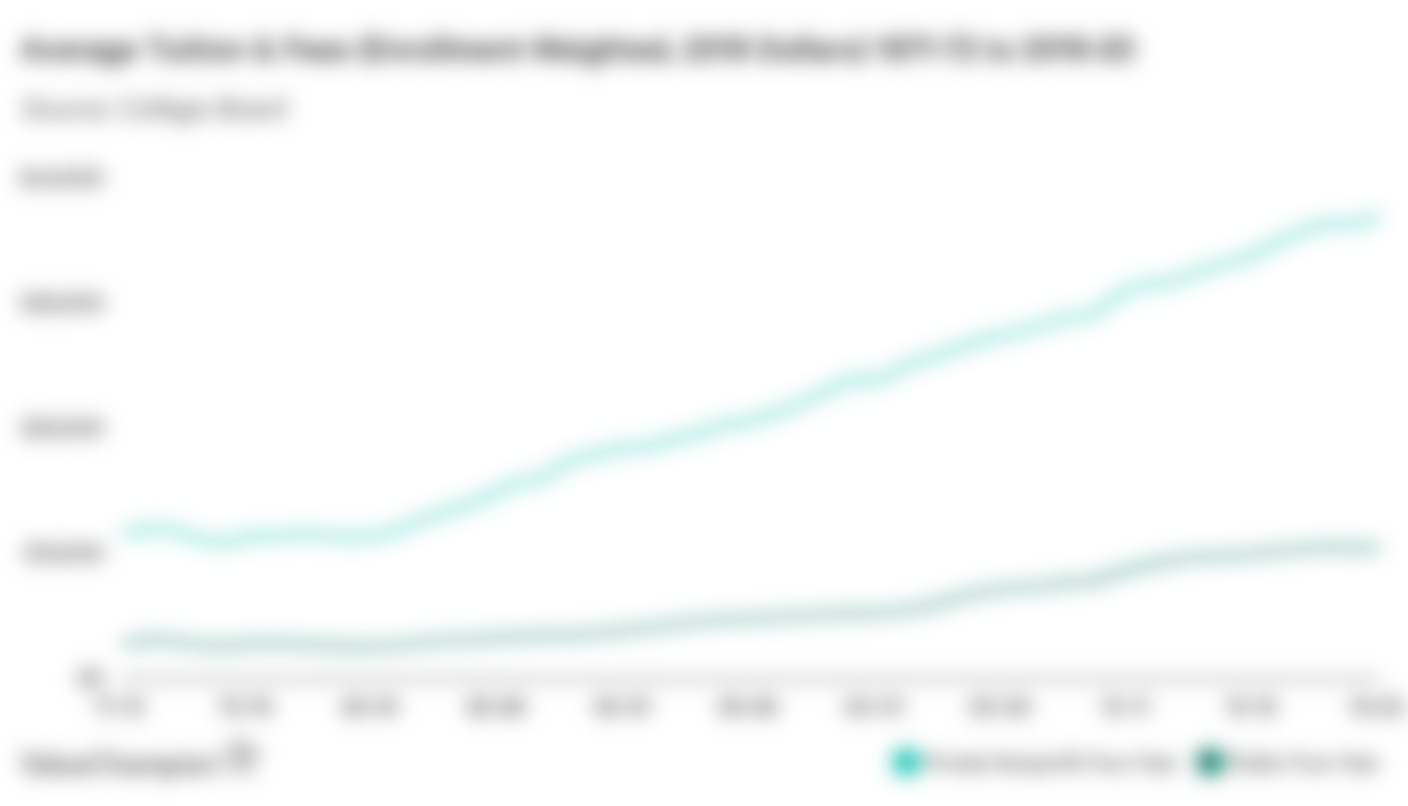 However, tuition at the most prestigious universities in the U.S. is much higher than the national average. We estimate that the average annual tuition for international students at top universities in the U.S. is $48,136.
| U.S. Schools in Top 10 | Annual Tuition | US News & World Report Global University Rank |
| --- | --- | --- |
| Harvard University | $51,925 | 1 |
| Massachusetts Institute of Technology | $53,790 | 2 |
| Stanford University | $53,529 | 3 |
| University of California--Berkeley | $43,176 | 4 |
| California Institute of Technology | $54,600 | 6 |
| Columbia University | $61,850 | 7 |
| Princeton University | $51,870 | 8 |
| University of Washington | $38,796 | 10 |
Meanwhile, the average annual tuition rate at Canada's top universities is much more affordable. In Canada, tuition for international students varies significantly based upon the student's major. For example, we found that the average tuition for international students at a top ranked Canadian university is about is about $30,000, while the average tuition for a business major is about $40,000.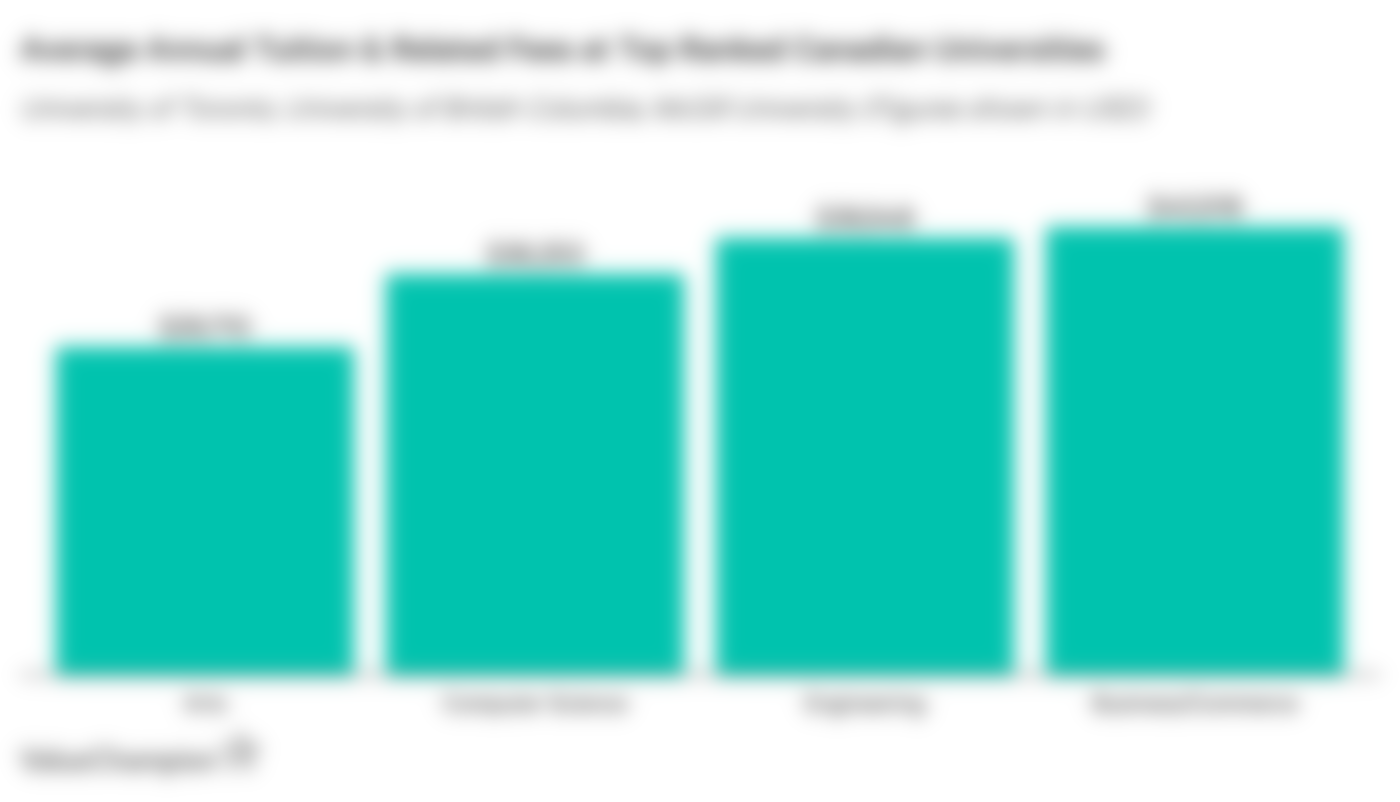 Room & Board: Another Significant Cost to Consider
On top of tuition, university students face significant costs in the form of room and board. Our research indicates that the top schools in the U.S. charge about $15,126 for room and board, while the top universities in Canada charge slightly less at $12,693. While these figures may not seem significantly different, the difference amounts to nearly $10,000 over the course of a 4-year degree.
| Country | Avg. Room & Board |
| --- | --- |
| United States | $15,126 |
| Canada | $12,693 |
Return on Investment: Education Quality & Career Outcomes
Attending university is a major investment in one's future. Therefore, like any investment, it is important to consider the expected returns. Our analysis used the U.S. News & World Report rankings as an initial proxy for education quality and career advancement. By considering schools in the Top 50 Global Universities 2019 list, we were able to compare schools with similar educational experiences.
While we were unable to find perfectly comparable career outcomes data for top ranked schools in each country, our research suggests that approximately 85-90% of graduates from Canadian universities are employed within 6 months of graduation and 90-95% are employed 2 years after graduation. This appears to be comparable with rates of U.S. graduates, who are employed at rates of 70-94% one year after graduating from top schools.
We found that median salaries for individuals with university degrees are slightly higher in the U.S. compared to Canada. On one hand, this is worth noting for those planning to stay in their university's nation following graduation. However, the cost of living is noticeably less expensive in Canada, on average.
| Median Salary for Individuals with University Degree | Female | Male |
| --- | --- | --- |
| US | USD 54,132 | USD 71,968 |
| Canada | USD 51,940 | USD 62,382 |
| * U.S. Department of Labor (2017), Statistics Canada (2015) | | |
Other Considerations: Acceptance Rates & Scholarships
Aside from being more affordable, universities in Canada also have significantly higher acceptance rates than their U.S. counterparts. For example, the top schools in Canada accept about 61% of applicants, while the top schools in the United States accept just 23% of applicants, according to our research. This may be attractive to those seeking to increase their chances of admission to a top ranked university.
Additionally, these higher rates of acceptance appear to be a result of government incentives, rather than low academic quality. For example, public universities in Canada receive funding based on the number of students enrolled, while public universities in the U.S. are typically funded on a lump sum basis. These incentive structures appear to motivate Canadian universities to expand their incoming classes more so than U.S. schools.
Another important consideration regarding the cost of attending any university is the impact of scholarships, grants and other financial aid. Unfortunately, most schools do not provide detailed figures regarding their scholarship offerings, which makes it difficult for us to further analyse the cost of attending universities in the United States with the cost of attending Canadian universities. Therefore, we recommend that our readers interpret these findings in general terms, while recognising that their own financial situations may vary depending on the schools where they receive admission and financial aid packages that they are offered.
Study Methodology
In order to enable to make an accurate comparison, our analysis was based on data from institutions ranked in the Top 50 Global Universities 2019 list published by U.S. News & World Report. This included 28 undergraduate institutions from the U.S. and 3 Canadian universities (University of Toronto, University of British Columbia, McGill University). We left out the University of Montréal as undergraduate courses are taught in French.
Data Sources:
U.S. University Tuition and Room & Board: U.S. News & World Report
Canadaian University and Room & Board: University Websites
U.S. Graduate Employment Rates: The Knowledge Academy
Canadian Graduate Employment Rates: University Websites
International Students in Canada: Canadian Bureau for International Education
Acceptance Rates: U.S. News & World Report, International Baccalaureate Organization
Average U.S. College Tuition: College Board
Median Salaries: U.S. Department of Labor, Statistics Canada