Home Loans
A Complete Guide to HDB Sale of Balance Flats in Singapore (2023)
Buying a BTO flat is not the only cheap home ownership option in Singapore. You may find an ideal unit at Sale of Balance Flats exercises too.

If the long wait to acquire a BTO flat in Singapore is putting a toll on your home ownership plan, exploring Sale of Balance Flats (SBF) sale exercises may offer just as good alternatives. These exercises happen twice a year for eligible new flat applicants to apply for balance flats from previous BTO launches, surplus Selective En Bloc Redevelopment Scheme (SERS) replacement flats and repurchased flats.
A Sale of Balance flats exercise in Singapore may not be as popular as BTO launches but it offers a wide range of HDB flat types and often get very high subscription rates from cost-conscious homebuyers.
A quick look at the number of applications received for three-room and bigger flats in June this year may offer a glimpse into how well-received these flats are:
Project
Flat Type
Number of Units
Number of Applicants
Non-Mature Estates
Bukit Batok
3-Room
4-Room
6
4
29
69
Choa Chu Kang
3-Room
4-Room
5-Room
2
14
5
14
148
45
Hougang
3-Room
4-Room
5-Room
5
33
14
28
230
150
Mature Estates
Ang Mo Kio
3-Room
4-Room
5-Room
7
26
2
30
187
129
Bukit Merah
3-Room
4-Room
5-Room
9
4
2
29
22
36
Toa Payoh
3-Room
4-Room
5-Room
19
45
4
140
1,313
175
Source: HDB
Find the Cheapest Home Loans in Singapore
Singapore HDB Sale of Balance Flats vs Open Booking Flats
Bear in mind that applying for SBFs from previous BTO launches in Singapore is not the same as getting one from Open Booking Flats (OBF). Open Booking of Flats are primarily new HDB flats leftover from SBF exercises or old flats that were repurchased by HDB.
You can apply online for these flats all year round as long as they are still available. The queue system is based on a first-come-first-served basis, so, if you are lucky, you may even get a flat as early as the next working day.
Another upside for buying OBFs is the possibility to acquire resale HDB flats at lower prices. Typically, flats sold directly by HDB are priced with built-in subsidies. This can be an added advantage for Singapore buyers who want to keep costs of their HDB flats low and utilise smaller mortgage loans to fund their home ownership.
Pros and Cons of Buying Sale of Balance Flats in Singapore
Pro #1: Shorter Waiting Time
Compared to buying BTO flats in Singapore, which takes three to five years, the process of buying SBFs is much shorter. If the units are already built, it may take as fast as six months to complete necessary documentation and collection of keys.
Pro #2: More Affordable Than Resale Flats
SBFs are typically priced lower than the HDB resale market, hence making them an attractive option for first-time Singapore homebuyers and those looking to keep the cost of their HDB flats low.
Pro #3: More Flat Types and More Locations To Choose From
Because SBFs are pooled from unselected flats from various BTO launches, there is usually a great variety in terms of flat types and locations to choose from. This means you can tap into 2-room Flexi, 3-room, 4-room, 5-room, Executive Flats, and 3Gen Flats that are under construction, near completion or completed in locations across both mature and non-mature estates.
Con #1: Subject to HDB Restrictions
SBF units are subject to terms and conditions set by HDB. This includes anything from the Ethnic Integration Policy (EIP) which limits the ethnic-mix in each HDB block to the eligibility criteria and minimum occupancy period.
Con #2: Limited Units Availability for Selection
Since SBFs are leftovers from BTO launches that are usually oversubscribed, the number of units available can be limited. Furthermore, the flats are released in batches, hence it may not be easy to find suitable units right away.
Average Cost of Sale of Balance Flats in Singapore
If you are wondering what is the average cost of buying a SBF unit, here are prices revealed at the recent SBF exercise in May 2023 that may offer some insights:
Projects
Flat Type
Price
Non-Mature Estate
2-Room Flexi
3-Room
4-Room
5-Room
3Gen
Executive
From S$98,000
From S$119,000
From S$223,000
From S$355,000
From S$457,000
From S$515,000
Mature Estate
2-Room Flexi
3-Room
4-Room
5-Room
3Gen
Executive
From S$1 22,000
From S$119,000
From S$293,000
From S$435,00
From S$535,000
From S$640,000
Source: HDB
The above prices are before deducting CPF housing grants. If you intend to buy a 4-Room SBF unit with your spouse at a non-mature estate at S$250,000 and are approved for a full Enhanced CPF Housing Grant (EHG) of S$80,000, your overall cost of owning a HDB flat in Singapore will be knocked down to S$170,000. This is a lot more affordable than if you purchase a resale 4-room flat that easily cost over S$400,000 in a similar estate.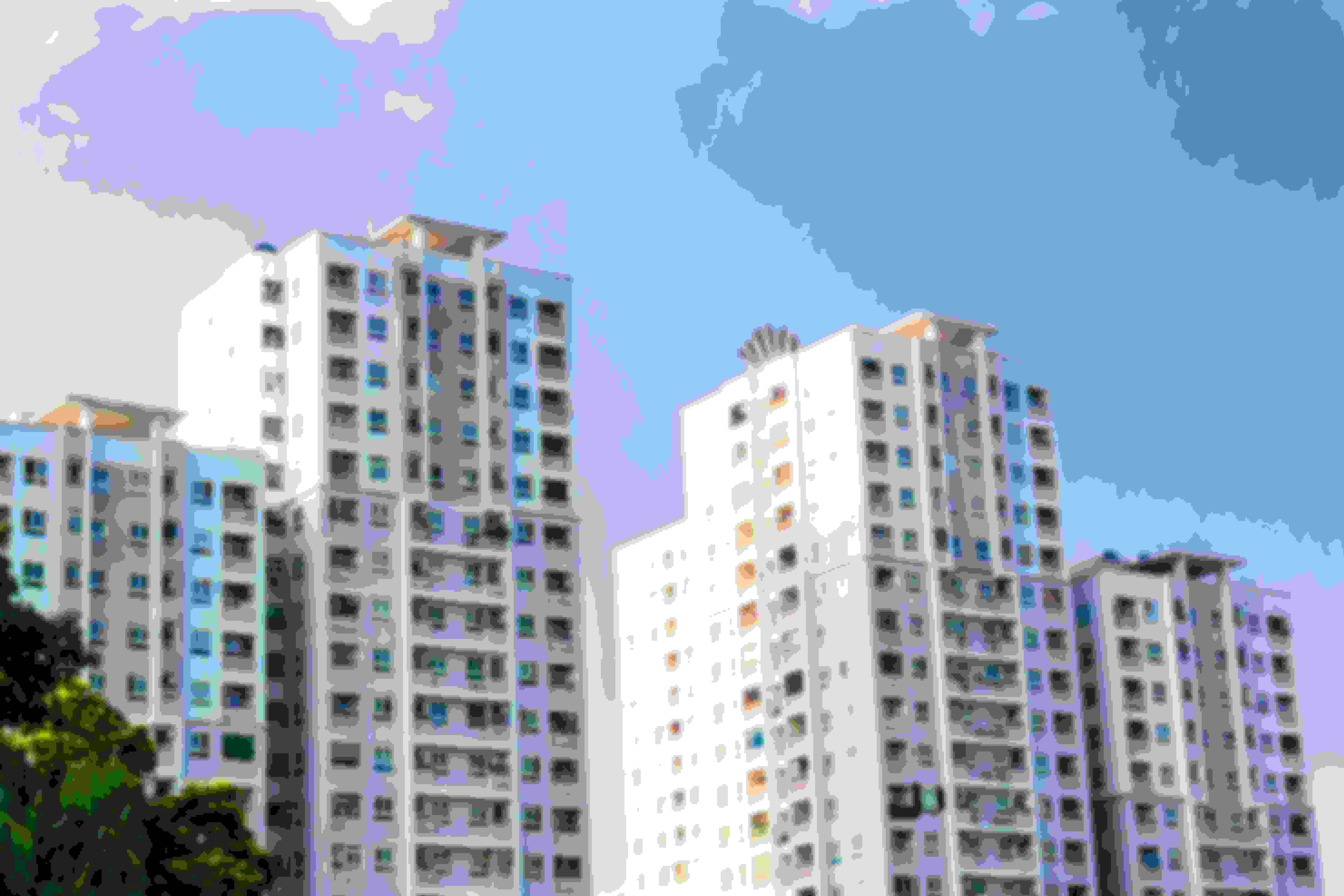 How to Apply for Sale of Balance Flats
Assuming you have already checked your eligibility to apply for a SBF HDB flat, there are four simple steps that you need to follow through to complete the entire acquisition process:
Step 1 - Submit an HDB Flat Eligibility (HFE) application. Thereafter, you will receive comprehensive information of your eligibility for a new or resale flat purchase, CPF housing grants and HDB housing loan.
Step 2 - Upon receiving news of a SBF exercise by HDB, you can proceed to submit an online application within the application period for your ideal SBF flat. The submission deadline is usually within a week.
Step 3 - Wait for the results of the HDB ballot which could take up to one and a half months. Successful applicants will be invited to book a flat.
Step 4 – If you booked a fully constructed unit, you will be invited to sign the Agreement for Lease, make full payment of the flat and collect keys within a few months.
For flats that are still under construction, buyers will be invited to sign the Agreement and make a downpayment to confirm the sale. Full payment will only be required when the flat is ready for handover.
Conclusion
Buying a HDB flat can be more affordable than you think as long as you do your sums right. Whether you are planning to buy a BTO or SBF flat in Singapore, you can always rely on our home loan calculator to crunch the numbers to assess your affordability.
Also, remember to refer to the list of best home mortgage loans in Singapore shortlisted by our team of loan experts after comparing hundreds of current mortgage rates. When you have the right mortgage partner, you can easily finance your dream home with more flexibility

Read More:
Cover Image Source: Unsplash