Money-Saving Travel Hacks for Globetrotters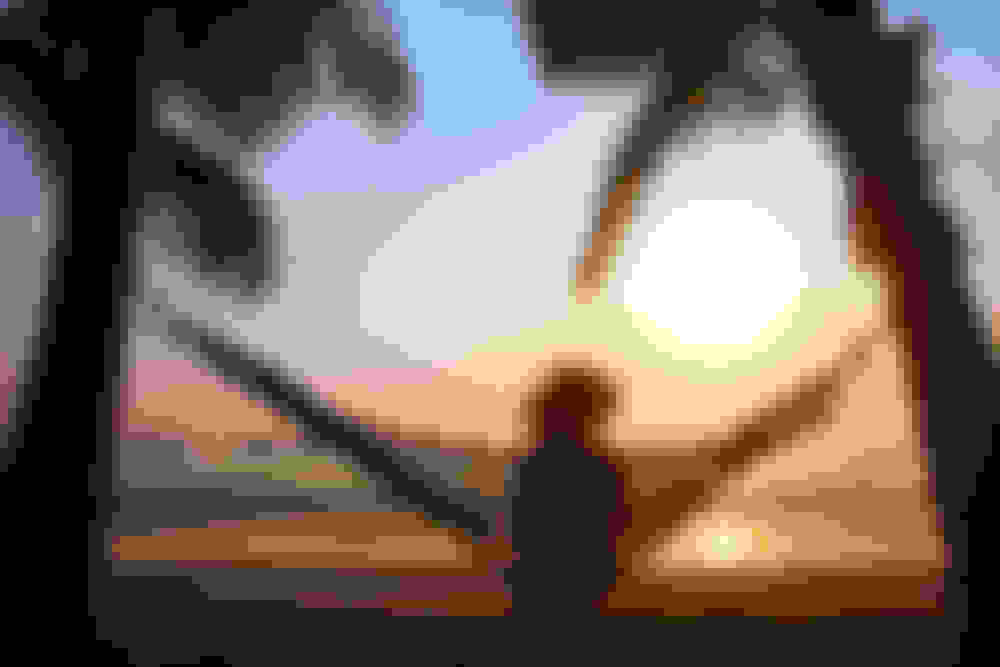 For all that hard work you put in, you deserve to go for a vacation to keep your mind fresh and rejuvenate your soul. Worry about busting your budget when travelling? No worries, because you can save a few hundred dollars off your travel bills with our travel hacks below.
Fly Cheaper
More often than not, air tickets make up a huge percentage of the total amount you spend on a vacation. It thus makes sense that anyone who is looking to keep to a budget look at how they can reduce this expense. For a start, you can always check out no-frills budget airlines or use flight aggregator sites such as Skyscanner or Kayak to help you look for the cheapest flight available for your destination. What's great about them is you can browse the calendar by the month, so it will be great for those who are flexible on their timing to take advantage of cheaper flights.
Other ways to fly cheaper include subscribing to the newsletters and social media channels of the airlines you love to ensure you stay alerted during special promotion periods. Lastly, use your air miles accumulated from your travel credit cards such as the HSBC Advance Visa Platinum Card or the UOB PRVI Miles AMEX card to score some free flights!
Save on Accommodations
After air tickets, the next major expense on a trip will most likely be accommodation, unless if you are backpacking. Similarly, you can use hotel aggregating sites such as Booking and Agoda to help us search for available choices in the area we are visiting. On top of this, using the right credit card will also get you some discounts when booking with such sites. Remember to keep writing reviews and booking with these sites since that will enable you to unlock secret deals that are not available to others!
If you are adventurous enough, you can always join the Couchsurfing movement, or book an accommodation through Airbnb.
Use A Tourist Card
Depending on your destination and what you are interested in, getting a tourist card or pass can be worth your money as they provide you great discounts to the city's major tourist spots and offer free or discounted transportation. Some of these, such as the London Pass or the Paris Pass even offer you a fast track entry to popular attractions, helping you not just save money, but also precious time.
Go Local
It may sound common sense but sometimes, people tend to stick to the familiar instead of going local. Do you recall the last time you went to France and ate at a Japanese restaurant instead of dining at a local bistro? Well, if you are looking to save money, going local is the best, and we don't mean eating at a tourist spot. Bring yourself out of the comfort zone to explore local markets and suburbs for some authentic fare and level up on your local experience and money-saving game.
Spend Your Airmiles Smartly
If you are already enrolled into a frequent flyer programme or using a travel credit card, you should be well-acquainted with using your air miles. But the question is, are you using them in a smart manner? While everyone knows how to use your mileage for free flights, are you making comparisons of where your air miles can take you during different periods?
Another secret to maximising your air miles is to make use of stopovers to help you see more countries. For example, flying on Singapore Airlines allow you to have a stopover on round-trip saver awards. While this may not allow you the luxury of having a few days to fully explore a new city, it gives you a quick taster, without having to fork out a full flight ticket!
Get Free Travel Insurance
There are those who skip travel insurance totally as a way to save cost, but that can lead to you regretting it when you need it the most. So a good way to mitigate this dilemma is to actually get a travel credit card that gives you free travel insurance! Cards like the Citibank PremierMiles Visa Credit Card and the UOB PRVI Miles Visa help offer free insurance when you book your air tickets with the card, so that solves the problem of having to take on extra insurance cost while helping you earn miles when you spend. Otherwise, you can pay around S$40-S$60 to purchase a travel insurance in case you find yourself in a medical need or you run into difficulties like trip cancellations or lost baggage. We've prepared an analysis of the best travel insurance in Singapore on ValueChampion.
Be Smart about your Spending Methods Overseas
While using a credit card when you are travelling can give you lots of convenience, you may incur unwanted fees and charges unnecessarily. For instance, you will incur foreign transaction fees of about 3% when you use your card overseas, so choose a card like the CIMB Visa Signature card which charges zero administrative fees on all foreign currency transactions. You also incur withdrawal fees should you withdraw money from ATMs abroad, so limit that by bringing enough cash with you.