Home Loans
How To Refinance Your Mortgage Loan For More Savings
With continuing Federal Reserve Rate hikes and mortgage rates in Singapore on the rise, the topic of refinancing grows ever more crucial. Here's how PropertyGuru's refinancing tool can help you save more in the long run.
If you took up a home loan in the past two to three years, you might be enjoying lower interest rates on your mortgage due to the US interest rate cuts, which was part of quantitative easing to mitigate the pandemic-induced economic downfall.
However, in May 2022, the US Federal Reserve reversed its stance and introduced rate hikes to slow down rising inflation, impacting countries worldwide, including Singapore.
Singapore's mortgage rates have been climbing the past few weeks. In the current climate of rising home ownership costs, the topic of refinancing becomes even more critical.
This article is a one-stop guide to refinancing your home loan in 2022 and a look at how you can find the best possible refinancing solution for yourself.
Why Do People Usually Refinance?
Typically, there are a few reasons why people would refinance their loans:
To lower the loan interest rate
To lower monthly repayments for unanticipated situations
To lock in the current interest rate
To increase the monthly repayment so that the loan can be paid off faster
In a nutshell, people typically refinance for two reasons: to adapt to new circumstances or to avoid the extra costs that can arise if prompt action is not taken.
What Deters Some People From Refinancing?
The simple answer is that it can be troublesome and time-consuming to refinance, which can lead to decision inertia. When refinancing your home, it's important to do due research across various sources to ensure that you're getting the best rates possible.
You'd have to approach or research different banks, be it offline or online, and read through their product information thoroughly.
There are also hidden pitfalls you have to consider such as administrative and processing fees, as well as factors such as how long you should retain your home before selling it can affect your savings.
Suffice to say, it's not as simple as getting a loan with a lower interest rate, no matter how certain websites and financial institutions out there phrase it.
Now, if you're someone who aren't confident about your research skills, that doesn't mean all hope is lost. There are tools out there, such as the PropertyGuru Finance SmartRefi, that can do all the heavy lifting for you.
PropertyGuru Finance SmartRefi Tool
PropertyGuru Finance SmartRefi is a proprietary tool that allows you to customise your refinancing profile.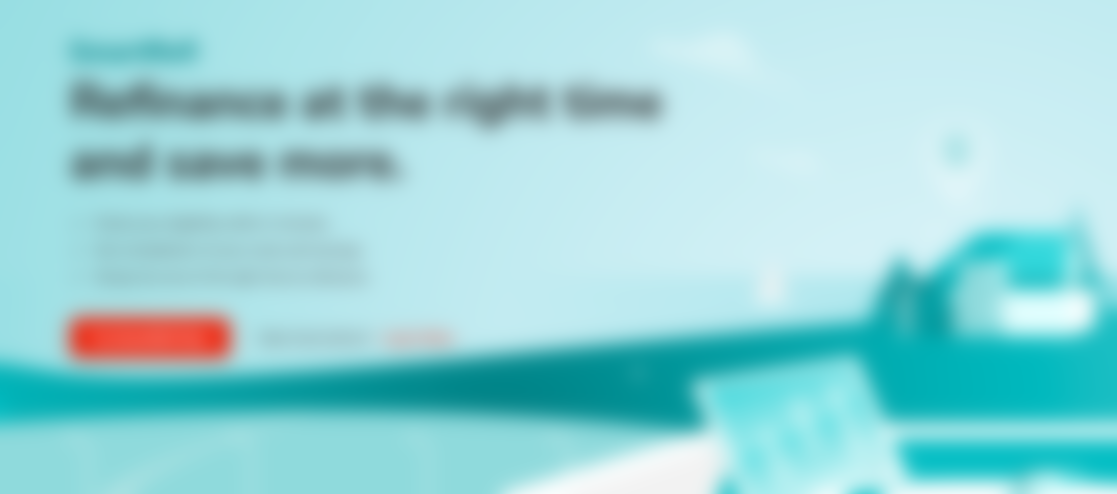 With this tool, you can track your mortgage rates against the daily market interest rates across all major banks. You can also set alerts to notify you to refinance at the optimum timing for maximum savings, and check your refinancing eligibility in minutes.
Homeowners can rely on PropertyGuru Finance's SmartRefi tool to provide unbiased recommendations as it is powered by smart technology and supported by mortgage advisors who are not motivated by earning commission from you. Compared to banks which may have a vested interest in getting more people to refinance through them, SmartRefi provides an objective overview of the best refinancing options available in the market for you.
In turn, you can do an objective comparison of all available refinancing options to find the one that suits you, your needs and preferences best.
How PropertyGuru Finance SmartRefi Tool Works
PropertyGuru Finance's SmartRefi Tool helps you solve your refinancing issues via these simple steps.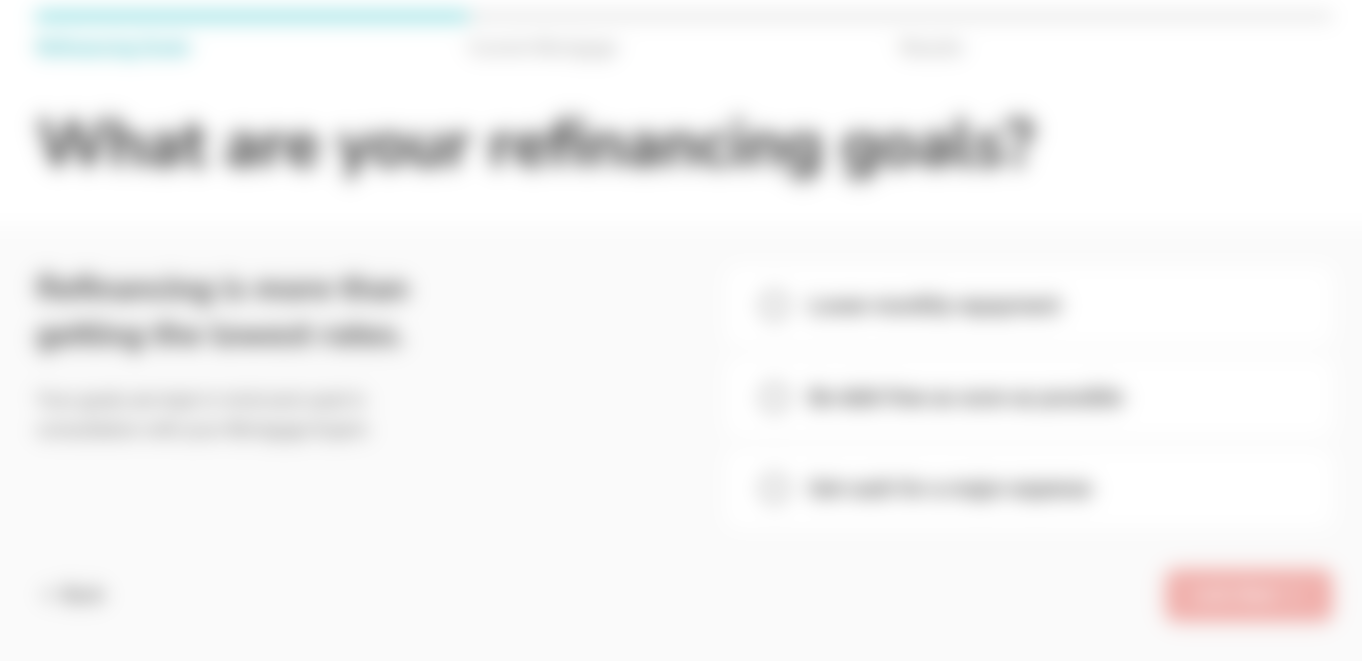 First, go to the PropertyGuru Finance SmartRefi website. Then select your refinancing goals from the three available options: lower monthly repayment, be debt-free as soon as possible, or get cash for major expenses.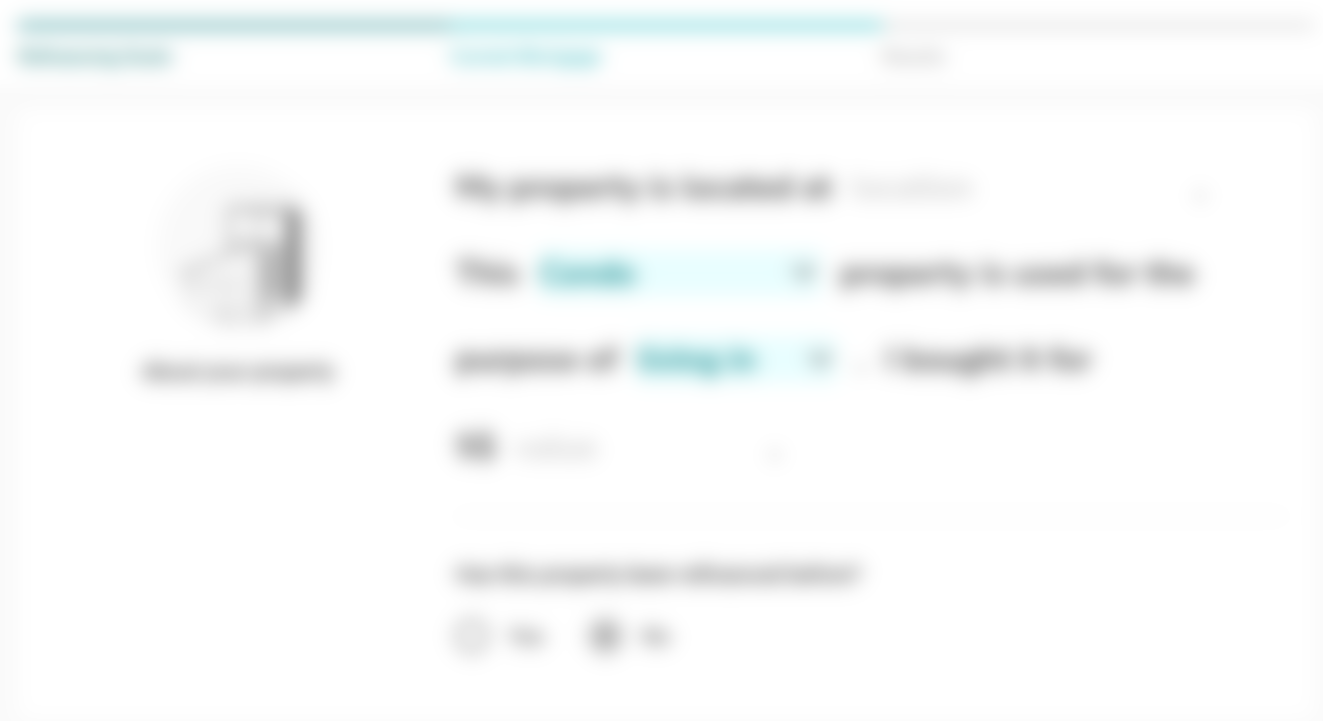 Next, enter the location, property type, purpose of property, and value to check whether this unit has been refinanced.
Select your lender, interest rates, lock-in period, remaining loan amount, remaining loan tenure and loan start date.
Once that is all filled in, you will see a dashboard that features their advice on whether to refinance now or later, as well as an explanations on the cost or savings from refinancing now.
Below that, you will see your savings potential and a breakdown of the cost of refinancing.
Conclusion
Whether you're on a floating-rate mortgage loan, your fixed-rate period is coming to an end, or you have to refinance or run the risk of your loan getting more costly, PropertyGuru Finance SmartRefi is a handy tool that can service your needs.
With PropertyGuru Finance SmartRefi, you will be able to keep up to date with refinancing opportunities and maximise your savings. Even if you're currently happy with your home loan, there is no harm in signing up. Mortgage rates change pretty often, so if you sign up for SmartRefi, you'll be alerted as soon as there is a package that is better than your existing mortgage. The best part is, all of this is free.
To know more about SmartRefi, click here to try it out.
This article was written in collaboration with PropertyGuru. While we are sponsored by them, we still review products and services with an objective lens and stay true to our mission – providing you with the best recommendations and advice to make smarter financial decisions.