Car Insurance
Thinking of Renting a Car Abroad? Here's Where Car Rentals Cost the Least
Which popular travel destination has the cheapest car rental rates and which car rental should you go with if you want the best deal? We did the research below.
There are many cases to be made for renting a car when travelling. These include practicality (if you're with a large family), exploring places that are off the beaten path, or simple convenience. However, rental cars can get quite pricey depending on the country you travel to and the car rental company you choose. Thus, to help travellers budget for their next trip, we found out the cost of car rentals in 9 popular travel destinations and the car rental company that can save travellers the most money.
How Much do Rental Cars Cost in Popular Travel Destinations?
Travellers going to Thailand will typically pay the least for a one-week car rental compared to other popular destinations. Regardless of whether you'll be travelling to Phuket or Bangkok, you'll spend 42% less on average on your car rental than at the next cheapest destination (Seoul). This translates to less than S$320 per week for an economy (Toyota Vios, Honda Fit) or compact car (Hyundai Elantra, Toyota Yaris), regardless of which car rental company you choose. On the other hand, we found Taipei to have the most expensive car rental rates. Prices for an economy vehicle are typically 2-3x the cost compared to other destinations. In fact, a typical economy vehicle in Taipei costs more to rent than an SUV or premium car (such as an Audi) in Phuket, Bangkok, Manila, Seoul or Tokyo.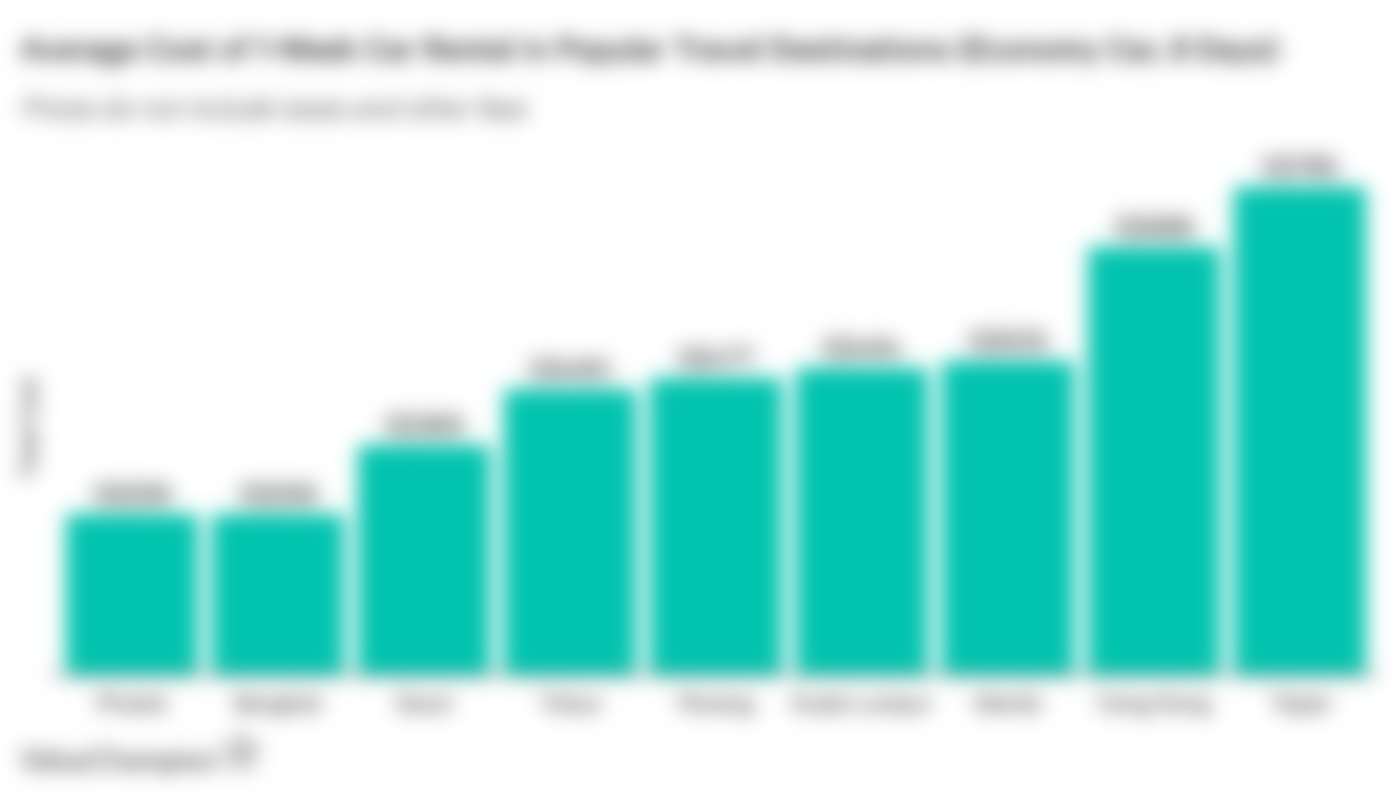 As an aside, if you own a car, you probably don't even need to rent a one if you're travelling to Malaysia. Not only will it be a redundant cost, but you can eliminate any worries about damaging your car thanks to your car insurance. This is because car insurers provide theft, damage and 3rd party coverage all throughout West Malaysia and up to 80km into Southern Thailand.
Which Car Rental Company is the Cheapest?
However, people don't generally choose their travel destinations based on car rental rates. So which car rental company should you choose if you want to save money? If you're travelling to any of the above destinations, we found that Budget will typically be the cheapest option. For economy and compact cars, it is 10-15% cheaper than Avis or Hertz. However, it is harder to find Budget in most of the cities on our list, with Budget having a presence in around half of the cities we analysed. In instances where Budget isn't available, Avis will be the cheapest option for economy, standard (Toyota Corolla Altis and similar) and premium cars, while Hertz will be the cheapest option for compact cars. However, one major drawback we found with Hertz is that the fleet of cars available for online reservations is limited and you have to call or reserve your booking in person for a majority of car categories.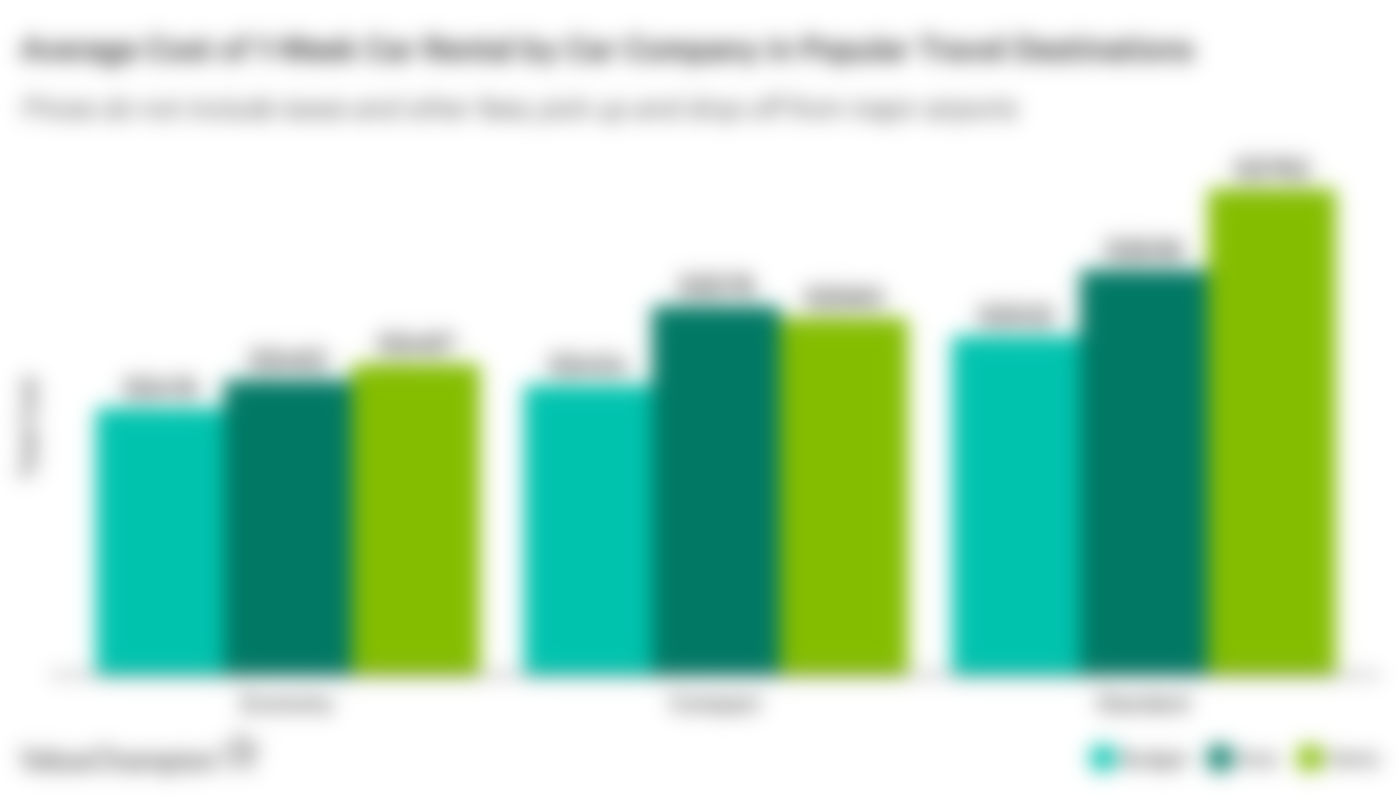 How to Save on Car Rentals
There are a few ways to save on your car rental. First, you should book your car online as some companies offer a discounted rate for online reservations. For instance, Avis is currently offering up to 30% off if you sign up to their newsletter, while Hertz is doing a 20% off promotion for online car rental reservations for Taiwan. Something else you can do to reduce your cost is see whether your credit card has promotions with car rental companies. However, just because your card gives you exclusive discounts or membership statuses with a particular rental company, you should still do the math to see if the discount will reduce the cost to below that of other companies.
You should also consider getting a car outside of the airport. Typically, car rental companies charge the highest prices at airports because airports charge extra fees and local levies on these companies, who then pass the additional cost to the consumer. Lastly, you can considering getting a travel insurance policy with an add-on that covers the rental car excess. This can save you a couple hundred dollars in out-of-pocket-costs if you get into an accident while travelling.